The New York airport system is in the midst of an exciting transformation on every level, with technology, innovation and collaboration at the forefront. In this interview, Elizabeth Paul, Manager, Aviation Technology and Innovation, The Port Authority of New York & New Jersey (PANYNJ), explains the evolving strategy and how the passenger experience is being elevated at LaGuardia Terminal B, Newark's new Terminal A, and the final phase of the JFK Airport transformation.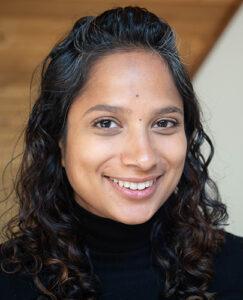 The operational ecosystem of the Port Authority's airports with five airports, 12 terminals, about 100 airlines and a wide range of stakeholders makes it one of the most complex aviation operating environments in the world. "The evolution of our approach focuses on digital-driven outcomes that are agnostic to the range of technologies across the terminals," says Paul. "The most important thing is to provide easy access to data because our success hinges on integrating live and historical data into our complex operating environment."
There are many exciting developments taking place across PANYNJ's airports. Technology is central to these efforts, and collaborating and working directly with operations staff is central to the technology strategy. "In 2018, we started our technology transformation by creating Airport Operations Centres at our airports, which allows all airport stakeholders to plan airport operations in advance and coordinate in real time," Paul explains. "This has anchored our collaboration strategy and enabled collective management of regular and irregular operations. We continue to add to our digital capability, from drawing into a central data group to enable live reporting of wait times for taxis and security, for example, along with a range of other technologies focused on improving the passenger experience and operational efficiency."
Collaborative approach to transforming customer experience from curb to gate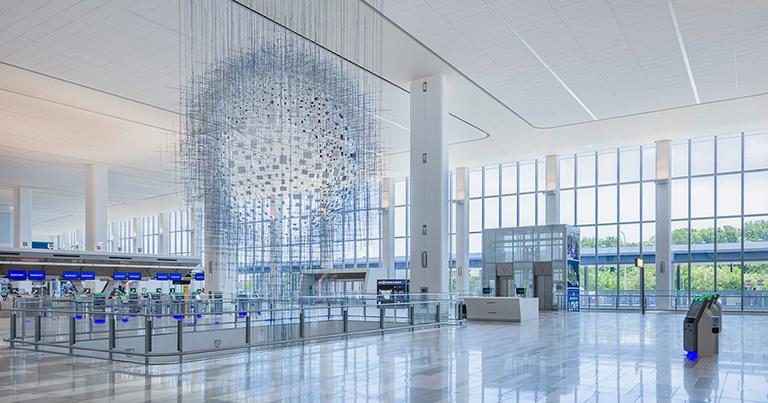 LaGuardia Terminal B was recently named the world's best new air terminal by Skytrax. Operated by Vantage Airport Group, it is an example of how the collaborative approach taken by PANYNJ is driving transformation of the customer experience from curb to gate.
"We are excited about LaGuardia Terminal B's award, as well as Newark Terminal A's third-place Skytrax finish," says Paul. "The Port Authority sets customer service standards for all our terminals – a concept we call governance – and we collaborate with our terminal operators to ensure those standards are met. At LaGuardia, we have worked with the operator on a range of technologies, including managing taxis and app-based rides and a cutting-edge digital concierge that provides links to passenger amenities, shopping, eating and flight information.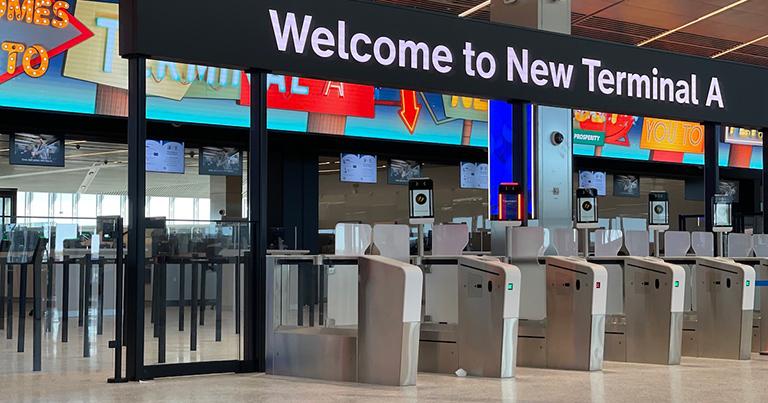 Similarly, technologies and concepts, such as "the digital journey of surprises", are elevating the passenger experience in Newark's new Terminal A, operated by Munich Airport International.
"Newark's new Terminal A is replete with technology innovations, including the biometrics programme, iconic digital signage, the 'Forest of Firsts' digital art installation, the virtual apron control room, the latest CT scanning technology at the security checkpoint, electronic ground service equipment charging devices throughout the terminal, and more," Paul shares. "We worked in close collaboration with Munich Airport International to develop these technologies that both delight customers and improve operational efficiencies. Behind the scenes, we have worked together to ensure that the IT capabilities of this new terminal meet the standards we set in our digital transformation."
JFK Airport transformation delivering "a 21st century global gateway"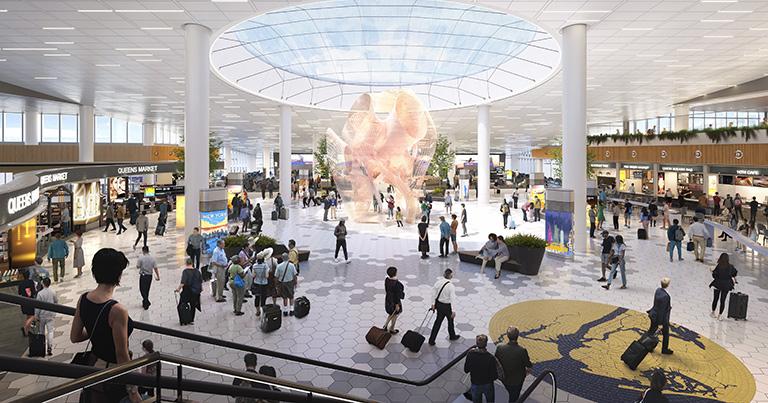 In February 2023, ground-breaking took place on the final phase of the JFK Airport transformation – the new Terminal 6. It is a project designed to deliver complete transformation of the airport into a 21st century global gateway, with state-of-the-art technologies streamlining the passenger experience.
"The new JFK terminals are being developed with a focus on transforming customer experience by leveraging our highly acclaimed 'Customer Experience Performance and Standards Manual', available to everyone on our website," says Paul. "Key components include: creating exceptional experiences and seamless travel through smart technology; technology to support performance management and proactive improvement; and a platform to keep customers informed throughout their airport journey. We are already working on providing the platforms for these on an airport-wide basis."
Robotics and autonomous vehicles "essential to future performance"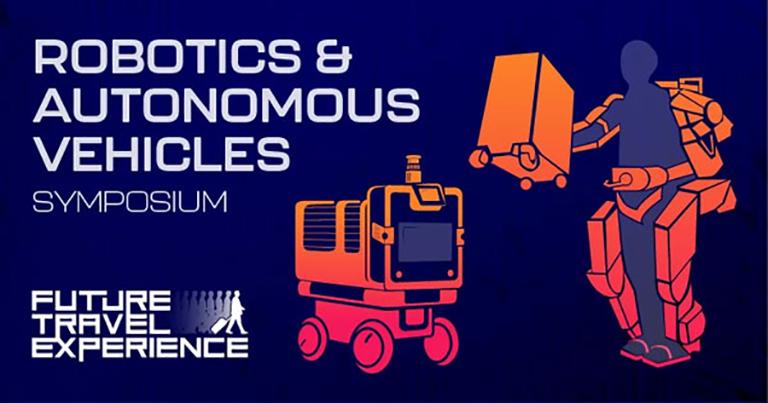 The Port Authority has begun exploring autonomous vehicles and robotics. Last year, it conducted a trial of autonomous fleets with Navya at JFK, and this May tested its first cargo drone flight from New Jersey to Brooklyn. Meanwhile, in June PANYNJ will trial autonomous vehicles from Ohmio at JFK Airport.
"Development of autonomous vehicles, whether landside or airside, is essential to the future performance of all transportation facilities," Paul comments. "These will help improve on-time performance, maximise capacity, and enhance safety, all while reducing our carbon footprint, consistent with our agency's goals. On the ramp, autonomous tugs and tractors are emerging in a few airports in the world, and we will be working with the airlines, ground handlers and the regulators to enable adoption at the right time. In the terminals, we already have robotics at LaGuardia's Terminal B helping the TSA with autonomous mobile inspection tables."
Looking ahead to the development of further technologies with the potential to further enhance the passenger experience, Paul explains that PANYNJ has just finished the first phase of implementation of the employee-facing Community App (provided by Airport Labs) in Newark Terminal B, which provides live operational information to everyone working at the terminal. It is now progressing to a second phase, expanding to other terminals. "This technology is used across many of the leading airports in Europe and Asia, and we are proud to be the first in the United States. We believe that this enhanced method of sharing and collaborating across the airport community will improve our performance in all instances, but particularly during irregular operations."
Paul adds that PANYNJ is also excited by the recent release of a 'Request for Innovation and Proof of Concept' related to customer experience and e-commerce. "We hope to evaluate technologies that will provide a digital platform for customers to navigate our airports and receive personalised information, goods, and services that cater to the passenger journey with great precision."