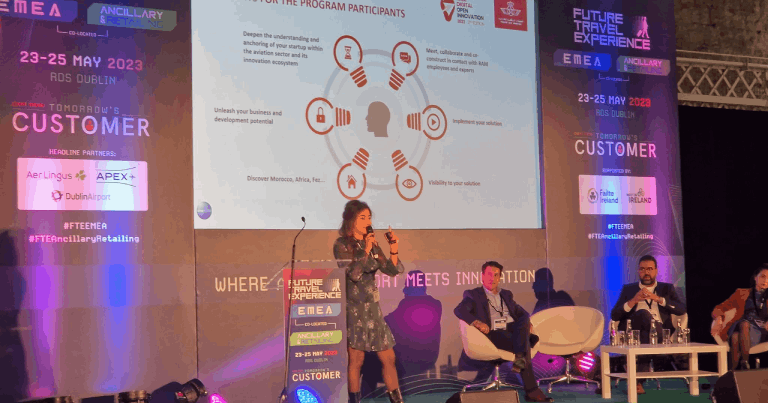 Royal Air Maroc – a Corporate Partner of the FTE Digital, Innovation & Startup Hub – has launched the 2nd edition of the RAM Digital Open Innovation programme. Startups have until Wednesday 31 May to apply.
Through the RAM Digital Open Innovation programme, startups have the opportunity to work with Royal Air Maroc to co-develop and implement innovative solutions to 13 key business challenges. The 13 areas of focus include Crew Toolbox, Loyalty, Customer Identification & Knowledge, Innovative Retailing, Disruption Management and Sustainable Travel, among others.
The full list, and more information about each of the challenges and the application process, can be found on the RAM Digital Open Innovation website.
Startups who wish to apply can do so via the RAM Digital Open Innovation application website.
The latest programme updates can also be found on the dedicated YouTube channel and LinkedIn page.
Selected participants will have access to all necessary resources to implement their solution with Royal Air Maroc's business teams starting from July 2023.