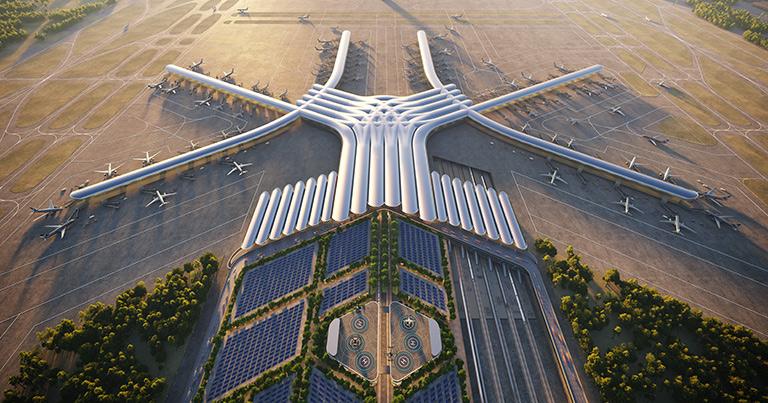 The General Plan (part of the Master Plan) for the new Centralny Port Komunikacyjny (CPK) Airport has been approved by Poland's Minister of Infrastructure. The document sets out the development plan for the new airport until the end of 2060.
Before the application for approval of the CPK General Plan 2022-2060 was submitted to the Minister of Infrastructure, it was consulted with the authorities of 13 municipalities in the investment's surroundings, given a positive opinion by the President of the Civil Aviation Authority (ULC) and agreed with the Ministers of National Défense (MON) and Funds and Regional Policy (MFiPR).
"The approval of the General Plan completed the planning phase for CPK," said Mikołaj Wild, CEO of CPK. "We have met the rigorous standards required for the construction of a new airport. I would like to thank my team, without whose hard work achieving this important milestone would not have been possible."
The first phase of the General Plan covers the period starting in 2028 – the expected year in which the airport will be operational. The plan assumes that the airport will at that time have two parallel runways, infrastructure for approximately 330,000 aircraft operations (take-offs and landings) per year and a terminal suitable to serve 40 million passengers per year.
Further infrastructure development is spread over a number of phases and is dependent on the forecasts. The second phase covers the period up to 2060, by which time the airport may already have three parallel runways, infrastructure for around 450,000 aircraft operations per year and a terminal suitable for a passenger handling capacity of around 65 million per year.