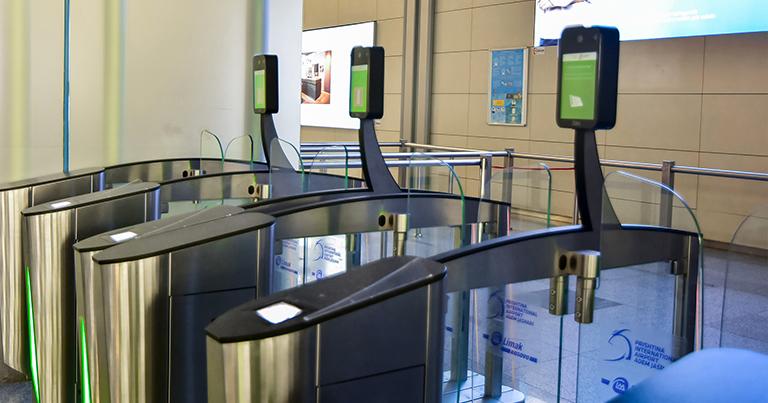 The next step in Pristina International Airport's major modernisation project sees it move to the cloud with new operational and passenger servicing technology.
Limak Kosovo International Airport JSC, the airport's operating company, is strengthening its long-term strategic partnership with Amadeus by migrating its entire end-to-end passenger processing solutions to the cloud, in order to increase self-service options for travellers and deliver a smoother airport experience.
"We're committed to providing the best possible passenger experience at Pristina International Airport," said Gökmen Aritay, COO, Limak Kosovo International Airport JSC. "Deepening our partnership with Amadeus was the next logical step in the major technology modernisation project we're currently undertaking, and we look forward to delivering faster, more efficient services for our travellers. We aim to be one of the best performing airports in Europe and modern technology is at the heart of our strategy."
Passengers will now be able to check-in at self-service kiosks, to drop their bags at self-service stations, scan their mobile or printed boarding passes using automated solutions and pass through automated pre-security checkpoints all the way until the boarding gates.
Pristina International Airport will also introduce Amadeus' Airport Management Suite to manage information on flight schedules a year in advance, providing all airport stakeholders with a common, long-range operational view and increasing efficiency.
"Passengers expect a smooth and stress-free experience at every service point in the terminal," said Yannick Beunardeau, SVP Airport & Airline Operations EMEA, Amadeus. "With our goal of making the experience of travel better for everyone, everywhere, we're delighted to have been chosen as Limak Pristina Airport's strategic technology partner after so many years of partnership. It is a great vote of confidence that virtually all the airport's passenger and operational processes are now powered by Amadeus technology."