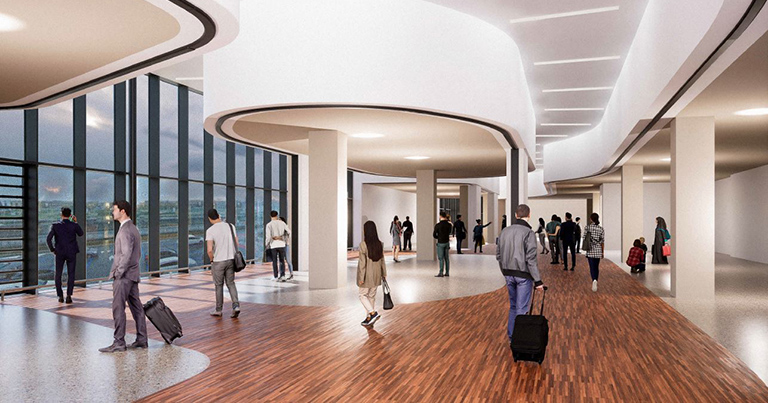 Continuing its development as a competitive, modern airport, Milan Bergamo has begun further expansion works with major investment including a new terminal enlargement.
"We have been working continuously to ensure the airport's infrastructure development allows us to handle the ever-growing number of passengers we are experiencing, ensuring we can remain the leading choice for those travelling to and from the Lombardy region," said Giacomo Cattaneo, Director of Commercial Aviation, SACBO.
The first phase of works has begun for Milan Bergamo's terminal expansion, which is due for completion at the beginning of July 2024. Encompassing an overall 78,000 cubic metres of new construction, the initial development will include a check-in hall with the introduction of 22 new check-in desks, and a baggage handling system extension.
The second phase, due to open in the summer of 2025, will comprise a 7,400sqm extension of security, duty free and boarding hall areas. With the arrival of up to 14 C3 type security X-ray stations with state-of-the-art technology, the gateway's passengers will be relieved of the need to remove liquids and laptops from hand baggage. Adding two new non-Schengen gates and more than doubling the duty free area will also bolster the airport's services as it aims to guarantee a high level of passenger experience.
"Throughout our progression and enhancement, particular attention has been, and will continue to be, given to the use of sustainable materials to reduce our environmental impact," said Cattaneo. "SACBO's investment in our airport is allowing us to further develop and place ourselves as one of the leading gateways in Milan, and indeed Italy."