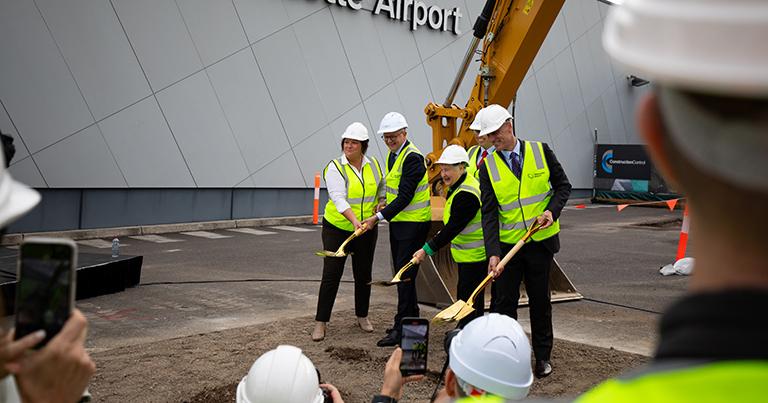 Australia's Newcastle Airport has commenced construction on its Terminal Expansion Project, which aims to enhance the airport's capacity, efficiency, and overall user experience.
"Aviation is a catalyst to our economy's growth and our region's transition," said Dr Peter Cock, CEO, Newcastle Airport. "Newcastle Airport is committed to growing the airport the region deserves. As the sixth largest economy in the country, the people of our region are passionately behind our airport and connecting the Hunter to the rest of the world."
Newcastle Airport's Executive General Manager of Marketing and Communication, Burcak Sezar, explained that the Newcastle Airport team and Cox Architects have worked closely with stakeholders to develop a terminal that is uniquely reflective of Newcastle and the Hunter.
"The design incorporates the sand dunes, our beaches, and the iconic Hunter Valley in the design and colours," said Sezar. "The new terminal is also deliberately inclusive, from including the stories of the Worimi people, to welcoming people with disabilities. We want people in our airport to know they are in Newcastle Airport. We want the people of the Hunter to feel that this is our airport and use it with pride. And we're confident this unique design achieves that and delivers a stress-free experience for passengers."