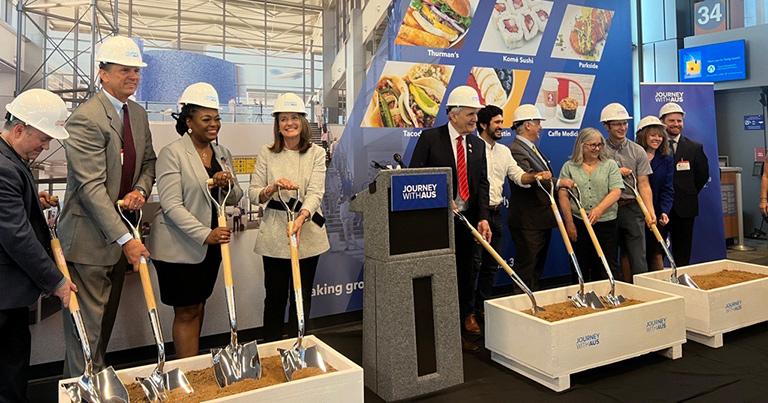 Austin-Bergstrom International Airport (AUS) has started its West Gate Expansion project, which is one of the near-term 'Journey With AUS' developments.
"This is just the start of a series of transformative airport projects that will modernise and improve the AUS experience for everyone," said Mayor Kirk Watson. "We know more is needed, and more is coming to make travel comfortable, exciting and easy. The 'Journey With AUS' will bring unique changes to the traveller experience as we navigate turning this 24/7 facility into an active construction site. The flurry of construction activities mixed with passengers and airport operations will be a big change for our community as we make progress on this project and other expansion projects, like a new concourse, but it will be worth it to have a home airport every Austinite can be proud of."
The West Gate Expansion project will increase terminal space beyond its current gates 33 and 34 totalling an additional 84,500 gross square feet over three levels of apron, concourse and mezzanine space. The expansion will add amenities that children, families, and travellers of all ages will enjoy such as new food and retail spaces, public art through the 'City of Austin Arts in Public Places Program', more seating areas, the largest restrooms in the terminal, quiet places for relaxation and private rooms for nursing or pumping, and a third-level outdoor public patio with views of the city skyline. The project will construct three new gates that will eventually offset the closure of existing gates during future construction activities.
"This project will deliver much-needed relief for our travellers and our airport," said Somer Shindler, Chief Development Officer, AUS. "This is just the beginning of our journey to invest billions of dollars into our airport over the next decade to serve the needs of travellers and airline partners today and in generations to come, all while driving economic prosperity for our community."