Renowned as the "CES of Aviation", the exhibition at FTE Global – taking place in Los Angeles in less than two weeks (19-21 September) – will be our biggest and best-ever, with over 100 exhibitors and sponsors confirmed. The exhibition will be packed with the most innovative solutions, products and services to enhance end-to-end customer experiences, business performance and sustainability, ranging from technology giants to the most innovative startups. The popular 'Innovation & Tech Briefings' on the exhibition floor return, with attendees having the opportunity to join guided tours and meet exhibitors with relevant products, services and concepts across six areas: Baggage; Self-Service Technology; Customer & Employee Empowerment; Security, Digital Identity & Biometrics; Robotics & Autonomous Vehicles; and Startup Showcase. Meanwhile, the brand-new FTE Launch Pad will unveil game-changing new technologies. Here, we highlight the solutions you can expect to see on the exhibition floor.
NEC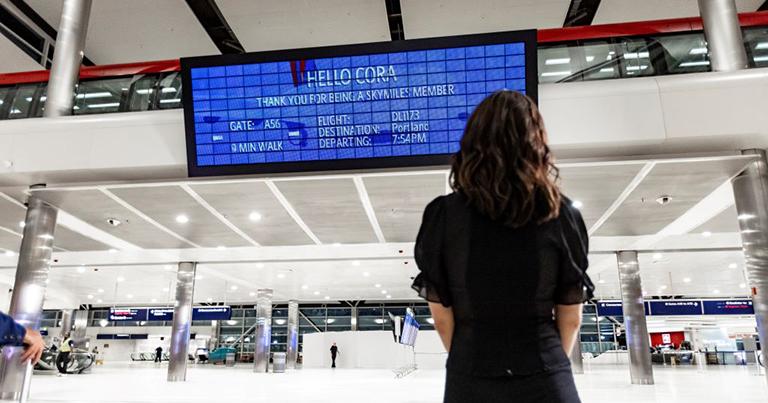 NEC Corporation of America is a leading provider of innovative IT, network, communications and biometric solutions for service carriers, Fortune 1000 and SMB businesses across multiple vertical industries, including Aviation, Healthcare, Government, Education and Hospitality. NEC Corporation of America delivers one of the industry's broadest portfolios of technology solutions and professional services, including biometric security, consent-based digital IDs, unified communications, wireless, voice and data, managed services, server and storage infrastructure, optical network systems, and microwave radio communications.
Stop by the NEC booth (D2) to see an exclusive demonstration of PARALLEL REALITY™ technology from Misapplied Sciences. This innovative technology provides personalised airport experiences for each of a hundred people simultaneously sharing the same digital display. Currently, installed in the Detroit McNamara Terminal it offers immersive and interactive capabilities that are the next evolution of the Parallel Reality installations. Stop by to learn more!
Airport Dimensions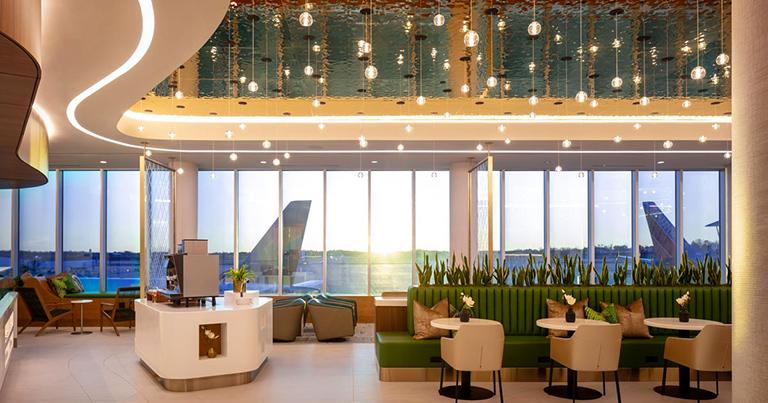 Airport Dimensions are the global leaders in airport lounges and traveller experiences. The company continuously seeks ways to open new dimensions in customer engagement – using a mix of enriching physical experiences and innovative digital services. From comfortable lounges to restful sleep pods, and convenient food ordering to contactless collection of duty free, Airport Dimensions helps improve the traveller experience while critically helping airports maximise non-aeronautical revenue opportunities, retain airlines, and become more competitive.
Already market leaders in the United States and United Kingdom, Airport Dimensions' global network is expanding rapidly. Its locations are at the world's leading airports across the United States, South America, Middle East, Asia Pacific and the United Kingdom, where the Club Aspire lounge at Heathrow Terminal 3 was most recently recognised in the World Travel Awards as 'Europe's Leading Airport Lounge' and 'World's Leading Airport Lounge 2022'.
Using the latest technologies, Airport Dimensions has invested in driving revenue growth for airports and increasing traveller satisfaction with the launch of its first digital service Connecta – a one-stop e-commerce and passenger loyalty platform.
Register for FTE Global 2023 >>
Collins Aerospace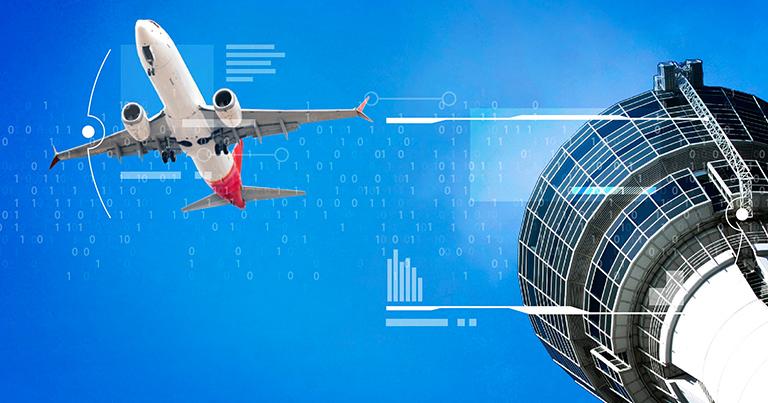 Collins Aerospace is 'Redefining Air Travel' and charting the path to a healthier, easier, and more connected travel experience – now and into the future. Its Connected Aviation Solutions business is uniquely positioned to provide revolutionary digital solutions to its airline and airport customers, enabling them to bring forth their vision of a fully connected digital aviation ecosystem. Aviation Connects the World. Collins Connects Aviation.
IDEMIA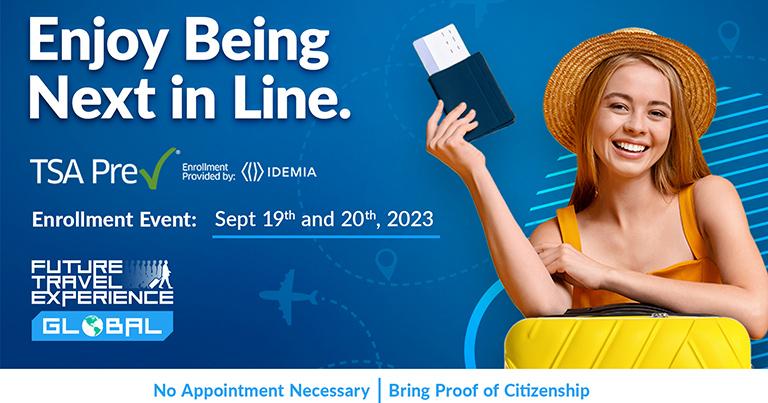 IDEMIA I&S is a leader in identity security and authentication services to governments and private companies, operating in North America. Its mission is to help people access what matters most more quickly, more safely, and more securely, in both the physical and the digital worlds. The company's best-in-class technology delivers 'Identity with Integrity' and helps authenticate and secure physical and digital transactions.
IDEMIA is hosting a pop-up TSA PreCheck enrolment event at this year's FTE Global, with no appointment needed. Look out for IDEMIA's TSA PreCheck enrolment cart going up and down the aisles of the exhibition on 19-20 September.
3 easy steps to TSA PreCheck:
Apply online: Submit an online application before you come to FTE Global to make your enrolment super-fast.
Enrol at FTE Global: Find IDEMIA's easy-to-spot TSA PreCheck enrolment cart at the FTE Global exhibition and complete the less than 10-minute enrolment, which includes capturing your fingerprints and photo for the TSA background check. Be sure to bring documentation proving your identity and citizenship
Get your Known Traveler Number (KTN): Most travellers get their KTN in three to five days.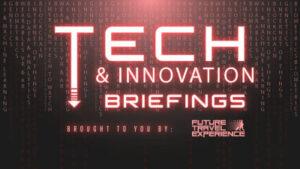 Learn more about IDEMIA in the Innovation & Tech Briefing focused on Security, Digital Identity & Biometrics, which takes place in the FTE Global exhibition at 10:15-11:00 on 20 September 2023. IDEMIA's MFACE Pro offers a secure, reliable, and accurate solution for capturing facial biometrics. The CAT2 is an effective tool for airport security, providing enhanced fraudulent ID detection capabilities while confirming the identity and flight information of travellers, and is currently being utilised at approximately 120 airport locations in the U.S.
Register for FTE Global 2023 >>
BagID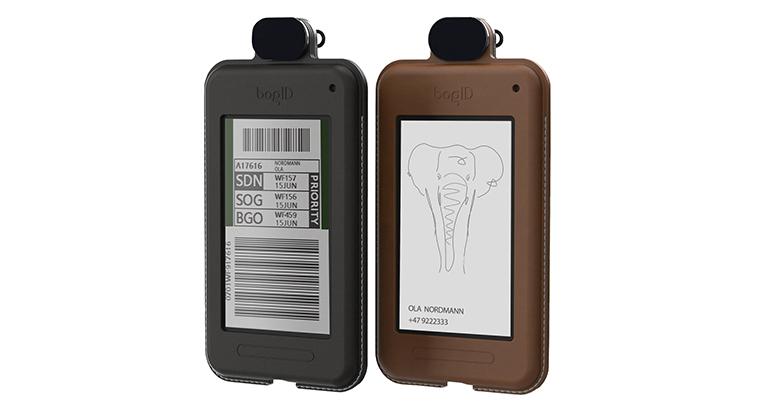 3 billion paper bag tags are printed each year and in 2022, 26 million items of luggage were lost, often because the luggage tag has been worn out or attached incorrectly. BagID was founded to solve this problem and make air travel with checked luggage more comfortable, smart and sustainable. With BagID 2, an electronic bag tag, you can check in your luggage at home and transfer the tag to your BagID 2. You can skip the check-in kiosk at the airport and travel paperless. With tracking via Apple Find My or Samsung SmartThings Find you have full control of your luggage throughout the journey.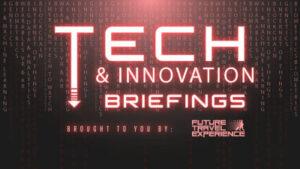 Learn more about BagID in the Innovation & Tech Briefing focused on Baggage, which takes place in the FTE Global exhibition at 13:00-13:45 on 19 September 2023. It will present the BagID 2 – an electronic bag tag with tracking and smart notifications. With BagID 2 it is super easy to keep track of your belongings. You can travel with the security that you can find your luggage anywhere on your journey.
BagsID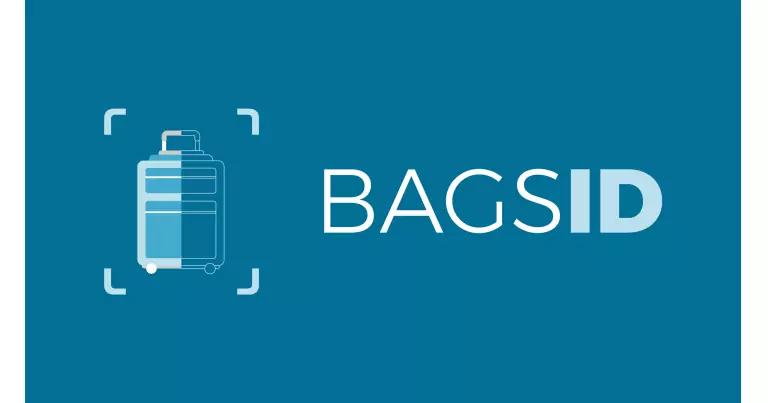 Computer-vision software that creates a digital layer over existing airport infrastructure. Baggage intelligence for airports and airlines, made available through APIs. For the airlines and airports of tomorrow, baggage intelligence is a necessity. The BagsID global team works with leading airlines and airports worldwide, comparing thousands of baggage images hourly, and processing collected data.
BagsID explains that attending FTE Global "provides a platform to gain insights into emerging trends and cutting-edge technologies that will shape the future of travel. Networking opportunities allow for connections with industry leaders, fostering collaborations and partnerships to stay ahead in a rapidly-evolving landscape. This expo also enables exposure to groundbreaking innovations, fostering inspiration to enhance customer experiences, operational efficiency, and sustainability. Interactive demonstrations and presentations offer a first-hand understanding of disruptive technologies like AI, biometrics, and sustainable aviation solutions, aiding in informed decision-making".
BagsID is a Strategic Partner of the FTE Baggage Innovation Working Group.
Register for FTE Global 2023 >>
Boingo Wireless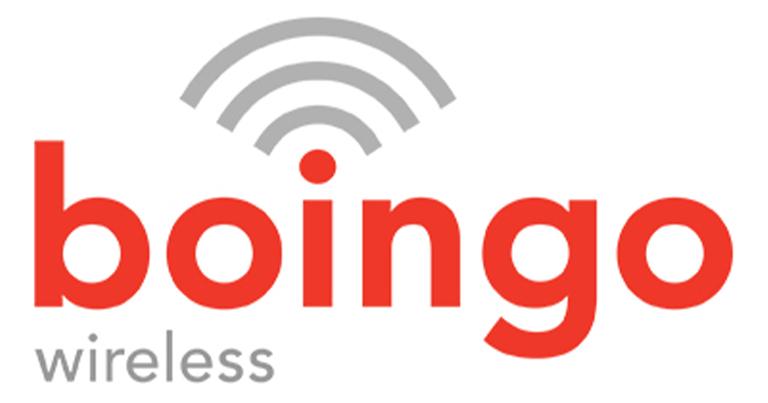 Boingo Wireless, Inc. simplifies complex wireless challenges to connect people, business and things. Boingo designs, builds and manages converged, neutral host 5G and Wi-Fi networks at major airports around the world, including JFK, LAX, ORD, London Heathrow and Dubai International. Boingo's vast footprint of distributed antenna systems (DAS), Wi-Fi, small cells and macro towers securely powers innovation and connectivity to improve the passenger experience and streamline operations.
At FTE Global, Boingo will showcase its suite of award-winning connectivity solutions for airports, including DAS, private 5G, small cells, Wi-Fi and IoT networks. Stop by to chat about real-world 5G use cases deployed at Boingo partner airports. Airport executives and stakeholders will gain a better understanding of how these technologies improve the entire passenger experience, from parking and arrival to boarding to baggage claim and beyond. Attendees can also learn how wireless connectivity solutions are driving digital transformation strategies to optimise airport operations and create smart, interconnected airports.
eSIM Go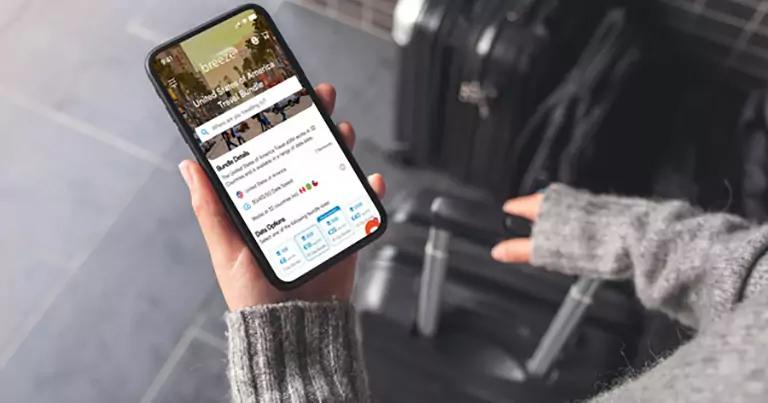 eSIM Go is committed to revolutionising digital connectivity through its comprehensive eSIM solutions tailored to airlines, airports and travel operators, resellers, enterprises start-ups and everything in-between. With its affiliate opportunities, you can plug-in your eSIM offering to your customer touchpoints quickly and seamlessly, while meeting the increased data demands of your travellers to over 160 countries. Benefit from eSIM Go's world-class connectivity, which delivers a host of benefits including 5G, multi-network coverage, auto-APN and fully resilient architecture managed by its experienced team of developers, telecom experts, and support.
Register for FTE Global 2023 >>
HRS Crew & Passenger Solutions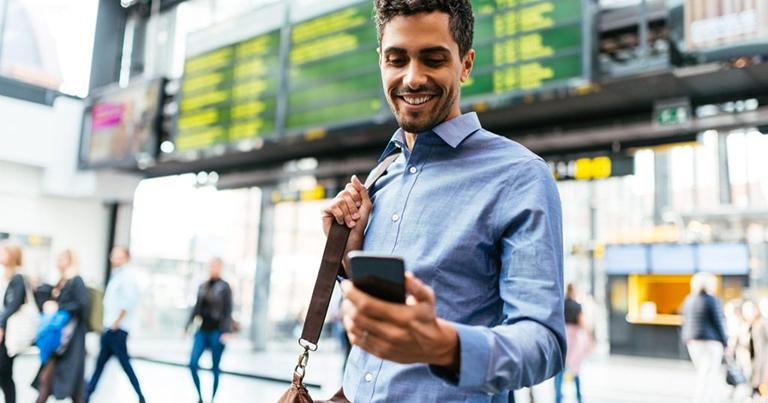 HRS is reinventing the way businesses and governments work, stay and pay in today's dynamic global marketplace. HRS' advanced platform technology is extending its reach beyond hospitality to meetings, office space management, payment efficiency and crisis recovery. Beyond cost savings in the global post-pandemic economy, HRS clients gain from an unrivalled focus on essential aspects including safety, security and satisfaction. HRS is also recognised for its award-winning Green Stay Initiative, technology that helps corporate hotel programmes achieve their NetZero targets, and its groundbreaking Crew & Passengers Solution, which leverages automation to elevate experiences for air and rail operations. Founded in 1972, HRS works with 40% of the global Fortune 500, as well as the world's leading hotel chains, regional hospitality groups and payment providers.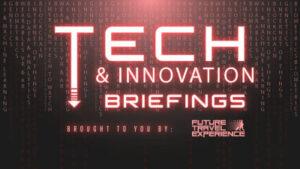 Learn more about HRS Crew & Passenger Solutions in the Innovation & Tech Briefing focused on Customer & Employee Empowerment, which takes place in the FTE Global exhibition at 16:00-16:30 on 19 September 2023. HRS is setting a new standard for crew and passenger experiences, delivered through one dedicated platform. Thanks to the power of one, its procure2book platform delivers time-savings and efficiency gains for all parties – for operations managers, for stranded passengers, and for crew – while enabling full data transparency and data-driven decisions.
Just Walk Out technology by Amazon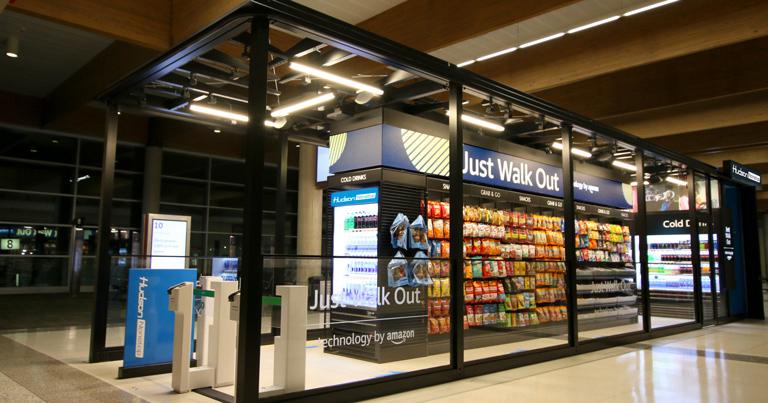 Just Walk Out technology empowers retailers to delight customers while driving operational efficiencies. With a combination of computer vision, sensor fusion, and deep learning, retailers can deliver effortless, convenient, checkout-free shopping.
Amazon One is a fast, convenient, contactless identity service that uses your palm – just hover to enter, identify, and pay.
Register for FTE Global 2023 >>
Populous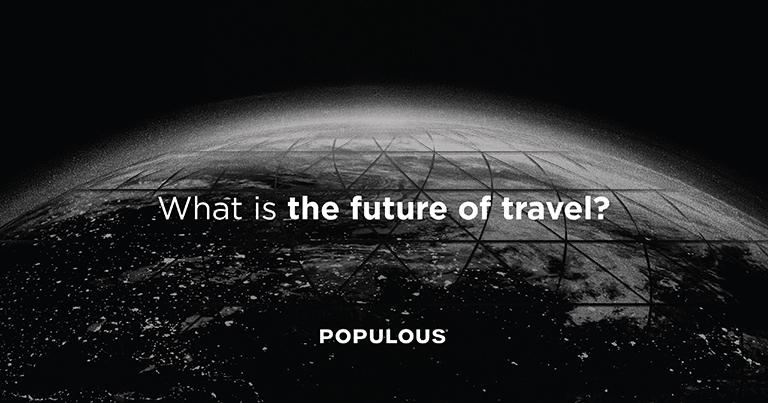 Populous truly believes in creating environments that draw people together for unforgettable experiences.
In the world's top cities it has designed more than 3,000 projects worth $40 billion. The Populous designs for places like Yankee Stadium, the London Olympic Games, Kansai International Airport or Sydney's Fortress, the new 'Home of Games' Esports Venue, have created emotional connections between people and the civic, sports and entertainment places and events they love best. The top communities entrust Populous to help build their brands through design.
The company's unrivalled knowledge – both visionary and technical – is unveiled through comprehensive planning and design services with experiential design at the core. It has been recognised 300 times with global design awards and has been listed six times as one of Fast Company magazine's most innovative companies.
At the Populous exhibit booth at FTE Global, attendees can join their colleagues from around the world with Populous' global designers to hear thoughts, discuss ideas, and innovate solutions on the Future of Travel. Come leave your mark on the future and feel what it's like to start planning for where we're headed, together.
Every brand has a story to tell – it is the Populous mission to give life to those stories through design. "We are the people who create the places where communities unite. We are Populous."
Veovo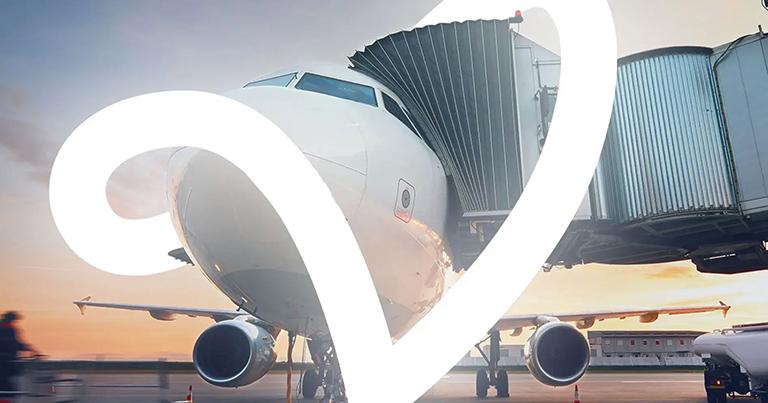 Veovo powers up airport performance and shapes brilliant travel experiences for over 120 airports worldwide, including Amsterdam Schiphol, New York's JFK, Orlando International, and Sydney.
Dive into the world of cutting-edge airports that harness the power of AI to forecast anything, anywhere to reduce wait times and revolutionise passenger services. Experience the future of gate management as Machine Learning takes the spotlight, crafting stronger aircraft parking plans and driving smarter tactical choices. Explore the art of optimising aeronautical income and driving growth and sustainability with flexible charging and incentives for cleaner aircraft.
The Veovo Intelligent Airport Platform is a cloud-based solution offering AODB, Resource Management, FIDS, Revenue Management, Queue and Flow Management, Passenger Forecasting and Capacity Optimisation. Veovo is headquartered in London, UK, with its customers supported by US, New Zealand, Poland, and Denmark teams.
Veovo is excited to unveil its cutting-edge LiDAR technology at FTE Global, promising to revolutionise how airports handle their operations. LiDAR, which stands for Light Detection and Ranging, is a very accurate mapping system that can pinpoint objects with incredible precision. This technology is transforming how airports understand passenger movement, manage resources, and tackle queues. Veovo's new LiDAR technology seamlessly integrates with its cloud-based analytics platform and other movement sensors, creating a dynamic ecosystem. With this unique hybrid approach and powered by Machine Learning, the Veovo platform delivers real-time and historical insights into queues and people movement throughout the airport and forecasts people and baggage presentation profiles at every checkpoint.
Register for FTE Global 2023 >>
Abomis Innovations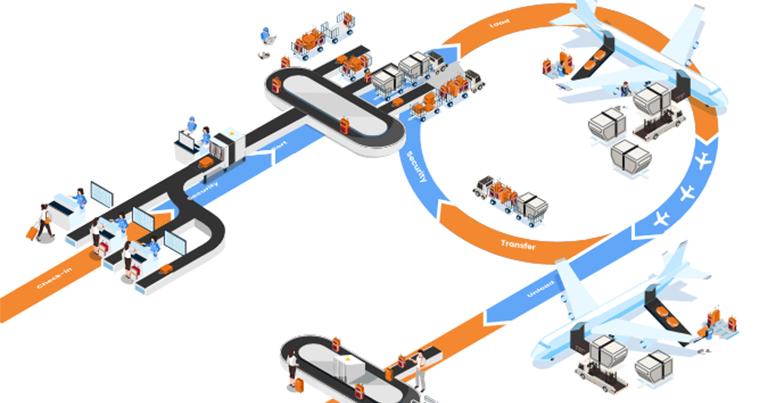 Abomis Innovations is an IT company specialising in airport software for airlines and ground handling companies. Over the years, it has created a reliable infrastructure that solves problems in lack of resources in passenger and baggage management. This foundation continues to grow and puts software solutions at the fingertips of ground staff, administration, and crew for increased communication, increased collaboration, and efficiency for every division of your team. This includes software as a solution for departure control, weight and balance, baggage reconciliation, customer reservation system, cost management, crew records, and much more. With a keen eye for detail, the Abomis Innovations team designs, creates and develops simpler solutions for airlines around the world, using existing hardware and mobile devices to reduce training time and increase efficiency. Abomis Innovations works in the future, constantly striving to create things that will be ready when the technology becomes available. It values customer feedback and offers customisations for all customers, providing easy-to-use, need-specific software.
ADB SAFEGATE
ADB SAFEGATE provides integrated solutions to airports, airlines, and ANSPs. As a technology leader, it aims to raise airport efficiency, safety, and environmental sustainability while reducing operational costs. The company tackles operational bottlenecks, enabling clients to address current challenges while preparing for the future.
ADB SAFEGATE's innovative Airside 4.0 solutions are designed to turn airports into smart airports, with the ultimate goal of enhancing the passenger experience. Solutions include airfield lighting, power and control systems, airport and tower software, docking automation, apron management, and aftermarket services. Additionally, the company is committed to providing customers with products that help minimise the ecological footprint of the air transport industry.
Register for FTE Global 2023 >>
AeroCloud Systems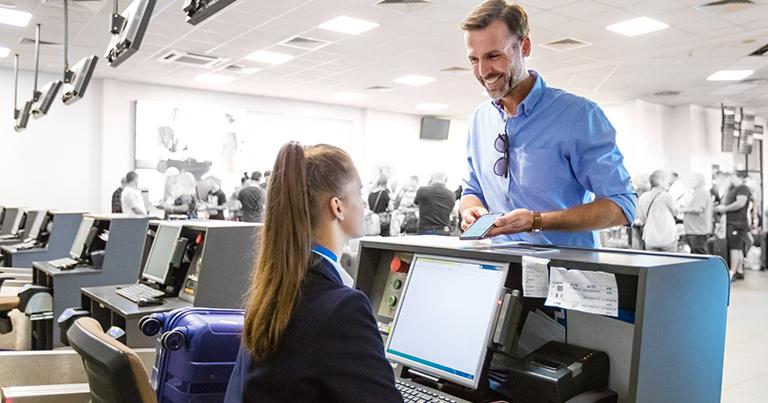 AeroCloud Systems is a cloud-based software provider whose mission is to become the largest supplier of operation automation software for the small to medium-sized airport market globally. Through the use of Artificial Intelligence and Machine Learning, it offers a modular intelligent airport management platform built on leading-edge technology, accessible from anywhere and by an unlimited number of users, allowing airports to save costs and time by automating tasks that have long been done manually in airport operations.
Air'mazing DutyFreak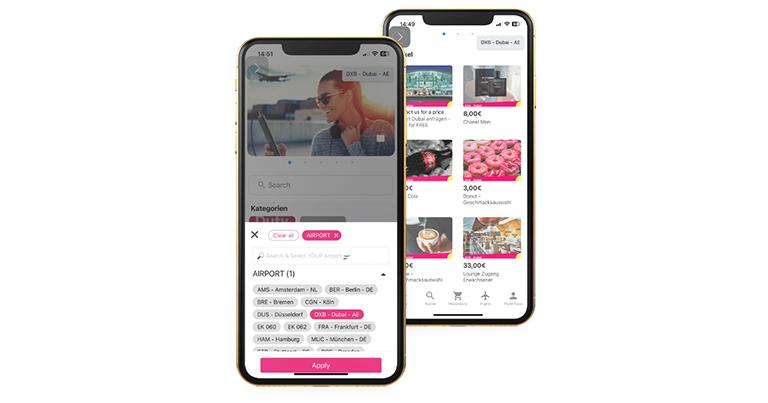 Create an amazing passenger experience to increase revenue, satisfaction and expand your product range. Enable any traveller to discover and explore all products and specials at every store to find their "ONE+ favourite item" at each airport to pre-order it in the right colour, size or quantity, and pre-pay to easily collect it at the departure airport on the way to the gate.
DutyFreak helps airports, stores and airlines to get more buying travellers through the digital reach of the power at DutyFreak App. Increase reach to all types – departure, transit and arrival travellers.
Register for FTE Global 2023 >>
Airline Choice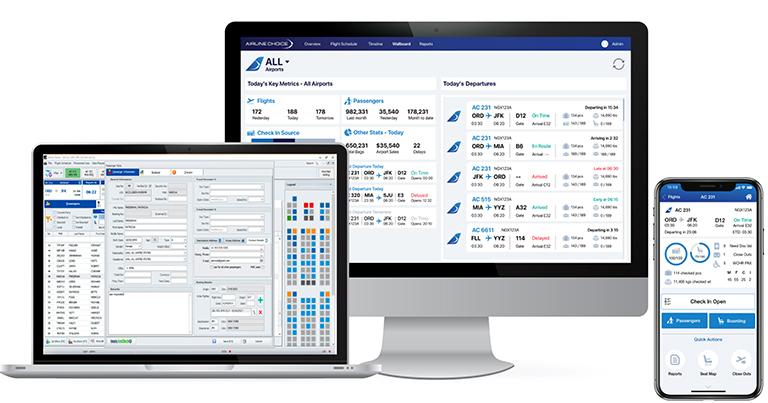 Airline Choice is a leading provider of cutting-edge technology solutions to airlines, airports, and ground handlers around the world. Its mission is to continue to push boundaries that make lasting impressions across the industry. Forward-thinking passenger handling and airport operations are just the start. Make your passenger's journey remarkable with the revolutionised Departure Control System by maximising sales, while stress-free check-in and boarding, automation, self-service and worry-free compliance await on the Airline Choice Platform.
Airline Choice's departure control platform and innovative hardware solutions deliver class-leading passenger handling, self-service and compliance solutions that streamline airport operations across the world.
Airside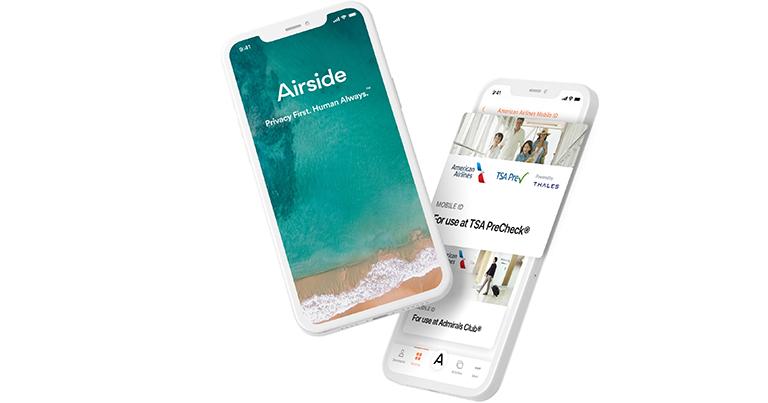 Airside is pleased to join FTE Global 2023 to demonstrate how the Airside Digital Identity App makes the future of travel a reality today by verifying and sharing digital identity attributes to open a new world of opportunities and experiences.
From seamless travel at bag drop, the security checkpoint, and lounge entrance to remote authentication, and more, Airside provides trust and efficiency in the use of digital identity.
With Airside, travellers are empowered to control their personal information with transparent consent protocols while travel providers can enhance their services, decrease costs, and reduce the burdens of compliance.
Airside will have a special giveaway at its exhibition booth during FTE Global. It will be giving away a passport cover and luggage tag as one prize. Leave your business card at the Airside booth to enter and be in with a chance of winning.
Register for FTE Global 2023 >>
Airware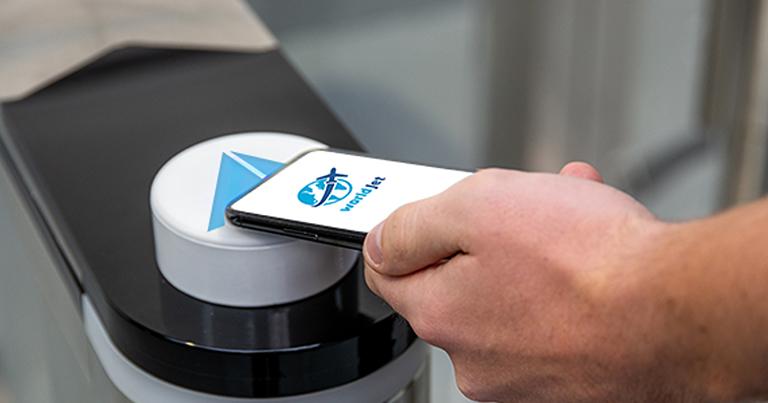 Airware is leading the mobile transformation in aviation, revolutionising the way airports and airlines process passengers, with a smartphone-first approach. It believes in delivering a simple and cost-effective process which delivers a seamless passenger experience. With over 30 years of experience developing and implementing disruptive self-service solutions for airports and airlines, the company's founders are taking a fresh perspective to passenger processing, leveraging the passenger's smartphones. Replacing multiple airline applications on CUTE, CUSS and SBD with a single airline mobile application enables quick and simple implementation, with extended capabilities for additional revenue.
Airware has been developed to replace legacy passenger processing technologies with two smartphone apps, one for the passenger and one for the agent, providing a rich set of functionalities for both. Visit the Airware stand for a demonstration of its solution, so you can experience self-service bag drop using a mobile phone.
Analogic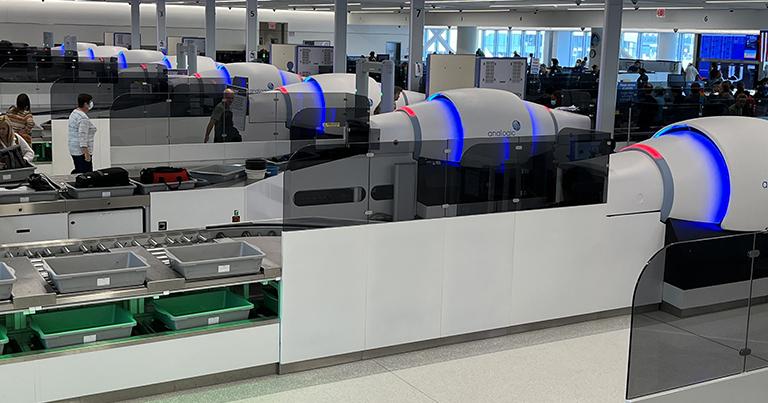 Analogic Corporation, headquartered in Peabody, MA, USA is a global leader in design, development, and manufacturing of advanced and cost-effective imaging and detection for security, healthcare, and other high-end industrial markets. Analogic has been an innovation leader in the field of Computed Tomography imaging for over 40 years, with over 2,000 CT systems and gantries deployed at airports worldwide through its Original Equipment Manufacturer (OEM) security partners. Analogic's latest innovation is its ConneCT Computed Tomography (CT) checkpoint security screening system, which has been qualified by the U.S. TSA for deployment at U.S. airports in base, mid-size, and full-size configurations.
Register for FTE Global 2023 >>
Aurrigo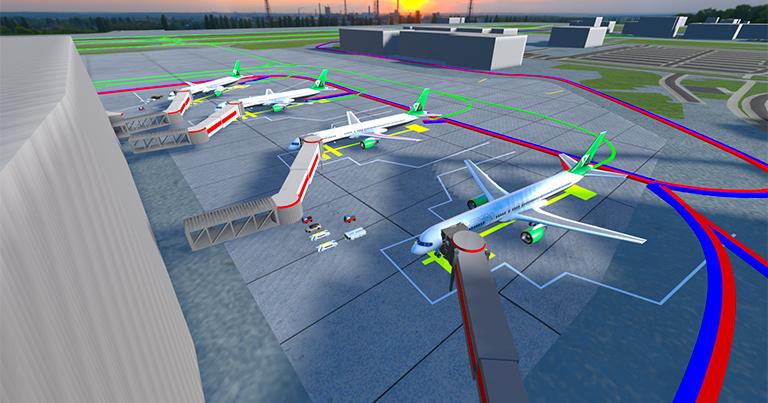 Aurrigo is a leading international provider of transport technology solutions. It designs, engineers, manufactures and supplies autonomous vehicles, particularly focusing on aviation. Aurrigo has developed six types of autonomous vehicle to date, from baggage/cargo vehicles to public transit, which can be utilised to reduce costs, resolve operational issues and tackle labour shortages, whilst also improving sustainability.
Aurrigo's Auto-DollyTug offers customers an all-electric tractor that is ready for autonomous operations when the customer is. It features an industry first onboard payload capacity of 1.7 tonnes and tows up to 3 standard dollies for 6.8 tonnes total payload.
Auto-SIM – create a 3D digital twin to visualise and optimise today's airside operations. Identify improvements by altering CONOPS and explore how to improve efficiency, safety, and profits.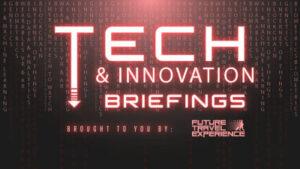 Learn more about Aurrigo in the Innovation & Tech Briefing focused on Robotics & Autonomous Vehicles, which takes place in the FTE Global exhibition at 12:30-13:15 on 20 September 2023.
Baggage Solutions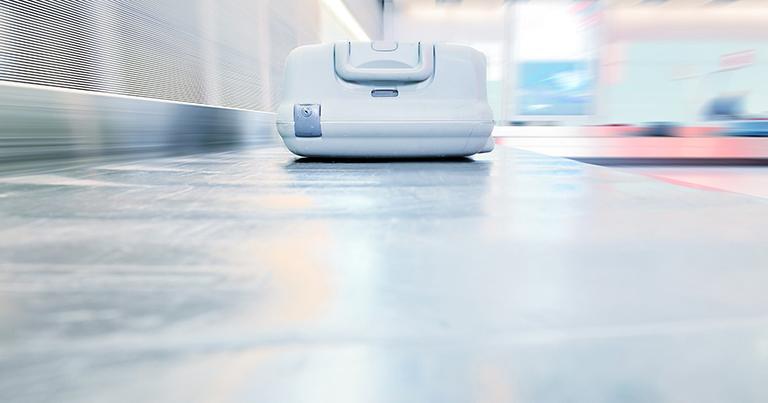 Baggage Solutions develops software to transform baggage repatriation for passengers, airlines, ground handlers and delivery companies. With over 20 years' experience in the airline baggage industry, the Baggage Solutions team understands the real-world complexity of baggage repatriation, and what it takes to turn it around. Since 2009, it has built a reputation for excellence in its products, implementation and service. Baggage Solutions prides itself on being a company its customers value and recommend.
Register for FTE Global 2023 >>
BAGTAG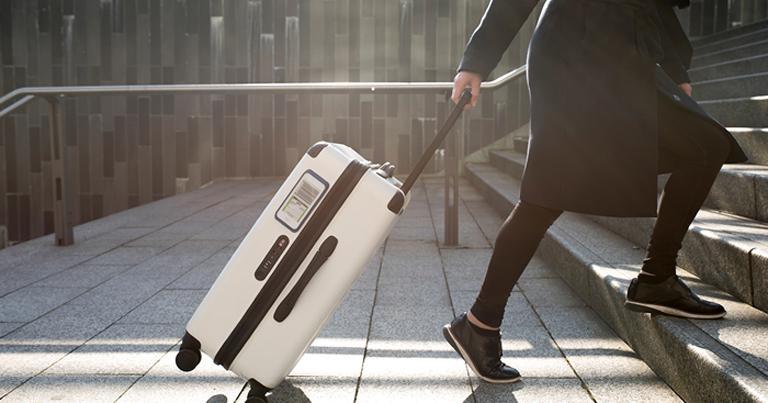 With BAGTAG, airlines can offer a smarter, faster and easier travel experience. Electronic bag tags (EBT) are the paperless, digital alternative to outdated paper baggage check-in labels. Once passengers run their online check-in, they will receive an electronic version of their baggage tag that syncs with BAGTAG-supported devices.
With BAGTAG, time and touchpoints needed for check-in can be reduced significantly by enabling passengers to arrive at the airport fully prepared for their flight.
It is BAGTAG's mission to make travelling with checked baggage more comfortable and easier than travelling with carry-on. It is not just providing airlines with the right solutions for that, it is also helping to implement them throughout.
BAGTAG is a Strategic Partner of the FTE Baggage Innovation Working Group.
Register for FTE Global 2023 >>
BEUMER Group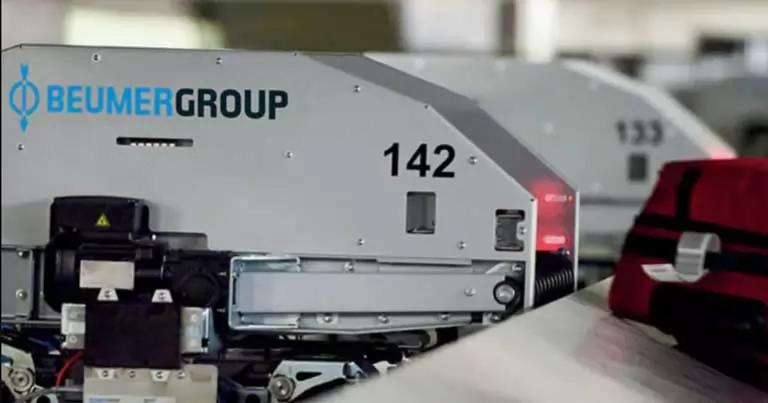 BEUMER Group is an international leader in the manufacture of airport baggage handling systems and intralogistics systems for conveying, loading, palletising, packaging, sortation, and distribution. With 4,500 employees worldwide, BEUMER Group has annual sales of about $1.1 billion. BEUMER Group provides customers with high-quality system solutions and an extensive customer support network around the globe and across a wide range of industries, including bulk materials and piece goods, food/non-food, construction, mail order, post, and airport. BEUMER Group is a Strategic Partner of the FTE Baggage Innovation Working Group.
Blueberry Technology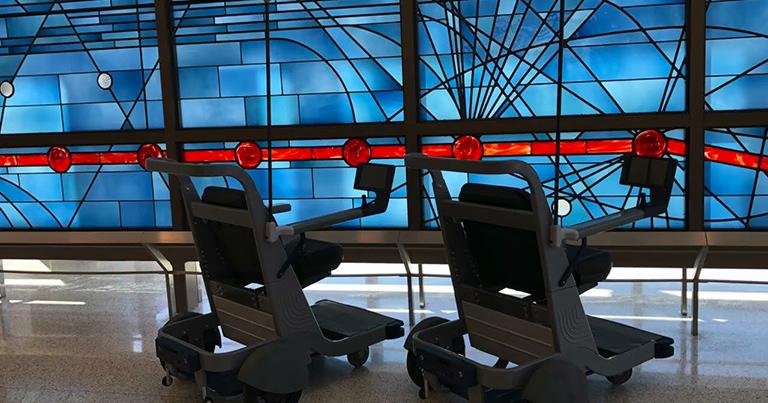 Blueberry Technology Inc is a dynamic San Jose-based startup specialising in innovative, customer-centric solutions for autonomous personal mobility.
The company designs, manufactures, and delivers cutting-edge autonomous personal mobility vehicles. Its primary mission is to tackle last-mile transportation challenges while elevating customer satisfaction to new heights. Blueberry Technology's inaugural product introduces a fleet-ready, fully-autonomous vehicle meticulously crafted for airport environments. By providing this solution, it empowers all airport users with the freedom to effortlessly navigate and fully experience the airport.
Register for FTE Global 2023 >>
Blupura USA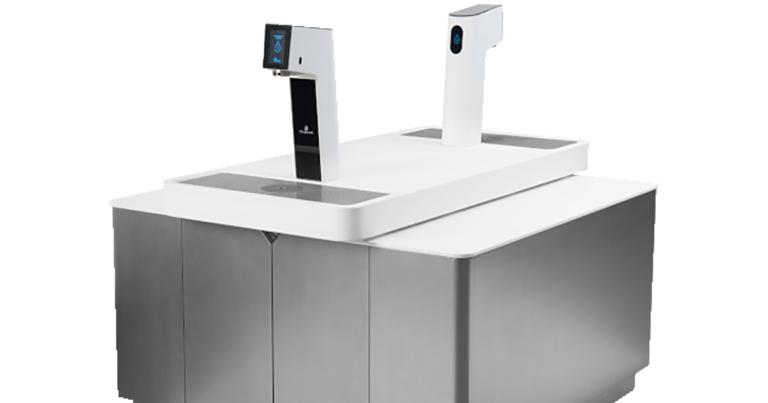 Blupura, the Italian manufacturer of POU water dispensers, which uses only natural gases with zero impact on global warming. The use of cutting-edge technologies makes Blupura one of the most innovative companies in the water coolers industry. That's why Blupura came out with an entirely new product, Unico, the first water station of great design perfect for airports, who want to give to their customers the opportunity to have free cold sparkling and still water at any time.
Brock Solutions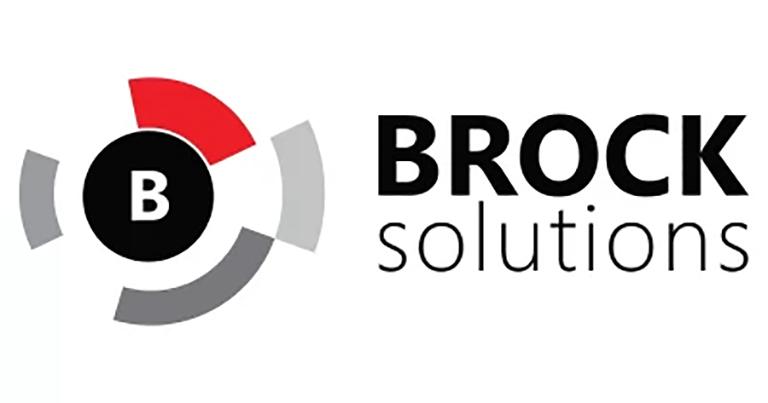 With over 600 employees around the globe, Brock Solutions is a global automation, operational software, and professional services company with expertise in Manufacturing, Transportation, and Utilities business sectors. Its solutions empower clients to transform their operations using real-time data to drive performance, profitability, efficiency, and excellence.
Over the past 25 years, Brock Solutions has successfully completed over $1 billion in baggage handling projects with its partners. It has built an excellent reputation for delivering complex solutions in a wide variety of high volume and high risk industrial and operational environments.
At FTE Global, Brock Solutions will be highlighting and demoing its latest SmartSuite solutions designed to enhance and streamline the passenger and baggage journey.
Brock Solutions is a Strategic Partner of the FTE Baggage Innovation Working Group.
Register for FTE Global 2023 >>
Chargerback Lost and Found Solutions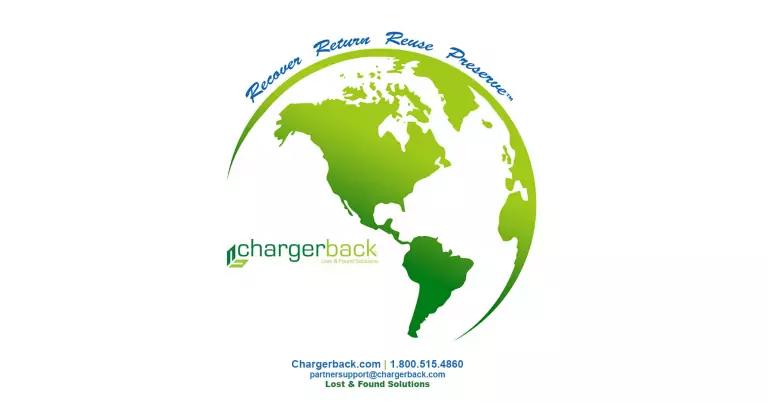 Chargerback Lost and Found Solutions is a free, patent-protected, web-based software. Features include Full Inventory Management, A.I. Smart Matching, Single Click shipping, Mobile Application, and Disposition options.
Chargerback is the only patent-protected, cloud-based lost and found software available, and its illustrious partner-base includes more Fortune 100 and 500 companies than all other service providers can claim collectively.
Its business centres around a standard of care that its partners appreciate and have come to expect and will attest that the hands-on and personalised approach is a breath of fresh air when it comes to working with software companies. Best of all, when you ship through Chargerback it is free to your business, requires no software to be installed, and includes free training your staff can access anytime.
CIBTvisas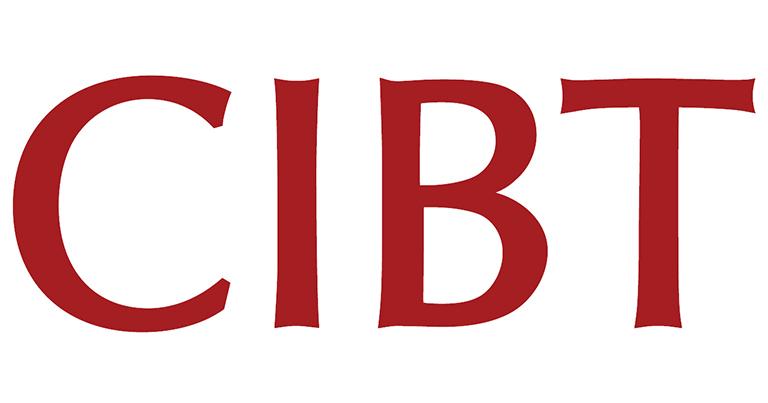 CIBTvisas is part of CIBT, the leading global provider of immigration and visa services for corporations and individuals. With 30 years of experience, CIBT is the primary service provider to 75% of Fortune 500 companies. CIBT offers a comprehensive suite of services under two primary brands: Newland Chase, a wholly-owned subsidiary focused on global immigration strategy and advisory services for corporations worldwide and CIBTvisas, the market leader for business and other travel visa services for corporate and individual clients.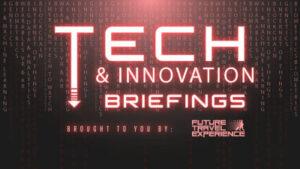 Learn more about CIBTvisas in the Innovation & Tech Briefing focused on Self-Service Technology, which takes place in the FTE Global exhibition at 13:45-14:30 on 19 September 2023. From the complexity of navigating the visa process to planning high-profile and time-sensitive project moves, companies all over the world depend on CIBTvisas's global expertise, robust and up-to-date data, and unrivalled experience.
Register for FTE Global 2023 >>
Cobot Lift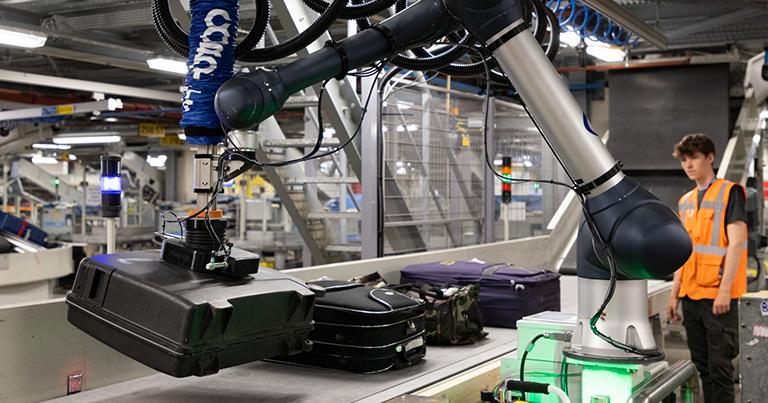 Welcome to Cobot Lift, a trailblazer in collaborative baggage robot solutions. Its latest product COBRO, revolutionises baggage handling, significantly enhancing working conditions and the efficiency of baggage operators.
Cobot Lift understands the challenges baggage operators face daily, which is why COBRO is carefully designed to improve working conditions significantly. By integrating cutting-edge collaborative robots and vacuum lift technology, COBRO automates the lifting process, eliminating physical strain.
By embracing COBRO, airports embrace a culture of care for their workforce, prioritising their safety and comfort.
Cohesive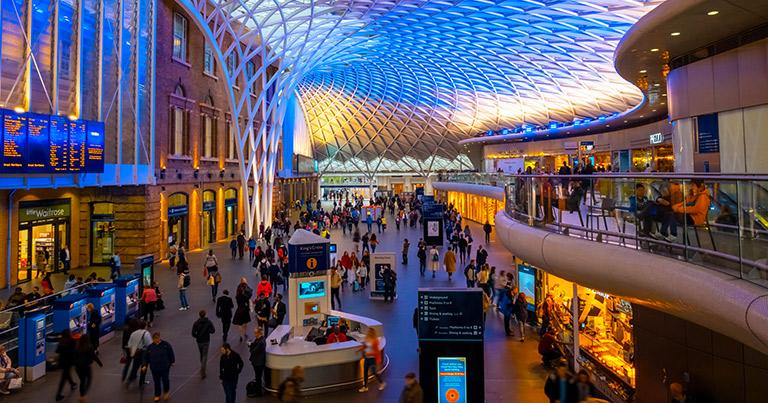 Cohesive prioritises and designs your journey and your experience. It optimises your assets and fosters collaborations with a line of sight to your business objectives and the challenges that you face. Cohesive understands the core challenges facing our industry: economic performance, carbon reduction and ageing assets, operational reliability and optimising availability. It is here to co-build solutions that operate and function as you want. As a systems integrator, the company delivers digital solutions to minimise risks, and create sustainable value, within your business and ecosystem.
Register for FTE Global 2023 >>
Copenhagen Optimization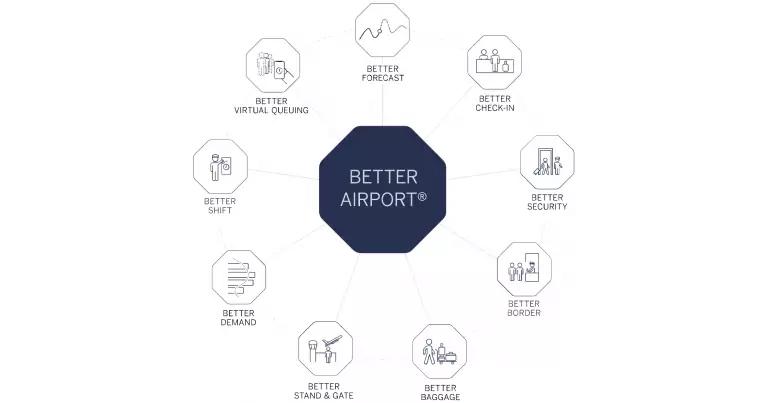 Copenhagen Optimization excels in improving airport operations and does it through data-driven analytics and strategic consultancy combined with innovative software solution Better Airport.
The company passionately believes that operating an airport should be simple and efficient. Better Airport connects the dots between operations, analysis, and planning for the entire airport operation.
Put simply, Better Airport will give you more confidence in the complex, operational decisions you must make, and it will enable you to make them faster.
Working with more than 50 airports globally, Copenhagen Optimization offers its unique services and technology to support airports of all sizes.
Current Components

Current Components offers specialised payment and printer solutions from a wide variety of manufacturers with various competencies. This experience makes it uniquely suited for helping its customers and providing them peace of mind knowing the company delivers optimum "best of breed" solutions. Current Components works closely with its clients and customers from early in the engineering and qualification process all the way through purchasing and managing worldwide logistics. It has built solutions to modernise old equipment, replace discontinued items and upgrade the performance of existing systems.
Register for FTE Global 2023 >>
Custom America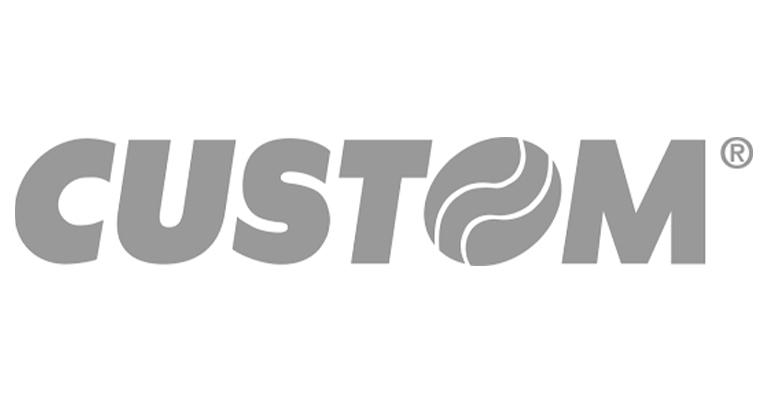 Specifically, Custom America designs and manufactures a wide range of aviation printers. Its product portfolio offers robust and compact kiosk and attended solutions for boarding pass, luggage tag and ATB printing. Present in over 150 airports, the company leverages the same print-engine for kiosks and check-in counters while integrating RFID, multi-feeder and linerless printing capabilities.  Its designs reduce the Total Cost of Ownership (TCO) for airlines and airports alike by utilising a single hardware platform across various printing needs. Custom America also designs and manufactures a wide range of Ticketing, Printing, and Point-of-Sale solutions to meet complete airport infrastructure needs.
Daifuku Airport Technologies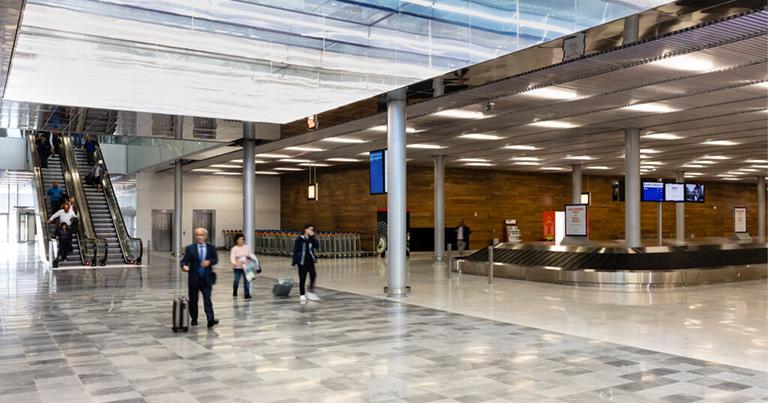 For 100 years, the Daifuku Group, of which Airport Technologies is a key division, has pioneered the development of material handling solutions. Today, it is the number one material handling supplier in the world. The company delivers value to its customers through innovation and meaningful partnerships, deeply understanding their needs, while supporting day-to-day operations and planning for the future. "At Daifuku, Automation That Inspires".
Register for FTE Global 2023 >>
Damarel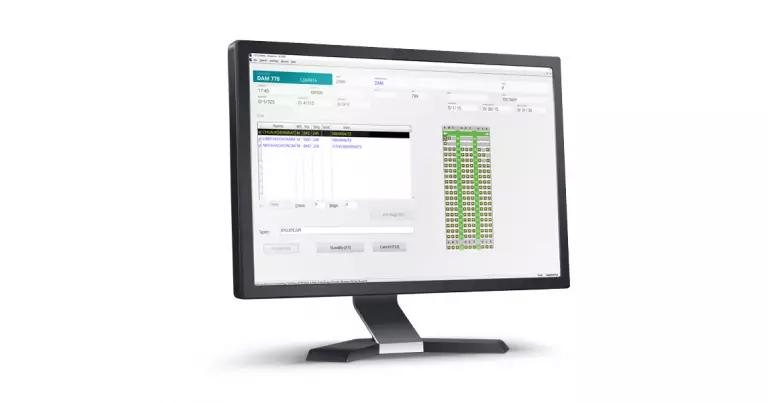 Damarel is a leading provider of aviation IT solutions, helping airlines, airports, and ground handlers automate and optimise their business. Its solutions cover the entire passenger journey, from check-in to boarding, as well as ground handling operations.
The company's DCS and Common Use solutions help reduce costs and improve operations. L-DCS is a rapid, cost-effective automated check-in and boarding solution. The Common Use platform is an affordable, scalable solution that helps you boost check-in and gate capacity.
Damarel's turn management, service capture, and billing solutions help optimise ground handling operations. FiNDnet helps track and manage ground handling operation, so you can ensure that your flights are turned around on time.
For 30 years, Damarel has helped clients worldwide automate their passenger and ground handling operations. It is committed to helping its clients improve their performance while reducing costs.
dormakaba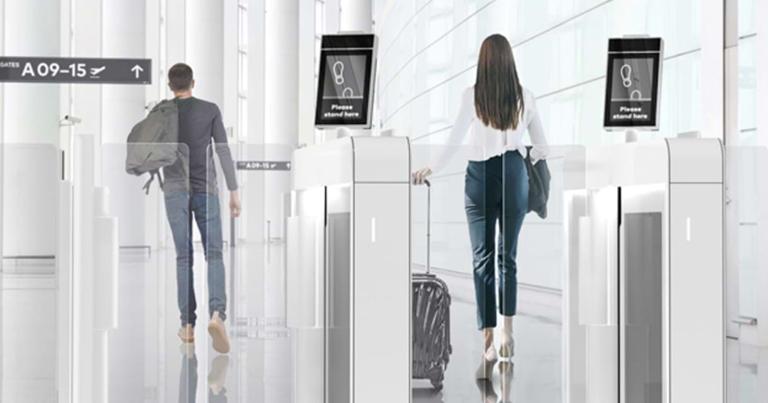 dormakaba makes access in life smart and secure – by offering a comprehensive portfolio of innovative, secure solutions and services for various building types. In the aviation industry, the company supports airports and airlines to meet the complex challenges posed by access control and security to improve their operating efficiency. Its systematically coordinated solution range includes automated, secure solutions that meet the specific needs of all touchpoints in the passenger process. As one of the top three companies in the industry, dormakaba is the trusted partner for products, solutions and services for access to buildings and rooms from a single source.
Register for FTE Global 2023 >>
EASE | Enterprise Awareness & Situational Exceptions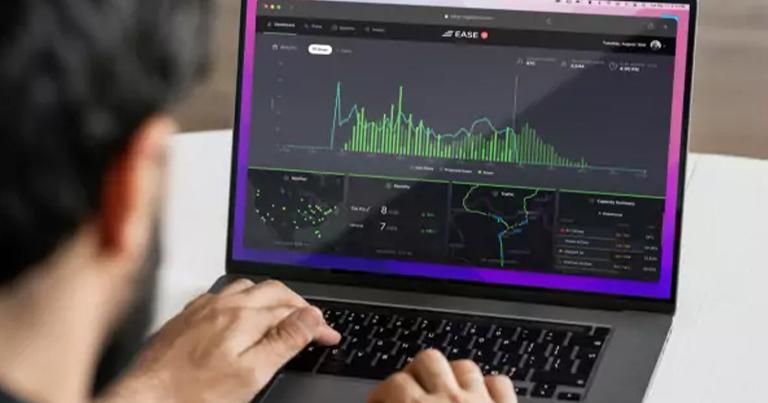 Introducing EASE: Your essential data ally for airports. Tired of 'big box' tools that overlook airport intricacies? So was EASE. Drawing from frontline airport digital transformations, it has built a platform consolidating complex airport data, automating its collection and visualisation. The result? Actionable insights served on an intuitive dashboard, cutting down hours of work. No more data headaches, just clarity and empowerment. With EASE, you're not merely adopting a tool, but partnering with an expert team that deeply understands and caters to the airport world.
Collaboration is key to the EASE approach. By working closely with airport stakeholders, it ensures that the insights you see are both comprehensive and deeply relevant, streamlining decision-making processes.
EASIER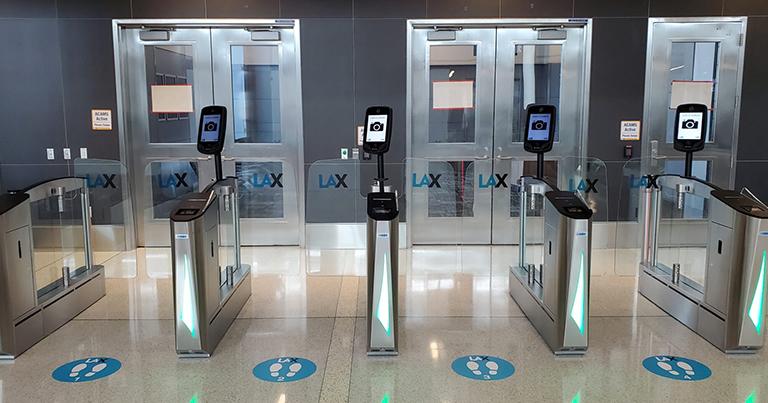 EASIER is a leading manufacturer of intelligent passenger processing equipment, serving airports, airlines, immigration, and public transportation. Its comprehensive portfolio includes e-gates, kiosks, baggage drop, exit lanes, printers, and scanners. With curb-to-gate biometrics, DCS, and common use connectivity integration, EASIER ensures seamless operations. Renowned for unmatched reliability and responsive support, its excels at tailoring products to specific needs.
Formed in 2019 through the merger of IER and Automatic Systems, EASIER combines self-service expertise with access control leadership. Impressive numbers speak for themselves, as 100 million people pass through EASIER gates daily.
Register for FTE Global 2023 >>
eezeetags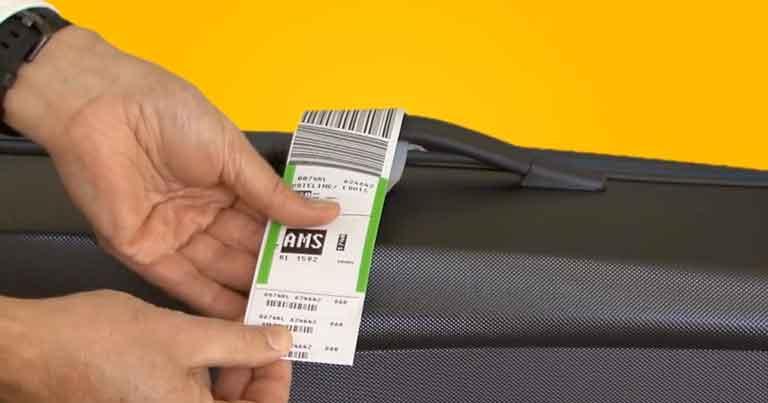 eezeetags is the most passenger-friendly paper self-tagging bag-tags. Used at airports and by airlines around the world, 150 million passengers self-tag their bags making use of an eezeetag. By truly empowering passengers, staff shortages are overcome. eezeetags speed up the self-bag-drop process, increasing capacity. With no liners to discard, waste is reduced, as is the health and safety risk of slips, trips and falls. eezeetags are produced and distributed by the eezeetags family of companies, a unique collaboration between the world's leading bag tag producers. Global coverage, local service.
Embross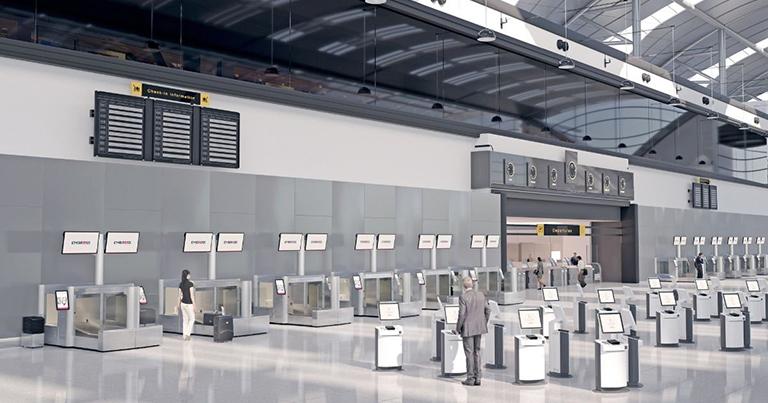 Embross is one of the world's leading passenger service automation providers and delivers seamless experiences to millions of passengers each year. Powering the world's busiest airlines and airports, Embross helps its travel and service partners achieve greater service capability, efficiency, and experience by leveraging self-service and automation technology.
The company is heavily invested in the provision of passenger self-service and has been for over three decades. Embross continues to innovate and disrupt through its combination of Design > Technology > Agility > User Engagement.
Experience its range of biometric, self-service technologies, as well as airport management solutions, at FTE Global.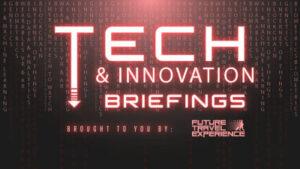 Learn more about Embross in the Innovation & Tech Briefing focused on Self-Service Technology, which takes place in the FTE Global exhibition at 13:45-14:30 on 19 September 2023. Embross invites you to a biometric walkthrough of its leading passenger self-service kiosks, self bag drops, and e-gates that deliver a seamless experience.
Register for FTE Global 2023 >>
EMMA Systems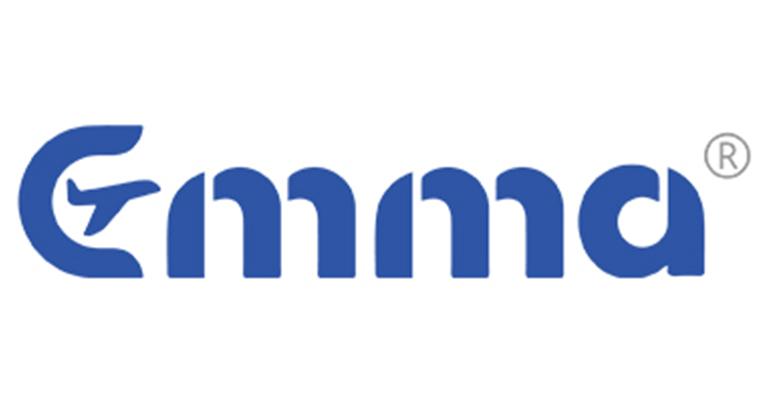 EMMA Systems helps airports and airlines make their operations efficient and predictable by optimising resource use and increasing operational transparency through its AI platform. It facilitates the implementation of collaborative stakeholder management. All stakeholders can easily adopt the solution and tailor it to their specific business requirements and operating procedures so best-in-class operational efficiency can be guaranteed.
evoBOT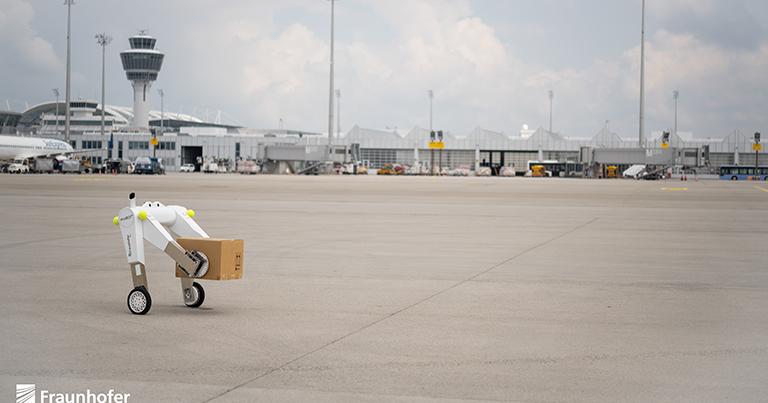 Fraunhofer IML is bringing its evoBOT to FTE Global, where attendees will be able to see the autonomous robot in action. evoBOT is engineered to address workforce shortages and adapt to the digitalisation challenges prevalent in logistics and air transport. Recently trialled at Munich Airport, it showcases a dual-wheel configuration and gripper arms, ensuring both stability and flexibility. Positioned as an early precursor to humanoid robotics, the evoBOT is designed to enhance handling processes. Its applications span from transporting hazardous materials to assisting with aircraft loading and more. Operable independently or in collaborative swarms, the evoBOT thrives in diverse indoor and outdoor settings, as a prime example of how automation can reshape the landscape of logistics and air transport.
FTE Baggage Innovation Working Group
Following the successful launch of the Baggage Innovation Working Group in 2021, FTE is introducing the expanded BIWG for 2023. The working group brings together the most innovative and progressive baggage supply chain companies, airlines and airports from across the industry to provide a unique platform for the development of new techniques, technologies and business models to deliver tangible change in the baggage sector. It is the industry's best networking platform for those serious about baggage.
The FTE Baggage Innovation Working Group POC briefing takes place on the Future Travel Experience booth (C1) at 13:45-14:30 on 19 September 2023.
Register for FTE Global 2023 >>
FTE Digital, Innovation & Startup Hub
The FTE Digital, Innovation & Startup Hub brings together the most forward-thinking airlines, airports, vendors, investors and startups in the air transport industry and provides a unique platform for them to share expertise, discover new partners, collaborate and deliver positive change. In short, the FTE Hub is the industry's only network designed for the organisations and individuals who are at the forefront of digital transformation and innovation in aviation. Members have access to a number of exclusive benefits throughout the year, including virtual and in-person events and activities, as well as startup pitch sessions.
The FTE Digital, Innovation & Startup Hub POC briefing takes place on the Future Travel Experience booth (C1) at 13:15-13:45 on 20 September 2023.
Gunnebo Entrance Control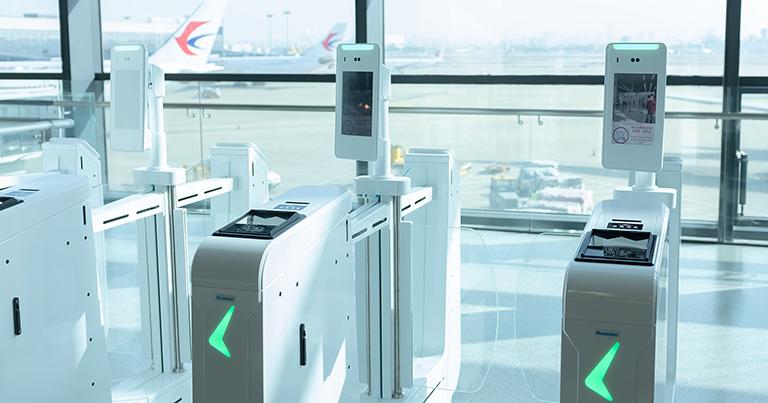 Gunnebo is a major global provider of gated control solutions and passenger automation within airports. Its access control solutions provide streamlined, efficient and touchless automated security in support of One ID and single token travel, improving the passenger experience at all key security touchpoints in the terminal. Today's airports are not just locations where passengers get on and off aircraft. Highest security standards have to be followed, cost-driven efficiency must be achieved, and the best passenger experience provided in this very competitive environment.
Register for FTE Global 2023 >>
Hallmark Aviation Services & Lost and Found Software.com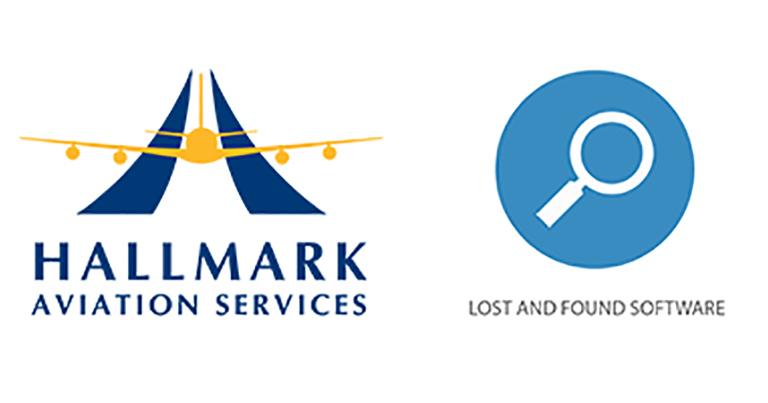 Hallmark Aviation Services and LostandFoundSoftware.com provide the leading Lost and Found service. It is utilised by 40 airports worldwide, including SEA, DEN, DFW, LAS, LHR, FRA, AMS, MUC, BNA, and ONT. The software simplifies the reunification process by automating the handling, inventory, and disposal processes. It leverages the latest in image and text recognition AI technology.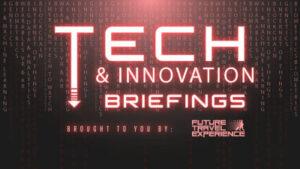 Learn more about Hallmark Aviation Services and LostandFoundSoftware.com in the Innovation & Tech Briefing focused on Customer & Employee Empowerment, which takes place in the FTE Global exhibition at 16:00-16:30 on 19 September 2023.
ICM Hub Inc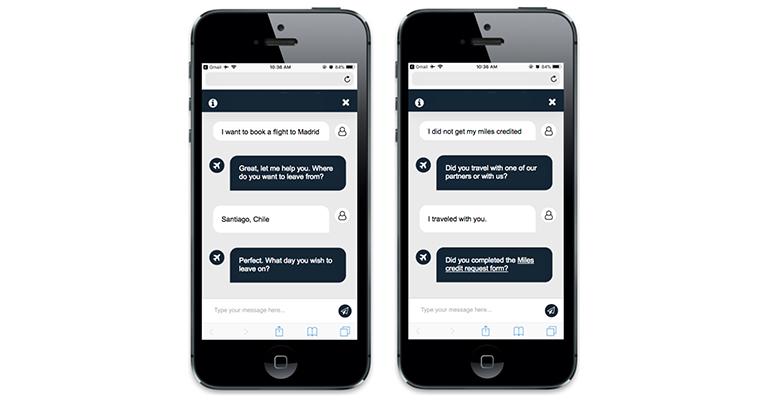 ICM Hub provides an artificially intelligent (AI) solution to help airlines to keep up with increasing, frequent customer inquiries before, during and after the flight. ICM Hub provides automated, first-class and AI-powered customer interaction, that helps airlines reduce contact centre costs, make crew members more efficient, as well as boost ancillary revenues.
Register for FTE Global 2023 >>
ID R&D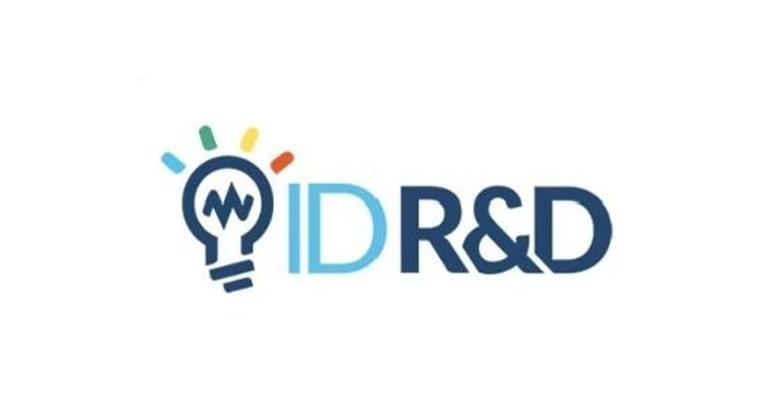 ID R&D is the leading provider of passive facial liveness and document liveness detection for fast, frictionless, unsupervised verification and authentication of travellers and their documents. That means detecting illegal identity misrepresentation without burdening honest travellers with cumbersome active liveness checks.
The company's strategic focus on research allows it to discover and deliver category-defining innovations first. This translates to best-in-class accuracy, as evident from numerous awards and #1 rankings in industry challenges. It is also the provider of the only facial liveness detection independently tested and proven to be non-biased. ID R&D is a Mitek company based in New York.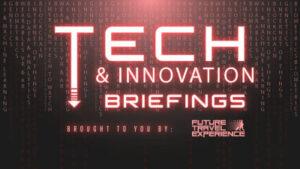 Learn more about ID R&D in the Innovation & Tech Briefing focused on Security, Digital Identity & Biometrics, which takes place in the FTE Global exhibition at 10:15-11:00 on 20 September 2023. In this briefing, ID R&D will show why liveness detection is so essential to automated identity verification and how it is performed on live facial images and documents without posing added friction for travellers.
IEG Business Solutions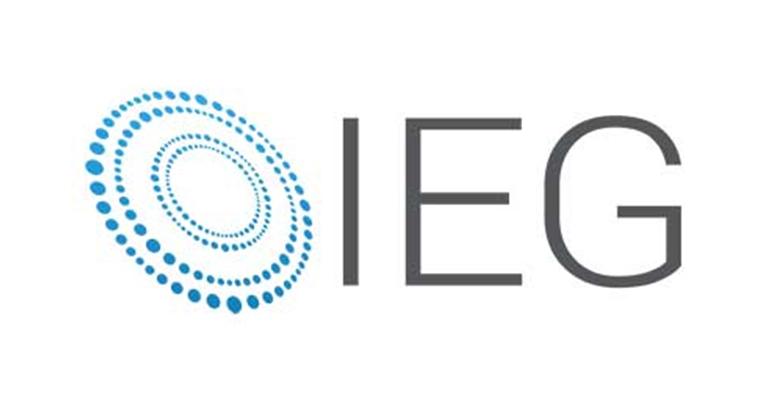 IEG is the leading 'Loyalty and Lounge' solution provider in Canada and internationally. It creates all software in-house and takes care of even the smallest details. Since the early 1990s, IEG has been developing new solutions for both the airline airport industry, customer loyalty and roadside traffic safety around the world.
At the core of IEG's mission is the belief that the very best innovation and software solutions are built in partnership with both users and clients. As a family-run business, it is able to make long-term investments in product development to support and keep up with clients' aspirations and other services to improve customers' travel experience.
IEG strives to be the leading supplier of beautifully crafted B2B lounge solutions in order to empower airlines and airports to reach their greatest potential and exceed passengers' expectations.
Register for FTE Global 2023 >>
imageHOLDERS

imageHOLDERS is a world-class, award-winning digital kiosk manufacturer specialising in self-service airline kiosks. With existing customers such as United, Lufthansa and Swissport, imageHOLDERS can offer end-to-end airline solutions which digitally transform any airline or airport. Digital airline kiosks boast a range of benefits, from enhancing passenger experience to saving on costs by reducing queue times and increasing check-in efficiency. They also provide opportunities for upselling once passengers are in duty free, while enabling the redeployment of staff to other roles within the airport setting.
Ink Innovation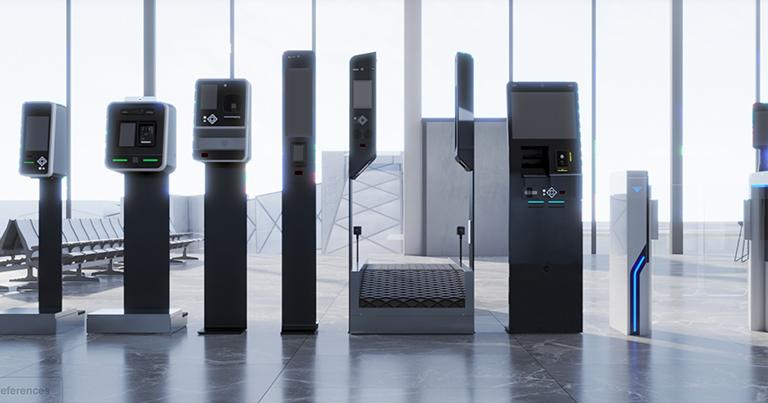 Ink Innovation is transforming travel by focusing on passengers, with a unique mix of full-stack solutions and industry expertise that improve how you interact with passengers. Ink delivers a complete suite of beautifully designed modules running in fast, robust native code. It was the first to go all-in on mobile passenger handling and it shows. Get everything you need to run a remote baggage operation at scale, queue-busting, mobile boarding and so much more.
Kore.ai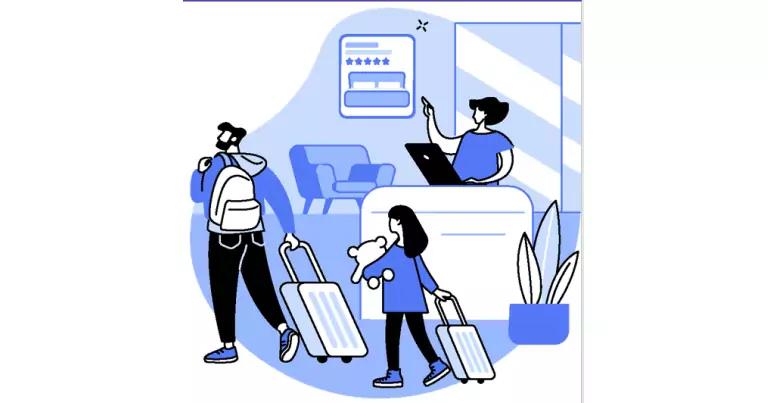 Kore.ai is a global leader in enterprise conversational AI platform and solutions helping enterprises automate voice and digital interactions that deliver extraordinary experiences for their customers, contact centre agents and employees worldwide. More than 200 global 2000 companies trust Kore.ai's experience optimisation (XO) platform and industry solutions to automate conversations and deliver extraordinary outcomes for over 200 million users worldwide. Kore.ai is recognised as an enterprise conversational AI platform market leader by top analysts. The company is headquartered in Florida USA with offices in India, the UK, Japan, South Korea, Europe, South America, and the Middle East.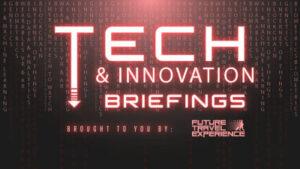 Learn more about Kore.ai in the Innovation & Tech Briefing focused on Customer & Employee Empowerment, which takes place in the FTE Global exhibition at 16:00-16:30 on 19 September 2023. TravelAssist is a prebuilt self-service AI solution developed by Kore.ai and specifically tailored to the changing needs of the travel industry. This robust Large Language Model (LLM) automates and enhances customer experiences by orchestrating workflows to completely transform and improve the travel experience for both customers and employees.
Register for FTE Global 2023 >>
Lufthansa Mixed Reality Cabin Demo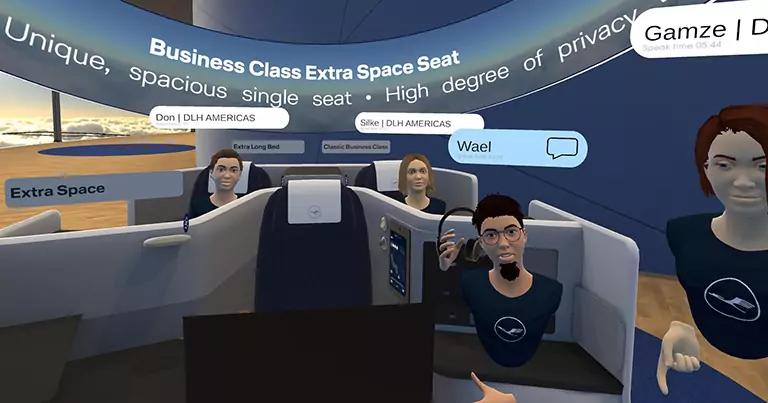 Lufthansa, Meta Reality Labs and MSM.digital will be showcasing a Mixed Reality Cabin Demo at FTE Global. The launch of Allegris in February – Lufthansa's redefined approach to long-haul travel – blended the physical and digital, with the airline's new Metaverse event location having a key role.
Attendees at FTE Global will hear more on how Lufthansa is leveraging the Metaverse with Mixed Reality to champion new product offerings. There will be dedicated space in the exhibition where attendees can take a VR headset, enter Lufthansa's Metaverse event location or the Mixed Reality full-scale model of the cabin, and experience Allegris for themselves.
Lufthansa Systems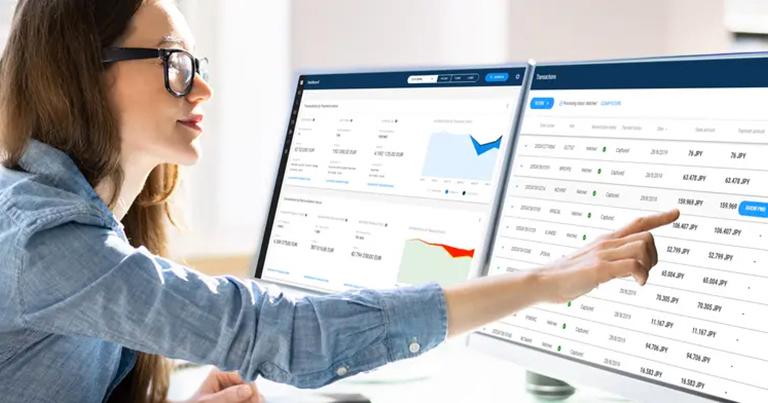 Lufthansa Systems is a leading airline IT and consulting provider determined to shape the future of digital aviation. The company draws its unique strengths from its ability to combine profound industry know-how with forward-looking technological expertise.
The wholly-owned subsidiary of the Lufthansa Group offers more than 350 customers an extensive range of successful IT products and professional services, many of which are market leaders.
Its pioneering portfolio covers all of an airline's business processes – in the flight deck, in the cabin and on the ground. As a tech company and airline consulting provider, Lufthansa Systems is committed to identifying its own environmental footprint and improving that of its airline customers.
Register for FTE Global 2023 >>
Luggage Logistics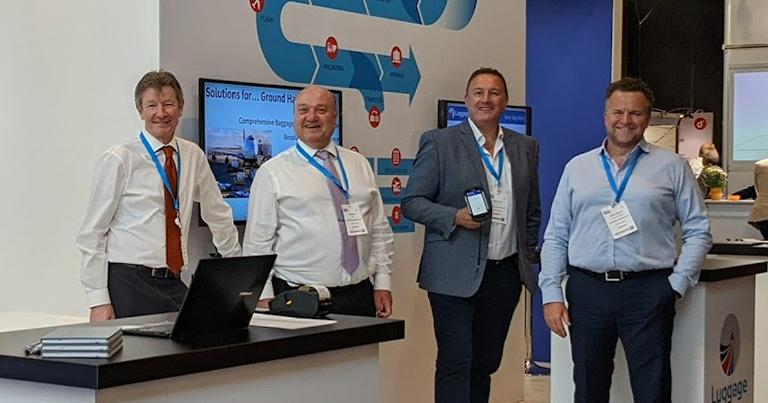 Luggage Logistics is a supplier of innovative baggage, passenger and ULD management IT solutions designed for airports, airlines and ground handling companies. Its extensive, cost-effective product suite helps customers to resolve their key operational challenges. Used in major hubs, as well as smaller regional airports, Luggage Logistics provides customers with complete end-to-end baggage and ULD reconciliation and management capabilities, including all key components of IATA Resolution 753.
Aviation Baggage Solutions is its core business – the team is made up of baggage specialists with many years' experience working within airlines, airports and baggage system suppliers. The company's approach is to be seen more as a partner rather than just a supplier. Working closely with its customers, Luggage Logistics identifies its specific challenges and supplies innovative solutions that deliver results.
May Mobility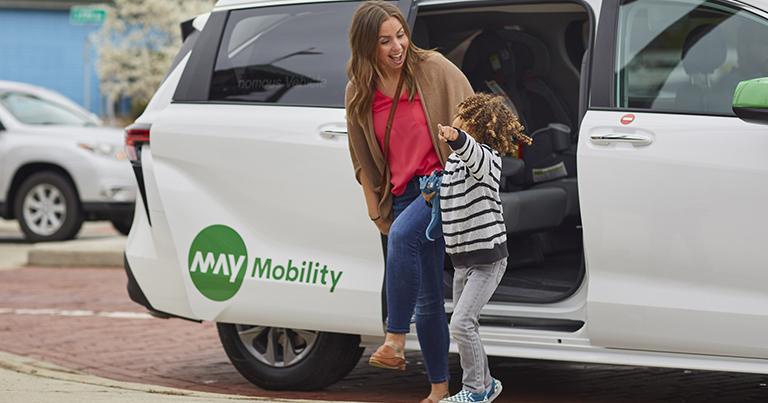 May Mobility is developing autonomous technology that thinks more quickly and comprehensively than typical autonomous systems. Its Multi-Policy Decision Making (MPDM) system takes data from the world around the vehicle to analyse thousands of potential scenarios per second. By doing so, it is able to discard potentially risky manoeuvres and make educated decisions that optimise the safety of pedestrians, other vehicles and passengers.
The company helps airports, airlines and aviation organisations solve their toughest transportation challenges with first- and last-mile, on-demand and circulator services. May Mobility is looking to work with partners who are ready to solve mobility issues across terminals and other airport locations. Using its autonomous vehicles, May Mobility can work together to unlock more convenient, reliable and affordable transportation options that meet the needs of everyone who passes through, no matter their circumstances.
Come learn about how May Mobility's autonomous microtransit model is perfect for helping travellers get to where they are going with greater ease and comfort.
Register for FTE Global 2023 >>
Mott MacDonald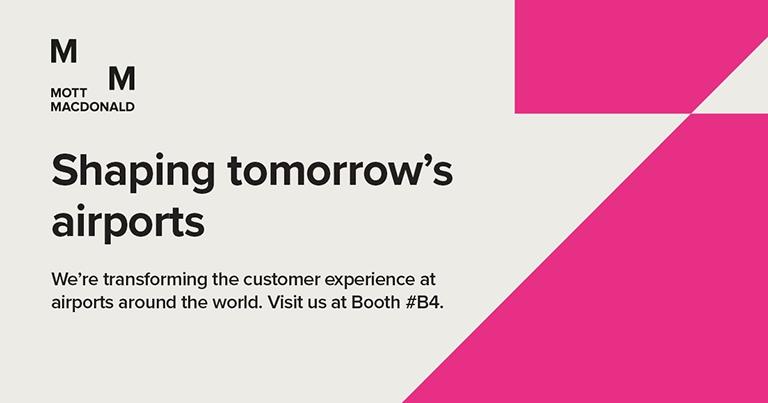 Mott MacDonald is a $2 billion global management, engineering, and development firm. It is one of the world's largest employee-owned companies, with 16,000 employees and over 180 offices delivering sustainable outcomes for clients in 150 countries worldwide.
Mott MacDonald's record of delivery in the aviation industry is second to none. It has worked on some of the largest and most significant aviation projects in the world, including JFK, Heathrow, Hong Kong International, Singapore Changi, New Istanbul, and Los Angeles International, as well as for the airframers Boeing and Airbus.
MT&L
MT&L has four decades of experience providing transactional media that facilitates a smooth and reliable passenger experience. From journey enabling tickets, boarding passes and itineraries, to baggage tags for kiosk, ticket counter, or gate check, its products understated role supports the carrier's efforts to transport passengers in the most seamless and efficient manner possible. Further support for carrier operations encompasses countless other items ranging from food service and cargo labels to RFID tags for life jackets. Beyond the journey, MT&L provides loyalty programme membership cards, retail and B2C gift cards, UATP cards, and co-branded Visa, Mastercard, or American Express cards.
Register for FTE Global 2023 >>
Paragon ID – RFiD Discovery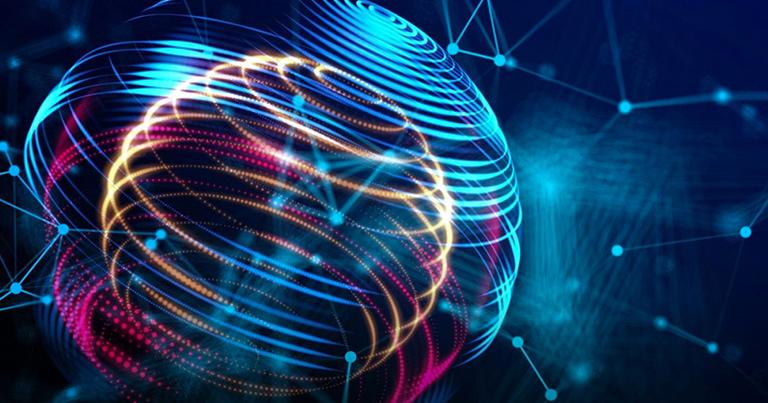 Paragon ID is a global leader in identification solutions in four key activities – Smart Cities & Mass Transit, eID, Payment and Track & Trace – which includes its activities dedicated the aviation sector.
The company's Track and Trace expertise for the aviation sector includes conventional and RFID baggage tags, as well as a multi-technology fully integrated asset tracking and geolocation platform combining hardware and software to meet clients' diverse requirements such as trolley and ULD tracking.
Paragon ID has over 30 years' experience in the aviation sector, providing passenger handling and operational products to airlines and other transportation companies.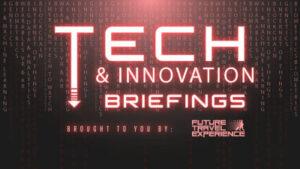 Learn more about Paragon ID – RFiD Discovery in the Innovation & Tech Briefing focused on Baggage, which takes place in the FTE Global exhibition at 13:00-13:45 on 19 September 2023. Paragon ID will highlight 'Tracking on The Tarmac': tracking bags once they go on and off the aircraft via RFID on conveyor loading belts, as well as BLE/WIFI tags on wheelchairs and trolleys to know the location of that asset.
Pawtrip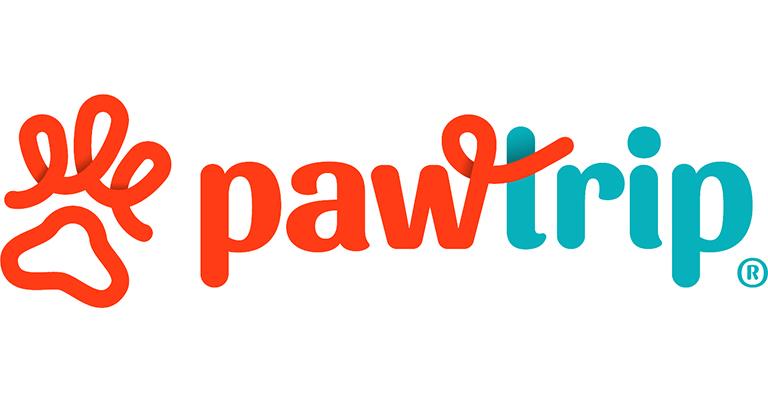 Pawtrip will share a full product demo on how customers can add pets and service animals to their flight reservation without calling an airline. It will also do a demonstration on an AI Agent (partnered with NLX) in case someone does call the contact centre. Pawtrip is delighted to have recently launched with the new airline, BermudAir, which it looks forward to demonstrating and having at its booth.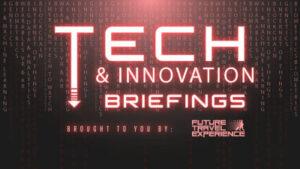 Learn more about Pawtrip in the Startup Showcase as part of the Innovation & Tech Briefings, which takes place in the FTE Global exhibition at 15:30-16:15 on 20 September 2023.
Register for FTE Global 2023 >>
Plan3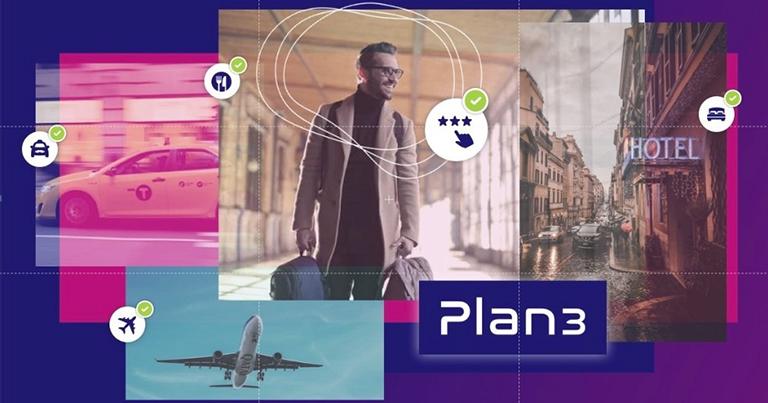 Plan3 is a passenger-focussed disruption management system that puts unrivalled ease of recovery in the hands of customer care teams.
Simply put, Plan3 solves every aspect of passenger disruption, automatically sourcing holistic solutions with eyes on the entire passenger journey.
Using Plan3's Option Creator tool, airlines can easily bundle together and publish relevant options (eg, new flight, hotel, transportation, digital meal vouchers), and passengers can self-serve their way to a seamless onward journey.
Pointr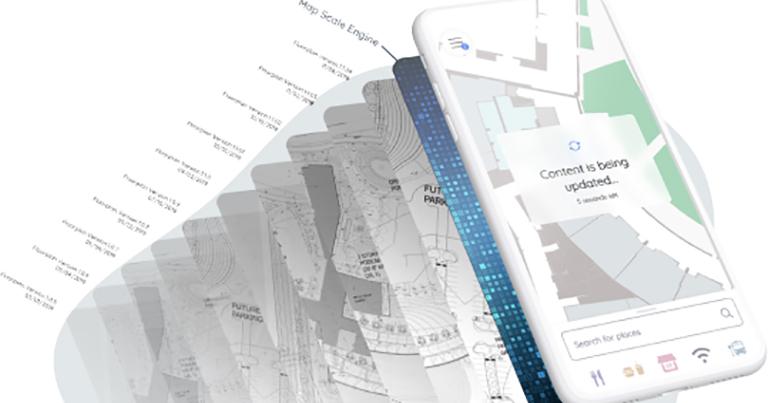 Pointr is a global technology leader in indoor location technology. It delivers reliable and intuitive location experiences to connect people with buildings, at scale. Pointr's Deep Location technology enables businesses to create immersive location experiences and to improve their operations in their physical space. Pointr's information security is ISO 27001 and ISO 27017 certified and approved by Cisco, Microsoft, Siemens, Extreme Networks, CBRE, ISS, DHS, and many others. It is present globally in +20 countries, over 3,000 venues, and powers 250 million data points.
PS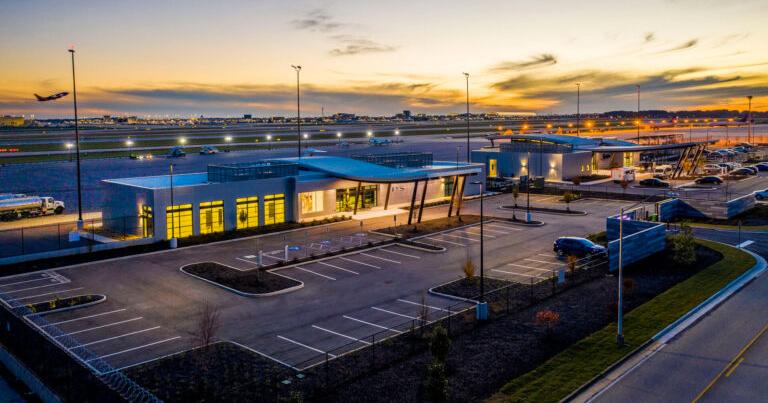 Launched in Los Angeles in spring 2017 as the first private terminal for commercial travel in the United States, PS is located far away from the traffic and bustle of the public terminal. It offers a back door to your commercial aircraft, private TSA and Customs clearance, luxury spaces and white-glove service before and after your flight. Incubated within the renowned security firm, Gavin de Becker & Associates, PS has since grown to serve thousands of members under the lead of Amina Belouizdad Porter as CEO. Currently open in LAX, ATL and coming soon to DFW, MIA, and more.
Register for FTE Global 2023 >>
Regula

Regula is a global developer of forensic devices and identity verification solutions. With our 30+ years of experience in forensic research and the largest library of document templates in the world, Regula creates breakthrough technologies in document and biometric verification. Its hardware and software solutions allow over 1,000 organizations and 80 border control authorities globally to provide top-notch client service without compromising safety, security or speed. Regula was named a Representative Vendor in the Gartner report "Market Guide for Identity Proofing and Affirmation" in 2022.
Ricardo Beverly Hills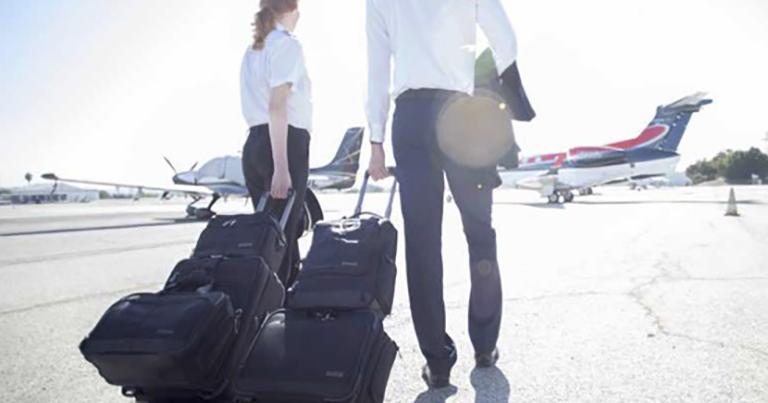 Ricardo Beverly Hills, Inc. is committed to delivering the best in luggage design and innovation in its RICARDO BEVERLY HILLS, SKYWAY LUGGAGE, STEPHANIE JOHNSON, and AMERICAN EXPLORER brands. With global distribution spanning five continents and over 40 countries, the brands are available at major department stores, specialty stores, and online retailers in the United States and worldwide.
At FTE Global, Ricardo Beverly Hills will showcase its brand-new Ricardo Flight Essentials collection of wheeled cases and soft bags designed to handle the demands of professional pilots and flight crews. Flight Essentials' ten styles feature durability, innovation, and organisation for busy crews who demand the latest in best-in-class materials for their busy careers. There are three-wheeled cases and four soft styles in ballistic nylon Nanotex fabrics with YKK EYL zippers. All styles went through extensive testing at an independent testing facility, with superior results exceeding the competition's baseline to withstand the rigors of constant travel.
Register for FTE Global 2023 >>
Rohde & Schwarz USA, Inc.

Rohde & Schwarz develops, produces and markets a wide range of electronic capital goods for industry, infrastructure operators and government customers. The private family-owned company is among the technology and market leaders in all of its business fields, including wireless communications and RF test and measurement, broadcast and media, air traffic control and military radiocommunications, cybersecurity, network technology, and physical security.
In fiscal year 2020/2021, Rohde & Schwarz generated €2.28 billion in revenue. The company owes this tremendous success to its 13,000 highly qualified employees in over 70 countries.
Shabstec Limited

Shabstec specialises in providing products and services to the aviation baggage community. Its solutions process baggage from passenger pick up, check-in to aircraft hold. Shabstec's low-cost TagForLife innovation is aimed to help reduce the use of baggage tags and provide a simplified passenger travel experience.
Register for FTE Global 2023 >>
SITA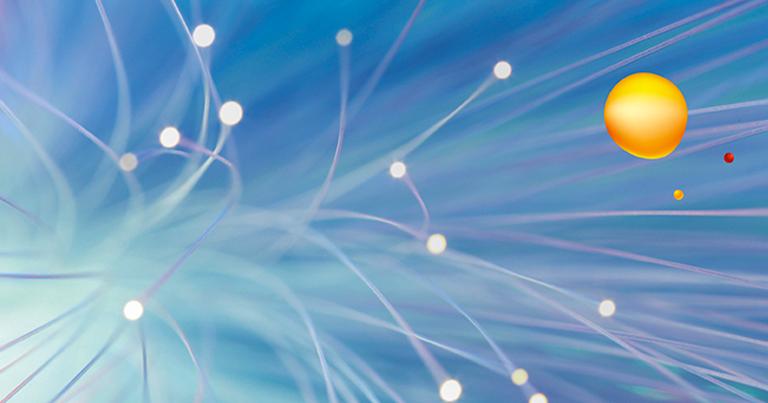 SITA is the air transport industry's IT provider, delivering solutions for airlines, airports, aircraft and governments. Its technology powers more seamless, safe and sustainable air travel. With around 2,500 customers, SITA's solutions drive operational efficiencies at more than 1,000 airports while delivering the promise of the connected aircraft to customers of 18,000 aircraft globally. SITA also provides technology solutions that help more than 70 governments strike the balance of secure borders and seamless travel.
SITA is a certified CarbonNeutral company in accordance with The CarbonNeutral Protocol. SITA is 100% owned by the industry and driven by its needs. It is one of the most internationally diverse companies, providing services in over 200 countries and territories.
SITA is a Strategic Partner of the FTE Baggage Innovation Working Group.
Sittig Technologies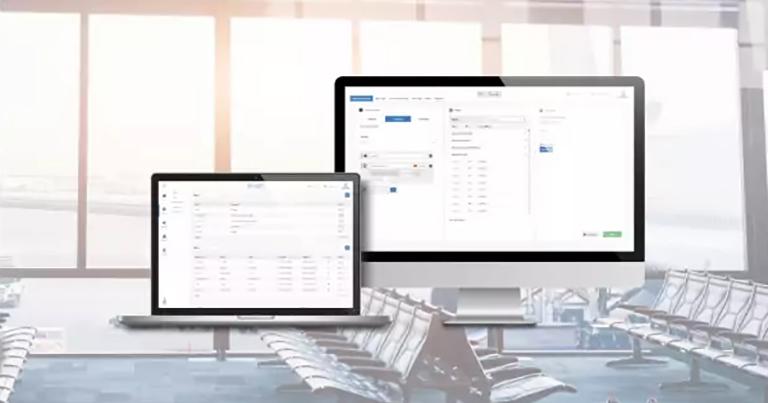 Sittig Technologies believes in transforming the dynamics of airport operations. For over 25 years, the company has been synonymous with innovation and excellence, creating a legacy of trust with airports worldwide.
The heart of Sittig's technological offerings is the groundbreaking PAXGuide system, which promises to redefine the way airports and airlines communicate with passengers.
Key features:
Seamless automation: Whether it's boarding calls or vital passenger communications, the PAXGuide system ensures timely, automated, and error-free announcements.
Multilingual mastery: Addressing the diverse needs of global travellers, the system can broadcast automated messages in over 40 languages, removing communication barriers and promoting an inclusive airport environment.
Operational excellence: Designed to simplify and enhance the operational efficiency of both airports and airlines, the PAXGuide system ensures a smoother passenger experience, streamlined processes, and reduced overheads.
Register for FTE Global 2023 >>
Smartroam

Smartroam is a leading mobile network operator with a 135-year history in telecommunications. It offers revolutionary roaming solutions globally. With agreements in over 170 countries, its network provides unparalleled coverage and connectivity. By partnering with Smartroam, you and your customers can instantly connect to its extensive network of over 600 global mobile networks. The advanced API integrations and market-leading eSIM capabilities allow a seamless integration into your own-branded digital channels. No more QR codes – Smartroam's onboarding process is simple and efficient. Its multi-network coverage supports 2G to 5G, enabling data, voice, and SMS services for a truly connected experience. Choose Smartroam and unlock new opportunities in connectivity.
Softtek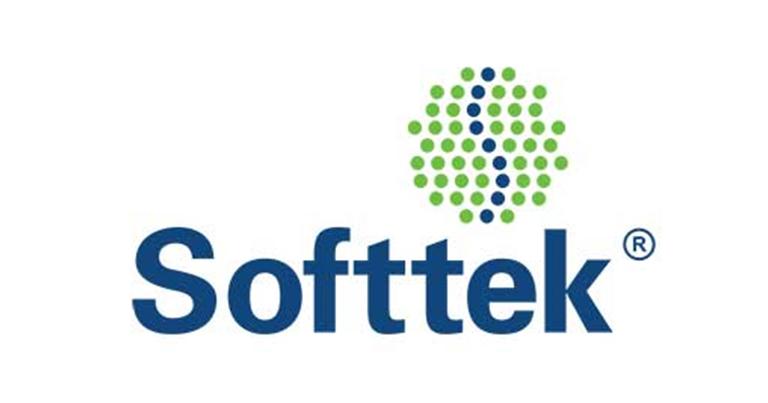 Founded in 1982 by a small group of entrepreneurs, Softtek started out in Mexico providing local IT services, and today is a global leader in next-generation digital solutions. The first company to introduce the Nearshore model, Softtek helps Global 2000 organisations build their digital capabilities constantly and seamlessly, from ideation and development to execution and evolution. Its entrepreneurial drive spans 20+ countries and more than 15,000 talented professionals.
Tech4TH Solutions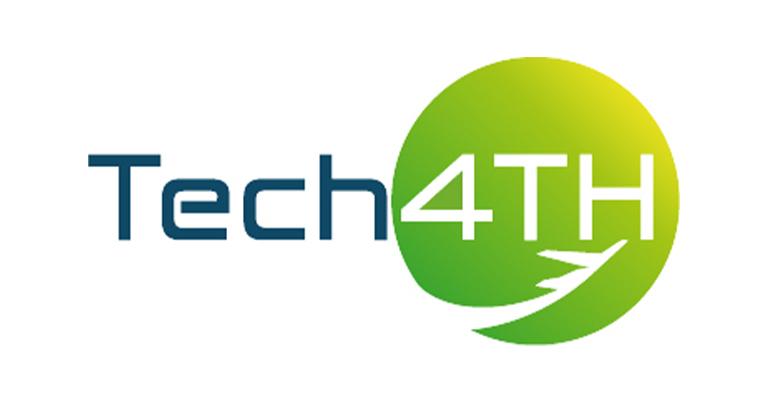 Tech4TH is an innovative technology company born out of a desire to reimagine the traveller experience using cutting-edge digital technologies. For Tech4TH, travel technology goes beyond making a positive impact on the traveller journey to actually having an "intelligent engagement" with travellers and the communities that its customers operate in. The company uses data and Artificial Intelligence to enable this kind of transformative and seamless traveller experience. Tech4TH brings more than 150 years of cumulative experience of its core team in the travel industry coupled with its own AI accelerators, frameworks and solutions, which reduces the time to build solutions for its customers.
Register for FTE Global 2023 >>
Thales

Thales provides the trusted technologies that shape the future of air transport. Its offerings are based on three pillars: smart security, biometric passenger journey, and operations efficiency. From check-in to boarding, Thales solutions enable an unmatched travel experience for passengers, airlines, and airports – with no compromise on security.
Transportation Security Administration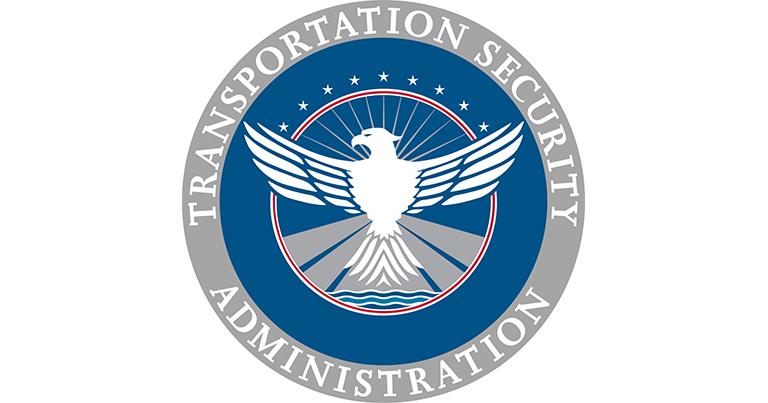 The Transportation Security Administration (TSA) was created in the aftermath of 9/11 to oversee security in all modes of transportation and completed federalization of security operations by the end of 2002. TSA practices an intelligence-driven, risk-based approach to security, comprising multiple security methods while utilising cutting-edge technology and maintaining a flexible, highly trained workforce.
The TSA Innovation Task Force (ITF) fosters innovation by integrating key stakeholders to identify and demonstrate emerging solutions that increase security effectiveness and efficiency, improve passenger experience, and to deliver solutions that secure the freedom of movement throughout the nation's transportation system.
Register for FTE Global 2023 >>
TravelWifi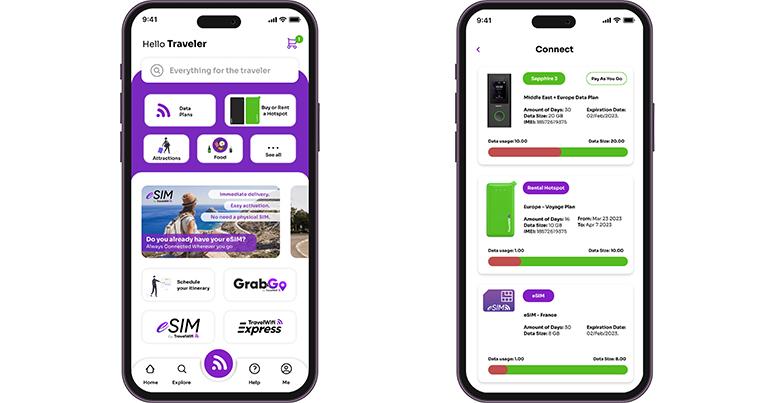 TravelWifi provides international data connectivity in more than 130 countries without the hassle. Its commercial and business solutions include global eSIMs, portable hotspots and routers, and ISP on a large scale. Internet is a necessity, and TravelWifi's mission is to solve connectivity challenges for all its travelling customers. Stop by booth F5 to try eSIM for FREE and learn about your alternative data options abroad.
UCPlaces

UCPlaces offers fully-branded, customised GPS-guided tours that your passengers can take on their schedule, in their preferred language and directly from within the airline's mobile app. When your airline offers unforgettable touring experiences at their destination, customers are sure to return for more.
With UCPlaces, you can differentiate your airline from the competition by offering value which exceeds your customers' expectations and takes their experience with you well beyond the airplane and airport. Expand your loyalty programmes and generate more revenue while building long-lasting relationships with your valuable customers.
Offering exceptional touring experiences to your customers keeps them coming back to your airline's app and website. It's the easiest way to make your customers excited about your airline from the time they touch down until the time they take off.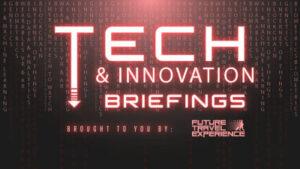 Learn more about UCPlaces in the Startup Showcase as part of the Innovation & Tech Briefings, which takes place in the FTE Global exhibition at 15:30-16:15 on 20 September 2023. By 2030, most travellers in the world will be taking guided tours using their phone, with UCPlaces you can sell GPS-guided tours to travellers at the right place, at the right time and for the right price. With UCPlaces, customers use your mobile app to take tours of their destination, in their preferred language and on their schedule.
Register for FTE Global 2023 >>
Upstream Works Software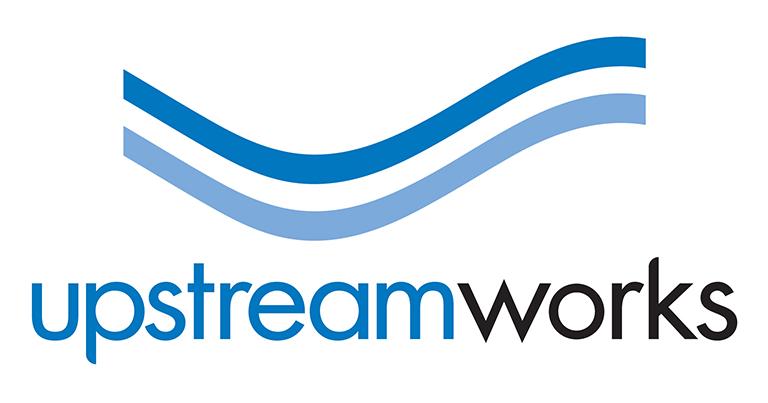 Upstream Works provides enterprise-ready omnichannel contact centre desktop solutions that simplify and improve the agent and customer experience. Its flexible, agent-first desktop solutions support digital transformation and innovation in the travel industry. They enable travel contact centres to enhance agent productivity, personalise interactions with powerful integrations, deliver specialised travel services like video engagements, gain insights with real-time reporting, and operationalise Artificial Intelligence (AI) for enhanced performance, while leveraging existing systems and investments.
The company works with the world's largest airlines and organisations around the world to help accelerate innovation, optimise efficiency, exceed traveller expectations, and create long-term business value.
Vaask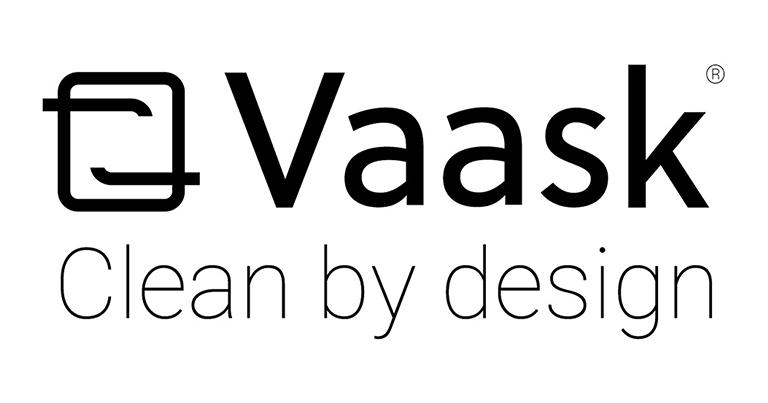 Vaask's touchless hand-sanitising fixture provides a superior performance engineered for no drips and no mess. Constructed of cast aluminium, the U.S.-manufactured fixture comes with a five-year warranty. Vaask can be customised to complement the design of any space, and the two-litre cartridge is refillable with any alcohol-based gel. It uses less energy than a nightlight via AC power or Power-over-Ethernet (no batteries to replace).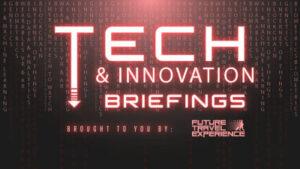 Learn more about Vaask in the Startup Showcase as part of the Innovation & Tech Briefings, which takes place in the FTE Global exhibition at 15:30-16:15 on 20 September 2023. Join a discussion about how to create healthier spaces with the CEO of hand hygiene company Vaask, which designed a touchless hand sanitizing dispenser that features an online dashboard and app that automatically alert staff when it's time to refill, ensuring each unit always stays filled. This exclusive technology solves the most common problem with hand sanitizer, as a study this year in the American Journal of Infection Control found 77% of people report dispensers to be empty.
Register for FTE Global 2023 >>
Veridos America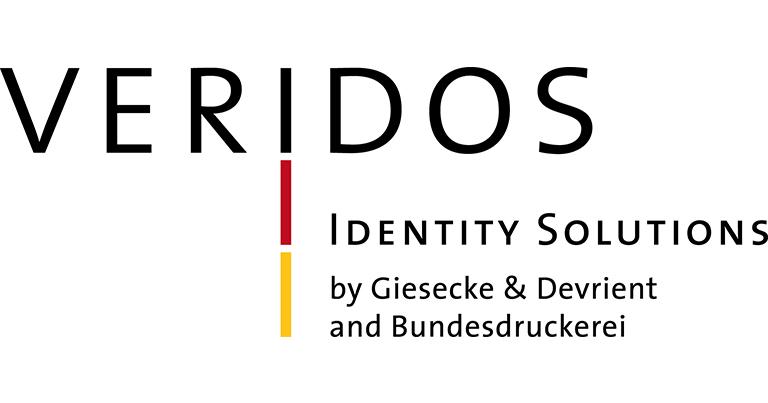 Veridos is a global provider of integrated identity solutions. Governments and public authorities in more than 100 countries trust the company's uniquely comprehensive product portfolio. The company creates end-to-end solutions and services perfectly tailored to meet every government identity need. These range from paper to security printing, electrical chip components, enrolment, identity management systems, personalisation and issuance, mobile ID solutions, and border control solutions including eGates. Governments can acquire best-in-class passports, ID cards, driver's licenses, and more, or even the facilities to manufacture their own.
VidTroniX Printers

In addition to being a leading manufacturer and supplier of boarding pass and baggage tag printers for the aviation and travel industry, VidTroniX offers a full line of check-in and security related products. Since 1999, VidTroniX has installed over 100,000 ATP and MAP printers and recently expanded its global presence in the marketplace with major installations in the Middle East – portable check-in stations, incorporation of its printers into large-scale kiosk projects, and RFID baggage tag printers. The new VidTroniX ATP6 printer offers both wireless and Bluetooth connectivity along with 10 print speeds. The embedded Linux operating system facilitates ATP6 remote management and integration into a user's custom application.
Register for FTE Global 2023 >>
Vision-Box

Vision-Box is a multinational company with a presence on five continents and over 7,000 digital identity solutions used by more than 700 million citizens every year. The company is a world leader in biometrics seamless travel, automated border management and electronic identity management solutions. Vision-Box's technology is present in more than 100 travel hubs worldwide. Responsible for the most relevant advances in the use of biometrics, Vision-Box solutions streamline the passenger experience and improve the efficiency of public services to ensure safety, security, and performance.
Headquartered in Portugal, the company has 12 offices around the world, including Australia, Brazil, United Arab Emirates, United Kingdom, the United States, and India.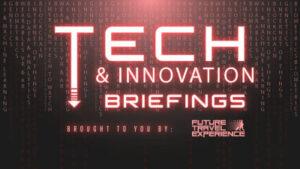 Learn more about Vision-Box in the Innovation & Tech Briefing focused on Security, Digital Identity & Biometrics, which takes place in the FTE Global exhibition at 10:15-11:00 on 20 September 2023. Visitors at Vision-Box's stand at FTE Global can expect a connected journey from home to destination, where they can seamlessly flow through their journey with just a glimpse. Attendees will witness first-hand how the company's seamless technology enhances the passenger experience, strengthens security measures, and enables airports to operate more efficiently.
Vriba

Vriba has established a robust team encompassing a diverse range of talents, including technical expertise, project management proficiency, verification and validation competence, compliance knowledge, and adeptness in business documentation. Moreover, its team members have garnered extensive experience from their roles within prominent global commercial airlines.
Vriba's accomplishments include the successful implementation of project portfolio tools and the establishment of effective governance frameworks, which ensure transparency at the C-Suite level regarding portfolio status, associated risks, and issues. This approach has led to enhanced IT resource utilisation and cost optimisation for its organisation.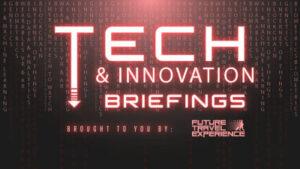 Learn more about Vriba in the Startup Showcase as part of the Innovation & Tech Briefings, which takes place in the FTE Global exhibition at 15:30-16:15 on 20 September 2023. In the realm of product mapping, Vriba proudly stands as a pioneer, having executed various Platform as a Service (PaaS) solutions for the 'under the wings' domain of IT, specifically in commercial analysis. Its involvement spanned across business mapping, testing services, and end-to-end governance.
Register for FTE Global 2023 >>
WHILL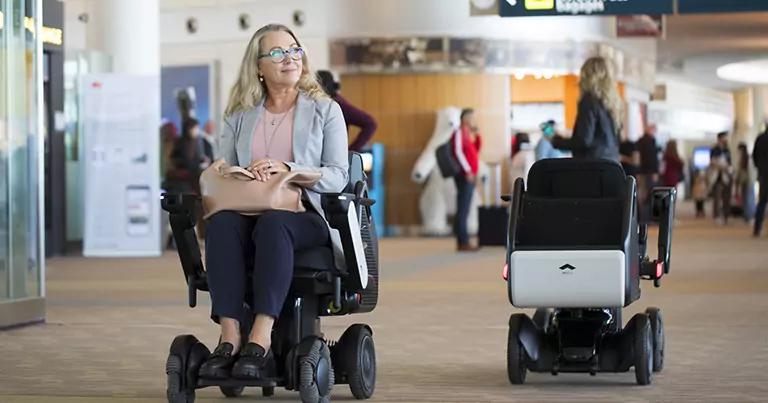 WHILL connects the world with short-distance mobility products and services. Along with designing and selling short-distance mobility vehicles, WHILL provides Mobility-as-a-Service solutions, offering autonomous and manual transportation services that make public spaces more accessible. WHILL now offers products and services in over 20 countries and regions globally.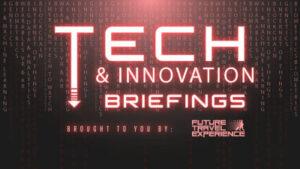 Learn more about WHILL in the Innovation & Tech Briefing focused on Robotics & Autonomous Vehicles, which takes place in the FTE Global exhibition at 12:30-13:15 on 20 September 2023. The WHILL Autonomous service allows passengers to be transported to their boarding gate using an autonomous mobility device and a simple touch panel. Users select their destination on a touch screen and the WHILL device does everything else. In some airports, the system is set up to allow passengers to make additional stops at predetermined locations such as restrooms, shops, and restaurants. WHILL North America is in talks with several airports and airlines and will have this device available for demo at FTE Global.
Zartico

Zartico powers the possibilities of place. Makers of the first Destination Operating System, Zartico harnesses and streamlines big data, science, AI, and technology to provide unprecedented visibility into the movement of people and economic opportunities.
Register for FTE Global 2023 >>
Zebra Technologies

Zebra Technologies helps organizations monitor, anticipate, and accelerate workflows by empowering their frontline and ensuring that everyone and everything is visible, connected and fully optimised. Its award-winning portfolio spans software to innovations in robotics, machine vision, automation and digital decisioning, all backed by a +50-year legacy in scanning, track-and-trace and mobile computing solutions. With an ecosystem of 10,000 partners across more than 100 countries, Zebra's customers include over 80% of the Fortune 500.
ZestIoT Technologies

ZestIoT Technologies is 6+ years old company with a focus on IoT, camera AI-based end-to-end solutions for multiple industries including aviation (airports, airlines, ground handlers, fuellers, caterers), oil & gas, steel industry, and ports sector. ZestIoT has delivered end-to-end automation solutions for airports, airlines and ground handlers to enable real-time tracking of aircraft, vehicles (ground assets), dollies and containers carrying cargo, enabling the visibility of flight turnaround operations. As a result, aviation customers have observed significant improvement in operational efficiencies, improvement in productivity like additional flights per parking stand and operational cost savings in day-today operations.
Register for FTE Global 2023 >>