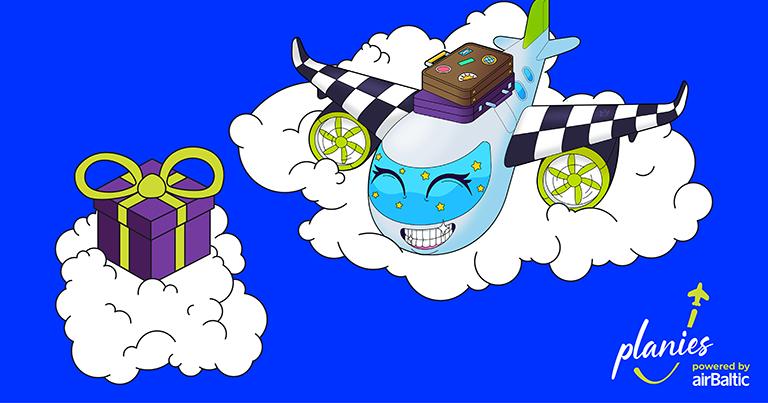 airBaltic is further developing its innovative loyalty programme – a collection of 10,000 non-fungible tokens (NFT) known as Planies. The new 12-point roadmap will bring exclusive travel benefits and activities for Planies NFT holders in the upcoming years.
So far, the programme has attracted over 1,500 unique users, and Planies has distributed millions of air miles (points), enriching the travel experiences of members of airBaltic Club.
"Planies is the world's first NFT-based airline loyalty programme, and airBaltic is very pleased with its successful launch," said Māris Rudens, Head of Loyalty and Partnerships, airBaltic. "We observe that Planies owners are satisfied with the additional travel benefits the programme provides, and in the upcoming years, NFT holders will be offered even more advantages. This reflects airBaltic's genuine dedication to the programme's longevity and ensures that Planies NFT holders will continue to be rewarded for years to come. We are committed to providing our passengers with a memorable and diverse travel experience, and the future vision of the loyalty programme is another new and creative way to achieve this goal."
The new roadmap consists of 12 benefits for Planies holders. For instance, this includes a fresh and exclusive opportunity to experience a tour around airBaltic, fostering a stronger connection with both the airline and fellow members; extra loyalty points; Business class upgrade vouchers; airBaltic Club VIP status (attainable by owning 25 Planies), and much more.