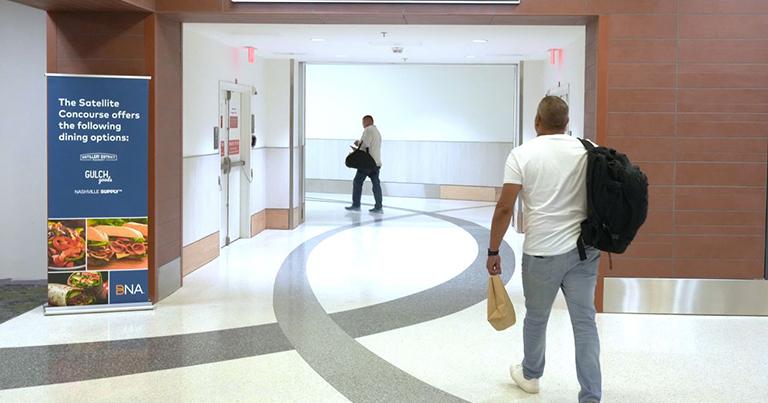 Nashville International Airport (BNA) has opened its first freestanding, eight-gate Satellite Concourse – a major milestone of the BNA Vision expansion programme. The Satellite Concourse, encompassing gates C4-C11, is designed to primarily accommodate the operations of Allegiant Air and Spirit Airlines.
"The opening of our new Satellite Concourse is a milestone for BNA as we continue to work to accommodate the exponential growth we're experiencing while simultaneously enhancing the passenger experience," said Doug Kreulen, President and CEO, Nashville International Airport. "As we continue to work towards building a world-class airport for a world-class city, we are excited for our passengers to experience the newest addition to BNA."
Passengers access the Satellite Concourse at the shuttle station from the main terminal, adjacent to Gate C13. From there, a fleet of electric shuttles will run continuously, every three minutes, accommodating up to 69 passengers per shuttle.