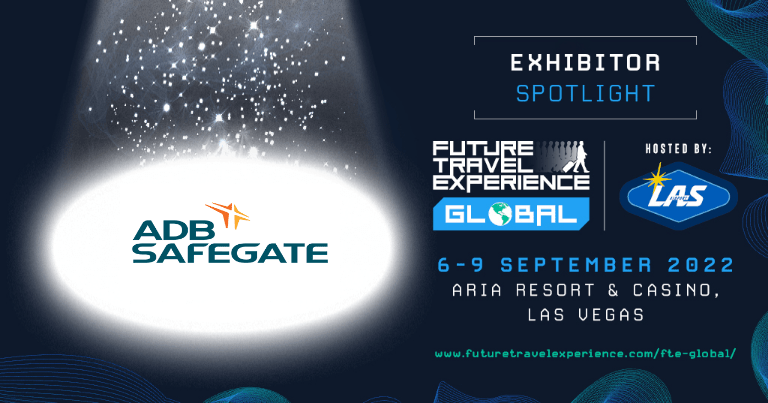 ADB SAFEGATE provides integrated solutions that raise efficiency, improve safety, boost environmental sustainability and reduce operational costs for airports, airlines and ANSPs. We work with airports and airlines to solve operational bottlenecks, helping them navigate today's challenges and prepare for tomorrow. Solutions encompass airfield lighting, power and control systems, smart airport and tower software solutions, intelligent docking automation and apron management, as well as aftermarket services.
With 1,200 employees, ADB SAFEGATE serves over 2,500 airports in more than 175 countries, from the busiest and largest like Atlanta, Beijing, Dubai, Heathrow, Charles De Gaulle, Frankfurt, Istanbul, New Delhi and Changi to fast-growing airports across Asia and Africa.
What makes your products / services stand out?
---
ADB SAFEGATE is in unique position to help airports and airlines around the world achieve superior performance. We offer an unrivalled understanding of the airside, from tower to airfield to gate, and our industry-leading solutions are adopted widely. We're helping airports, airlines, ground handlers and other stakeholders gain actionable insights by analyzing data across airside systems, as well as the airport systems that manage landside and airside processes and resources.
Today's airports and their partners generate vast amounts of data, but too often it is locked up in silos. We're bringing together the solutions and ecosystem to help build a more efficient future, one in which intelligent integration and automation will create smarter, more tightly integrated processes and systems to unleash the power of data. Through connectivity and advanced analytics our customers can predict rather than react, become operationally resilient and achieve the triple aim of operational efficiency, profitability and passenger experience.
What brings you to the EXPO this year?
---
ADB SAFEGATE is at the EXPO to share how our Digital Apron offering can help airports and airlines with post-covid recovery, as well as facilitate a future-proof digital transformation. The Digital Apron is a connected ecosystem of processes and solutions focusing on an augmented intelligence, human-centered operational model to support real-time decision making and performance. Intelligent management of apron operations leads to shorter turnaround times, fewer safety incidents and improved revenue, among other benefits.
Why should visitors come to your stand and what can they expect to see?
---
Visit our stand to speak to our experts about the Digital Apron and intelligent apron management.
Learn how the Digital Apron utilizes our Safedock Advanced Visual Docking Guidance Systems and intelligent apron management platform to integrate across the apron to:
shorten aircraft turnaround times and create additional revenues for airports and airlines
enable a truly common situational awareness using predictive and prescriptive analytics
create elasticity to quickly scale up or down to meet changing demand
improve airside safety
proactively manage the environmental impact of apron operations
What do you think is the biggest lesson that the industry will take away from the COVID-19 crisis?
---
Breaking silos and using data-driven processes is key to effectively managing disruption and volatility.