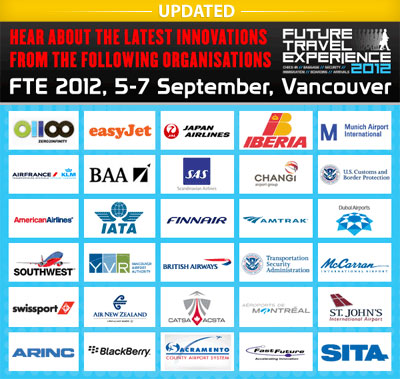 There have been a number of very exciting FTE 2012 developments in the last week, including the confirmation of an inspirational Space Tourism Keynote Address. Japan Airlines has also confirmed that it will share its experience of being the first airline globally to launch international NFC mobile boarding passes, while easyJet will present on 'Project Halo', the project that has been in development for almost four years and up until now, little has been known of. In addition, there have been many other tweaks to ensure this year's conference agenda is our best yet, so we encourage you to take a look at the programme, to see which organisations will be sharing their latest innovations.
View the FTE 2012 Conference programme »
More than 120 organisations have already registered to attend FTE 2012, so make sure you don't miss out on the best learning and networking opportunity for the travel sector in 2012.
View the list of organisations registered to attend FTE 2012 »