Future Travel Experience Global 2013 features the event's largest ever exhibition, showcasing the very latest systems, technologies and services relating to the passenger experience. In part two of our Exhibition Preview, we highlight what visitors can expect to see from the companies presenting the latest innovations in baggage handling – Type22, ARINC, IBM, Brock Solutions and ICM.
» View the first part of the FTE Global 2013 Exhibition Preview – Printers, Readers and Scanners
» View the exhibition floorplan and find out more about the FTE Global 2013 Exhibition
Type22 / ARINC (Exhibition Booth #24)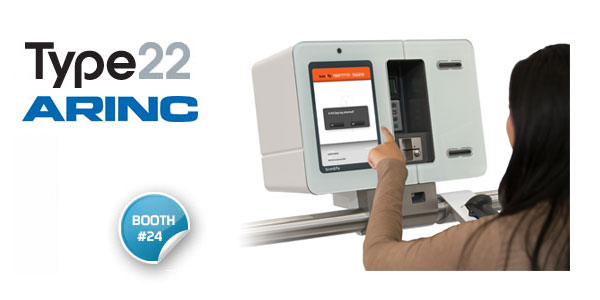 Type 22 and ARINC will be presenting the Scan&Fly self-service bag drop system at FTE Global 2013.
Scan&Fly is the only self-service bag drop with an international red dot award for high design quality and usability. The system is fast, easy to use and can be retrofitted to existing airport check-in desks.
The intuitive interface enables fast and passenger-friendly baggage drop off, reducing queues and providing the best passenger experience. Scan&Fly helps airlines reduce operational costs, while airports benefit from higher drop-off capacity.
For further information go to: www.scanfly.aero
Brock Solutions (Exhibition Booth #38)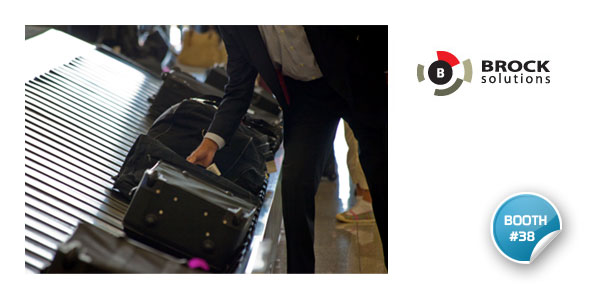 Brock Solutions will be showcasing a range of baggage solutions at this year's event in Las Vegas. Among the products will be the SmartDrop Rapid Bag Drop, which is a dedicated or common-use bag acceptance, validation and activation tool that supports self-tagging.
Visitors to the Brock Solutions stand will also be able to preview the SmartBag Baggage Operational Database, which is a comprehensive baggage management solution for airports, airlines and ground handlers.
SmartBag Reconciliation and SmartBag Recovery will also be on show. The former provides clear, up-to-the-minute load status information for bags and visibility into bag room operations, while the latter is a reflighting tool for reconnecting passengers with delayed baggage.
For further information go to: www.brocksolutions.com
IBM (Exhibition Booth #39)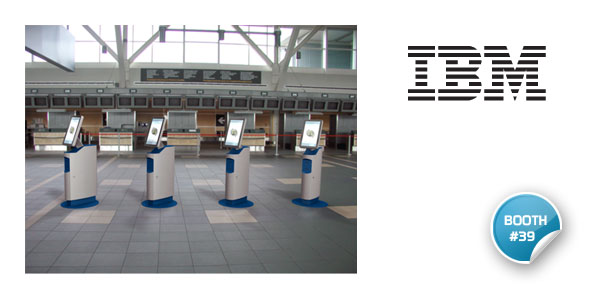 At FTE Global 2013, IBM will be presenting its latest range of kiosks, including the J Series model with all the devices you need in a small footprint and the company's dedicated self-bag tagging station, which is ideal for mobile and web check-in passengers.
The newest self-bag drop station, which shares a common platform with the IBM Common Use kiosks, will also be on display.
Visitors to the IBM stand will also be able to explore how IBM is integrating the latest mobile technology, such as Apple's Passbook, into its self-service solutions.
For more information go to: www.ibm.com
ICM Airport Technics (Exhibition Booth #25)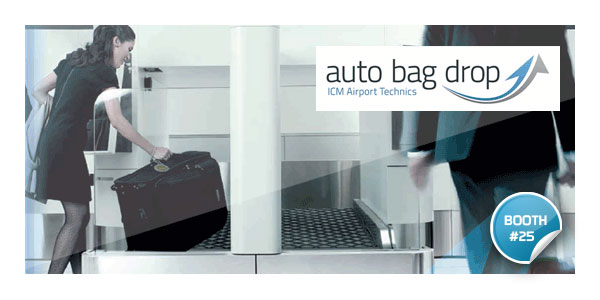 ICM Airport Technics will be demonstrating its newest Auto Bag Drop series and its common use self-service platform solutions.
The company's experienced professional services and support teams have a proven track record in implementing self-service bag drop solutions with over 12 million bags processed and more than 84 Auto Bag Drops currently live in nine airport terminals.
The result in each of these locations is reduced operational costs for airports and airlines, and an improved passenger experience.
For more information go to: www.icm-airtec.com
Among the other companies that will be showcasing their latest baggage solutions at FTE Global 2013 will be IER, SITA, Cofely, Materna and BagDrop.