In the second part of the FTE Europe 2014 Exhibition Preview, we take a look at the latest innovations that will be on show in London from AirPortr®, ICM, Kaba and ICTS Europe. Here at FTE, we understand the importance of viewing demonstrations of the latest solutions first-hand, which is why FTE Europe will provide the perfect showcasing platform to help you learn about the latest technologies and establish how they can help your company improve the passenger experience.
» View Part 1 of the FTE Europe 2014 Exhibition Preview
AirPortr® (Stand 28)
At FTE Europe 2014, AirPortr® will be showcasing a European first for London – luggage freedom for passengers flying into London City Airport. 2014 sees a premium luggage concierge service designed for all passengers launching in the UK. For the first time passengers will be able to do what they want, when they want, without the inconvenience of travelling from the airport to the hotel (and return) with their burdensome luggage. Passengers will be able to travel lighter and quicker whilst being secure in the knowledge that their luggage will be awaiting them at their convenience at their destination. With no bag weight or size restrictions and costing from as little as £30 for two bags into Central London, the service will be great value to passengers on many levels.
AirPortr® launches with London City Airport as its premier partner meaning the company will be offering the airport's 3.4 million passengers the chance to benefit from a seamless and more efficient journey.
AirPortr®'s Head of Operations, Darren Payne, said the passenger vision for AirPortr® is simple: "To provide premium concierge-focused travel experiences to everyone. We believe this new service will truly differentiate the European passenger's experience when arriving in London."
Delegates can check in with AirPortr® at FTE Europe where the company's team will be showcasing the service and explaining the many ways they envisage AirPortr® benefiting airports, airlines and the international traveller. There is even the reward of a free journey, so you can experience the future of airline bag travel and luggage freedom for yourself.
For more information, visit: http://portr.com/
ICM Airport Technics (Stand 30)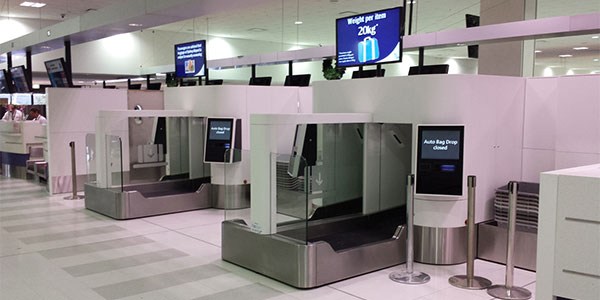 FTE Europe delegates will be able to preview ICM Airport Technics' Auto Bag Drop unit, which is optimised for an easy and safe user experience. Designed with an unintimidating aesthetic and an intuitive graphical user interface, its innovative side-loading system is easier than front loading and provides a clear area of safety for passengers, while anti-intrusion systems prevent any kind of trapping or injury.
The Auto Bag Drop automatically checks baggage weight and size allowances, prints a heavy bag tag if necessary, checks for non-conveyable and multiple bags, and securely inducts the bag into the baggage handling system, all in under 30 seconds.
More than 108 units have been sold with more than 19 million bags being processed. Recently, four more airports have implemented the latest Auto Bag Drop Series, which includes 3D scanning technology to determine whether a bag can be conveyed. In 2014, ICM will be enhancing its biometric integration and will install its hybrid solution for both unassisted and agent assisted self-service bag drop solution in a leading airport in Europe.
For more information, visit http://autobagdrop.com
Kaba (Stand 14)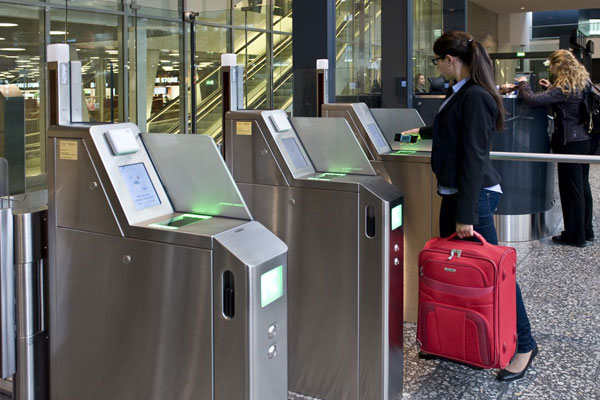 Kaba Gallenschütz GmbH will display its solutions for airports in the field of biometry-supported self-boarding at FTE Europe. Among the products is the Argus HSB-M03, the state-of-the-art solution for automated boarding pass control and automated self-boarding. The gate is equipped with a face recognition system, a barcode scanner for validity check of the boarding pass, and a device for issue of a receipt. It is connected to a registration kiosk, demonstrating the complete process of check-in and self-boarding. Via kiosk registration and biometric validation at the gate, the passenger may board most conveniently while the identity is perfectly verified.
Kaba has longstanding experience in access control solutions for airports. In close contact with responsible parties in airport business, a number of products have been developed and adjusted to the actual security needs at airports. Today, one-way corridors, boarding pass control gates and self-boarding gates by Kaba ensure secure, safe and convenient passenger handling. These solutions are employed in many medium and large airports all around the world. Kaba also provides high-quality security solutions for staff and visitor access as well as perimeter security.
For more information, visit: www.kaba.com
ICTS Europe (Stand 36)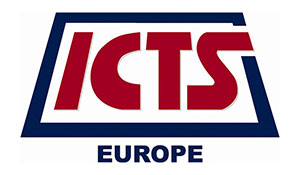 The technological arm of ICTS Europe – ICTS Europe System – will be showcasing some of its leading solutions in London. Among them will be Smart Q, a new approach to managing passenger flow at checkpoints; TravelDoc, a travel documents verification system designed to eliminate immigration fines; and Eagle, a CBT platform offering a range of courses for the aviation security sector.
ICTS Europe has been at the forefront of the global aviation security sector for over 25 years, building an unrivalled reputation for professional integrity, service quality, innovation and commercial ethos. Operating through a long-established presence in 23 countries (19 in Europe) and employing over 10,000 staff in 92 locations, ICTS Europe serves some 250 airlines and 30 airports.
Its network of locally registered, fully-owned companies enables the company to offer a multi-location solution, combining local operational capacity and expertise with central coordination and compliance assurance.
For more information, visit: www.ictseurope.com
Access IS, ARINC, Atkins, Boon Edam, CX Index, Damarel Systems, Four Winds Interactive, Samsung, NEC, SICK, SITA, Ink Aviation and Vision-Box will also be exhibiting at FTE Europe 2014, 3-5 March, London.
» View the full FTE Europe 2014 exhibition floor plan