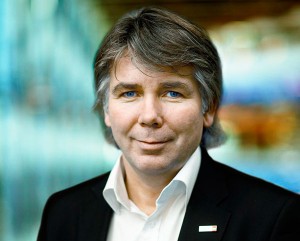 We are delighted to announce that Norwegian Air Shuttle's Bjørn Erik Barman-Jenssen, Senior Vice President Ground Operations, In-flight Services & Cargo, will deliver a keynote address at FTE Global 2014, which will take place in Las Vegas from 24-26 September 2014.
In an address to the expected 550+ senior delegates from across the travel industry, he will deliver a presentation entitled 'Views from the world's first LCC to operate both short- and long-haul on how airlines can take ownership of, and redefine, the end-to-passenger experience'.
Given the theme of FTE Global 2014 is 'Redefining the end-to-end passenger experience', Bjørn is an ideal keynote speaker as in his role with Norwegian – where he has worked since 2007 – he is responsible for operations both on the ground and onboard. In the context of Norwegian's launch of transatlantic flights in 2013, Bjørn is also uniquely placed to share experiences of how a low-cost carrier can enhance the passenger experience on both short-haul and long-haul services.