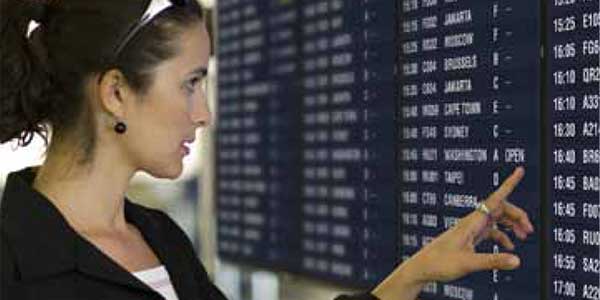 NEC Display Solutions – which offers a wide portfolio of digital solutions to airports, ranging from flight information display screens to media walls – will have a significant presence at FTE Global 2014, having decided to extend the size of its booth in our biggest ever exhibition.
The company's products can be found in almost 200 airports across the globe, and it recently supplied more than 1,000 LCD display systems to London Heathrow Airport for the new Terminal 2.

Airports around the world are investing more than ever before in high quality display solutions to help simplify and improve the passenger experience in the terminal, and visitors to FTE Global 2014 will be able to view live demos of the numerous solutions offered by NEC.
FTE Global 2014 will take place from 24-26 September in Las Vegas, and NEC will be joined in the exhibition by the likes of Access IS, AirIT, ARINC, Boon Edam, Beeks, BorderXpress, Brock Solutions, Custom, Damarel, Desko, DSG Systems, Epson, E-Seek, Four Winds Interactive, Gunnebo, HomingPIN, IBM, ICM, IER, IFPL, Kaba, PrehKeyTec, SITA, SSE Technologies, StickNFind, Vanguard, Verizon and VidTroniX.