The exhibition at Future Travel Experience Global 2015 will be the biggest FTE exhibition to date and will host a variety of the very latest solutions that have been developed to help airports and airlines enhance the passenger experience, streamline processing and improve operational efficiency. Viewing demonstrations of the newest technologies first-hand is a key requirement to understanding the very latest developments, and FTE Global 2015 provides a perfect platform for you to do exactly this.
The first part of the FTE Global 2015 Exhibition Preview provides insight into what you can expect to see from Vision-Box, Cominfosec, IER, SSE Technologies, Damarel Systems International, Rockwell Collins, Arora Engineers and Access IS.
Vision-Box (Booth A4)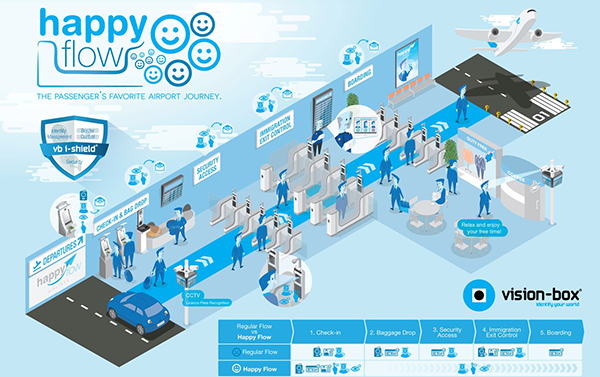 Vision-Box will be presenting a live demo of the pioneering Happy Flow concept – the first 100% self-service flow that was recently inaugurated at Aruba Queen Beatrix International Airport, and is already considered among the best airport innovations of 2015.
The focus is to offer passengers a seamless ground process through the use of the latest biometric recognition technology and common-use self-service touch points. A powerful orchestration engine based on the "Privacy by Design" concept unifies the management of the entire passenger processing eco-system with benefits for airports, airlines and border authorities.
Cominfosec (Booth D1)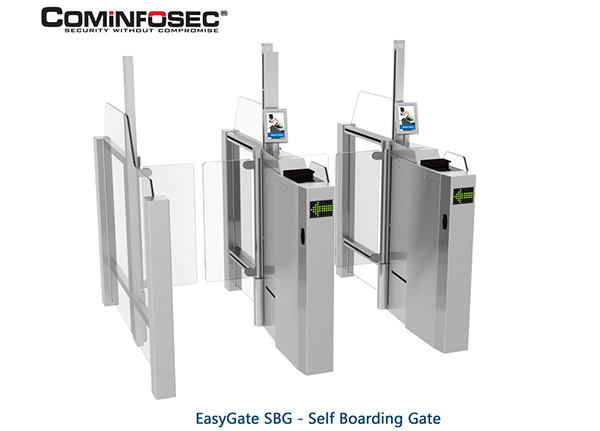 Cominfosec offers a complete pedestrian entrance control portfolio with design-inherent IT technology. The company will be exhibiting its EasyGate SBG "Self-Boarding Gates" designed specifically for airport and automated immigration applications.
The SBG is a high performance gate tuned to distinguish typical passenger with baggage shape profiles from actual tailgate fraudulent entry attempts, effectively minimising false alarms allowing gate agents to focus attention elsewhere. Additionally, the EasyGate SBG includes the advanced "Systems Monitoring Network" platform that enables remote diagnostics, firmware updating and metrics monitoring and is manufactured in the company's ISO 9001:9008 certified factory, ensuring the highest quality and standards accompany its delivered products.
IER (Booth B4)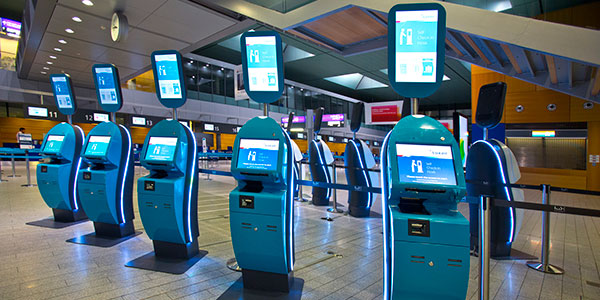 At FTE Global, IER will showcase the IER 919 self-service kiosk, a high availability and evolutionary multi-service platform for enhanced passenger services including tagging, check-in and sale of ancillary services.
IER is an industrial designer of solutions that improve the flow of goods and people, and provides airport operators and airlines with the most relevant solutions from check-in to boarding based on exclusive hardware, software and services. IER helps them reduce their cost structure and increase their revenues while enhancing the passenger experience.
SSE Technologies (Booth B17)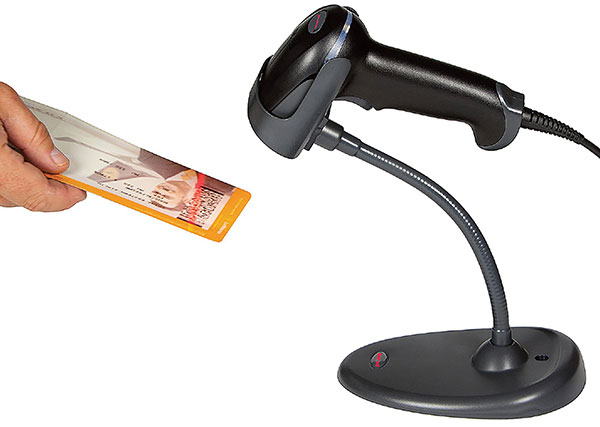 SSE Technologies is a leading supplier of counter top and kiosk barcode scanners for boarding passes in common use and dedicated configurations with more than 20,000 installed in airports worldwide.
At FTE Global, SSE will be presenting its ultra small readers for kiosk and fixed mount use and outstanding performance reading of cellphone and PDA screens. Mobile, cordless versions are also available. Also on show will be the popular 1900 series, which now offers an efficient solution to boarding pass and bag tag reading in a single counter top hands-free device.
Damarel Systems International (Booth B5)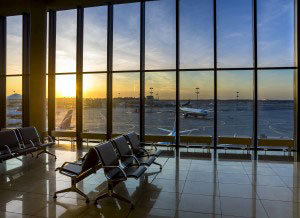 Delegates will be able to talk to Damarel about the latest in passenger and ground handling software, including B-DCS, its back-up DCS solution. With increased dependence on fewer community based Departure Control Systems, Disaster Recovery is a very hot topic right now for airports and airlines, as well as the ground handlers who support them.
Damarel can help airports enjoy peace of mind by knowing you have a reliable Business Continuity solution that will keep your operation moving with no fuss and minimal training for your staff. Better still, avoid the visible and hidden costs of a primary DCS failure. Penalties, delays, lost revenue and bad press soon add up, so make sure you keep running smoothly. Damarel has various options to support the level of resilience that the customer requires. Embark (now with Self Boarding Gate support and a new mobile version) supports self-service operations, and the low-cost L-DCS and LodeStone Weight & Balance will also be on show.
Rockwell Collins (Booth C4)

Airports, airlines and ground handlers around the globe rely on Rockwell Collins' ARINC integrated airport solutions, and delegates will be able to explore the solutions in detail at FTE Global. The company's products, systems and services are used in over 100 airports worldwide to meet the challenges of growth in the number of air travellers and ever-increasing security measures.
Rockwell Collins' efficient and cost-effective shared systems feature biometric identity management for use at check-in, security access points and boarding gates, including use with self-boarding gates and common use check-in on tablet devices. Combining in-depth knowledge of airline IT systems and strong communications network expertise, Rockwell Collins creates integrated solutions for airports of all sizes and with a wide variety of customer profiles.
Arora Engineers (Booth B2)

Visitors to Arora's booth will learn about the latest in Indoor GIS technology for passenger analytics, asset tracking, and mobile positioning and wayfinding. Airports and their retail partners can use it to increase sales and drive loyalty, improve passenger service, take mobile wayfinding to the next level, and collect useful and actionable customer analytics to enhance non-aeronautical revenues.
This technology also provides valuable data that airports can use to better manage their facilities, improve security and emergency response, and streamline maintenance and asset management.
Access IS (Booth D3)

Access IS designs and supplies innovative data capture solutions for desktop and self-service airport applications worldwide. Products include integrated passport readers, Boarding Gate Readers (BGR) with NFC and passport, ID card & 2D barcode OEM readers for kiosks, and passport/card readers for integration with tablets and mobile PCs.
At FTE Global, Access IS will be unveiling a number of new product designs, which include a BGR series designed to read 2D barcodes from paper, smartphones, tablets, smartwatches and passports/ID cards.
» View the full FTE Global 2015 exhibition floor plan
» Register to attend FTE Global 2015