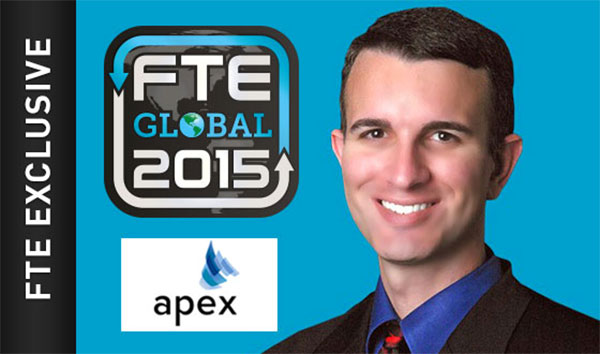 As a further signal of FTE's significance to the inflight sector, we are delighted to announce that new Airline Passenger Experience Association (APEX) CEO Joe Leader has selected Future Travel Experience Global 2015 as the forum where he will give his first industry address, and meet the hundreds of industry-leading figures in attendance. Leader will give a special presentation on the morning of Friday September 11th, following a keynote address by Facebook's Head of Travel. In keeping with FTE's end-to-end focus, Leader's presentation is entitled: "The future has already arrived: the airline experience of you".
The presentation will demonstrate how the airline passenger experience will centre on the individual far beyond the aircraft. Your near-future flight curation follows your preferences from your booking to your pricing, from your home to your ride, and from your airport walk to your inflight experience. Surprisingly, the technology for the flight of your dreams already exists today. Leader will illustrate how industry visionaries are working to integrate this technology so that your future travel experience lands much sooner than you ever thought possible.
FTE Global 2015 will take place at the Mandalay Bay Resort Las Vegas from 9th-11th September, and among the highlights will be keynote addresses from Google, Facebook, Virgin Galactic and IBM Watson, the launch of the Onboard 2025 Think Tank vision by Airbus, Norwegian Air Shuttle, Avianca, Panasonic Avionics and Honour Branding, and the Cabin Connectivity Unleashed session, chaired by Runway Girl Network's Mary Kirby, and featuring panellists from Gogo, Panasonic, Thales, ViaSat, Global Eagle Entertainment, Rockwell Collins and Inmarsat.
» View the full FTE Global 'Up in the Air' agenda