Future Travel Experience Asia EXPO 2015, which will take place in Singapore from 17-19 November 2015, is Asia's largest free to attend passenger experience expo and is set to play a crucial role in helping airlines and airports decide which solutions to invest in as part of their strategies to improve the customer experience, reduce costs, increase revenues and enhance operational efficiency both on the ground and in-flight. Ranging from self-service solutions and permanent electronic bag tags to the latest in-flight entertainment and connectivity products, the expo will cover the entire end-to-end passenger journey. Here's a preview of what you can expect from each of the exhibitors:
'Up in the Air' solutions:
Panasonic Avionics (Stand D2)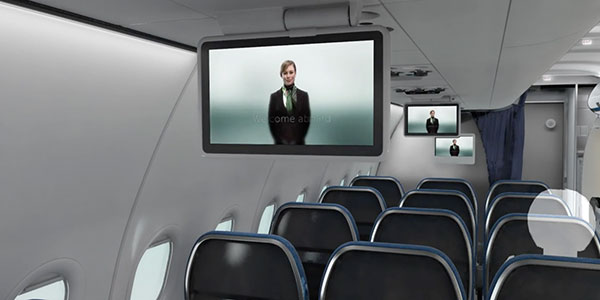 At FTE Asia EXPO 2015, Panasonic Avionics will showcase a wide array of its IFEC solutions, including the eXO innovative overhead IFE product, its eXConnect global in-flight broadband connectivity solution, the eXTV live television service that features sports and news, the IFEC-focused Companion App that allows airlines to curate a seamless travel experience integrated with their mobile strategy, and its latest generation eX3 IFE monitors.
Lumexis Corporation (Stand C2)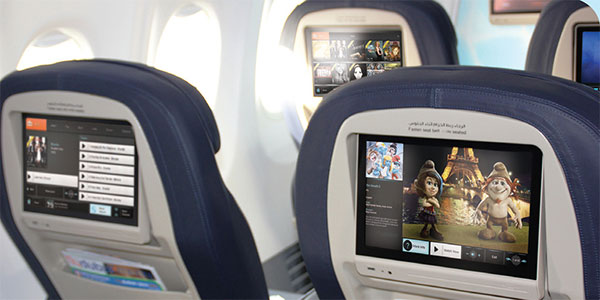 Lumexis Corporation's award winning FTTS® and iPAX™ IFEC systems will both be on show at FTE Asia EXPO 2015. Lumexis leverages the next generation hardware and software technology integrated into each of its systems to provide an exceptional passenger experience and a powerful advertising and ancillary revenue platform. Lumexis technology provides a truly top-level performance IFE system for your passengers with unmatched capability, exceptional customisation flexibility and greatest capacity with highest reliability.
Flightech Systems Pte Ltd (Stand D6)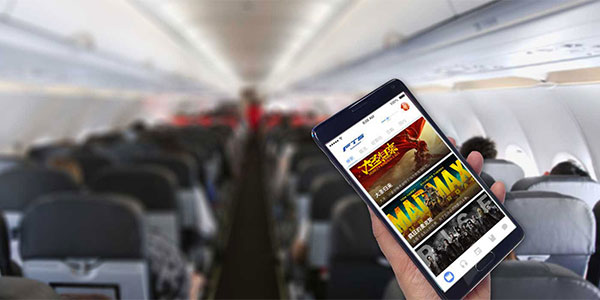 Flightech Systems Pte Ltd (FTS) will exhibit its latest Inflight WiFi streaming system – SAFI 3.0, comprising onboard hardware that supports the latest 802.11ac WiFi standard, as well as its full suite of exciting software platforms. FTS is a leading provider of full-turnkey wireless products and solutions for transport networking environment and infrastructure.
Global Eagle Entertainment (Stand D5)

Global Eagle Entertainment (GEE) is a worldwide provider of media content, connectivity systems and operational data solutions to the travel industry. The company values its partnerships and clients in Asia and Asia-Pacific and is showcasing its regional expertise and award-winning solutions at FTE Asia EXPO 2015.
Gogo (Stand D12)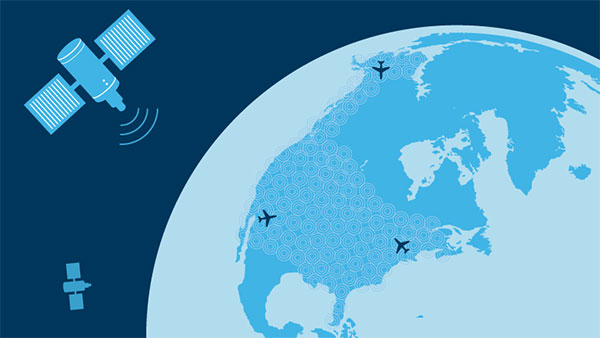 Visitors to the Gogo stand will be able to find out more about the global aero-communications service provider's portfolio of solutions, including in-flight Internet, entertainment, text messaging, voice, connected aircraft services and a host of other communications-related services to the commercial and business aviation markets. Gogo has partnerships with 11 major commercial airlines and is now installed on nearly 2,400 commercial aircraft. More than 6,800 business aircraft are also flying with its solutions, including the world's largest fractional ownership fleets. Gogo also is a factory option at every major business aircraft manufacturer.
SITA OnAir (Stand C14)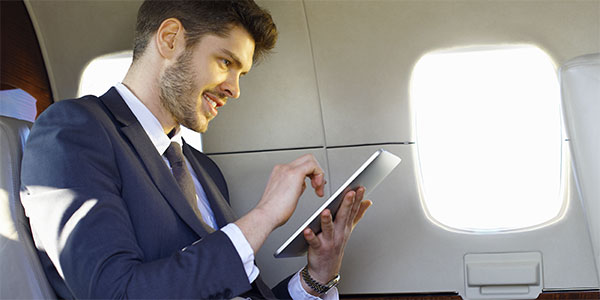 Experience smart technologies that play a key role in the travel journey of the ever more sophisticated and demanding connected traveller – on the ground, up in the air and in the aircraft. Visitors to the SITA and SITA OnAir stand can find out more about:
SITA OnAir's Aircraft 'Nose-to-Tail' solutions for a connected aircraft and personalised passenger experience onboard;
End-to-end passenger facilitation for an integrated, seamless self-service experience from check-in through security to boarding and border control;
AirportPulse Portal for real-time and historical data analytics to track passengers, staff and key asset movements, for proactive decision making;
Multimedia digital content and entertainment distribution that extends access right up to the point of departure.
Inmarsat (Stand C10)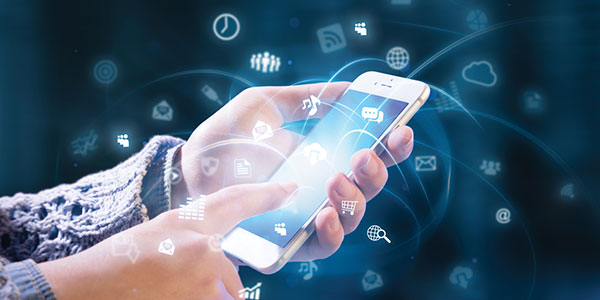 Inmarsat, a leading provider of mobile satellite communications to aviation, is bringing real broadband service to airlines. With the global GX network, passengers will have access to ground-like broadband that is always available and consistent. With 20 years' experience delivering trusted connectivity to the cockpit, Inmarsat is the ideal partner for airlines wanting to differentiate on the quality of their Internet service to their passengers – and from enhanced operational efficiencies and safety.

'On the Ground' solutions:
Access IS (Stand A10)

Access IS will be unveiling a number of new product designs, which include a boarding gate reader (BGR) series designed to read 2D barcodes from paper, smartphones, tablets, smartwatches and passports/ID cards. Access IS designs and supplies innovative data capture solutions for desktop and self-service airport applications worldwide. Products include: integrated passport-readers, boarding gate readers with NFC and passport, ID card and 2D barcode OEM readers for kiosks, and passport/card readers for integration with tablets and mobile PCs.
AviaVox (Stand C16)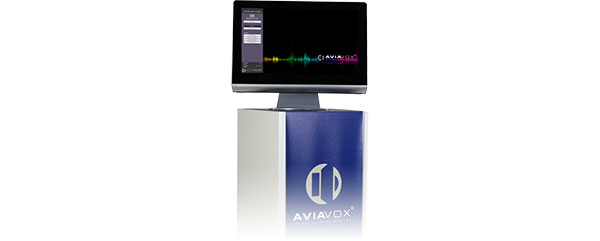 The core business of AviaVox is to develop Intelligent Automatic Announcement Systems for airlines and airports. As of 1995 the company has built a rich experience at small, medium and large sized airports. The company continuously increases the functionality of its systems based on best practice at airlines and airports. Because of AviaVox's specialism and because the company understands the operations at airlines and airports, some countries have even standardised on the AviaVox Systems as it significantly increases the customer experience.
Bagtag (Stand B27)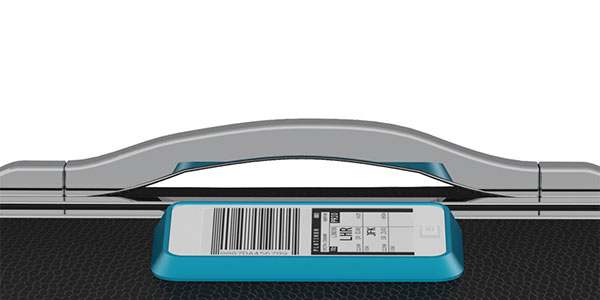 The Bagtag is a secure electronic bag tag solution that can help your passengers beat the queues. Airlines can now provide frequent travellers a full digital check-in experience. A fast and efficient passenger handling process brings more terminal capacity and lower operational costs. The Bagtag solution is convenient to use, end-to-end secure, fully supports interlining and has no impact on current infrastructure.
Bluvision (Stand A19)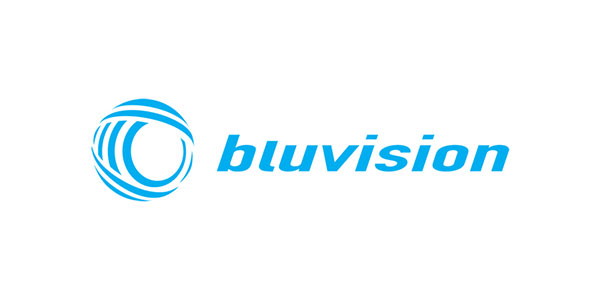 Bluvision is a complete Internet of Things (IoT) ecosystem provider. It is the market leader in hardware that has sophisticated authentication and encryption capabilities and supports multiple standards including Eddystone and iBeacon protocols. Bluvision has pioneered beacon to cloud connectivity without the need for a smartphone application through BluFis (its BLE to Wi-Fi connecting gateways). Finally, Bluzone – Bluvision's cloud solution – allows for remote worldwide beacon deployment, fleet, workflow and event management. The combination of the company's sensor beacons, BluFis and Bluzone solutions, make Bluvision your one stop platform for enterprise IoT requirements.
Boon Edam (Stand B6)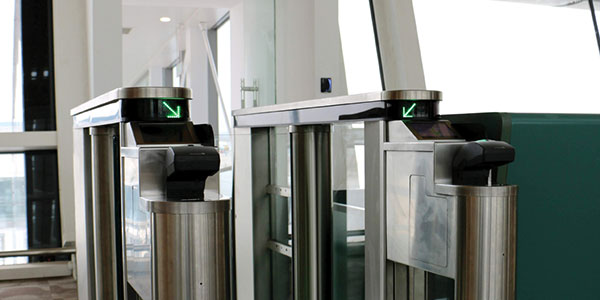 In late 2014 Boon Edam installed the first self-boarding gates in China at Xiamen International Airport. Xiamen is one of the busiest airports in China and a front-runner in the adoption of innovative and self-service technologies in the terminal. At FTE Asia EXPO Boon Edam will showcase the Airport Swinglane self-boarding gates installed there.
BT Global Services (Stand B10)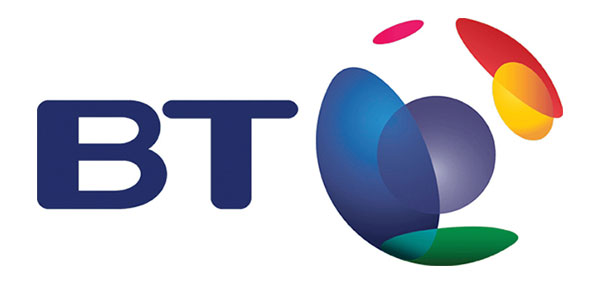 BT can help your traveller satisfaction to soar to new levels by helping you to meet the needs of the 24/7 digital consumer. Visitors to the BT Global Services stand can find out how they can help you to:
Deliver a great travel experience and foster loyalty through omni-channel contact centre solutions;
Realise the possibilities of the cloud: by leveraging the flexible, scalable and cost-effective cloud services that improve your speed-to-market while saving you money;
Work in harmony: bringing together unified communication and mobility solutions to improve information sharing and collaboration;
Rethink the risk: by securing your networked IT infrastructure.
CUSTOM (Stand C13)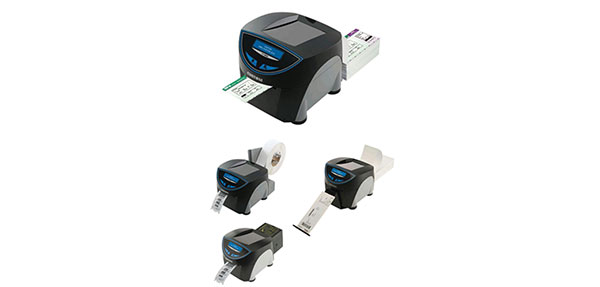 CUSTOM offers a wide range of ticketing printers for the air transportation industry, which includes printers for boarding passes, bag tags, RFID printers/encoders, and self-service and info kiosks. 
In addition to supplying the technology, the company's dedicated partners will assist in software integration, guaranteeing compatibility with all software platforms in use in the ticketing sector.
 CUSTOM can supply innovative process in scanning pre-printed barcodes on boarding pass, heavy-duty printer for bag tag and boarding pass, and very fast printing process. For example, the CUSTOM Triple Bin, which is used in desktop and self-service CUSTOM printers, allows customers to manage three different types of tickets.
Damarel Systems International Ltd (Stand A11)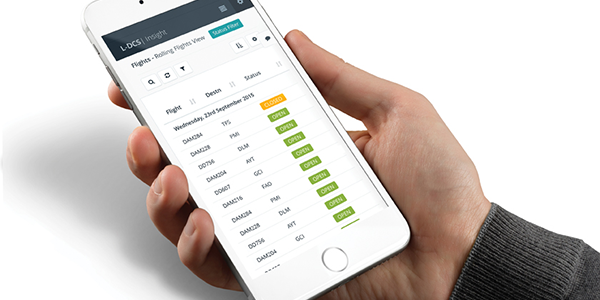 Visitors to FTE Asia EXPO will be able to talk to Damarel about the latest in passenger and ground handling software, including B-DCS, its back-up DCS solution. With increased dependence on community based Departure Control Systems, reliable passenger processing is a very hot topic right now for airports, airlines and ground handlers. Enjoy peace of mind knowing you have a reliable Business Continuity solution that will keep your passengers moving with no fuss and minimal training for your staff. Avoid the visible and hidden costs of a primary DCS failure. Penalties, delays, lost revenue and bad press soon add up, so make sure you keep running smoothly. Damarel's ever-popular low-cost L-DCS and LodeStone Weight & Balance will also be on show.
DESKO (Stand C15)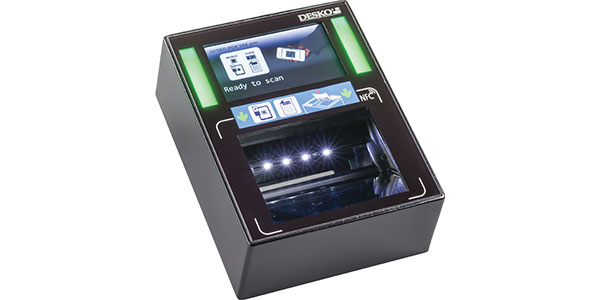 With more than 24 years of experience in the airline and airport sector, DESKO is an ideal partner within the fields of passport and boarding pass scanning, access control, security checks and passenger handling. DESKO will display a variety of its products, highlighting the renewed boarding gate reader – BGR 504 pro. With the largest barcode scanning area available and its multicolour LCD screen, the BGR 504 pro is setting new standards for the industry and is the perfect solution for a fast and effective boarding. Thanks to its flatbed design the device is ideal for any counter integration and no obstacle for smartphones and tablets.
DSG Bagdrop (Stand C8)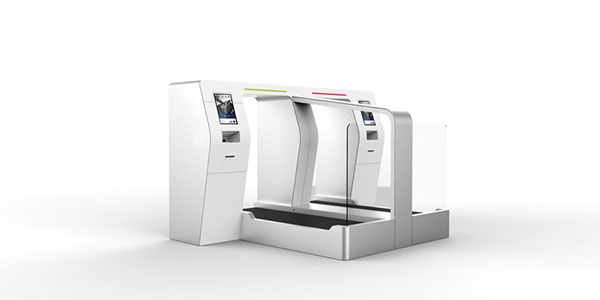 At FTE Asia EXPO, DSG Systems will present its new self-service baggage drop unit to be installed at Toronto Pearson International Airport, Canada. DSG will also introduce the new Tag-O-Mat kiosk for quick bag tagging. Self-service bagdrop is the end of stressed passengers queuing to check their bags. DSG Systems is a global market leader in self-service bagdrop solutions, providing passengers with a better check-in experience at more than 300 installations.

eezeetags b.v. (Stand A18)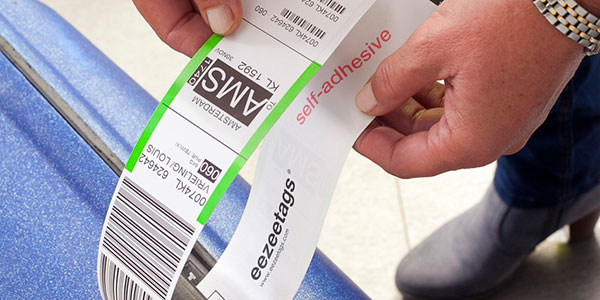 With ever-growing passenger numbers, airports are adopting technology to help them process this growth. That is why self-service bag drop will be adopted by 80% of all airlines and airports over the coming years. eezeetags are bag tags specially designed for self-service bag drop operations. eezeetags have a magic adhesive that does not stick to bags, clothes, children or floors.
 eezeetags need no pulling away from any backing paper, so it creates no waste at the point of tagging.
 eezeetags can't be tagged in the wrong way.
They will definitely put a smile on the face of the passengers, who love that they are no longer standing in line. 
All of these benefits come from eezeetags, which cost just a few cents.
Embross (Stand C26)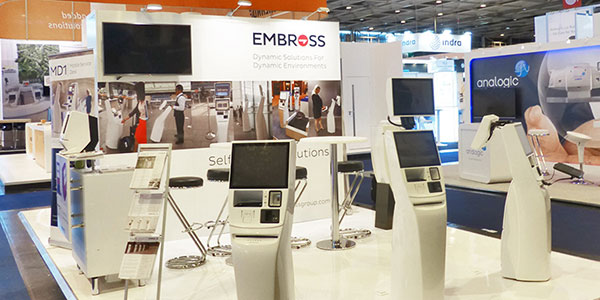 At FTE Asia EXPO 2015, Embross will be showcasing its latest generation of self-service kiosks while unveiling its latest bag drop and automated passport control deployments. Did you know more than 140 airlines and 150 airports deliver their self-service check-in on Embross kiosks? 
From flagship kiosks and mobile kiosk solutions through to automated bag drop and common use technologies, Embross continues to help airlines and airports deliver efficient and highly effective passenger self-service experiences.
Gunnebo (Stand C1)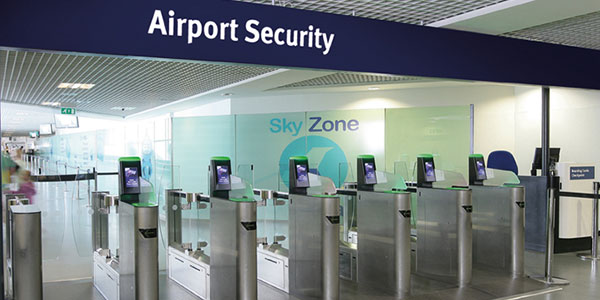 At FTE Asia EXPO, Gunnebo will be exhibiting its automated boarding solutions as well as a Dashboard showing pre-recorded data of boarding gate usage, and 3D Configurator showing customisation possibilities. Gunnebo, a global provider of security products, equips airports with Passenger Flow Management Solutions that meet the challenges faced by airports, including reducing passenger queuing time by managing queues and processing passengers faster through the airport to airside stress-free. Gunnebo's airport solutions include pre-security, boarding, immigration and anti-return, providing automated passenger detection systems with sophisticated identification tools including 2D barcode and biometric scanners.
IATA (Stand E4)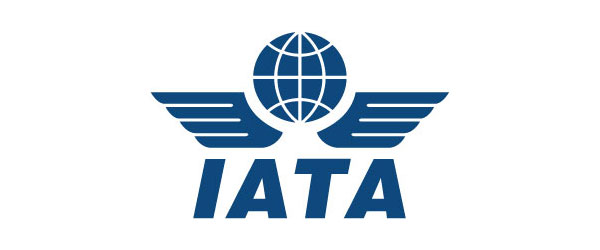 The International Air Transport Association (IATA) is the global trade association for the airline industry. Its 260 member airlines comprise 83% of total air traffic. IATA's mission is to represent, lead and serve the airline industry.
ICM Airport Technics (Stand A1)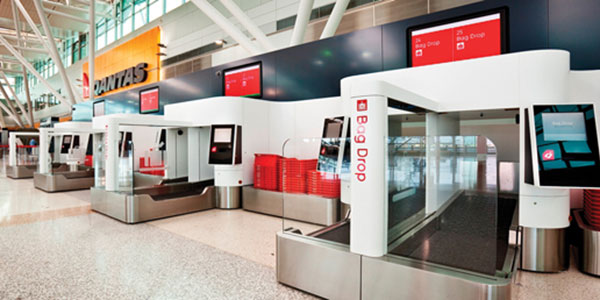 ICM Airport Technics' Auto Bag Drops are the perfect integration of design, technology and process. With more than 28 million bags processed worldwide, ICM is an established global leader in providing airports with automated self-service bag drop systems. ICM is a frontrunner in applying the latest technologies to the bag drop process, with a host of innovations that swiftly deliver an exceptional customer experience. With a product range from simple retrofit solutions to multi-functional hybrids, ICM's expertise and capability provide self-service bag drops with outstanding performance and passenger satisfaction.

IER (Stand B7)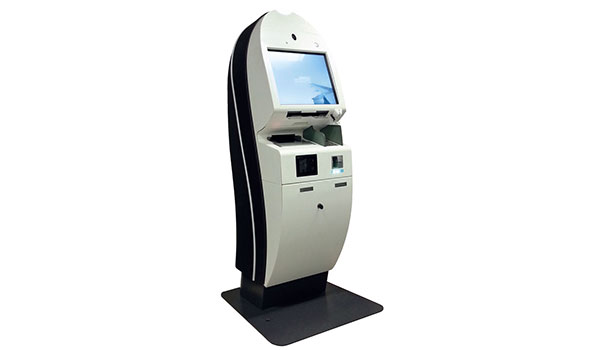 IER Pte Ltd offers a complete range of solutions to fully automate passenger processing from check-in to boarding while enhancing the passenger experience. Two of IER's solutions will be on display at FTE Asia EXPO, including the high availability multi-service kiosk IER 919, a versatile and evolutionary platform equipped with bag tag printers, passport reader, and an NFC payment module that can process a maximum number of passengers within a minimum footprint and generate new revenues. Also on display will be the Automated Border Control Gate, which combines the latest technologies of electronic gate hardware and border control software to transform your immigration process.
Kaba Gallenschütz GmbH (Stand C4)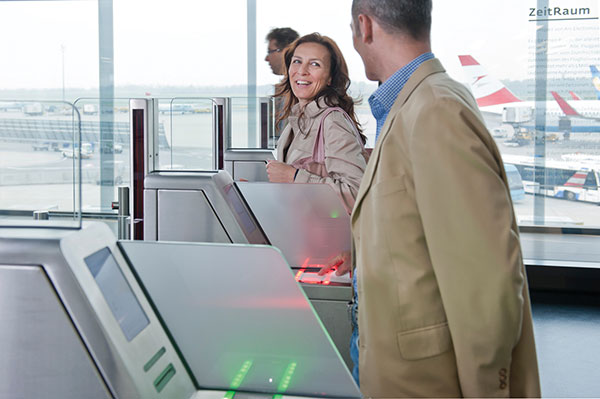 Kaba will present the state-of-the-art solution Argus HSB-M03 for self-boarding and automated boarding pass control at FTE Asia EXPO. In connection with an enrolment kiosk it demonstrates the automated end-to-end passenger process. The Kaba solution is equipped with a face recognition system, a barcode scanner for validity check of the boarding pass and a device for receipt issue. Via kiosk registration and biometric validation at the gate the passenger may board most conveniently while the identity is perfectly verified. Kaba is a leading developer, manufacturer and distributor of access security products and has long-standing experience in airport access security, namely passenger self-service and staff access.
Kifly Connect Kft. (Stand C17)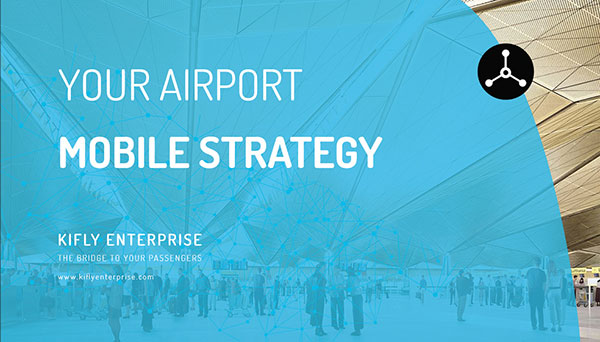 Kifly Enterprise will debut the world's first global platform and software solution for airports and airline companies. The company will provide a global app, Customer Relationship Management, and Business Intelligence system in one technology.The Kifly airport mobile and business framework aims to replace current costly business technologies with a simple, global, traveller-based service system, unifying the diverse functionalities of current travel apps and content from businesses around the world into a single, seamless travel experience and easily accessible technology.
Magnetic Autocontrol (Stand B9)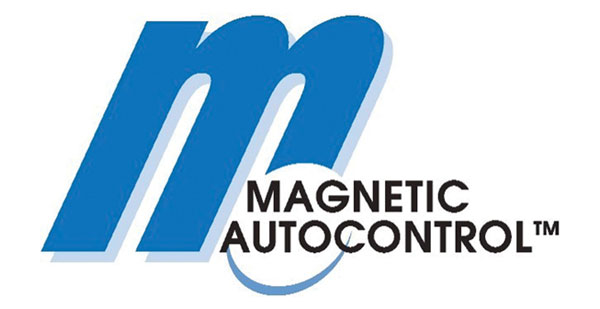 Magnetic Autocontrol is a worldwide leading manufacturer of barriers, security gates, turnstiles, parking systems and other related pedestrian access control technologies. The company offers both standard and custom user-specific solutions. The philosophy of Magnetic Autocontrol is "Security with Technology". Its innovation capacity sets quality standards worldwide and its solutions are based on the latest technology research and development. Magnetic Autocontrol is focused on the needs of both its customers and today's marketplace. For Magnetic Autocontrol, the customer always occupies centre stage. Its expertise in the development of high quality state-of-the-art products makes it a prime and highly capable business partner worldwide. Due to its comprehensive product range, Magnetic Autocontrol is able to offer the right solution for any application.
Materna (Stand C12)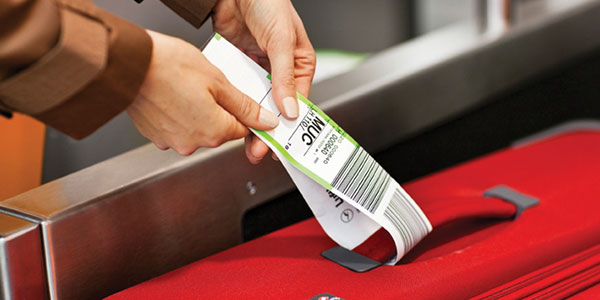 Visitors to FTE Asia EXPO can learn more about Materna's one-stop shop portfolio for airlines and airports, focusing on self-service check-in and bag drop. In Singapore, Materna is launching its brand new self-bag drop kiosk MERKUR internationally. This retrofit kiosk will extend Materna's range of self-bag drop solutions and offers alternatives to all airports and airlines planning to install self-bag drop with high-class technology fulfilling all safety requirements. Customers benefit from Materna's different hardware solutions. Together with its hardware partners they offer various models depending on infrastructure, space and design.

MEXIA Interactive (Stand C22)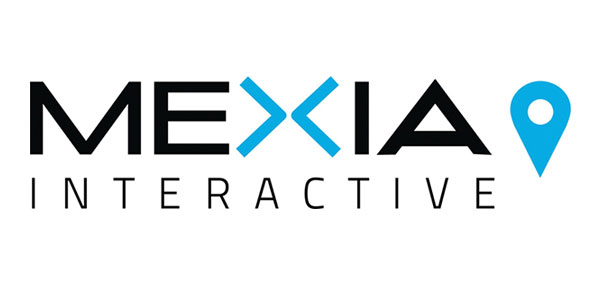 MEXIA Interactive is a global leader in curb-to-gate passenger monitoring. Its platform enables airports to understand, engage and connect with their passengers in unprecedented ways. MEXIA Interactive is showcasing its newly updated SMRT Sensor, featuring Adaptive Video Analytics (AVA), which provides real-time queue management in any environment. The team will be on hand to demonstrate the SMRT Sensor Platform and discuss how airports around the globe are experiencing the benefits for operations and commercial managers, and how MEXIA can help increase non-aviation revenues and find insights leading to efficiency and improved passenger experience.
NCR (Stand D19)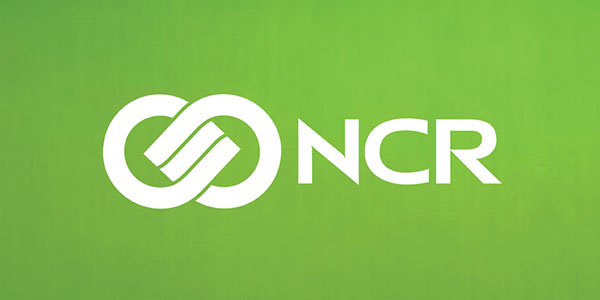 You have an opportunity to change the way your customers think about travel. Why not make it more enjoyable and convenient for them, while making your business run more efficiently and profitably? From self-service check-in to interactive wayfinding and mobile boarding passes, NCR can help.
Pinger (Stand A7)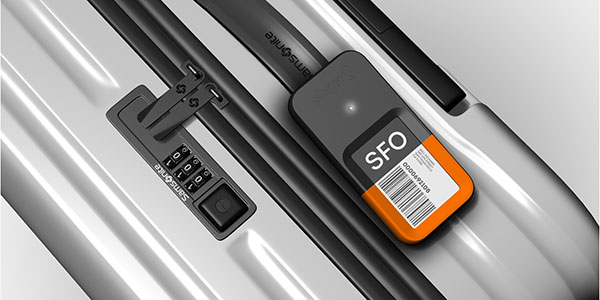 Pinger will be exhibting the first electronic bag tag that provides end-to-end visibility. No matter where a bag is. With a patented electronic bag tag that uses a variety of means to determine and report its position, and a network of industry-integrated servers to provide real-time updates, Pinger ensures unprecedented transparency throughout the baggage handling process at every airport in the world.
Locate baggage in seconds, not hours. 
Pinger is the first and only platform that not only provides end-to-end visibility, but pushes the intelligence of the network to the edge, transforming every bag into a self-managing module.
 Discover how Pinger can help transform the way you manage bags.
PrehKeyTec (Stand A20)

PrehKeyTec is a leading manufacturer of advanced data input devices on the global market. Its product range, which will be on show in Singapore, comprises modular standard keyboards and scanners primarily characterised by their high degree of flexibility and extreme reliability, making them the ideal option for professional applications.
RIMOWA Electronic Tag (Stand D14)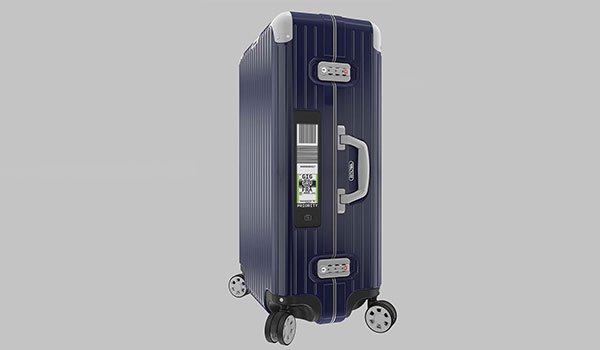 Visitors to FTE Asia EXPO will be able to take a close-up look at the RIMOWA Electronic Tag, the first digital and fully integrated mobility solution for luggage that enables passengers to simply check in their luggage from home or while on the road. It consists of a RIMOWA suitcase, an airline app and a data module with an E Ink Mobius (TM) display, which is built directly into the luggage. The company says this pioneering concept is likely to become the standard for next-generation smart luggage mobility in aviation.

Rockwell Collins (Stand B2)

Airports, airlines and ground handlers around the globe rely on Rockwell Collins' ARINC integrated airport and commercial aviation solutions. The company's products, systems and services are used to meet the challenges of growth in the number of air travellers and security measures. Its efficient and cost-effective shared systems feature biometric identity management for use at check-in, security access points and boarding gates including common use check-in on tablet devices. Combining its in-depth knowledge of airline IT systems and strong communications network expertise, Rockwell Collins creates integrated solutions for the aviation industry with a wide variety of customer profiles.
Touchpoint (Stand C18)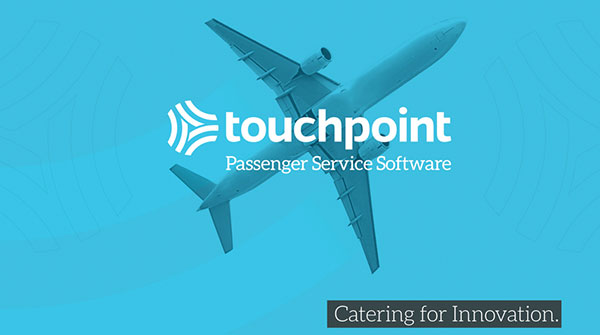 At FTE Asia EXPO 2015, Touchpoint will present the next generation Galley Planning system. A range of new features will provide improved efficiency and accuracy. Every week Touchpoint issues 1.4 million catering instructions to airports and suppliers across Asia Pacific. Continuing its long-standing commitment to Asia Pacific, Touchpoint is also a proud sponsor of FTE Asia EXPO 2015. Touchpoint is an invaluable tool for airlines seeking to improve customer experience, operational efficiency and diversity of suppliers.
Type22 (Stand B26)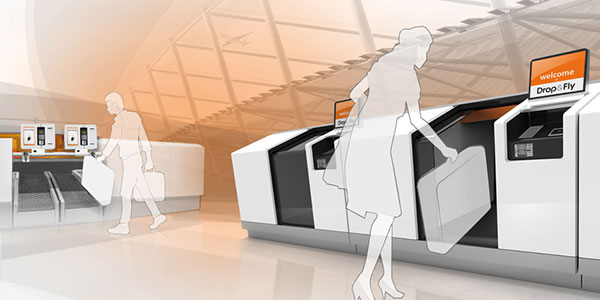 As a visitor to FTE Asia EXPO, you are interested in trends and innovations to improve the quality of your airport or airline. Type22 specialises in Self Bag Drop, one of the fastest growing trends in our industry. The well known Retro-fit Scan&Fly and the New-fit Drop&Fly are installed at more than 15 airports worldwide, and connected to over 40 airlines. You can learn more about how Type22 can contribute to your goals and hear more about the company's full range of Self Bag Drop solutions.
Vancouver Airport Authority (Stand A26)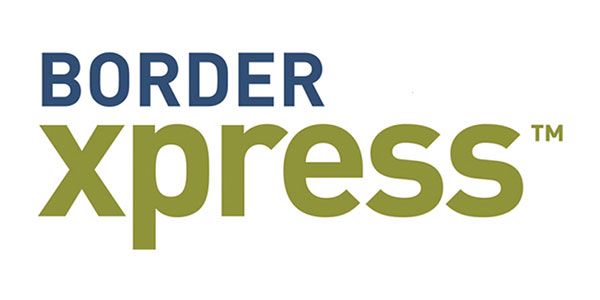 BORDERXPRESS™ is the world's first self-service border control solution that accepts all machine readable travel documents and doesn't require pre-registration or fees. Vancouver Airport Authority is the largest provider of non-registered self-service border solutions with more than 680 kiosks operating in major international airports in Canada, the United States and the Caribbean. BORDERXPRESS™ uses self-service kiosks to expedite the border clearance process, resulting in shorter waits for travellers, fewer missed connections and cost and space savings for airports. BORDERXPRESS™ can be configured to meet the immigration needs of virtually any government in the world.
Vanguard ID Systems (Stand E29)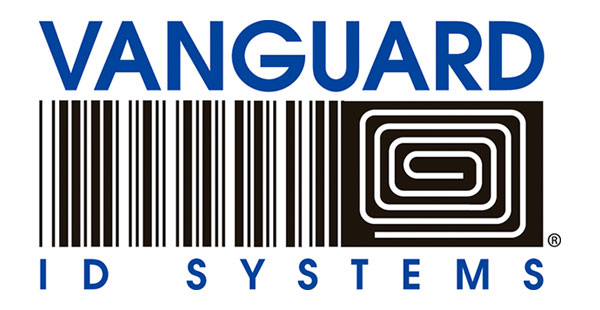 Vanguard ID Systems is a premiere manufacturer of custom-made RFID cards, tags, labels and bands using either HF or UHF technologies. All of its products are custom made and individually tested to ensure the highest quality. Vanguard ID Systems' High Frequency (HF) products operate at a frequency of 13.56 MHz with ISO/IEC 15693 or 14443A standards. Its Ultra High Frequency (UHF) operates in a Global frequency range of 860-960 MHz with an ISO/IEC 18000-6C and EPCglobal Class 1 Gen 2 protocol. These products are available in a variety of shapes and sizes, and can be combined with either a magnetic stripe or bar code.
Vision-Box (Stand A21)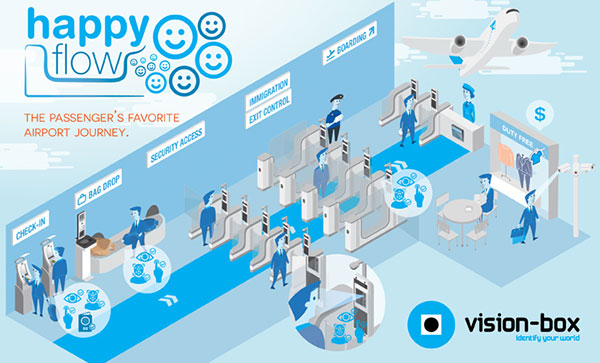 Vision-Box is a leading provider of Automated Border Control and Electronic Identity solutions using ICAO-compliant standards. Since the deployment of the first worldwide eGate to use biometric facial recognition, Vision-Box has been blazing a path of success, offering advanced biometric-based solutions in Border Control, Identity Management and Surveillance to governments, border control authorities, airports or all organisations needing to improve their security processes. Vision-Box operates over 1,000 passenger experience solutions in more than 50 international airports, and over 3,000 electronic identity solutions all over the world.