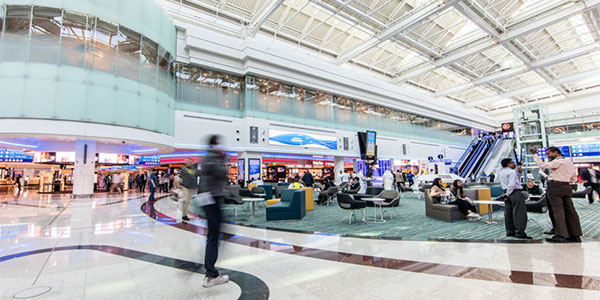 Dubai International Airport's Concourse D has moved a step closer to opening with the successful completion of the first operational readiness trial, in which 2,000 volunteers experienced the new facility.
The AED3.3 billion (€800m; $900m) facility is expected to open later in 2016 and the latest trial of staff, systems and processes follows months of comprehensive tests involving staff and stakeholders.
The opening of Terminal 1's Concourse D will increase Dubai International Airport's capacity to 90 million annual passengers. The airport handled 78 million passengers in 2015.
Concourse D is linked to Terminal 1 by an elevated rail system, which can transfer passengers between the two facilities in just two minutes. While the concourse – which features 32 gates, nine lounges and seating for 8,000 passengers – has been developed, Terminal 1 has also been the subject of a refurbishment project, boosting the airport's check-in capacity by increasing the number of check-in counters and kiosks by 15%, and arrivals immigration counters by 30%.
Paul Griffiths, CEO of Dubai Airports, said: "The final element of our $7.8 billion Strategic Plan 2020, Concourse D is a timely welcome addition to Dubai International. It's a facility designed around the needs and comfort of customers, who will surely notice and appreciate the short walking distances to boarding gates, and the accessible layout of a wide variety of world class food and retailing offerings."