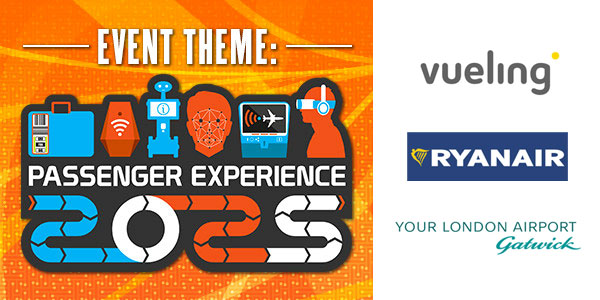 The 'On the Ground' conference at Future Travel Experience Europe 2016, which will take place in Amsterdam from 25-26 April, will include a Digital Personalisation Symposium and we are excited to confirm that senior figures from Vueling, Ryanair and Gatwick Airport are confirmed to address delegates in this unique session.
In keeping with the event's "Passenger Experience 2025" theme, this forward-thinking session will explore how airlines, airports and other air transport industry stakeholders can leverage digital developments to improve and personalise the customer experience.
Marion Bauer, Vueling's E&M Commerce Director, will chair the session and will deliver a scene-setting presentation entitled: "Putting digital at the heart of business efforts to empower the passenger and enhance business performance". Following this, Abhilash Chacko, Head of IT Commercial, Gatwick Airport, will share with delegates how Gatwick has taken a lead on sharing data and working more closely with its airline partners to help improve and personalise the travel experience. He will outline lessons learned from collaborative projects, including a focus on how the airport worked closely with easyJet during the development of the app-based Mobile Host.
Also confirmed to speak in this session is John Hurley, Ryanair's Chief Technology Officer and Head of Ryanair Labs, who will deliver a presentation entitled: "The future of travel is personalised, but how will Ryanair get there and how central is Ryanair Labs to achieving this vision?" Following the three presentations, the panellists and audience will take part in an in-depth Q&A discussion covering digital advancements, big data, personalisation, data sharing and the integration of mobile and wearable technologies.
In addition to the 'On the Ground' conference stream, FTE Europe 2016 will play host to the 'Up in the Air' conference, the FTE Co-Creation Forum Europe, an inspiring exhibition and a unique social programme based around the world-famous King's Day celebrations.
>> View the full FTE Europe 'On the Ground' conference agenda