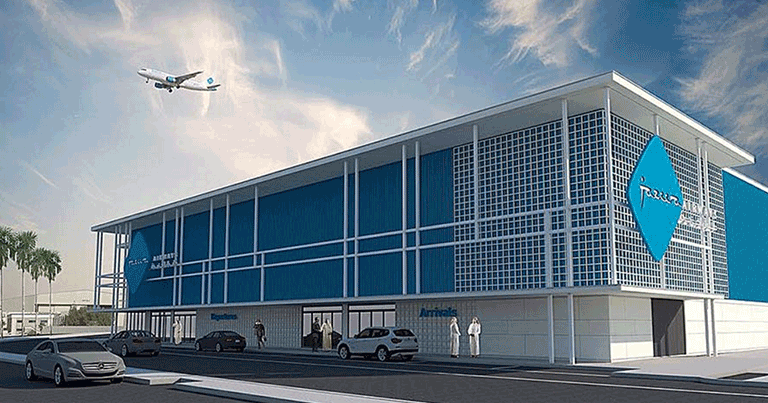 Kuwaiti low-cost carrier Jazeera Airways has announced that it has received approval from the Kuwait Council of Ministers to build a new terminal at Kuwait International Airport.
The carrier has been seeking approval for the new facility to help ease congestion at the country's primary airport, which is currently operating over capacity.
In a statement, Jazeera Airways said it had "received a letter from Kuwait's Directorate General for Civil Aviation notifying the airline of the Cabinet's approval for designating land for construction and operation of a dedicated passenger terminal and car park buildings".
The estimated value of the project is KD14 million ($46m) and the total construction timeframe is 15 months.
The new terminal forms part of the airline's 'Next Big Thing' programme, which includes the opening of a new premium lounge at Kuwait International Airport and the development of a remote bag drop facility.