More than 600 air transport and travel industry leaders from 35 countries gathered in Las Vegas at Future Travel Experience Global 2016 to play a vital role in defining the future of the end-to-end air travel experience. During the event, the most pioneering airlines, airports, technology companies, government agencies and travel industry vendors shared their passenger experience plans and visions, and launched their latest products and services.
The three-day show included nine inspiring keynote addresses, 'On the Ground' and 'Up in the Air' conference streams, the first 'FTE Terminal Design & Delivery Summit', the biggest FTE exhibition to date, the FTE Co-creation Forum, an exciting social and networking agenda, and the 6th Future Travel Experience Awards ceremony. Here we round up some of the key event highlights, announcements, launches and discussion points from the 11th FTE Global show, which was once again hosted by McCarran International Airport.
Inspirational opening keynotes from JetBlue Technology Ventures and Uber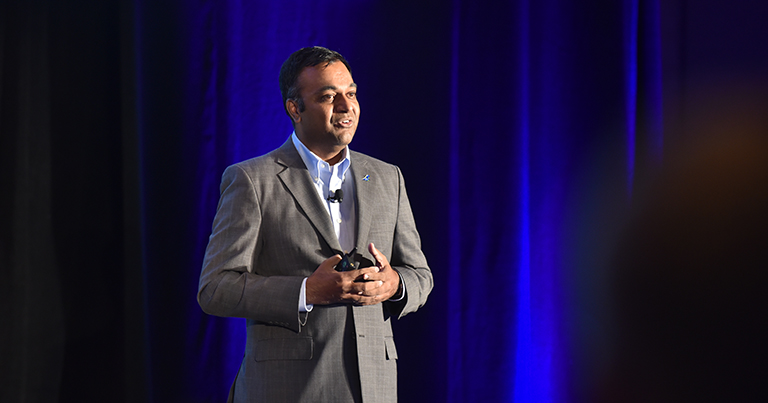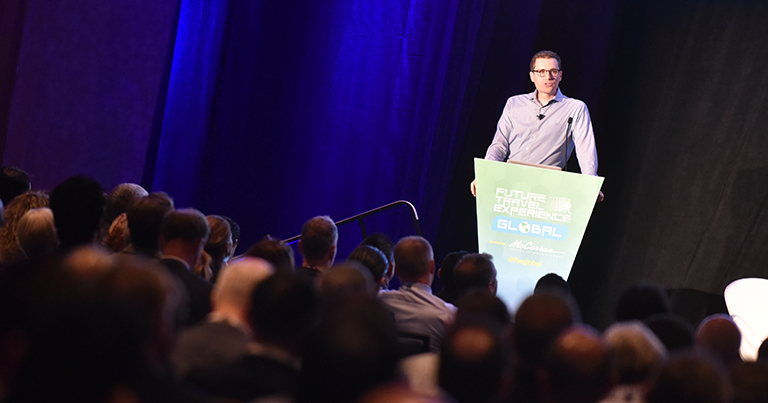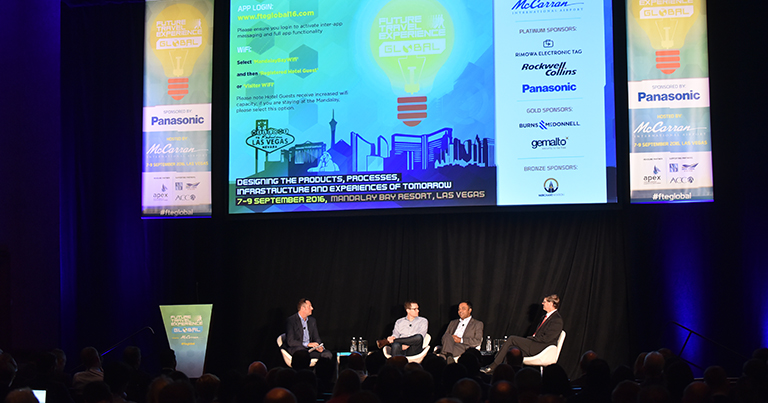 All attendees came together at multiple times during the show for stimulating keynote addresses. During the opening session, Eash Sundaram, EVP Innovation & CIO, JetBlue Airways and Chair of JetBlue Technology Ventures, offered unique insight into how the low-cost carrier plans to continue to redefine the air travel experience, and how its venture capital subsidiary will play a crucial role in this. "We're thinking about the next chapter of JetBlue," he said. "You have to think five to 10 years out…if you don't do that, you'll lose the game." Data, artificial intelligence, the Internet of Things and virtual reality technology are all high on the agenda now, he explained, but the nature of the "constantly evolving start-up scene" means airlines must pay close attention to emerging start-ups and technologies.
Following Sundaram's inspiring opening address, delegates heard from Russell Dicker, Head of Airport Experiences at Uber Technologies. Despite the huge international success of Uber since its launch just seven years ago, Dicker explained that the company is far from obsessed with an overarching master plan. "People assume we have some master plan…Honestly, we're in the middle of learning and experimenting with things all the time," he said, and added that airlines and airports should not be afraid of innovating.
Dicker also explained that companies should be open to exploring partnerships with one another. Working together with the air transport industry, he said Uber can play an important role in reducing congestion around airports. In addition, UberRUSH could be extended to include passenger luggage, which could prove to be especially useful in the case of delayed baggage.
WayBlazer, Hilton and Zappos talk AI, collaboration and differentiation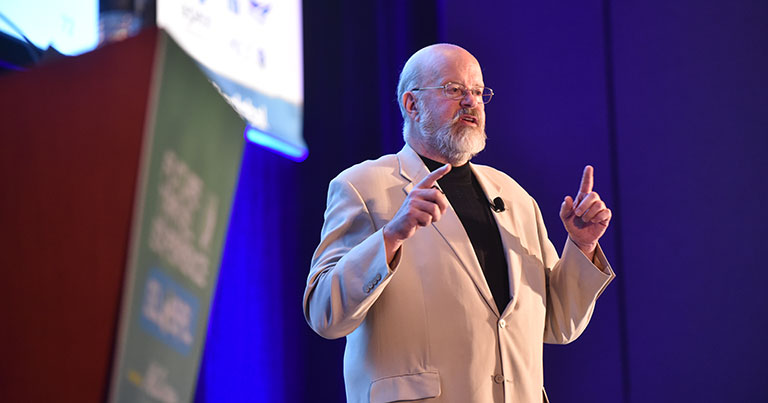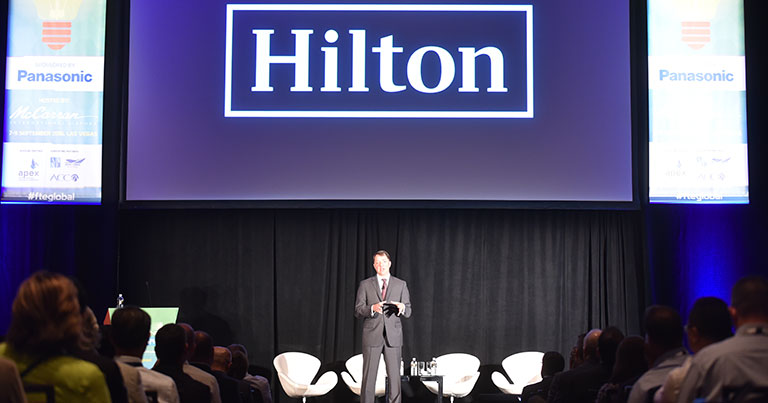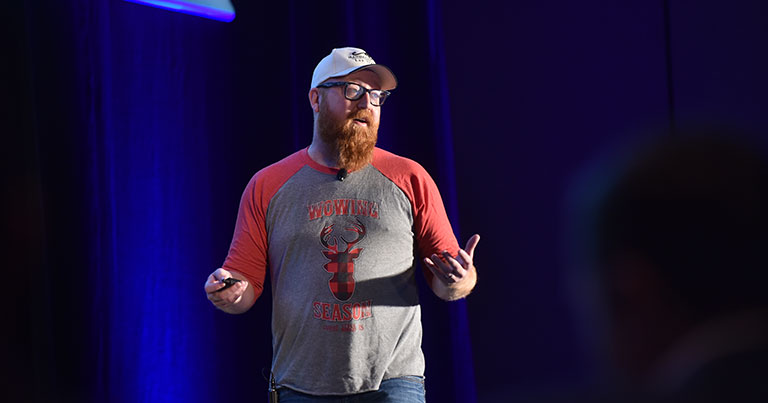 The strongest ever FTE Global keynote line-up also included presentations from WayBlazer, Hilton Worldwide and Zappos.com. Zappos' 'Fungineer', Tyler Williams, explained that the online retailer sees itself as a "service company", which enables it to build meaningful and memorable relationships with its customers. In a joint keynote, watched from the audience by Zappos CEO Tony Hsieh, Williams and his colleague, Maggie Hsu, outlined the benefits of holacracy and self-organisation, which have enabled Zappos to empower employees by moving away from traditional company structures. The organisation has already tested the waters in the air transport industry, with baggage reclaim games among its inventive approaches to improving the travel experience, and it is now searching for airline/airport partners who are willing to think differently to improve customer experiences.
Terry Jones, Chairman of WayBlazer, offered a fascinating insight into the benefits of artificial intelligence and machine learning, and laid bare the opportunities new technologies present to airports, airlines and their partners in terms of the ability to personalise customer interactions. Meanwhile, the power of partnerships was at the heart of the address delivered by Jonathan Wilson, VP of Product Innovation & Brand Services, Hilton Worldwide, who shared how a willingness to explore unique team-ups has enabled Hilton to enhance its guest experience.
Biggest FTE Global exhibition yet – self-service, bag drop, e-tags, single tokens, cabin lighting, passenger tracking and more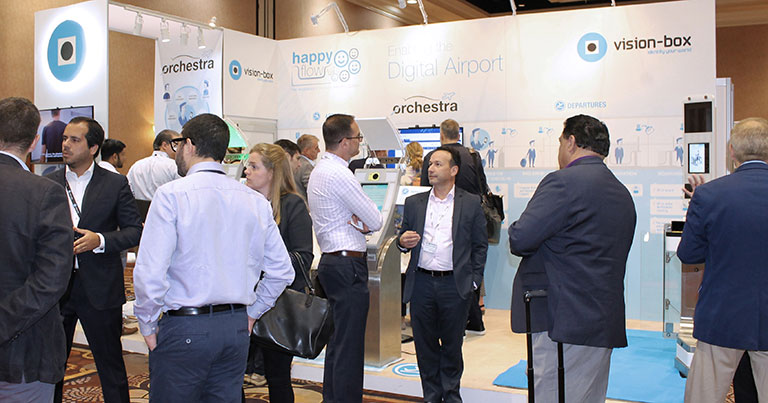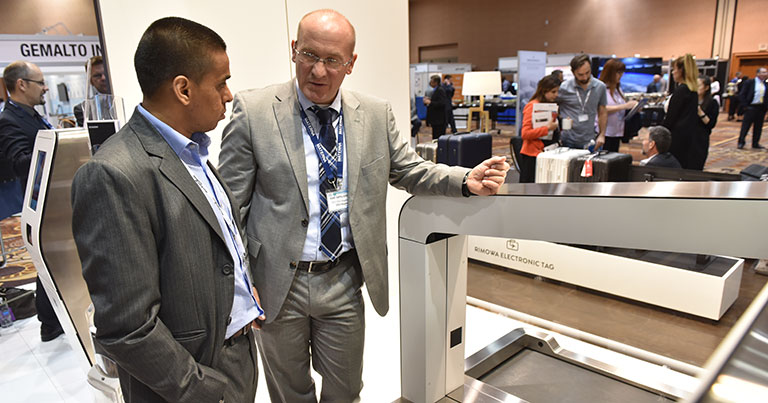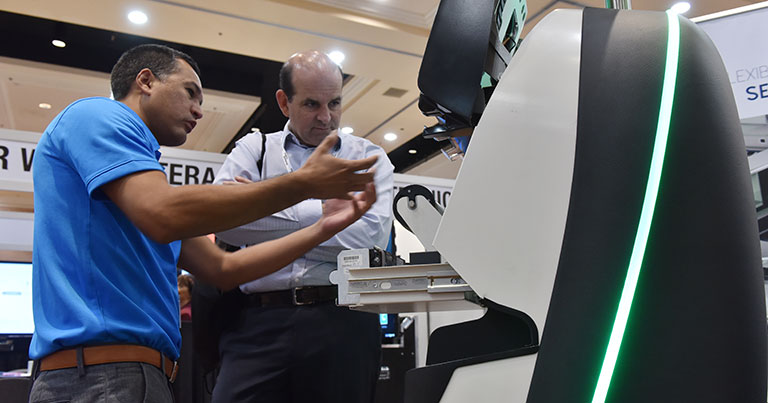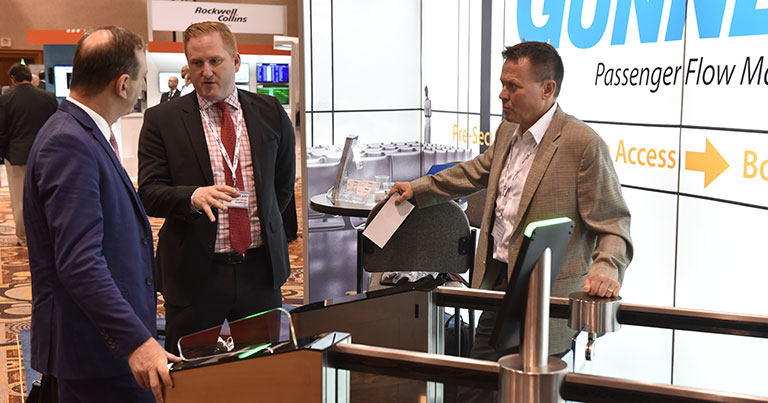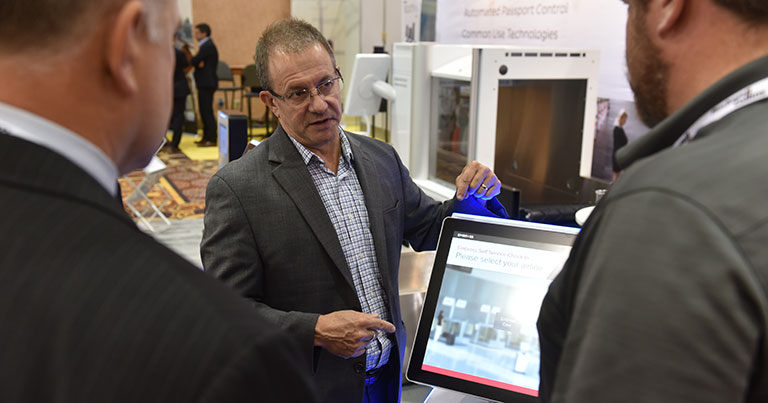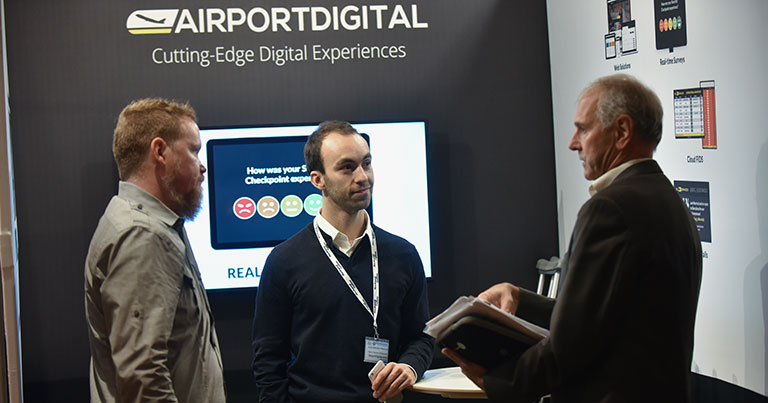 The busiest FTE Global exhibition to date played host to the latest solutions and services from 50 of the industry's most pioneering vendors. Attendees got to see demos of a variety of products, ranging from self-service bag drops and e-tags, to single passenger token travel and unique aircraft lighting solutions. Vision-Box was presented with the award for 'Best Exhibition Stand' thanks to its live demos of the self-service, biometric-enabled Happy Flow solution and the new Orchestra platform.
Exclusive announcements at FTE Global 2016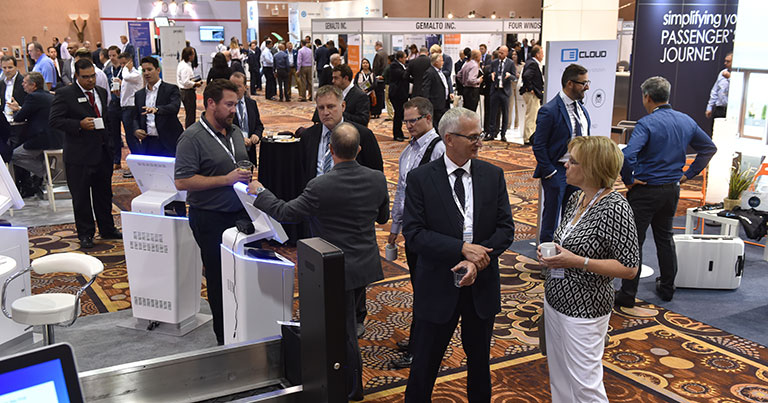 A number of exhibitors also made announcements at the event. LocusLabs and American Airlines revealed that the Apple CoreLocation service indoors is now available within the American Airlines iOS app at McCarran International Airport. American uses Apple CoreLocation to provide its customers with their current location, or 'Blue Dot', within its terminal maps on the American iOS mobile app. The carrier has partnered with McCarran/Clark County Department of Aviation and FTE Global exhibitor LocusLabs to offer indoor maps and point-of-interest details at LAS. LocusLabs also announced the launch of the LocusMaps Venue Management System.
ICM Airport Technics announced that it has signed a contract with Changi Airport Group to supply and maintain Hybrid Auto Bag-Drop (ABD) units. The units can be used either as self-service bag-drop machines or conventional check-in counters, and they will be installed progressively at Changi Airport.
IER introduced a new modular self bag drop solution, which has been developed in partnership with Engie and Evans Airport Solutions. The new solution combines the latest self-service hardware and software, baggage systems integration and customised architectural integration to further enhance the passenger experience, to fit into any existing or future terminal design.
Vision-Box presented 'Orchestra', its new comprehensive common-use based suite for airports, airlines and border authorities. Orchestra aggregates valuable actionable intelligence tools for improved decision making and its launch follows the successful introduction of the 'Happy Flow' passenger processing solution.
FTE Airline Lab and Start-up Symposium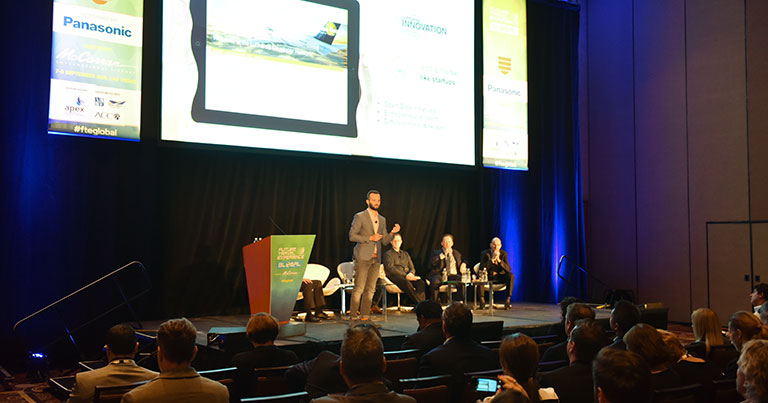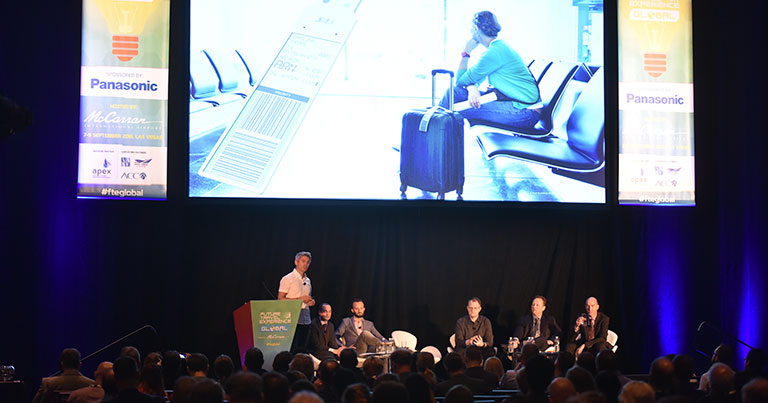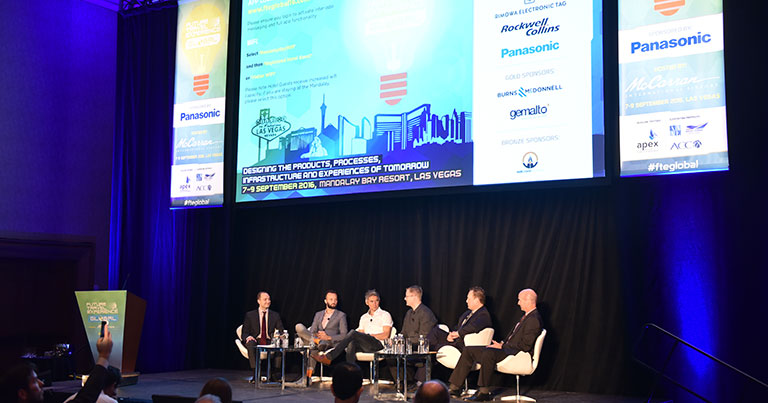 Innovation lab leaders from Lufthansa Innovation Hub, SAS, WOW lab, Korean Air and SITA Lab came together during the joint conference day for the first 'FTE Innovation Lab and Start-up Symposium', where they offered insight into the latest technology-focused projects they are working on, and what they have planned for the future.
Ranging from trials of embedded NFC chips and the development of mobile passports, to artificial intelligence-powered chat bots, the panel explored in detail the role that new and emerging technologies will play in the travel process in coming years.
LAWA and Microsoft talk passenger experience of the future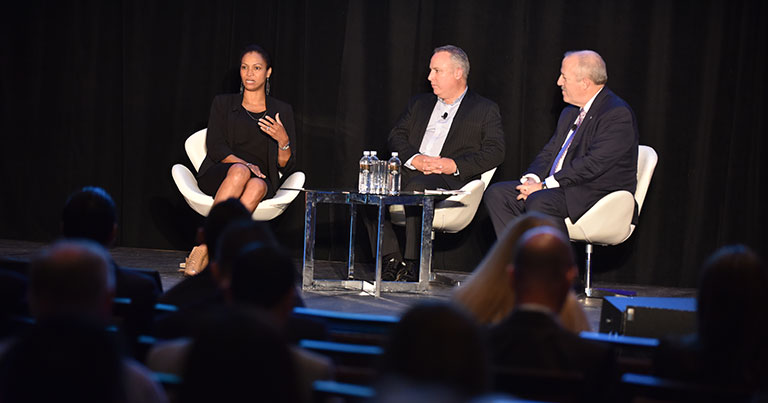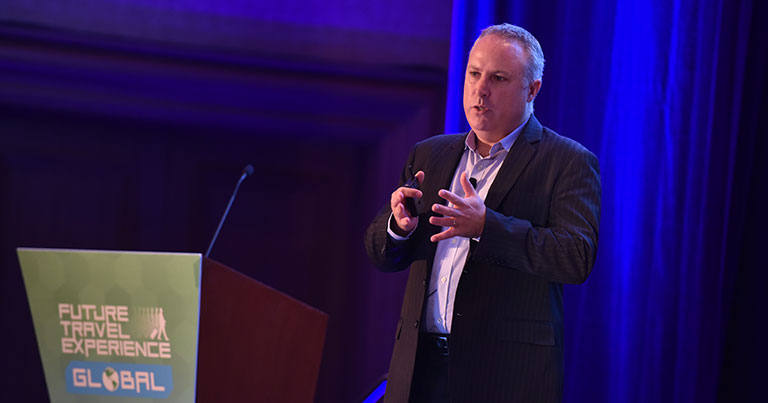 At the start of day 2, the 'On the Ground' and 'Terminal Design & Delivery' conferences kicked off with a joint keynote session, featuring Deborah Flint, Executive Director, Los Angeles World Airports (LAWA), and Greg Jones, Managing Director – Worldwide Hospitality & Travel, Microsoft. The keynote session was chaired by Roddy Boggus, Vice Chair of the Airport Consultants Council Board of Directors.
Flint outlined how technology, collaboration and design will transform the LAX experience as part of the ongoing, wide-reaching $14 billion capital development programme. Microsoft's Jones presented attendees with a close-up look at how new technologies, including cognitive services and HoloLens, have the power to bring about benefits for passengers, airports and airlines alike. He also shared the findings of a unique passenger research project, which was recently undertaken by Microsoft.
'On the Ground' conference – airport futures, tech vs human touch and Heathrow's Data Sharing Charter




Technology vs human touch, improving the travel experience for passengers with additional needs, airport futures, and data sharing were all on the agenda in the 'On the Ground' conference stream, where senior figures from the likes of Heathrow Airport, ACI World, ANA, Lufthansa, oneworld, McCarran, United, Air NZ, Qatar Airways, Google, Brussels Airlines, Gatwick Airport, JetBlue and Virgin Atlantic presented and participated in panel discussions.
In the 'Data Sharing Symposium' Chris Annetts, Heathrow Airport's Retail & Service Proposition Director, exclusively shared the airport's 'Data Sharing Charter' and his experiences of rolling out the initiative with the airport's airline partners. The unique data sharing project presents myriad opportunities for all involved, ranging from efficiency benefits and day of travel wayfinding services, to pre-flight, personalised services for passengers.
Boeing and United lead in-flight inspiration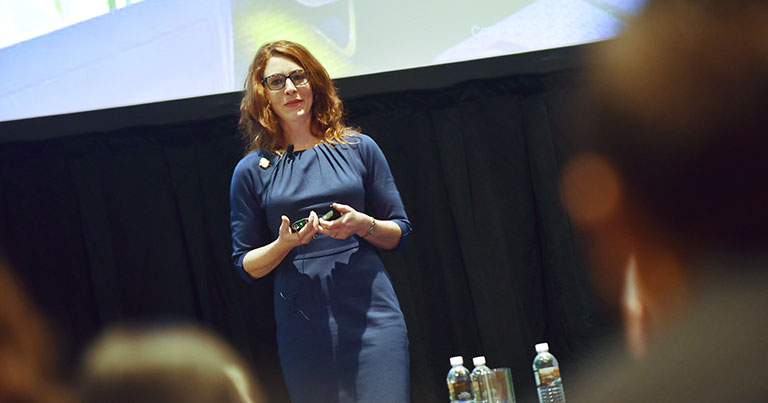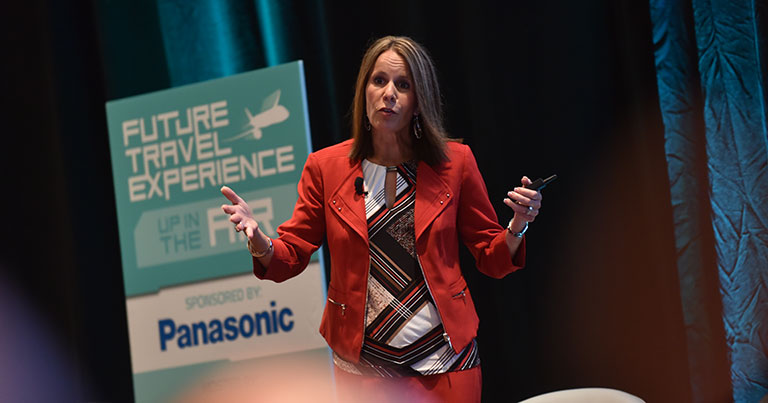 Meanwhile, in the 'Up in the Air' conference, day 2 started with motivational keynotes from Boeing's Regional Director: Cabin Experience & Revenue Analysis and Space Exploration Liaison, Rachelle Ornan-Stone, and United Airlines' Senior Vice President – Customers, Sandra Pineau-Boddison.
Following Ornan-Stone's fascinating exploration of how the commercial air transport and space industries can inform one another when it comes to enhancing the passenger experience, Pineau-Boddison offered a detailed look at the thinking behind the all-new 'United Polaris' business class experience, and highlighted how the carrier is taking an inventive approach to improving experiences across all classes.
'Up in the Air' conference – in-flight leaders, crew empowerment and 'Connectivity 2025' Think Tank launch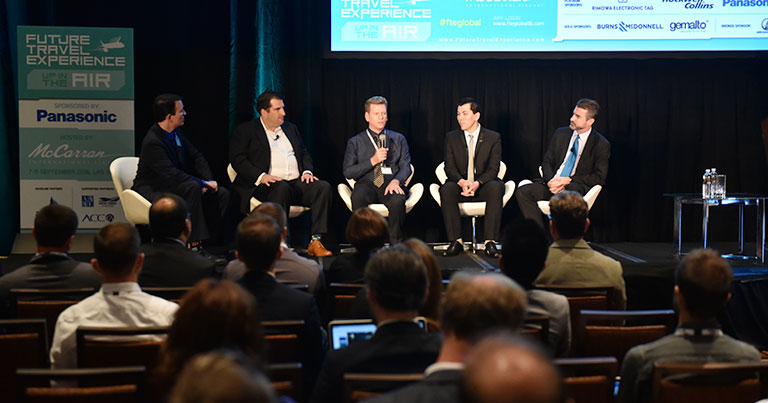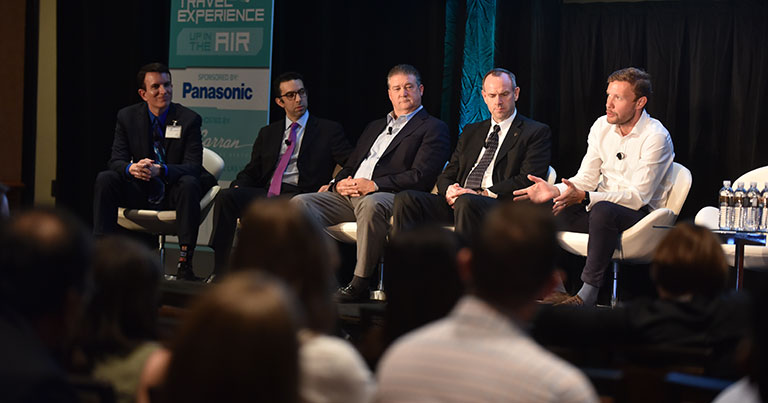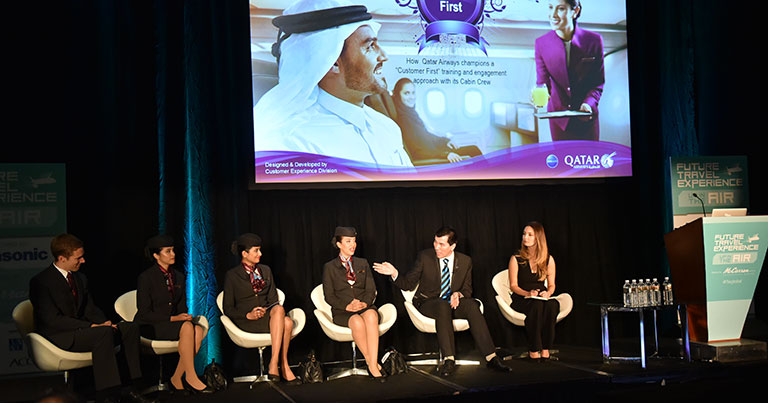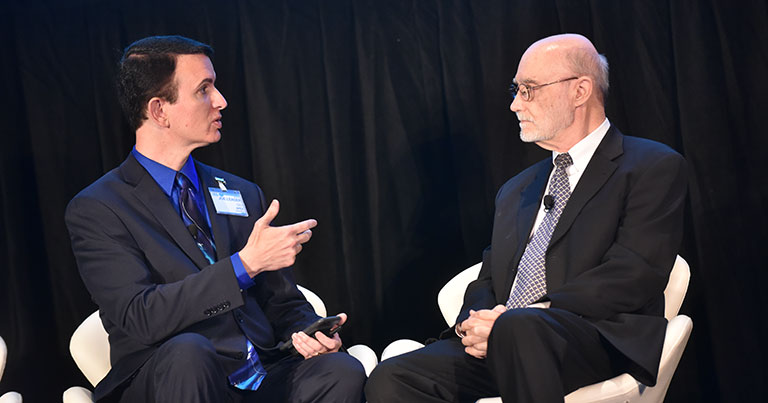 A strong line-up of in-flight passenger experience leaders from the likes of American Airlines, Qatar Airways, Alaska Airlines, Aeromexico, Virgin Australia, Spirit Airlines, tangerine and Smart Design Worldwide addressed delegates during the 'Up in the Air' conference at FTE Global, with APEX also playing a prominent role as the event's Headline Partner. Among the many highlights were the 'In-flight Innovation Leaders Symposium' and a crew-focused session which saw members of Qatar Airways' cabin crew join the discussion on stage.
The conference stream also hosted the launch of the 'Onboard Connectivity 2025' Think Tank. This project, led by FTE, brought together experts from Google, Aeromexico, Boeing, APEX and Panasonic Avionics to co-create the 'Onboard Connectivity 2025' Think Tank vision and recommendations, which provided airlines in attendance with detailed insight into how they can tap into operational, crew and passenger-focused, and ancillary revenue-related opportunities brought about by connectivity advancements over the next decade. The Think Tank will next be presented in Singapore during the APEX conference (25 October) at APEX EXPO, which will be co-located with FTE Asia EXPO and Aircraft Interiors EXPO Asia.
FTE Terminal Design & Delivery Summit – 'DXB T1 Redesign' Think Tank vision revealed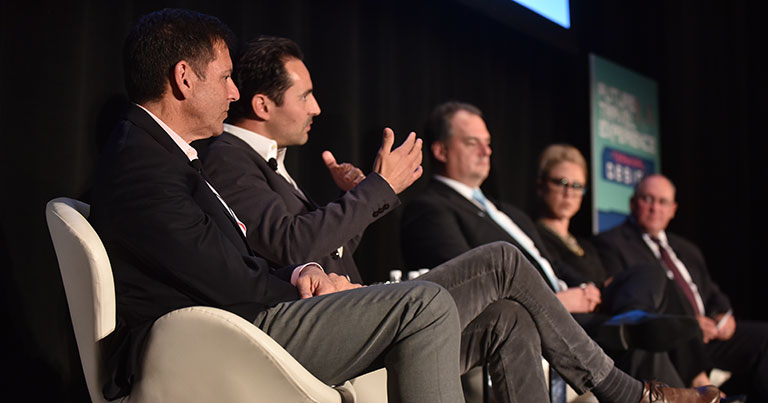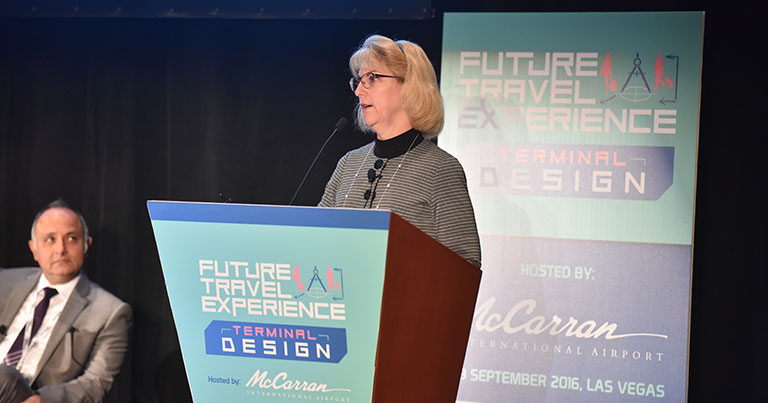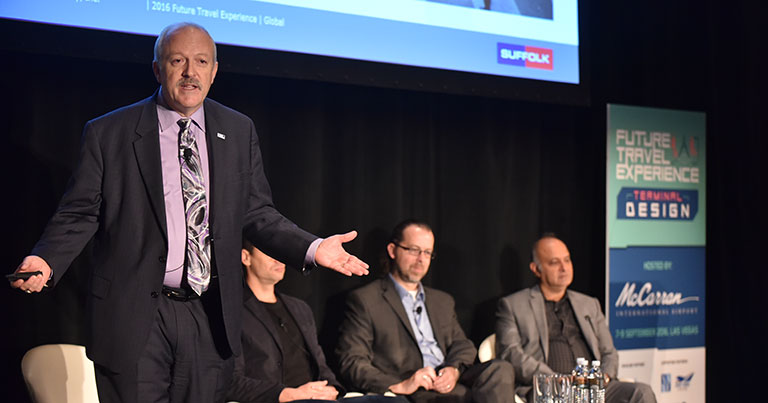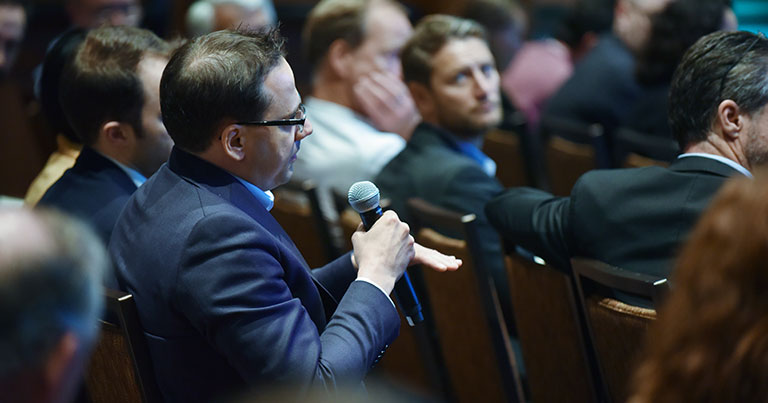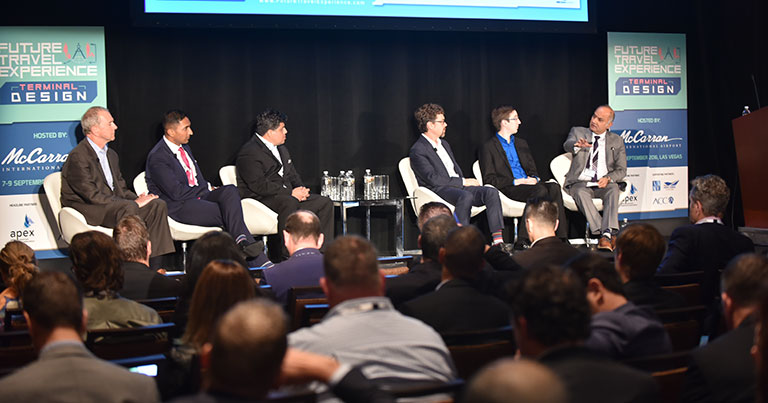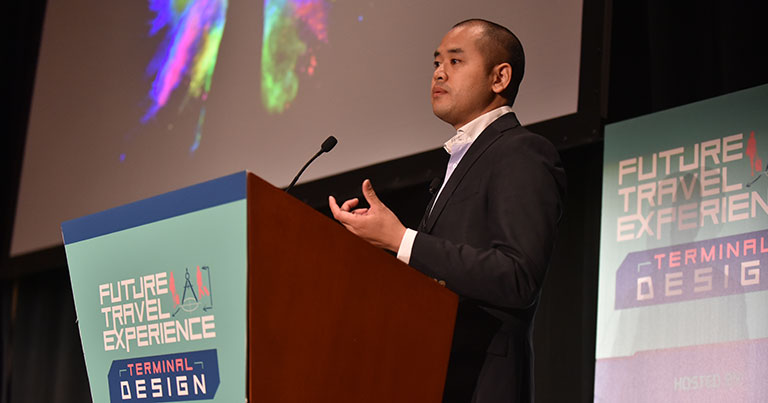 The 'FTE Terminal Design & Delivery Summit' – a new addition to the FTE Global agenda for 2016 – brought together industry leaders charged with designing tomorrow's airport terminals, with the aim of ensuring that they get customer experiences right. The strong speaker line-up included senior figures from the likes of American Airlines, Gatwick Airport, Deloitte, JetBlue, Westfield, oneworld, Vantage Airport Group, Arora Engineers, Thoughtfull Design and Minneapolis – Saint Paul International Airport.
Chaired by Kiran Merchant, Chairman of Airport Terminal of the Future and CEO of Merchant Aviation, the Summit covered a wide variety of topics, including integrating technology into terminal designs; future-proofing facilities; delivering sense of place, commercial appeal and stakeholder efficiency; and evolving to meet the needs of changing passenger demands and habits.
The stream also played host to the launch of the unique 'FTE Terminal Design & Delivery Think Tank'. For this project, FTE brought together industry experts from Dubai Airports, Burns & McDonnell, WestJet and BMW Group Designworks to jointly create a vision for Terminal 1, to ensure that it meets the passenger and technology demands of the next 20 years. Following months of close collaboration, the vision was unveiled in Las Vegas, and will soon be presented at FTE Asia EXPO (25-26 October).
FTE Co-creation Forum – outside of the industry special edition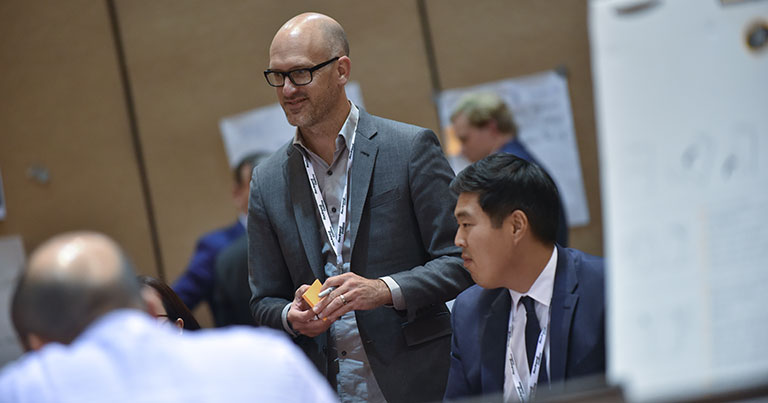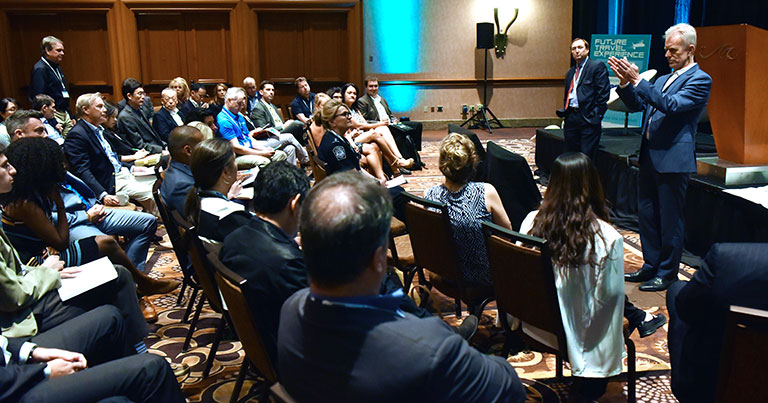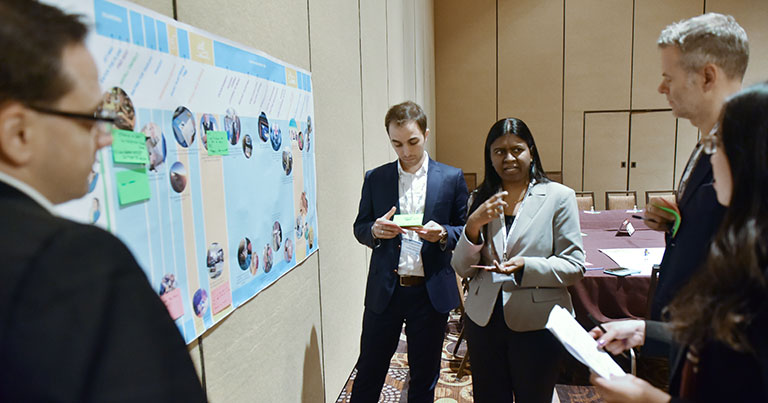 Building on the success of the previous year's Co-creation Forum, FTE Global 2016 hosted a special 'outside of the industry' edition. Delegates were offered the choice of 14 interactive working groups, covering a variety of topics from 'Introducing AI into your business efforts' and 'The future of travelling with baggage', to 'Creating unique in-flight environments and experiences'.
Groups were led by experts from the likes of Adobe, WayBlazer, Microsoft, Amtrak, Cognizant, McKinsey & Company, Deloitte and Lyft, while a special 'Reimagining airport security checkpoints' discussion was led by AAAE's Airport Innovation Accelerator, U.S. CBP and the U.S. Department of Homeland Security. The key conclusions from each co-creation working group will be shared with delegates and the relevant industry associations to ensure the work lives on beyond the FTE Global event.
FTE Global Gala Party and the 6th FTE Awards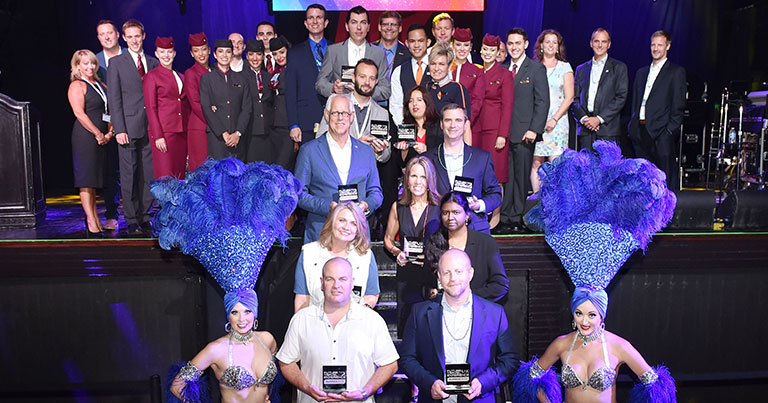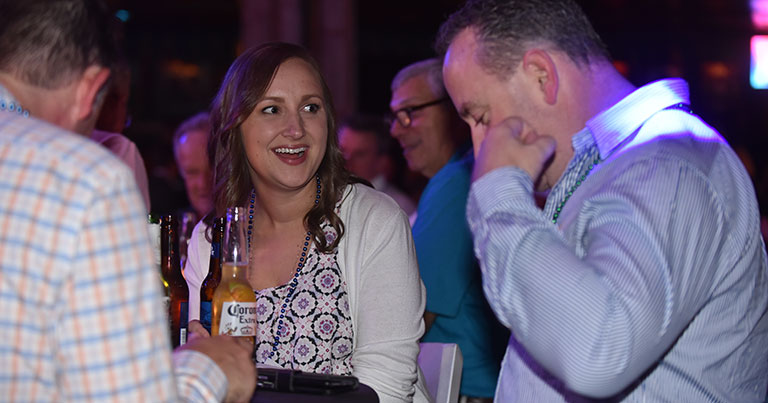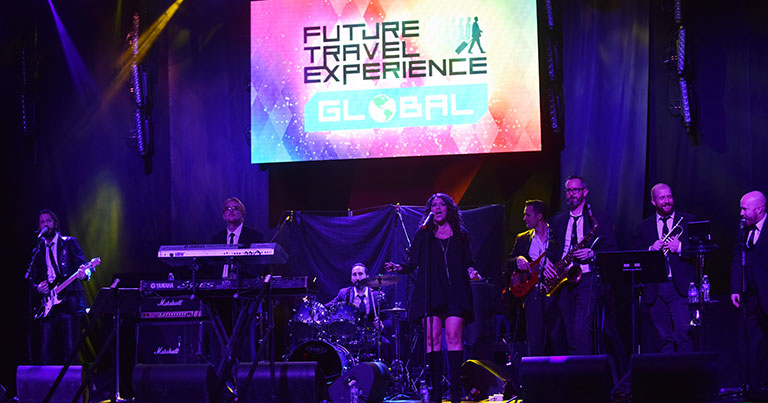 The famous FTE Global Gala Party returned to the House of Blues at the Mandalay Bay, where the seven-piece Lucky Devils Band provided the entertainment. Hosted by McCarran International Airport and sponsored by Rockwell Collins, the Gala Party provided a perfect networking opportunity following a busy day in the conferences and exhibition.
As well as fine food, drink and entertainment, the Gala Party played host to the FTE Global 2016 Awards ceremony, in which 11 of the most customer-focused organisations were recognised for their efforts over the past 12 months. The full list of winners, and the photos from the ceremony, can be found here.
U.S. CBP shares biometric exit plans at one-off briefing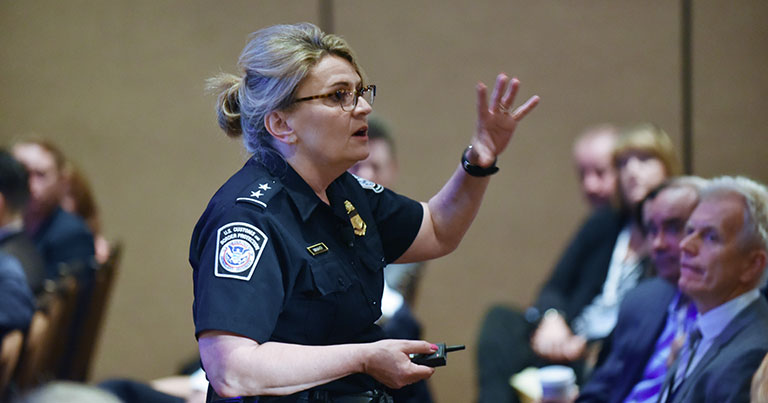 Another added benefit for FTE Global 2016 attendees, U.S. Customer and Border Protection (CBP) hosted a packed breakfast briefing at the event. Led by Colleen Manaher, Executive Director, U.S. CBP, the briefing highlighted CBP's tailored approach to implementing a biometric exit programme in partnership with the air transport industry. Manaher outlined to attendees CBP's strategic vision to meet the biometric exit challenge beginning with major airports in 2018, and how CBP is looking to work with stakeholders to achieve that goal.
FTE Global 2017 – mark your diary for 6-8 September 2017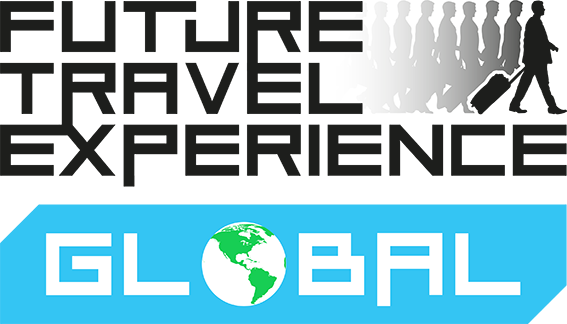 We are delighted to confirm that Future Travel Experience Global 2017 will once again be hosted by McCarran International Airport.
The 12th FTE Global show will take place at the Mandalay Bay Resort, Las Vegas from 6-8 September 2017.
Stay tuned for more details on the show, which will be announced in the coming months.
Register for your free pass for FTE Asia EXPO 2016 – 25-26 October, Singapore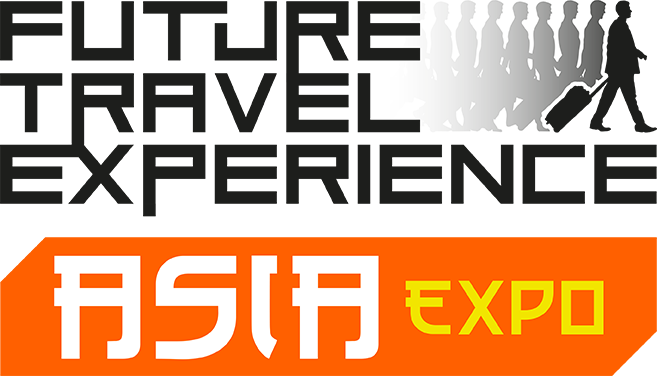 Future Travel Experience Asia EXPO 2016 – co-located with APEX EXPO and Aircraft Interiors EXPO Asia – will take place at the Marina Bay Sands, Singapore from 25-26 October 2016.
The event will play host to Asia's biggest passenger experience expo, an EXPO Seminar Stage, Premium Conference, FTE Asia Awards ceremony, and an exciting social agenda.
More than 3,000 senior air transport and travel industry leaders are expected to attend this passenger experience super show – register today for your free or premium pass.
>> Find out more about FTE Asia EXPO 2016