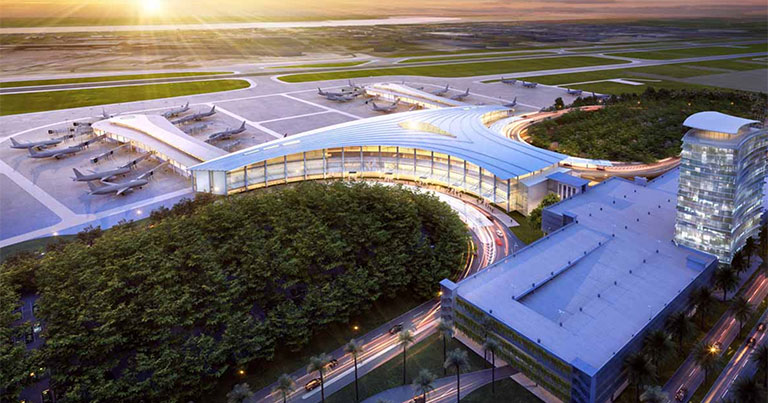 The new North Terminal at New Orleans International Airport will now feature 35 gates, after five more gates were added to the initial plans. The news was announced by Mayor Mitch Landrieu, who is a member of the New Orleans Aviation Board.
The North Terminal will be constructed on the north side of the existing airport site. The 820,000 square foot terminal will also feature a 2,200-car parking garage, a central utility plant and a ground transportation staging area. The project is on track to be complete in October 2018.
Mark Reis, Interim Director of Aviation, Louis Armstrong New Orleans International Airport, said: "Our growth has surpassed all previously forecasted data. Today, we have more airlines and non-stop destinations than ever before. Based on this growth, we updated our activity forecast which showed that expansion plans need to begin sooner than originally anticipated."
Monica del Rio, Southwest Airlines Regional Leader and Airline Chair of the North Terminal Steering Committee, added: "As Louis Armstrong International Airport continues to grow, airlines are able to add more services connecting people to what's important in their lives.
"As we've seen an increased demand for travel to New Orleans from around the world, many airlines are looking forward to providing the service that's meaningful to their customers."