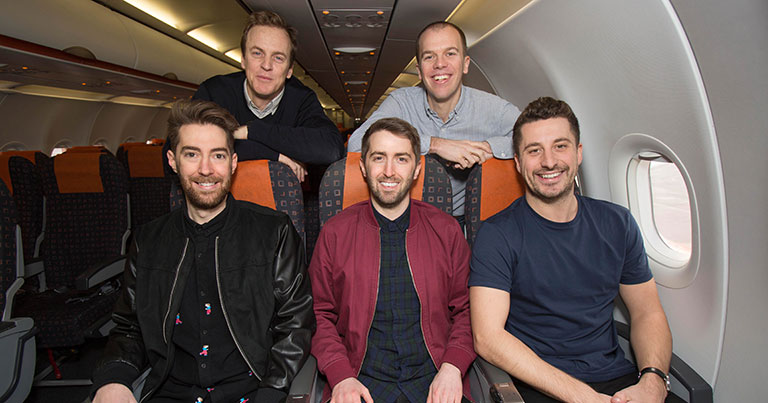 Four months after easyJet was announced as an investor in Founders Factory – a corporate backed start-up accelerator and incubator that has also received investment from L'Oréal, Guardian Media Group, Aviva, CSC and Holtzbrinck Publishing Group – the first two travel start-ups selected for the Travel Tech accelerator programme have been announced as FLIO and LuckyTrip.
As part of their partnership, easyJet and Founders Factory will support the growth of a total of five early stage travel tech start-ups and co-create two new travel businesses within the incubator programme every year, for five years. FTE caught up with James Millett, easyJet's Director of Digital & Marketing, to find out what attracted them to FLIO and LuckyTrip, and how the team-up with Founders Factory will help to inspire positive change across the business.
"At the highest level, the partnership aims to put disruptive thinking right at the heart of our digital strategy by connecting our talented teams here at easyJet with leading entrepreneurs who are pushing boundaries in the travel sector," Millett explained. "We have a track record of helping early stage companies scale, given our reach flying over 75 million people a year, almost 500 million visits to digital channels and 19 million app downloads. The companies we're looking at help us solve problems or create opportunities across our customers' journeys. The initiative, in time, has the potential to give easyJet commercial upside too."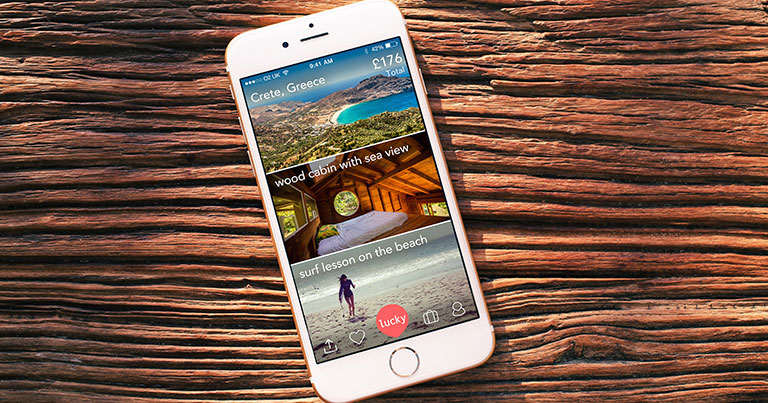 As for the two start-ups that have just been selected to join the accelerator programme, FLIO is a global airport app and comes complete with maps, travel retail deals, airport tips and departure information to help passengers navigate the airport and make their journey less stressful. Its aim is to become the single app solution for every airport in the world. LuckyTrip, on the other hand, enables travellers to simply set their budget and find a unique holiday in just one tap. Each trip gives you somewhere to go and the cheapest flight to get there, plus somewhere to stay and something to do. Both will now receive valuable support from both easyJet and London-based Founders Factory.
"It's a six-month programme where the FLIO and LuckyTrip founders have a bespoke programme of support from Founders Factory themselves, in lots of areas including proposition, product, commercial finance, etc.," Millett continued. "We work closely with the entrepreneurs, exploring marketing and integration opportunities, and give advice based on our experience in the sector. Also, given our entrepreneurial roots and culture here at easyJet, the relationship is very natural, everyone is ambitious and wants to drive the businesses forward and create opportunities."
Adding to this, Henry Lane Fox, Co-founder and CEO of Founders Factory, explained: "Our in-house operations team will be providing an intense, bespoke support programme to assist with the growth of FLIO and LuckyTrip, something which, when combined with the industry knowledge and audience scale of easyJet, will mean an unparalleled offer for these start-ups."
Speed and efficiency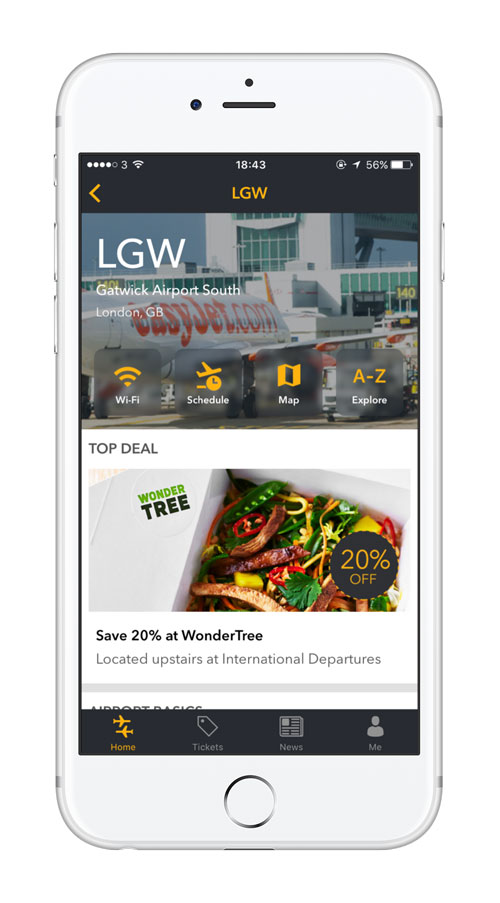 Considering other airlines' development of in-house innovation labs and start-up accelerators and incubators – such as JetBlue Technology Ventures and Lufthansa Innovation Hub – easyJet's decision to partner with a third-party is interesting in its own right. Explaining the thinking behind the low-cost carrier's approach, Millett told FTE: "We investigated our own incubator/accelerator but were attracted by the Founders Factory approach of working with five other "corporates" (we still don't like that word though) and the cross sector opportunities that can bring.
"Voice, AI, chatbots and more are all technology trends that transcend brands, and working together we believe we can capitalise on the opportunities they bring faster and more efficiently. The team that Brent Hoberman and Henry Lane Fox (the Founders Factory co-founders) have created is also unrivalled, with huge amounts of energy to make things happen and a natural passion for the travel industry."  
easyJet's end game
Clearly, easyJet is confident that its investment in Founders Factory and, in turn, the associated start-ups, will bring about customer experience benefits, but what is the end goal? Is it to integrate these apps into easyJet's digital offer? Or perhaps to eventually buy the start-ups outright? As Millett explained, the longer term strategy is multi-faceted: "Much like a start-up, this is about getting groups of people together in exciting areas and making things happen together," he said. "We don't have a pre-determined end game other than to support our cause to make travel easy and affordable, and drive the commercial KPIs everyone in travel is familiar with.
"It's very likely there will be integration opportunities for the portfolio companies and we have an open mind in terms of the opportunities we create. It's very early days with Founders Factory and it's a five-year relationship, so it's too early to tell on the ultimate end game/exit. We've only been in the programme for a few months but we're getting traction in lots of areas and are energised by the partners we're working with."
easyJet and Founders Factory are already evaluating the credentials of more travel tech start-ups and Millett stated they are "always keen to hear from more if founding teams are ambitious about travel and see the benefits of partnering with an airline like easyJet and a team like Founders Factory".
"We believe we collectively have loads to offer," he added. "It's likely we'll make our next portfolio announcement in early summer, but we're out there meeting founding teams and reviewing an impressive volume of applications already."
While easyJet already has an impressive record in terms of its willingness to embrace digital developments to enhance the customer experience, its partnership with Founders Factory could well take this reputation to a new level.