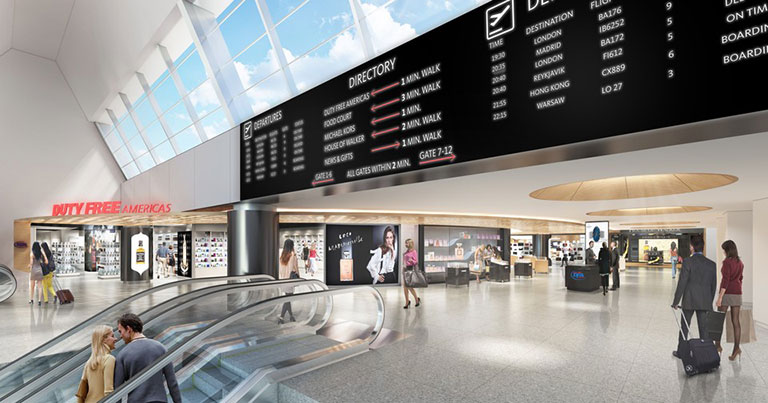 British Airways has unveiled details of its £52 million ($65m) redesign for New York JFK Terminal 7. The project, which should be complete by the end of 2018, includes a spacious and modern check-in concourse with a separate Club World and First area.
BA says it will draw inspiration from the new First Wing at London Heathrow Airport, which FTE recently visited during an interview with the carrier's CEO, Alex Cruz.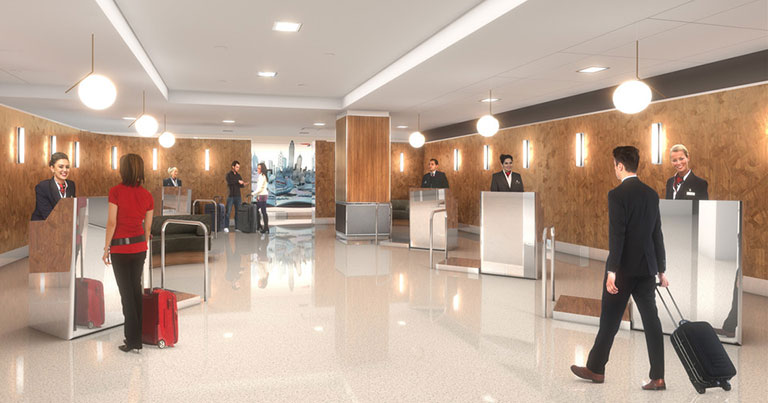 Business and first class passengers, plus Gold and Silver Executive Club card holders, will have access to completely regenerated lounges with more space and restaurant-style pre-flight dining. The Concorde Room, which is available for First customers, will also undergo a refresh.
New gate seating areas will include additional power outlets, while BA has also promised an "immersive retail environment".
Abigail Comber, British Airways' Head of Customer, said: "We are currently working behind-the-scenes with top architects and designers to create a beautiful new space for our customers to relax, dine and work in before they take off. The new environment at Terminal 7 is designed for our customers to enjoy a smoother, faster and more relaxed airport experience. This will involve significantly increasing the number of people we can seat for in-flight dining, re-styling the space and adding new lighting, bars and furniture."