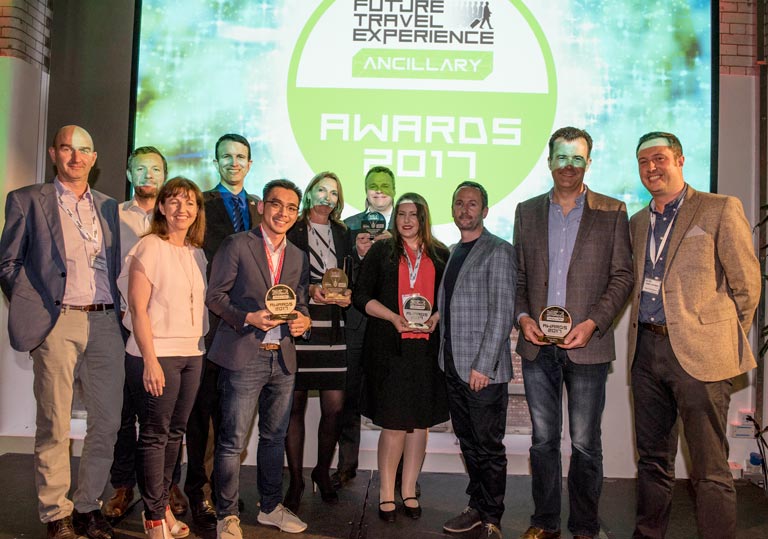 Four airlines and one airport were recognised for their customer experience and ancillary revenue innovation at the inaugural Future Travel Experience Europe Innovation Awards and Future Travel Experience Ancillary Awards in Dublin on Monday 26 June 2017.
The awards ceremony was held at the famous Guinness Storehouse. Almost 600 of the travel and air transport industry's most forward-thinking executives – representing a global spread of airlines, airports, technology companies, industry vendors, start-ups, travel retail brands and concessionaires, academia and associations – gathered Dublin for the co-located Future Travel Experience Europe and Future Travel Experience Ancillary events.
Future Travel Experience Europe Innovation Awards (sponsored by SITA)
Most Innovative Airline – Lufthansa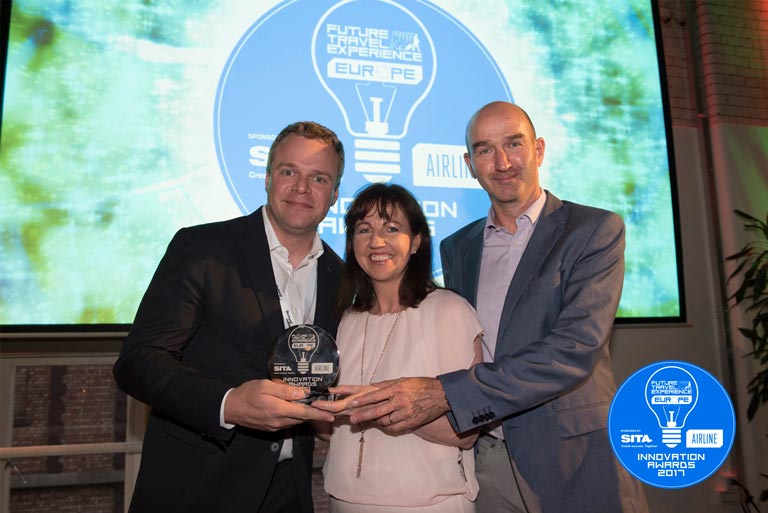 Lufthansa was presented with the "Most Innovative Airline" award. Over the last 12 months Lufthansa has been actively investing in digital solutions, ranging from digital baggage and touchless bag drop, to an AI-powered chat bot and Google Home application. Big data and analytics are also very much at the heart of its strategy to create more personalised products, services and communications. Close engagement with the start-up scene and investment in a dedicated Innovation Lab also serve to highlight the airline's pioneering spirit. Also, onboard Wi-Fi is being rolled out and flight attendants have been equipped with iPad Minis to help improve service levels. Furthermore, wearable technology headsets have recently been trialled in airport lounges and at departure gates, again highlighting Lufthansa's willingness to set the trend, rather than follow the lead of others.
Most Innovative Airport – Amsterdam Airport Schiphol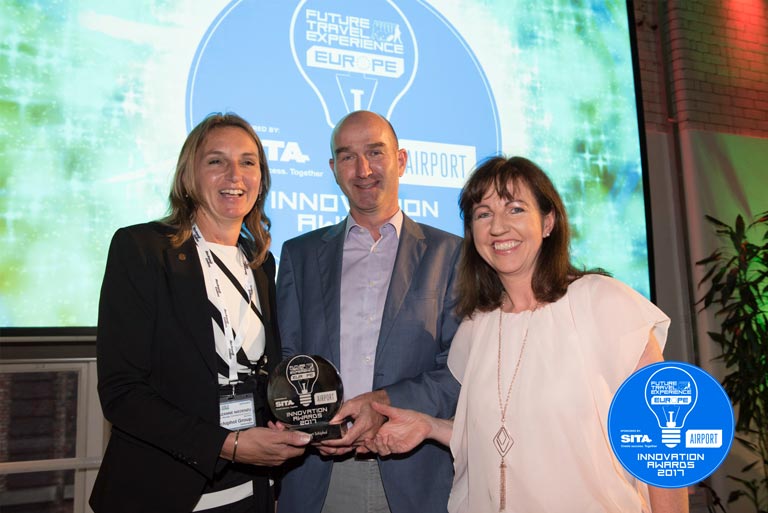 Amsterdam Airport Schiphol was announced as the winner of the "Most Innovative Airport" award. Self-service processing has long been a common sight at this major European airport and now "biometric boarding" is being tested. Making use of single token travel is high up on the list of priorities and facial recognition technology will be implemented at various other touchpoints in the coming years. Mobile technology is also playing a crucial role in creating a seamless passenger experience at Schiphol Airport, while a beacon network provides passengers with access to indoor wayfinding and notifications. The airport's app is complemented by a modern and user-friendly website, and the airport makes effective use of social media as a real-time communication channel. Having celebrated its centenary year in 2016, Schiphol Airport recently made public its ambition to become the world's most digitally advanced airport.
Future Travel Experience Ancillary Awards
Gold Award – Finnair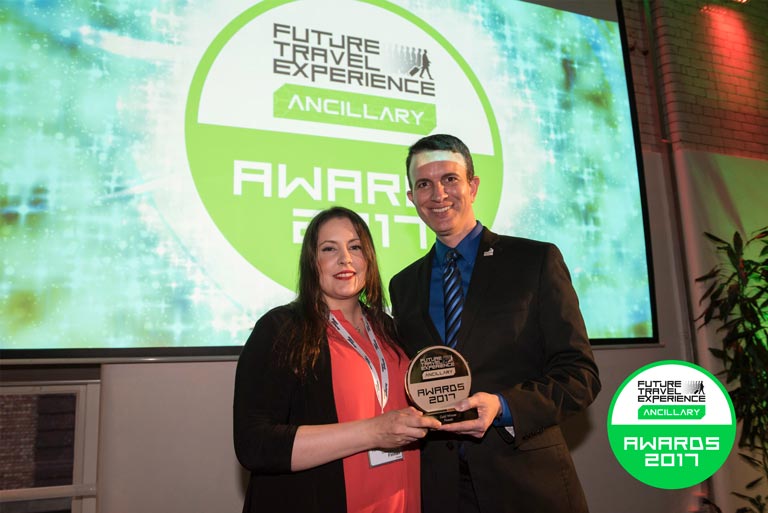 Finnair was presented with the "Future Travel Experience Ancillary Gold Award", which recognises the airline that is leading the way in the digital ancillary space. Finnair is one of few carriers tapping into multiple passenger touchpoints and digital channels to generate ancillary revenues. Via the app, passengers can upgrade their travel class, add bags and book seats using loyalty points, and these revenue streams are complemented by many other forward-thinking initiatives. For instance, earlier this year Finnair teamed up with Skyscanner to launch a new service to boost booking conversion with assisted booking. It is, however, onboard the aircraft where Finnair has displayed the most digital ancillary leadership. For instance, through a dedicated Wi-Fi portal passengers can enjoy a host of services. They can browse and order hundreds of products via the in-flight shopping platform, destination tours can be booked at 35,000 feet, and ground transportation can be pre-booked ahead of arrival. In short, this airline has emerged as the digital ancillary leader.
Silver Award – AirAsia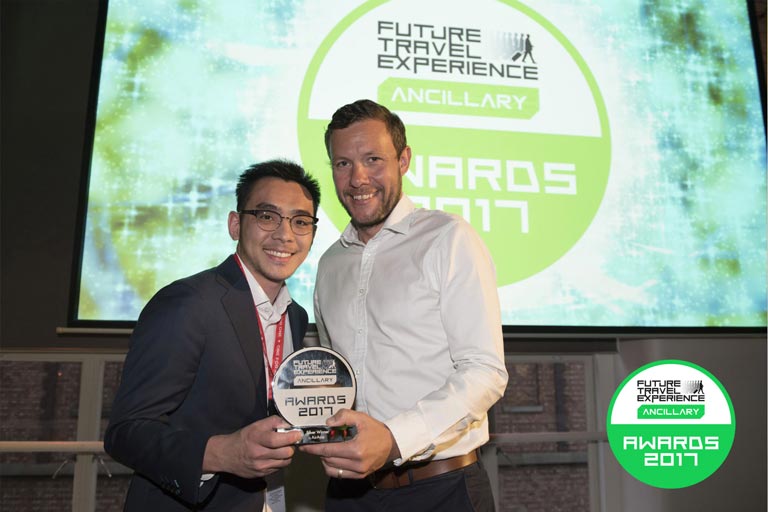 AirAsia was presented with the "Future Travel Experience Ancillary Silver Award". The LCC is taking an innovative approach to boosting ancillary revenues and recently outlined its strategy to become a fully-fledged "digital airline". Significant investments are being made to expand AirAsia's family of digital services, including BIG Duty Free, BIG Pay, BIG Loyalty and Touristly. Through its roKKi in-flight portal, AirAsia also allows passengers to connect to the internet, watch video content, explore destinations, and browse and buy duty free items, which can be delivered to the passenger's doorstep.
Bronze Award – Ryanair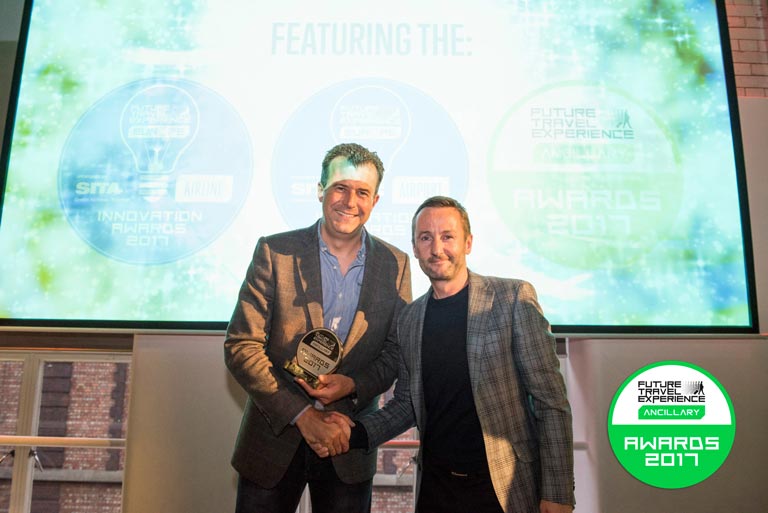 Ryanair was presented with the "Future Travel Experience Ancillary Bronze Award". Ryanair was the pioneer of ancillary revenues in the air transport industry and in recent years has really embraced digital channels to help boost revenues. Its website and app have been drastically enhanced, thanks largely to an investment in a dedicated "Labs" department. The airline's ancillary efforts have been diversified to also include dedicated 'Rooms' and 'Holidays' platforms, which complement the more traditional ancillary revenue streams. This low cost carrier's latest full-year results show a 13% increase in year-on-year ancillary revenue, and this trend looks set to continue as it aims to become the "Amazon of travel".