Future Travel Experience Global 2017, which will take place in Las Vegas from 6-8 September, will include a major exhibition of the very latest products and services that have been developed to help airlines and airports improve customer experiences, reduces costs, increase revenues and enhance operational efficiency. Attendees will have the chance to demo the latest solutions from more than 60 leading industry suppliers during the course of the three-day event, which will also include four conference streams, industry workshops, co-creation roundtables, a start-up showcase, the FTE 2017 Awards ceremony, and a unique social and networking programme in the heart of Las Vegas. In the first instalment of our Exhibition Preview, we highlight a selection of the innovations that will be on show in the biggest ever FTE Global exhibition.
SITA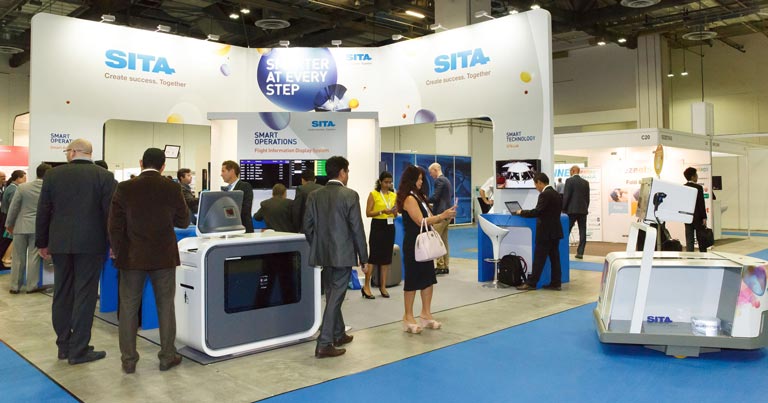 SITA is the communications and IT solution provider that transforms air travel through technology for airlines, at airports and on aircraft. Its portfolio covers everything from managed global communications and infrastructure services, to eAircraft, passenger management, baggage, self-service, airport and border management solutions.
At SITA's booth at FTE Global 2017 you will find a number of innovations likely to redefine the way we travel, through:
Robotics: "Leo", a fully autonomous and self-propelling baggage robot;
Mixed reality: A new way to visualise and interact with an airport's operational data using HoloLens;
Cloud: Next-generation passenger processing for any airline, at any airport, on any device.
IER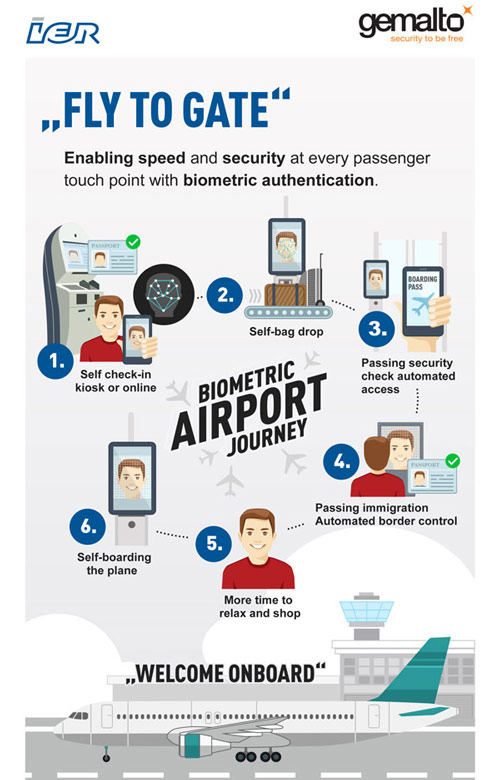 IER is a leading provider of passenger processing technology for airlines and airports with over 50 years of experience. The company delivers innovative solutions that simplify the passenger journey at every touchpoint, from check-in to bag drop, security, self boarding and customs.
The company will exhibit a number of solutions at FTE Global 2017 including FLY TO GATE, the end-to-end, biometric-enabled self-service airport experience in partnership with Gemalto, a world leader in digital security. This solution demonstrates how strong document and identity verification leveraging the use of biometrics can considerably enhance the passenger journey through the airport while increasing security.
Also being showcased on the IER booth will be the biometric-enabled IER Self Bag Drop, the IER 919 Automated Passport Control (APC) kiosk, and the IER i420 compact boarding pass and bag tag printer.
ICM Airport Technics LLC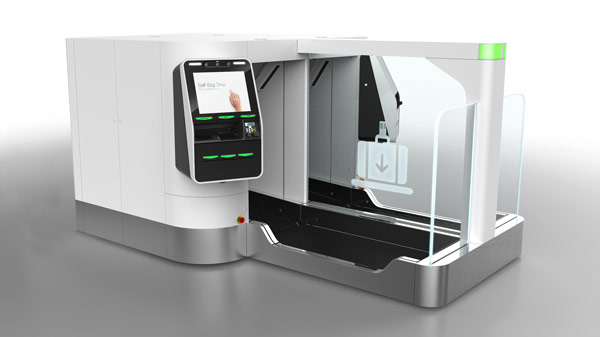 At FTE Global 2017, ICM Airport Technics will be showcasing its Auto Bag Drop units, the most comprehensive range of self-service bag drop products. Having processed close to 54 million bags worldwide, ICM is an established global leader in providing airports with either retro fitted or replacement type self-service bag drop systems.
ICM is a front-runner in applying the latest technologies including biometrics to deliver an exceptional customer experience. Delta Air Lines, Singapore Changi Airport, London Heathrow Airport, Air New Zealand and British Airways are among the latest recipients of ICM products.
Rockwell Collins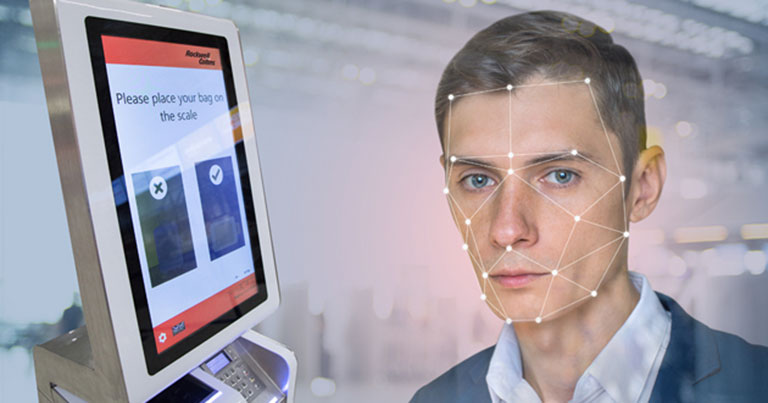 Over 170 airports, airlines and ground handlers around the globe rely on Rockwell Collins' ARINC integrated airport solutions. Visit Rockwell Collins at FTE Global to see the company's first common use touchless self-bag drop solution which enables PCI compliance and find out how using Rockwell Collins' cloud technology will allow airlines and airports to deploy systems faster than ever. Its efficient and cost-effective shared systems feature biometric identity management for use on common use check-in, security access points and boarding gates. Rockwell Collins creates integrated solutions for airports of all sizes.
SCHOTT North America Inc.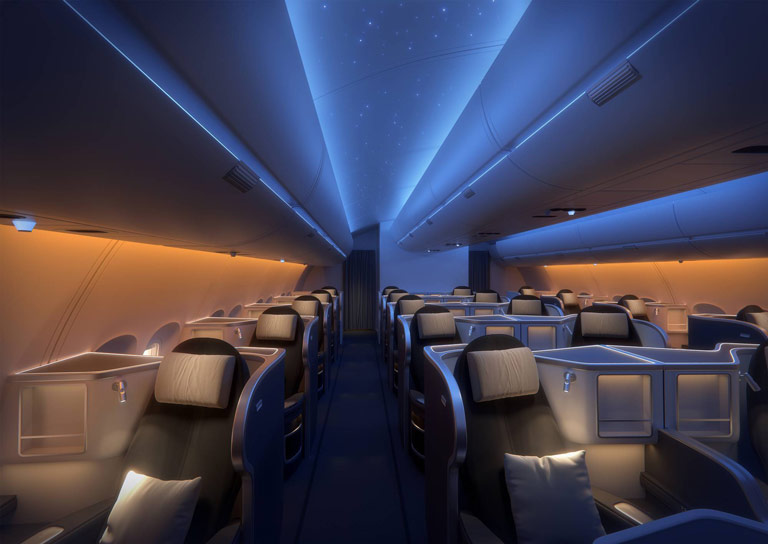 "Perfect Lighting. Perfect Atmosphere" is the motto under which SCHOTT presents its current lighting collection. The unique cabin illumination HelioJet® Spectrum puts interiors into its true light with unmatched accuracy and reliability. With HelioStar, cabin ceilings can be turned into a firmament of sparking spots. HelioLine, the new side-emitting optical fiber solution, enhances toe kick areas, rolling shapes, and even edges for the sake of both design and functionality.
As the biggest provider of in-seat reading lights, SCHOTT also offers a broad range of reading light components that are already qualified by major aircraft manufactures. This allows the company to customise individual reading light solutions while saving time and money.
RIMOWA Electronic Tag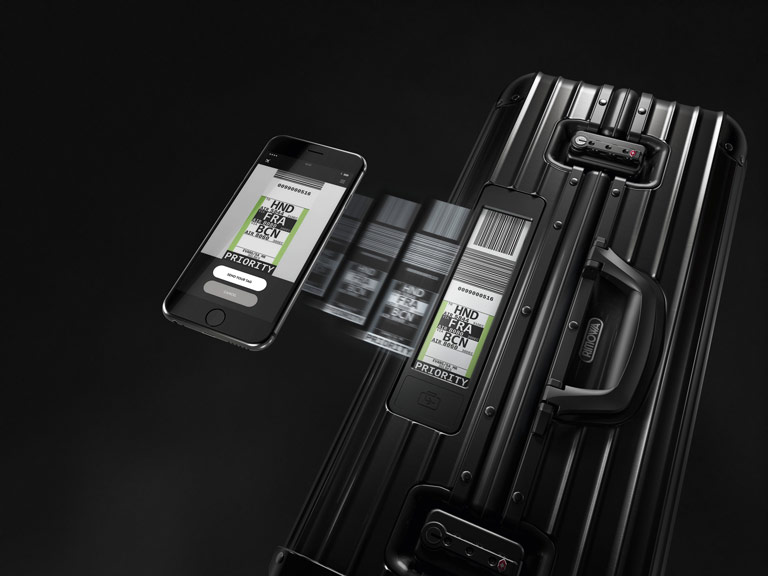 Once again, RIMOWA redefines travel by providing the first fully integrated digital luggage solution: RIMOWA Electronic Tag. RIMOWA suitcases are equipped with an integrated E-Ink display, which replaces the airline issued paper luggage tag. By using their smartphone, travellers can check in their suitcase and send the luggage data to their digital bag from the comfort of their own home, and drop it off within seconds at the airport – without any fuss and time pressure.
The partner network is being continuously expanded with leading global airlines, airports and luggage handling companies in order to provide a seamless and connected travel experience. Experience the RIMOWA Electronic Tag at FTE Global 2017.
Boom Supersonic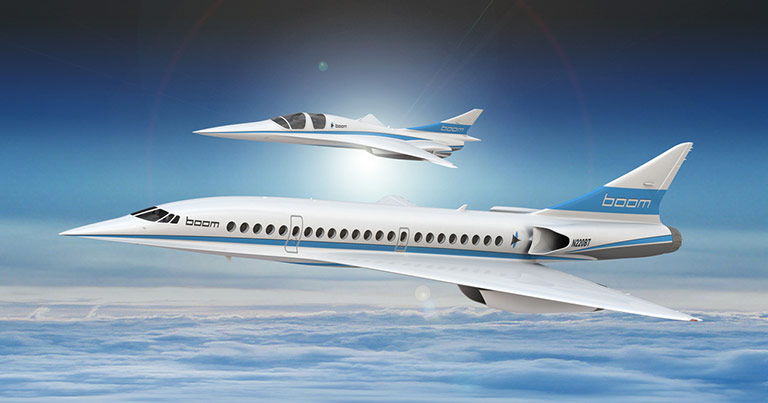 Boom Supersonic is a Denver-based start-up dedicated to removing the barriers to experiencing the planet, starting by building a Mach 2.2 airliner economical enough to operate with business-class fares. Boom's supersonic airliner, designed to carry 55 business-class travellers, enables world-changing itineraries like day-trips to London, 5.5-hour flights from San Francisco to Tokyo, and Los Angeles to Sydney in just under 7 hours.
Boom is designing, building, and flight testing history's first independently developed supersonic aircraft. Virgin Group has signed up to be the launch customer, with options on the first 10 aircraft, and Boom has announced partnerships with suppliers including Honeywell and The SpaceShip Company.
Materna Information & Communications Corp.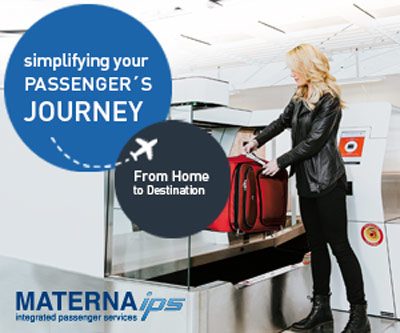 Materna is a 360° service provider delivering a complete range of services for automated passenger handling to airlines and airports: covering from kiosk check-in and self-bag-drop hardware through to software implementations as well as service delivery and maintenance.
These include CUSS-based applications for kiosk, online check-in, automated self bag drop, and solutions for secure access and self-boarding. As part of the Integrated Passenger Services, Materna's bag drop solutions provide quick, easy and secure baggage drop-off for one- and two-step processes, which can easily be integrated into existing systems and infrastructures as additional benefits for its customers.
ADB Safegate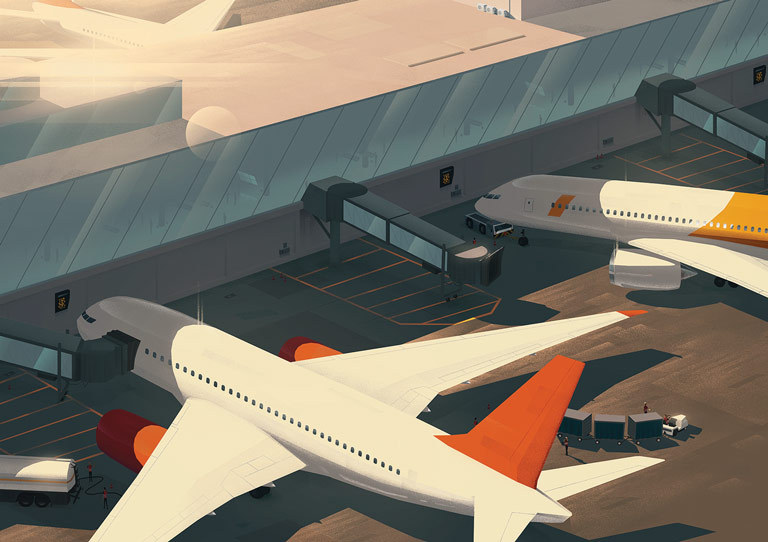 Airline and airport operators can find out more about ADB Safegate's Safedock Advanced Visual Docking Guidance System, which provides the fastest and safest way to get passengers to the gate in all weather conditions. Stop by ADB's stand in Las Vegas to learn how its Safedock A-VDGS and SafeControl Apron Management software work together to automate the aircraft parking and turn process to provide real-time data and system-wide control to shave valuable minutes off gate turns, improving on-time performance, the customer experience and your net promoter score. Every three seconds, or 15 million times each year, an aircraft is safely docked with Safedock.
Access IS
Access IS designs and supplies innovative data capture solutions for desktop and self-service airport applications worldwide. Products include ATOM® compact OEM passport-reader, boarding gate readers (BGR) with NFC and passport, ID card and 2D barcode OEM readers for kiosks, and passport/card readers for integration with tablets and mobile PCs.
At FTE Global 2017, Access IS will be highlighting its latest BGR750 flatbed boarding gate reader. Already installed at Las Vegas' McCarran International Airport, it is designed to read all 1D/2D barcoded boarding passes (BCBPs) from paper, smartphones and tablets, and via a simple firmware upgrade can have MRZ reading added later.
eezeetags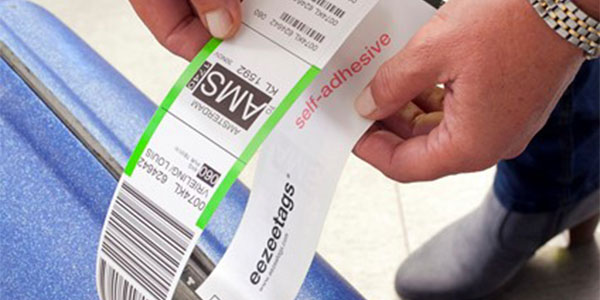 Eezeetags helps to reduce the self-service bag drop process to less than one minute. Optimising passenger flow and minimising check-in hassle are two common airport goals being met by the increasing presence of self-service bag drop machines. Eezeetags can help create a seamless travel experience to keep passengers smiling. With a "magic" adhesive that takes away the need to pull a liner away, this tag is the most easy tag to use for passengers and creates no waste at the point of tagging. RFID can bring some advantages over traditional barcode scanning and you can see RFID enabled eezeetags at FTE Global 2017.
Custom America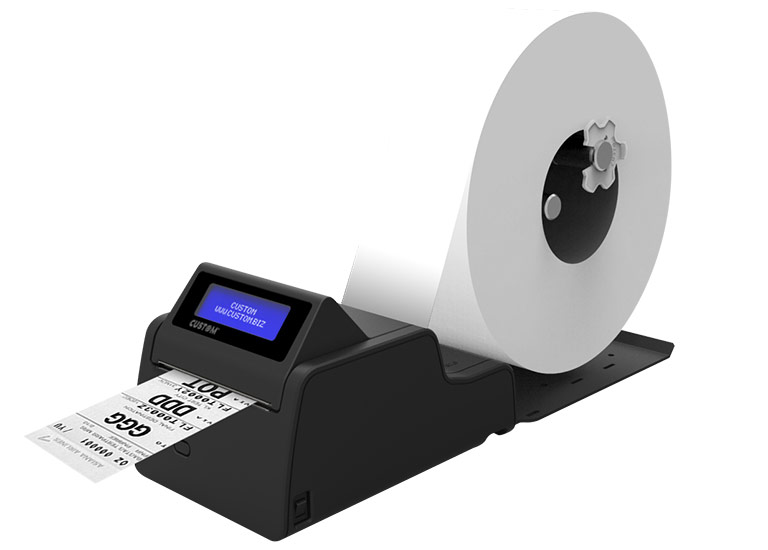 Custom SpA, together with its partner Custom America, are leaders in the aviation sector with several innovations such as the "blind loading" and the auto-calibration that is able to guarantee the absence of paper waste without any moving components. Custom's products maintain the multi feeder option and the configuration for RFID option and integrated barcode scanner. At FTE Global 2017 you can discover the TK180, the baggage tag printer with tear off bar, a new metal paper roll holder, USB+RS232+Ethernet, automatic ticket length detention and full paper auto-loading without paper wasting.
Damarel Systems International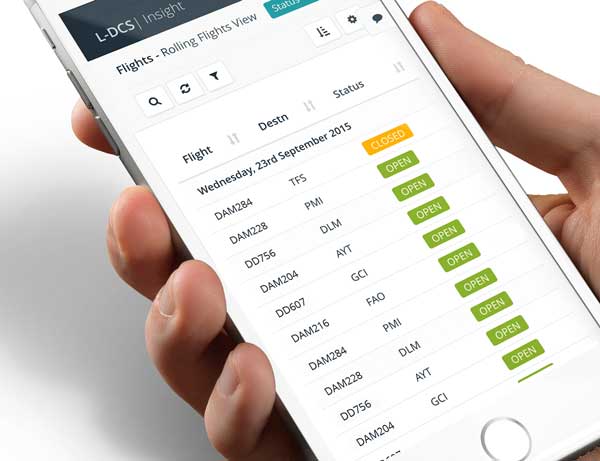 Need a first class check-in system? It was 20 years ago when Damarel launched its L-DCS at McCarran International Airport, Las Vegas. Now it's used in over 50 airports worldwide and processes over 30 million passengers every year. L-DCS provides a reliable, scalable and user-friendly DCS at a fraction of the cost of other systems. What would you do if your primary DCS failed? Could you continue to provide a quality experience to your passengers, comply with all security regulations and keep your airport moving? Don't gamble with your reputation – choose Backup DCS from Damarel and beat the odds. Damarel works closely with its users to develop a business continuity plan to suit them. It's not just peace of mind, it makes perfect financial sense. Talk to Damarel at FTE Global to find out how the company can improve your passenger and ground handling operations.
TravelCompositor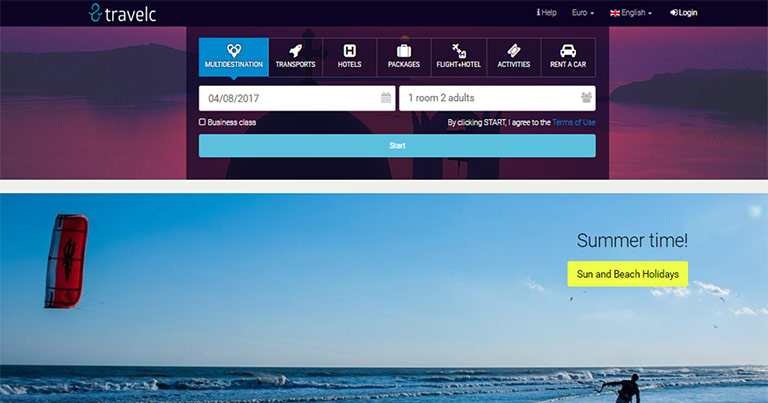 TravelCompositor's software allows tour-operators and agencies to create, quote and sell multi-destination, dynamic packages and complex itineraries within a couple of minutes. The system covers the whole range of targets (B2B, B2C and C2C), and it is fully customisable and adaptable to each client needs as it has more than 700 functionalities. In addition, its front end design is extremely user-friendly thanks to an innovative and fresh look and feel.
DESKO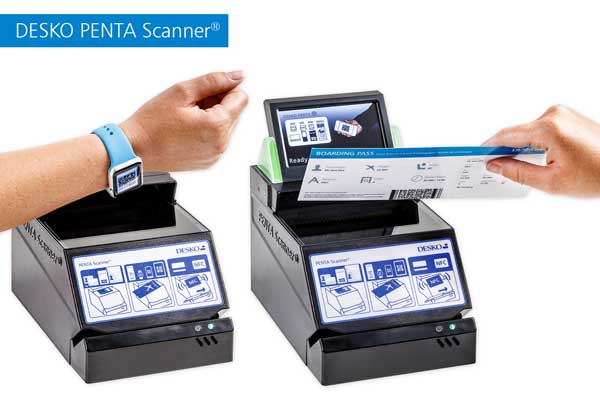 For more than 26 years, DESKO has been developing professional hardware for passport and boarding pass scanning, access control, security checks and passenger handling in both self-service and agent-based environments. At FTE Global DESKO will exhibit the next generation of the well-proven PENTA full-page scanner platform. It provides a multifunctional solution to improve the whole passenger journey at the airport. Within a second the PENTA Scanner® reliably reads passports, ID cards, visas and boarding passes. From check-in to boarding, DESKO devices speed up your workflows and guarantee an enhanced passenger experience.
SSE Technologies

SSE offers industry standard hi-performance barcode scanners for boarding passes, bag tags cellphones and all airline applications. All solutions have dedicated and common use protocols, and hardware configurations include desktop, portable, cordless and miniaturised versions for kiosks.
At FTE Global 2017, the company will be showcasing the new AUTOCUBE baggage dimensioning module for determining carry-on sizing and oversized baggage as well as RFID readers for baggage, and handheld and embedded modules for kiosks.
INS Insider Navigation Systems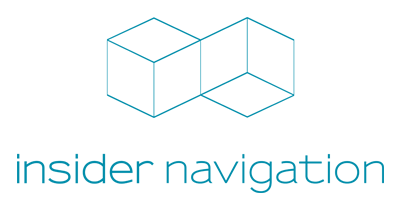 Insider Navigation Systems (INS) is the first company that offers augmented reality based indoor positioning and navigation for mobile devices without the use of special hardware. Thanks to augmented reality and efficient navigation technologies, INS offers a worldwide unique holistic solution which enables clients to easily make their venues recognisable for mobile devices and gain added value with augmented reality. INS has a solution for B2C environments (e.g. airports, shopping malls, museums) and professionals (e.g. factories, warehouses, building management).
Aislelabs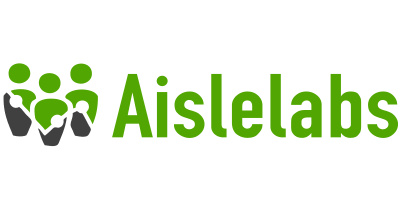 Aislelabs provides an advanced, location-based marketing and analytics platform for airports. The core strength of Aislelabs is in its end-to-end solution that covers all aspects of location technology for airports — all while utilising their current infrastructure. That includes insights for understanding passenger behaviour, retail analytics to perceive how sales are impacted by passenger actions, accurate indoor positioning and heatmapping, and more. These technologies enable airport stakeholders to easily increase sales, provide intelligent marketing, and analyse the entire journey of passengers from curb-to-gate and gate-to-curb.
Vanguard ID System

Vanguard ID Systems is showcasing the ViewTag™ at FTE Global 2017. Vanguard ID Systems is a premiere manufacturer of custom-made RFID cards, tags, labels and bands using either HF or UHF technologies. All of its products are custom made and individually tested to ensure the highest quality. The High Frequency (HF) products operate at a frequency of 13.56 MHz with ISO/IEC 15693 or 14443A standards. Vanguard's Ultra High Frequency (UHF) operates in a global frequency range of 860-960 MHz with an ISO/IEC 18000-6C and EPCglobal Class 1 Gen 2 protocol. These products are available in a variety of configurations, shapes and sizes, and many can easily be combined with either a magnetic stripe or bar code. Its vinyl free Teslin® (synthetic printing sheet) products are environmentally friendly and demonstrate superior field performance, anti-static properties and durability.
Brock Solutions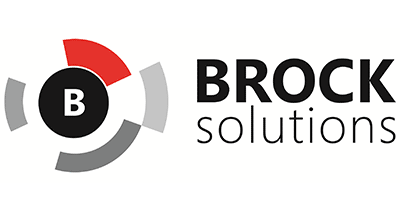 Brock Solutions will be showcasing its SmartSuite Airport and Airline Intelligence Software at FTE Global 2017. The business of running airports and airlines in today's fiercely competitive global market requires constant focus on improving the passenger experience while dealing with reductions to the bottom line, reducing operational costs, optimising baggage handling and passenger processing procedures, and examining all facets of airport and airline operations with the overall objective of streamlining operations. Brock Solutions' SmartSuite solutions are designed to help airports and airlines run at optimal levels of performance with reduced operating costs.
Unimark

Unimark is a global leader in airline ticket, bag tag and RFID printers. Its printers have gained the reputation of being the industry's most robust; engineered to withstand the challenges of the airport environment. Unimark printers are designed to maximise each customer's investment from a total cost of ownership. Customers realise an immediate reduction in their overall break-fix budget and are, in most cases, able to maintain printers on-site, avoiding costly depot service. Unimark will be launching innovative new printer designs at FTE Global 2017.
View the full exhibitor list and floor plan
Register to attend