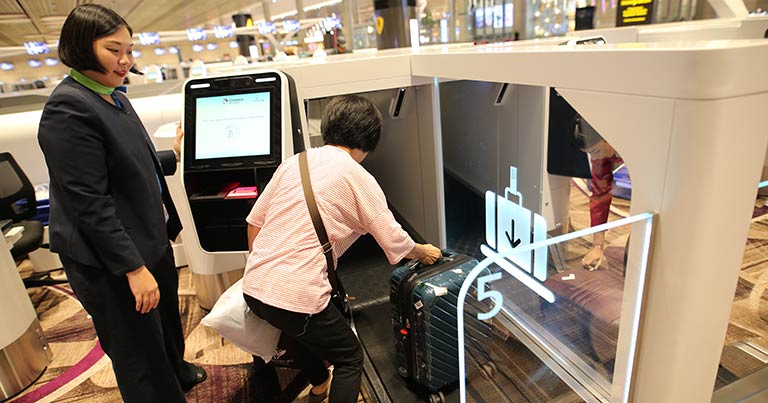 Changi Airport's Terminal 4 has enjoyed a successful opening day, with Cathay Pacific and Korean Air operating flights to and from the new facility.
Cathay Pacific flight CX659 from Hong Kong was the first flight to arrive at the new terminal at 05.40 hours on 31 October. Its passengers were welcomed with orchids and goodie bags as they stepped into the terminal. Passengers on the first departure flight, CX650 bound for Hong Kong at 06.50 hours, were also treated to local delights, games and activities.
On the first day of operations, T4 handled 19 arrival and departure flights, carrying about 4,200 passengers. According to Changi Airport Group (CAG), a Headline Partner of Future Travel Experience Asia EXPO 2017 (7-8 November, Singapore), as of 17.00 hours more than 80% of passengers had used at least one of the Fast and Seamless Travel (FAST) self-service options for check-in, bag drop, immigration and boarding. You can read more about FAST processing in our dedicated article.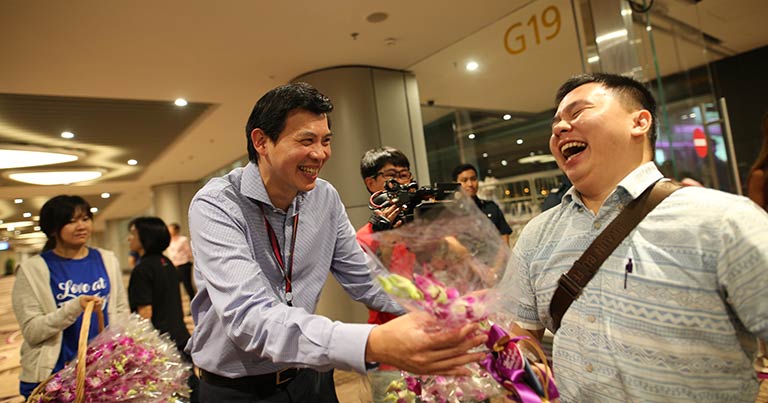 Tan Lye Teck, Changi Airport Group's Executive Vice President for Airport Management, said: "After five years in the making, we are very happy to commence operations at T4. The new terminal will increase Changi Airport's capacity by another 16 million passenger movements per annum (mppa), bringing the total to 82 mppa.
"T4 is expected to handle about eight million passenger movements in its first year of operation. More importantly, we are now able to deliver an even better travel experience to Changi's passengers."
He added: "We are thankful that everything has been smooth so far today. Our operations teams will continue to keep a close eye on the various systems to ensure that passengers enjoy a seamless travel experience at T4. We look forward to welcoming the other T4 airlines, which will start their operations progressively on 2 and 7 November."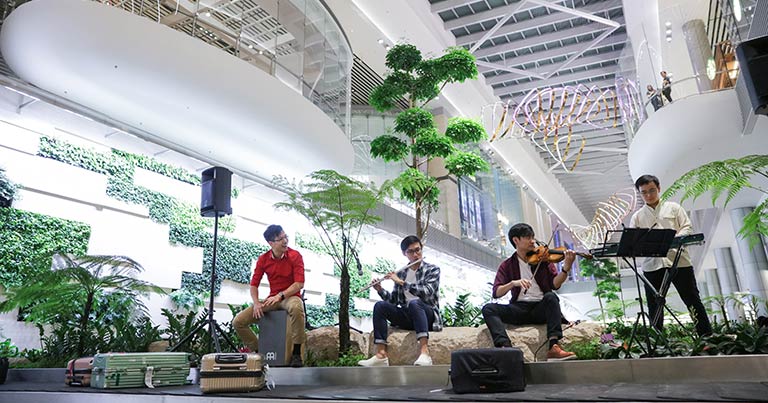 On 2 November Cebu Pacific and Spring Airlines will commence operations in Terminal 4, and on 7 November Vietnam Airlines and the AirAsia Group carriers will start operating to and from the new facility.
Teo Chew Hoon, CAG's Group Senior Vice President for Airside Concessions, revealed that T4's retail and F&B facilities received positive feedback on the first day of operations. The terminal includes 62 retail and service stores, and 19 F&B outlets, a quarter of which are making their debut at Changi Airport.
The facility also includes a Heritage Zone with facades of old Singapore shop houses, as well as art displays and immersive LED walls.
You can learn more about the new Terminal 4 in the Premium Conference at the free to attend Future Travel Experience Asia EXPO 2017, which will take place in Singapore on 7-8 November 2017.