Future Travel Experience Global 2018, which will take place in Las Vegas from 10-12 September, will include the biggest exhibition in the event's history. More than 70 of the air transport and travel industry's most forward-thinking vendors will showcase their latest products, services and concepts that have been designed to help airlines and airports improve the passenger experience, reduce costs, increase revenues and enhance operational efficiency both on the ground and onboard aircraft. Here we highlight a selection of the cutting-edge solutions that will be on display in the exhibition.
15below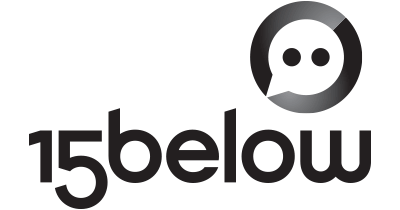 Visit 15below's stand and learn how to achieve the ultimate operational performance and customer happiness with Automated Check-In. Designed to simplify the airport experience for both passengers and airlines, 15below's innovative Automated Check-In (ACI) product was launched with Swiss International Air Lines. Using a single workflow to drive auto check-in and online check-in reminders among qualifying customers through highly targeted notifications, the module effectively maximises the number of passengers who are checked-in before arriving at the airport. And with no human intervention required, ACI saves time, resource and money, even during the busiest periods.
ACC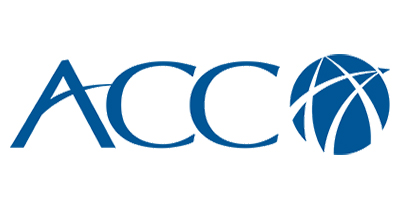 The Airport Consultants Council (ACC) is the global trade association that represents private businesses involved in the development and operations of airports and related facilities. ACC is the only association that focuses exclusively on the business interests of firms with airport-related technical expertise. ACC informs its members of new trends while promoting fair competition and procurement practices that protect the industry's bottom line.
Access-IS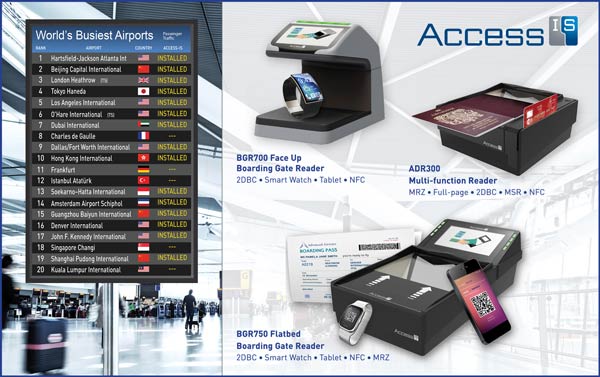 Access-IS designs and supplies innovative data capture solutions for desktop and self-service airport applications worldwide. Products include: ATOM® compact OEM passport-reader with 2D barcode, boarding gate readers (BGR) with NFC, and passport and 2D barcode OEM readers for kiosks and countertops. Visit the Access-IS stand where the company will be highlighting its latest ATOM KAD300, a state-of-the-art, multi-functional OCR/MSR reader with a low profile, compact design and options for 2D barcode reading and RFID functionality.
Airport Lounge Development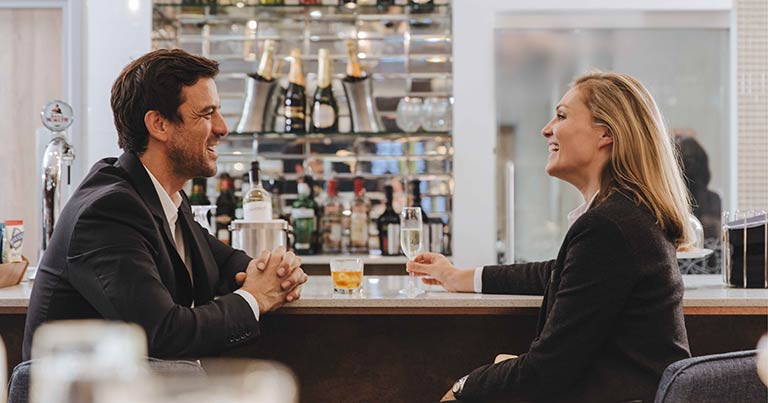 Airport Lounge Development (ALD) specialises in a turn-key solution for shared-use lounges, currently operating 15 airport lounges located in 11 US airports and two lounges in London Heathrow. ALD is a sister company to Priority Pass™, the world's largest independent lounge access programme. This unique corporate relationship with Priority Pass means that ALD can guarantee access to this highly sought after traveller on opening day. These card holders are some of the world's most premium customers of financial institutions and banks from around the globe. ALD's experience with 25 airline partners brings value to your airport as you secure additional carriers to new markets.
Airside Mobile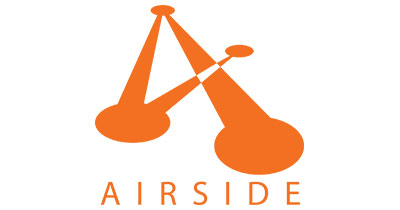 Airside Mobile is a digital identity company that is privacy by design. Its solution enables passengers to present their identity credentials and biometrics in a user-controlled, consent-driven way. For airports and airlines, the solution enables a single enrolment for biometric airport journeys, international flight boarding and more.
Register to attend FTE Global 2018
Alien Technology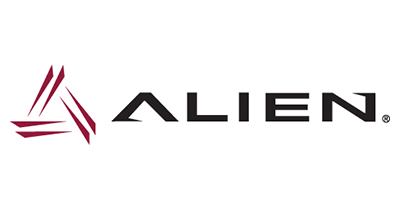 Founded in 1991, Alien Technology continues to lead in world class GS1 Class 1 Gen 2 and ISO 18000-6C compliant UHF passive RFID ICs, inlays, tags and readers (including fixed, handheld and sled) along with professional services and training. Headquartered in San Jose, CA, with offices worldwide, Alien Technology is among the most experienced quality suppliers of RFID innovation, technologies and products.
Arora Engineers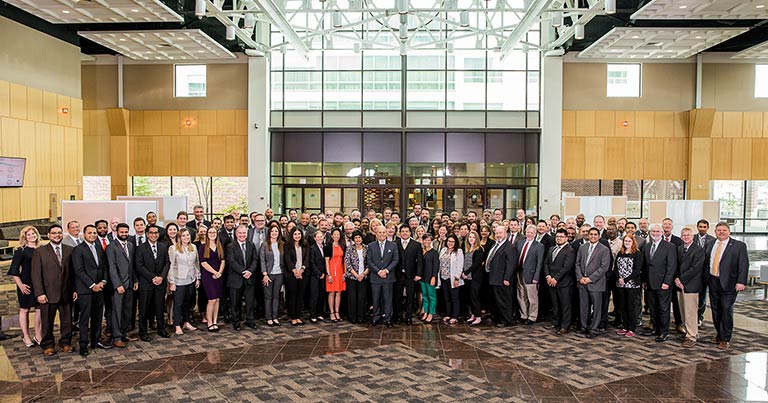 Get to know Arora Engineers and learn more about Arora ATLAS, an exciting platform that enables owners to manage their venues more effectively and efficiently, as well as significantly improve the passenger experience. Arora is rethinking infrastructure by providing solutions to help airports and their partners manage assets, streamline operations and maintenance, capture and analyse data, provide intelligent wayfinding, and improve security and emergency response. Through these efforts, ATLAS can help airports drive down operational costs and increase non-aeronautical revenue, gate turns, and passenger throughput capacity.
bagchain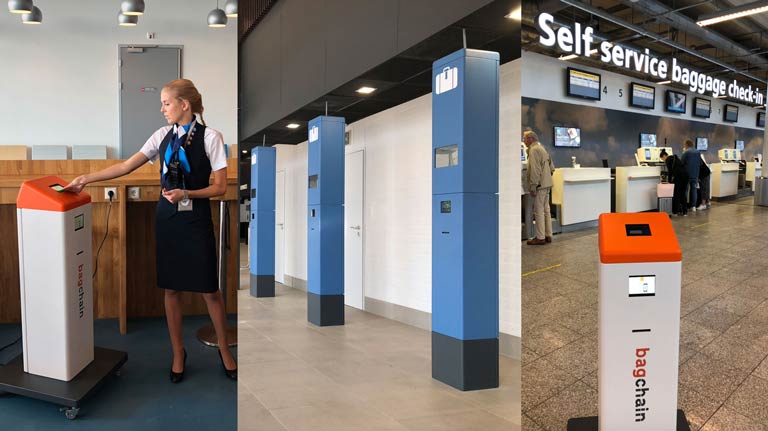 bagchain has launched a brand new line of innovative and simple products for airports, ground handlers and airlines. The company has introduced simple mobile touchless products whereby airports can reclaim valuable terminal space, realise higher throughput and enhance the travel experience for passengers. Just scan your boarding pass and print a baggage label at the bus station, conferences or at the parking lot in just five seconds. Checking hand baggage at the gate, a breeze with bagchain's gate solution. Connected via a secured bagchain cloud platform it communicates directly with the airline's DCS.
Brock Solutions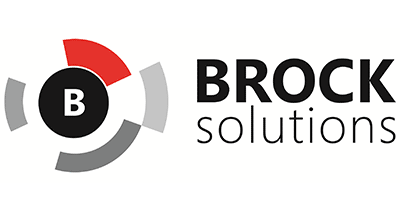 Brock Solutions will be showcasing its latest SmartSuite Enterprise innovations including: Intelligent Message Brokering with SmartConnect, a powerful message broker that interprets, manipulates, and routes messages between systems based on user-defined filters and business rules; and real-time BHS Monitoring with SmartVision, a graphical representation of the BHS that provides control room staff with real-time system monitoring and issue mitigation, increasing system uptime. Brock's SmartSuite Enterprise is a collection of modules that provide solutions for passenger and baggage processing.
CCM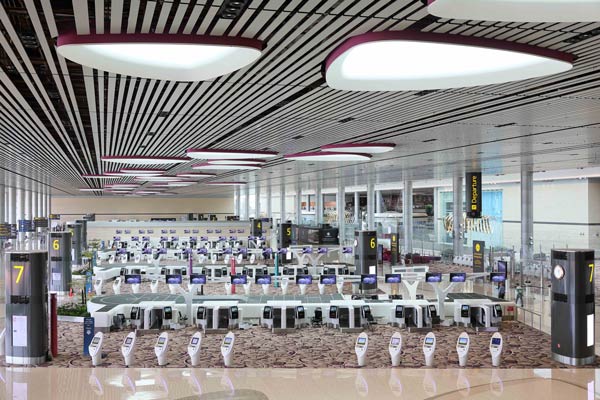 CCM is a worldwide leading group in total airport interiors, including hybrid and traditional check-in counters, canopies, signage, airport seating and VIP lounges. After more than 350 successfully delivered airport projects worldwide, CCM is now introducing its new concept of scalable hybrid check-in infrastructure for new or existing airports, allowing for a clever and timely integration of passenger self-service check-in and bag drop systems coupled with a unique and branded, made in Italy design and using the most durable and green featured materials. CCM's offer for the North American market is complemented with the most elegant and functional beam seating.
Register to attend FTE Global 2018
Chetu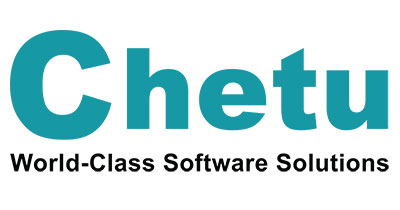 Chetu provides custom software development services for the travel industry. Chetu's elite team develops award-winning custom software solutions that span the entire travel software spectrum. Its custom solutions include online travel portals, booking engines, Central Reservation Systems (CRS), GDS/OTA integrations, custom mobile applications, Property Management Systems (PMS), dynamic pricing engines, Content Management Systems (CMS), custom SaaS systems, e-commerce solutions, custom workflows, SOAP/RESTful APIs, and more.
Cognex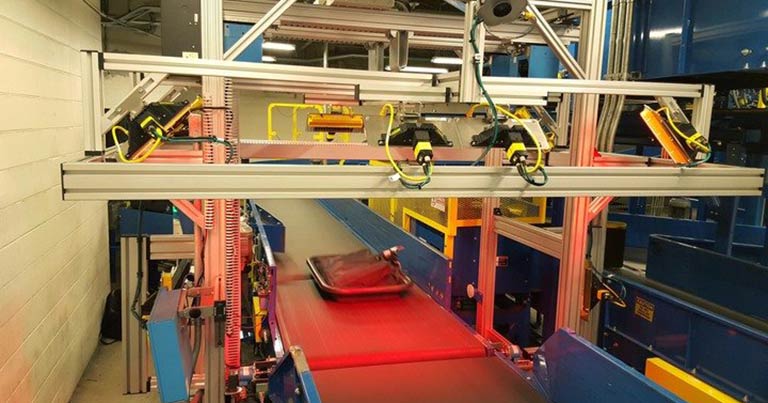 Cognex's airport baggage handling solutions use the power of image-based barcode readers to improve the speed and accuracy of luggage processing. Regardless of the position or orientation of the bag on the belt, Cognex barcode readers can locate and decode any barcode. Fewer unread codes means fewer bags miss their flights, which increases total baggage handling system efficiency, reduces manual encode operations, and improves customer satisfaction.
Copenhagen Optimization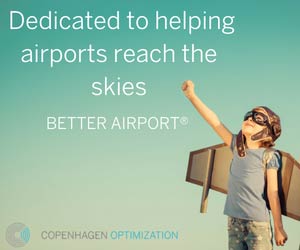 Copenhagen Optimization's software solutions and services help you forecast and manage traffic more efficiently, improving throughput, resource utilisation, and customer experience. Based on the company's experience working for international airports, it has developed a collaborative, user-friendly online software solution that will kick your business into a higher gear, Better Airport®.
DESKO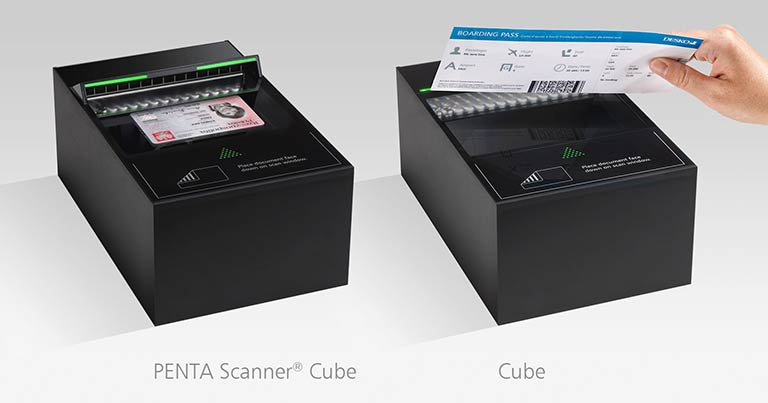 DESKO develops professional hardware for passport and boarding pass scanning, access control, security checks and passenger handling. The company will present its redesigned Cube product line including the Cube for efficient barcode scanning and the PENTA Scanner® Cube providing high-resolution image scans of passports and ID cards. Both document scanners are characterised by the same housing dimensions optimised for the easy integration in self-service environments e.g. kiosks, gates or counters.
dormakaba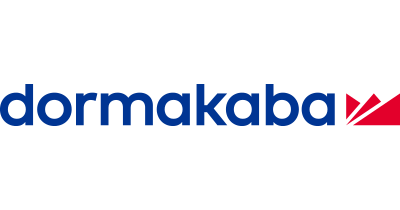 dormakaba will display the state-of-the-art solution for self-boarding and boarding pass control, Argus HSB-M03. The gate features biometric recognition and a multiple scanning device (2D-barcode, NFC, RFID, and ID documents) for validity check of the boarding token and a printer for receipt issue, e.g. for seat change. Kaba Gallenschütz is a subsidiary of dormakaba. The group offers a broad portfolio for access and access control solutions. The prize-winning 360° City App gives you a vivid picture of the solutions for airports and other segments. The Augmented Reality App visualises your chosen product in your environment. Bring an image and try.
Register to attend FTE Global 2018
eezeetags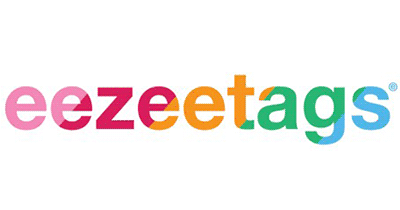 Passenger numbers rise as do the number of bags. Self-service bag drop units have proven to be able to increase bag drop capacity by 200% and empower passengers to take care of their own, unless provided with a bag tag designed for self service. eezeetags offers an Easy-Fast-Clean experience.
Embross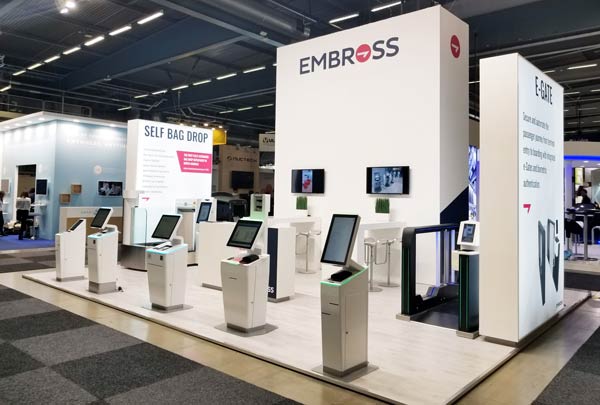 One of the world's leading passenger self service providers, Embross will be showcasing its popular range of check-in and self bag drop hardware and software solutions equipped with the latest facial recognition technology. Embross will be actively demonstrating the first CUSS-compliant biometric check-in and bag drop.
Four Winds Interactive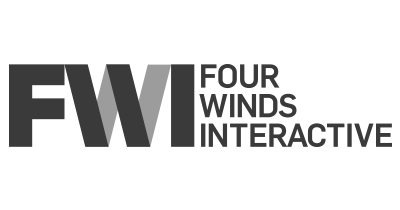 Improve every aspect of your overall passenger experience with purpose-built digital signage applications from Four Winds Interactive (FWI). FWI offers solutions from EVIDs, wayfinding to advertising and many more.
George Schmitt & Co.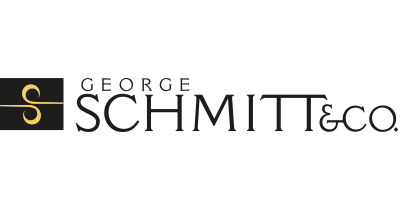 George Schmitt & Co. (GSC) is known as a high-quality printer to industry leaders in aviation, personal safety equipment, health care, pharmaceuticals, food, apparel, distilled spirits and tobacco. GSC is also a global leader in high security printing designing solutions to ensure product and supply chain integrity. Its dedicated RFID Business Unit designs and develops customised RFID solutions. GSC is a global leader in the aviation sector, producing 100% readable RFID baggage tags and labels using its patented and proprietary equipment, software and processes. The MTS SIGMA 100% readable baggage tags help to guaranty the success of RFID pilots and rollouts.
Glidepath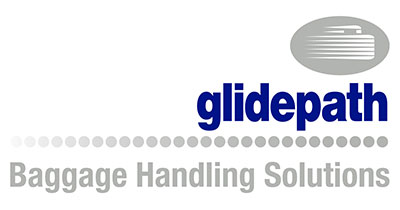 With over 45 years' industry experience and 800+ projects completed in more than 65 countries, Glidepath has become a leading expert in the challenging nature of operational baggage handling systems. In collaboration with Vancouver Airport Authority (YVR), Glidepath has built CHECKITXPRESS. Using innovative camera technology to improve typical read-rates and efficiency has helped bring the average processing time down to eight seconds per bag with no assistance required. But what also makes CHECKITXPRESS stand out is it is accessible for all customers regardless of age and mobility. Glidepath and YVR have applied ergonomic design principles to provide passengers ease of use by lowering the profile of the conveyor to four inches off the floor and creating durable ramps to help guide bags onto the conveyor.
Register to attend FTE Global 2018
Grab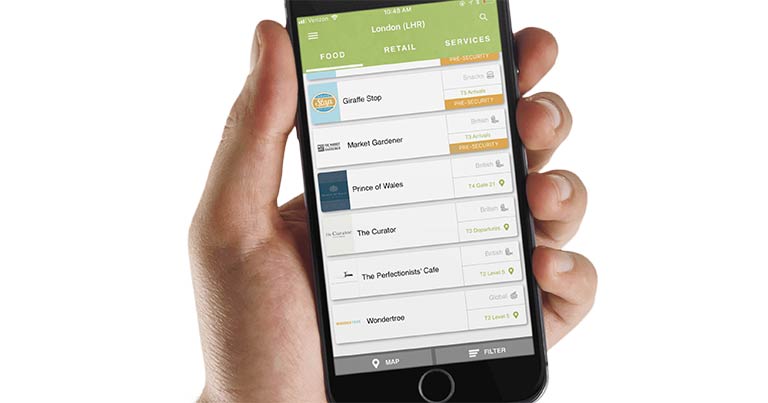 Grab, the airport e-commerce platform, powers self-ordering solutions across mobile, web and kiosks for airports, airlines and merchants. With integrations into popular day-of-travel apps like American Airlines, Grab's omnichannel marketplace connects tens of millions of travellers with merchants in the airport to improve the passenger experience.
Gunnebo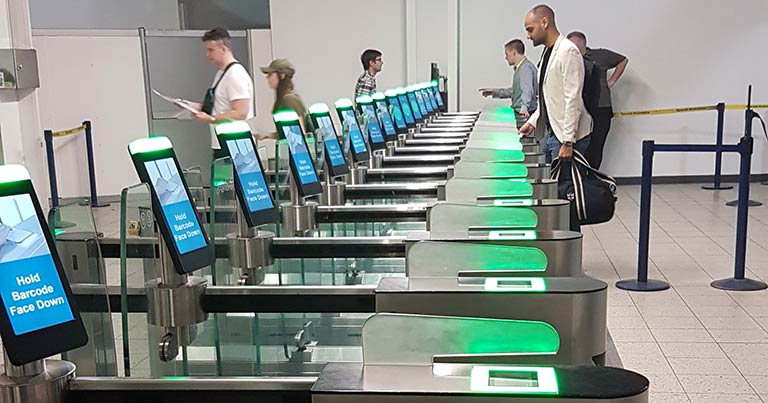 Gunnebo is a major global provider of gated control solutions in security, mass transit, stadia and aviation. For the airport Gunebo offers perimeter, building and staff control with specialisation in PAX control solutions at pre-security, transfer, lounge access, self-boarding, immigration, PAX anti-return, all covering the complete passenger journey from arrival to departure. Gunnebo's airport solutions are deployed around the world where the company has collaborated closely with airport security and IT as well as partnering with industry specialist partners to deliver a truly world class solution now including the "PAX Single Token Journey".
ICM Airport Technics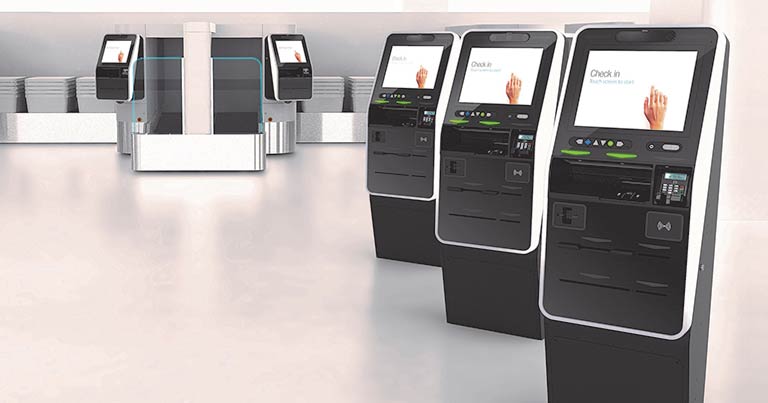 This year ICM Airport Technics will have on display a biometric-enabled Series 7 Auto Bag Drop unit, as seen at Changi Airport, Sydney International Airport, and with Delta Air Lines at Minneapolis-St. Paul Airport, amongst many others. ICM are also giving you the very first look at their latest product – ICM's Next Generation Check-In Kiosk. The kiosk and bag drop feature the same design DNA, giving passengers consistency at both stages, leading to a faster and more familiar check-in process.
IDEMIA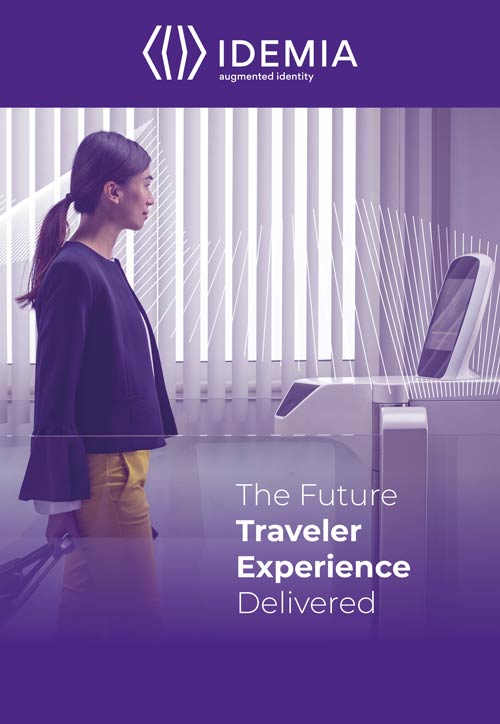 IDEMIA is the global leader in trusted identities for an increasingly digital world. The company provides solutions for government and law enforcement, secure ID issuance, applicant vetting, border management, retail, and travel using biometrics, document authentication and data verification. Its electronic identification (eID) and mobile driver's license (mDL) solutions empower organisations such as passenger experience providers to verify that individuals are who they say they are, ensuring the security of all travellers. Committed to the safety and comfort of the travelling public, IDEMIA continues to develop innovative, contactless biometric identification solutions that provide passengers with a seamless experience from entry point to boarding.
IER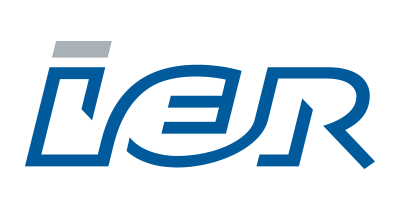 IER focuses on enhancing the airport experience by delivering self-service technology that increases throughput and security while empowering passengers to feel in control. IER's solutions combine online, mobile and in-airport experience for an enhanced automated and digital passenger experience at every touch point: from the moment passengers check-in to the boarding of their flight. IER's range of solutions includes: IER Fly To Gate, the end-to-end biometric journey; IER 919 and i920, high availability, visually enhanced kiosks; IER 710, Automated e-Gates for security checks, boarding and border control with embedded biometric devices, including US Exit; IER fully automated Bag Drop solution; and IER 400 and i420, Compact Boarding Pass/Bag Tag Printer.
Register to attend FTE Global 2018
iinside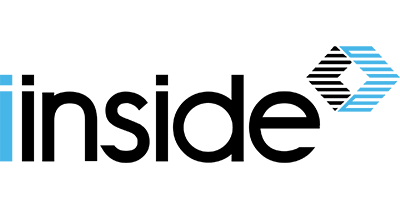 iinside is the pioneer of indoor location-based, behavioural-analytics, using cutting-edge LIDAR technology to provide best-in-class insights for human flow inside several leading airports throughout North America. Visit iinside's booth to get a demo of its visual analytics platform which helps airport operators act upon data-driven insights that influence behaviours and improve traveller efficiency. iinside will also be featuring use cases for its proprietary API, which seamlessly integrates TSA wait time data into existing travel applications. Combined with its patented technology, iinside leverages multiple airport data sets to create unprecedented correlations to ease traveller frustration and shorten wait time at security screening lines.
LocusLabs
LocusLabs is the premiere digital mapping and location provider to the air travel vertical. Through an end-to-end platform solution, LocusLabs makes it possible for airports to manage and communicate everything about their physical space and for airlines and travel brands to interact with their passengers based on deep location intelligence. The LocusLabs solution powers map and location features on any digital touch-point including mobile, web, kiosk, digital signage and augmented reality. With over 125 airports mapped globally, LocusLabs SDKs have been downloaded by more than 275 million users through the apps of its partners.
Magnetic Autocontrol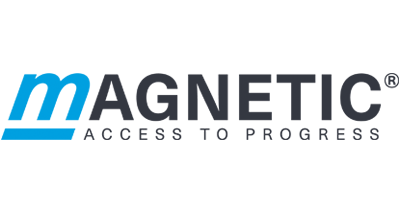 Magnetic AutoControl will showcase a variety of its pedestrian access and vehicle traffic control solutions, including its new airport boarding gate featuring rapid facial recognition technology. Magnetic Autocontrol's boarding gate features its 'wing-style' gate mechanism – which can easily be adapted for premium lounge or airport staff access points. Also on display will be the ADA-compliant swing gate, plus the drive mechanism "jellybean", showcasing an array of gate types for a variety of airport locations.
Magnetic Ticket & Label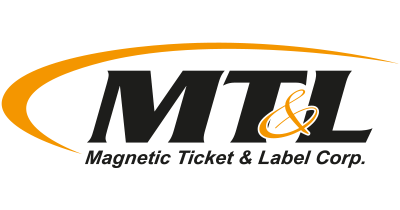 Magnetic Ticket & Label (MT&L) has been the leading provider of aviation travel documents and management solutions for over 30 years. MT&L is privately owned with manufacturing plants located in Dallas, Belleville and Nashville. MT&L is relationship-driven with a commitment to excellence. The company offers full service to its customers and works with many OEMs in its industry.
Materna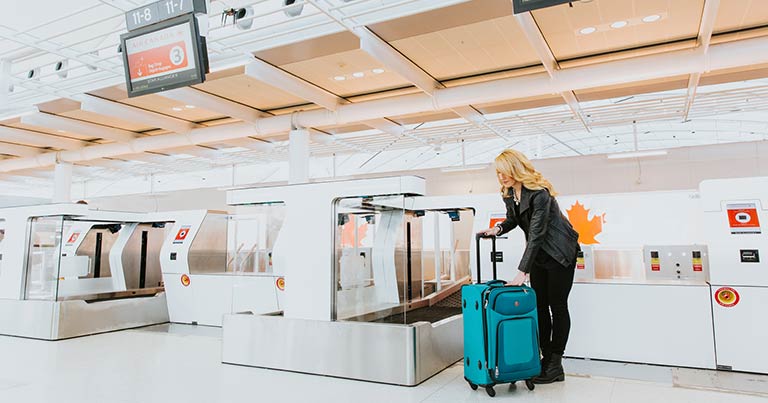 Materna is a leading provider of services for automated passenger handling to airlines and airports: from kiosk check-in and self bag drop hardware through to software implementations as well as service delivery and maintenance. These include CUSS-based applications for kiosk, online check-in, automated self bag drop and solutions for secure access and self-boarding. As part of its Integrated Passenger Services, Materna's bag drop solutions provide quick, easy and secure baggage drop-off for one and two step processes which can easily be integrated into existing systems and infrastructures. Its worldwide customers include Lufthansa, Emirates, Eurowings, and airports such as Bangalore, Toronto Pearson, Montreal, London Gatwick, Vienna, Athens and Hamburg.
Register to attend FTE Global 2018
Mindtree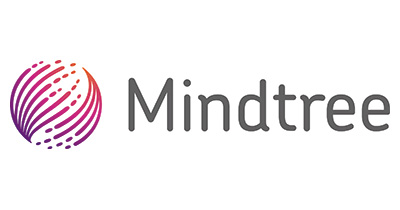 Mindtree is a global technology consulting, services and digital transformation company with a massive focus on the travel and hospitality industry. Mindtree will be co-presenting with Lufthansa on how it is supporting the airline with its Open API initiative that is accelerating context-based travel offers and strengthening Lufthansa Group's direct distribution strategy. Moreover, Mindtree will be leading a co-creation group discussion focusing on artificial intelligence.
Molon Labe Seating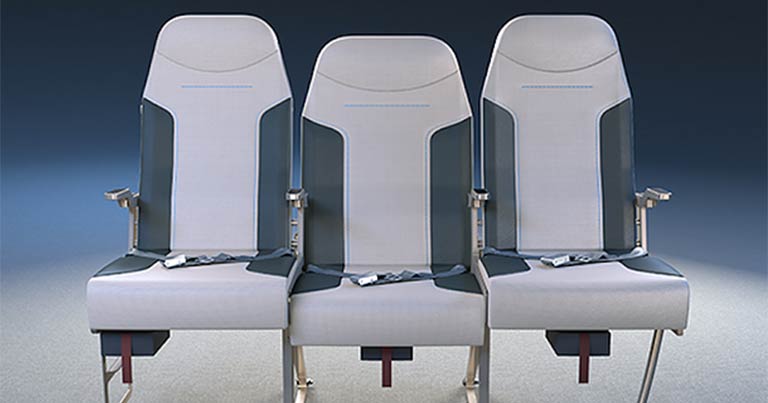 Molon Labe Seating will showcase the most spacious, widest economy class seats available. Molon Labe Seating designs and builds short and long haul economy airline seats based on its patented-staggered layout. This design allows the company to offer more lateral space for passengers, staggered armrests that solve the dreaded elbow wars and even offers a three-inch wider middle seat.
QuietOn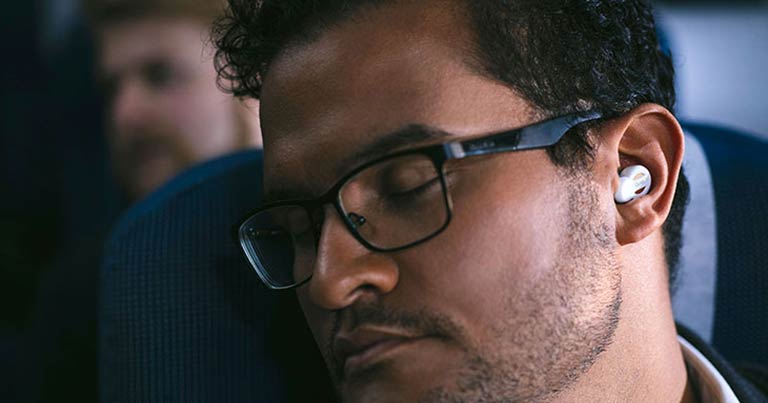 QuietOn's active noise cancelling earplugs are the perfect travel companion in a noisy environment such as aircraft cabin or open office space. QuietOn brings quietude with the latest technology in a smallest package, and enables the traveller to work, or sleep, even in the economy cabin. Designed for your wellbeing and comfort in a noisy world. 40dB noise reduction, 50-hours battery life on a single charge.
Rockwell Collins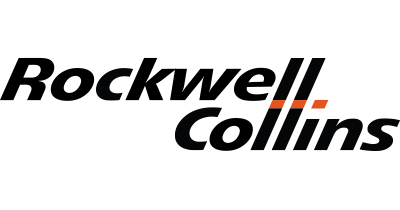 Rockwell Collins will exhibit a range of products including its MUSE cloud-based passenger processing solution, a new fit bag drop solution, and a new border control kiosk solution.
Samsung Electronics America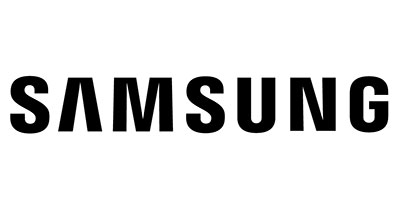 As one of the global leaders in enterprise mobility and information technology, Samsung provides enterprise products and services that help customers realise the promise of digital business. Its diverse portfolio of business products is designed to boost employee productivity, improve customer engagement and simplify IT management.
Register to attend FTE Global 2018
Secure Wrap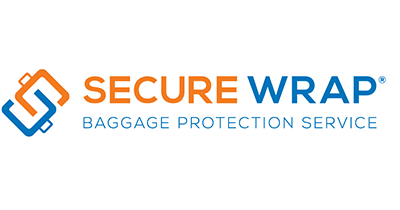 Secure Wrap is one of the world's leading full-service baggage protection services with more than 500 employees across 17 countries in over 50 airports, including many of the world's busiest airports. Headquartered in Miami, Florida, Secure Wrap has operated since 1994. Its service concept, which has remained substantially unchanged since its inception, is based on the premise that travellers require their luggage and belongings to be protected while they travel. The concept has evolved into the creation of a proprietary industry-leading wrapping machine, software, and process. Now, more than ever, the demand of luggage security and peace of mind, from both passengers and air carriers, has fuelled continuous growth and expansion of the Secure Wrap service.
SITA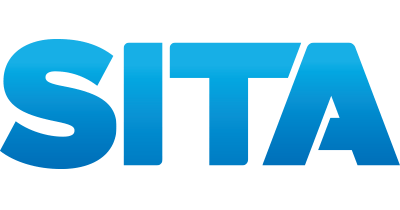 SITA is the communications and IT solution provider that transforms air travel through technology for airlines, at airports and on aircraft. Its portfolio covers everything from managed global communications and infrastructure services, to eAircraft, passenger management, baggage, self-service, airport and border management solutions. Owned 100% by more than 400 air transport industry members, SITA has a unique understanding of air transport industry needs and places a strong emphasis on technology innovation.
Storm Interface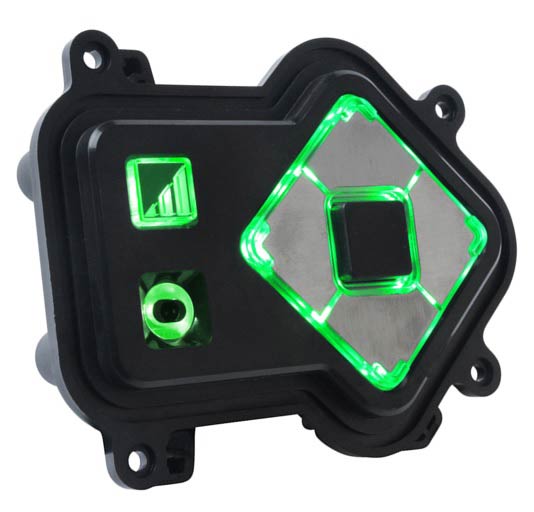 Storm Interface is showcasing its range of Assistive Technology Products (ATP). The ATP devices are ADA compliant and RNIB accredited, designed to offer menu navigation by means of audible content description. They allow users with impaired vision, reading difficulties or impaired fine motor skills to navigate through menus or directories that would typically be presented on a visual display or touch screen. Designed for use as the tactile/audio interface for any accessible self-service application such as kiosks, ticketing machines, etc.
STRATACACHE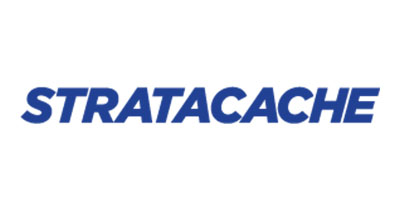 With over 2.4 million software activations globally, STRATACACHE creates a more satisfying travel experience with smart digital signage, interactive experiences and location-based technology that allows airports and airlines to present personalised digital content to passengers that is engaging, informative and entertaining. STRATACACHE's airport solutions such as flight information displays, digital advertising, touch screen surveys, and dynamic wayfinding optimise the overall airport experience for passengers and employees. Its mobile sensor and analytics platform will allow you to learn more about your passengers' interests, behaviours and patterns throughout the facility, gathering valuable insight that can directly improve airport operations and profitability.
Synect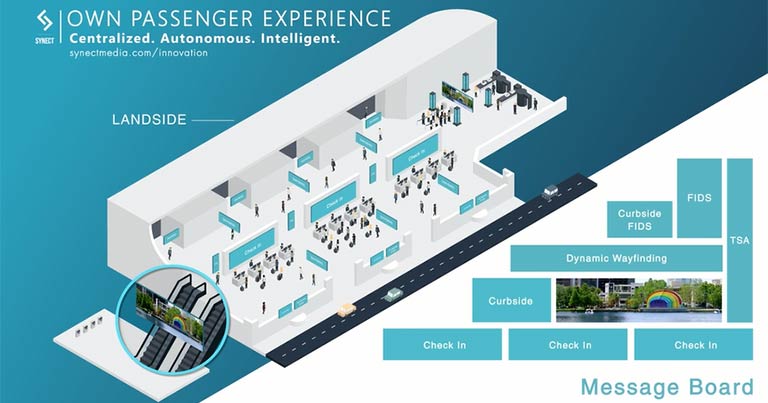 Synect is a visual communications firm revolutionising spatial experiences. It will demonstrate how its visual communications ecosystems help airports and airlines to own passenger experience, build engagement, and unify their visual communications touchpoints from the kerbside to the gates.
Register to attend FTE Global 2018
T&TIS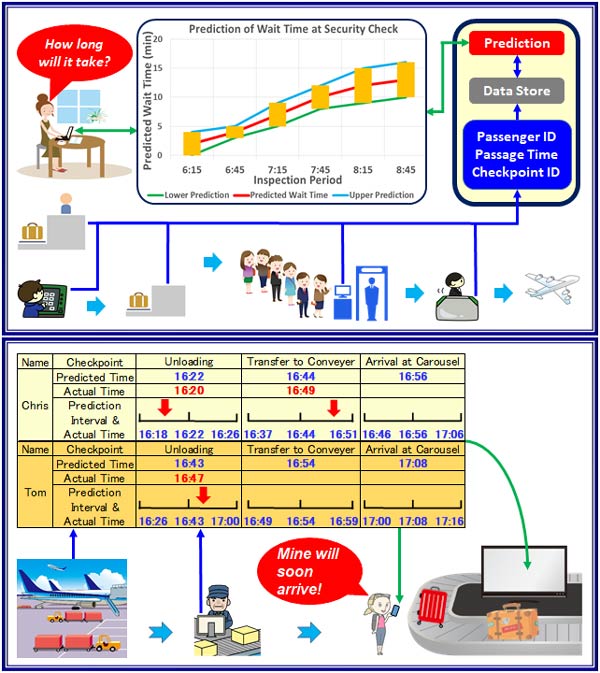 Travel time prediction service, SMARTRA, for passengers and baggage enables travellers to avoid a crowded period, reduce wait time, relieve their stress, purchase economical goods timely and meet someone just in time. It also enables airlines to dispatch more workers at the crowded period, reduce a long queue and level a workload, and it allows retailers to increase sales, and shuttle drivers to meet them just in time. Prediction is computed based on a probability density function and is more accurate than historical and real-time data. SMARTRA uses as checkpoints existing devices: RFID tags, barcode readers, beacons, e-Gates, biometric sensors, etc.
T-Mobile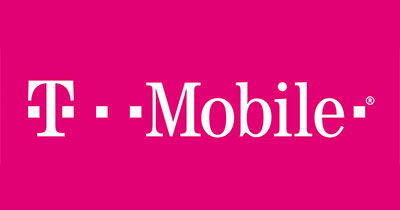 Right on the Strip, T-Mobile has two floors and 9,000 square feet of mobile retail experience unlike any other. With a staff that speaks a combined 11 languages, customers can explore how the Un-carrier is different through a variety of hands-on, interactive, multi-touch experiences.
Tascent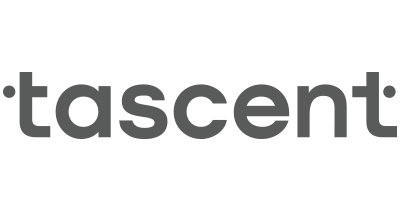 Tascent develops and deploys multimodal, high throughput and mobile biometric identity products and solutions that excel in challenging real-world environments. Each year, tens of millions of people rely on Tascent's biometric technologies for secure, seamless travel, public safety, and commerce. Through its offices in Silicon Valley, Washington, DC, Singapore, London, and Dubai and with its global partners, Tascent proudly serves the world's transportation hubs with next-generation biometric solutions that uniquely combine accuracy, usability, and award-winning design.
TSA Innovation Task Force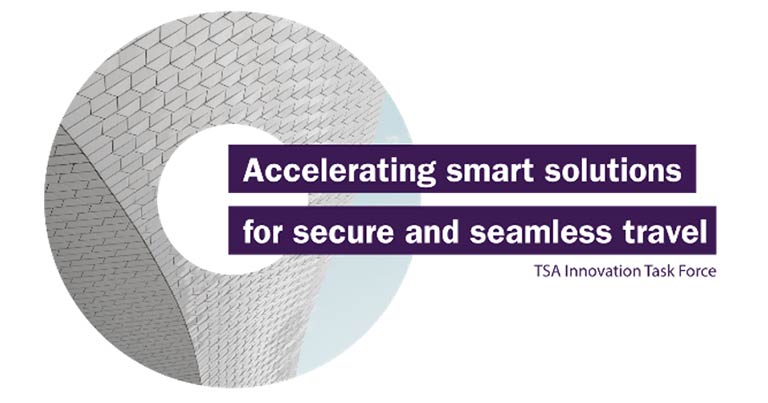 The Innovation Task Force (ITF), within Requirements and Capabilities Analysis (RCA) at the Transportation Security Administration (TSA), seeks to identify and demonstrate emerging solutions in the field to improve security effectiveness, efficiency, and the passenger experience. ITF is showcasing processes and recent efforts, as well as highlighting the current Broad Agency Announcement for vendors to submit their solutions to be considered for a demonstration. Vendors also can sign up to pitch their solutions to ITF at FTE Global and receive immediate feedback on the capability prior to formal submission to ITF.
Unimark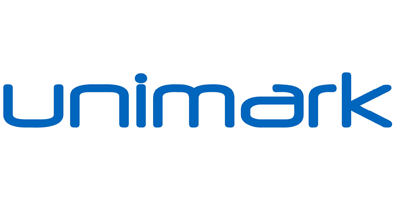 Unimark is one of the global leaders in airline ticket, bag tag and RFID (radio frequency identification) printers. Unimark offers the most advanced printers in the airline industry. Its printers have gained the reputation of being the industry's most robust; engineered to withstand the challenges of the airport environment. Unimark printers are designed to maximise each customer's investment from a Total Cost of Ownership. Customers realise an immediate reduction in their overall break-fix budget and are, in most cases, able to maintain printers on-site, avoiding costly depot service.
Register to attend FTE Global 2018
Vancouver Airport Authority – Innovative Travel Solutions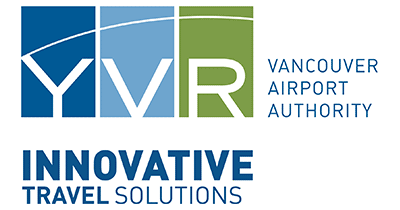 Innovative Travel Solutions (ITS) is the innovation team at Vancouver International Airport (YVR), who implemented BORDERXPRESS at YVR in 2009. BORDERXPRESS is the only automated border control solution designed specifically by an airport, for airports. ITS has now sold to 42 airport and seaport locations worldwide and recently announced the installation of 74 BORDERXPRESS kiosks at Pafos and Larnaka airports. This marks a major milestone for the industry and ITS, as it is the first implementation of permanent kiosks for Entry and Exit border control in Europe.
VidTroniX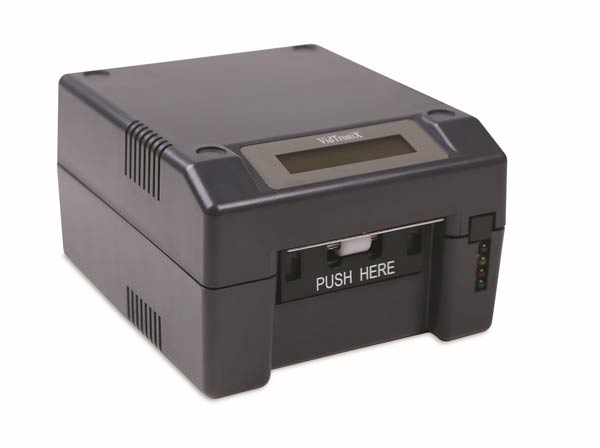 In addition to being a leading manufacturer and supplier of boarding pass and baggage tag printers for the aviation and travel industry, VidTroniX offers a full line of check-in and security related products. Since 1999, VidTroniX installed over 85,000 ATP and MAP printers and recently expanded its global presence in the marketplace with major installations in the Middle East, portable check in stations, incorporation of its printers into large scale kiosk projects and RFID baggage tag printers.
ViewTag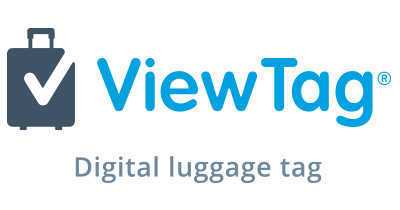 No waiting, no wondering. Avoid the airport kiosk and easily check your bag at home with ViewTag, a permanent, electronic alternative to paper-based bag tags that securely attaches to your luggage. ViewTag's durable digital luggage tag offers convenience at any airport worldwide. Participating airlines allow you to track your bags throughout the airport handling process using their app. ViewTag is equipped with RFID, Bluetooth QR, and a digital display that shows the same flight information as traditional paper-based bag tags. Approved by the International Air Transport Association (IATA).
Vision-Box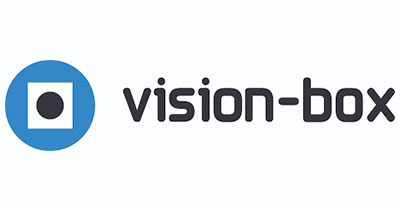 Vision-Box unveils its new portfolio of biometric IoT devices to seamlessly connect passengers with airports and airlines. Modularity, small size and connectivity, in association with IoT and AI technology, have been the main drivers for the development of the new product line. Passengers use their biometric identity to explore the airport. Passports, ID cards or boarding passes have only to be shown once. For the rest of the journey, your face is your passport. Airports, airlines and authorities manage the entire passenger experience through Orchestra™, a powerful multi-stakeholder and shared services platform. Certified "Privacy by Design" is natively embedded into the platform to guarantee compliance to all privacy-related legislation at stake.
Volantio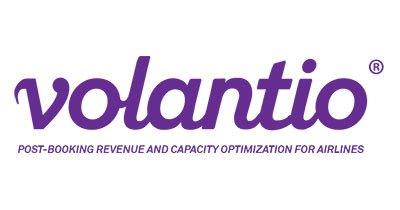 Volantio is a global leader in post-booking revenue and capacity optimisation software for airlines. Yana, Volantio's flagship web-based platform, leverages machine learning algorithms to drive higher unit revenues and improved capacity utilisation after customers have booked their flights, while also improving overall customer experience. Yana proactively identifies flexible passengers on target flights, makes them offers to move to lower demand flights, and automatically re-books them once they accept. Passengers are notified, via mobile, days in advance of departure. Volantio has been backed by leading strategic and industry investors globally, including JetBlue Technology Ventures, International Airlines Group, and Qantas Ventures.
Xebia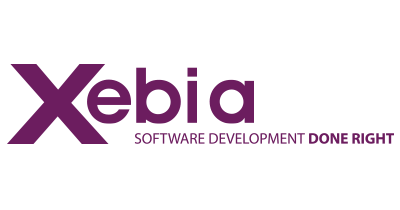 Xebia is group of highly ambitious software craftsmen. From strategy to technology implementation, Xebia is a one-stop shop for full stack digital transformation. Xebia provides innovative solutions and services to help your organisation become a digital winner. Based in specialised centres of excellence across offices in the Netherlands (HQ), US, India, France and UAE, Xebia aims for authority in its services of digital strategy, agile consulting & transformations, agile product management, big data & data science, cloud infrastructure, full stack development, quality and test automation, agile software security, user experience design and blockchain. Xebia works with many of world's largest airlines, banks, strategy consulting firms, government organisations, retailers, media firms and helps them succeed in all things technology.
Xovis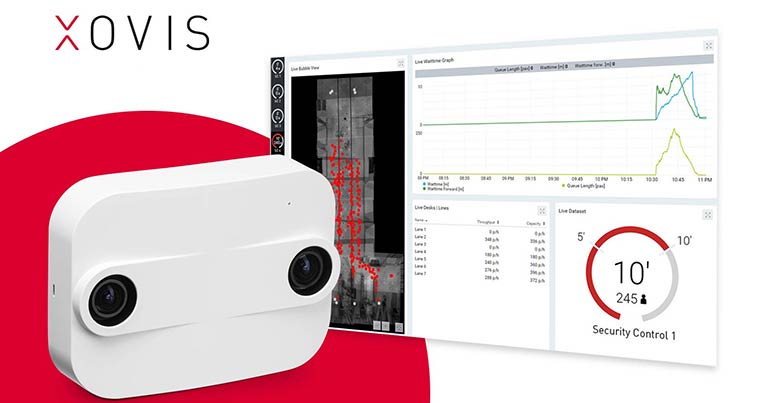 More than 65 international airports count on Xovis 3D Sensors and software solutions to measure KPIs such as waiting times, process times and passenger throughput. Based on the gathered real-time data, they optimise resource planning and capacity utilisation to improve passenger experience and increase customer satisfaction. Including a sophisticated data privacy concept, Xovis does not depend on signal emitting devices and stands out with unmatched accuracy, reliability, and ease of use. Founded in 2008, Swiss-based Xovis has evolved from a three-man start-up to a high-tech company with more than 80 employees.
View the full exhibition floor plan
Register to attend FTE Global 2018