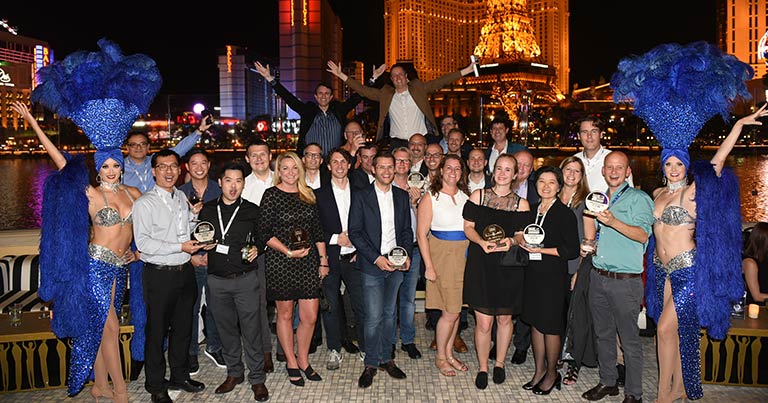 The world's most forward-thinking airports and airlines were recognised for their outstanding efforts to improve the passenger experience and business performance at the 8th Future Travel Experience Global Awards ceremony at FTE Global 2018. One startup, one student and one industry vendor were also recognised for their pioneering products and concepts.
The Awards ceremony – sponsored by Airport Lounge Development – took place at the FTE Global 2018 Gala Party, which was hosted by McCarran International Airport and sponsored by Rockwell Collins, at the spectacular Hyde at the Bellagio Hotel & Casino on the Las Vegas Strip. More than 750 senior industry figures gathered at the biggest-ever FTE Global show.
Awards sponsored by: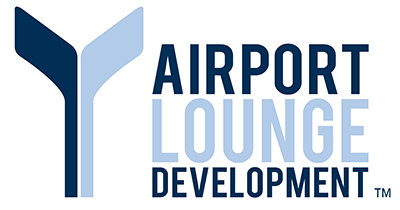 Best On the Ground Initiative:
Gold Award: Lufthansa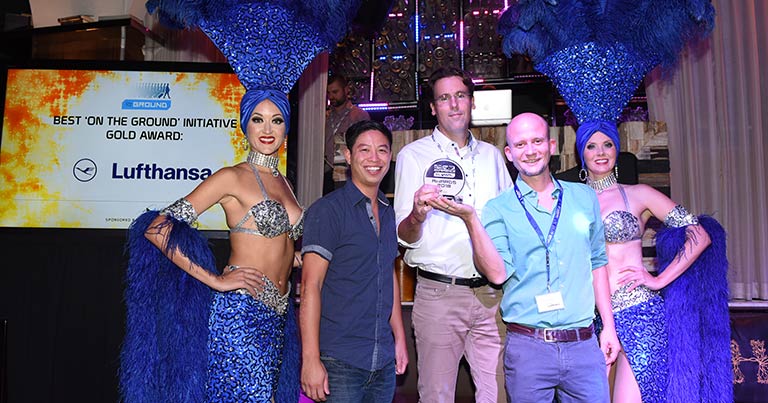 Lufthansa won the Gold Award in the 'Best On the Ground Initiative' category for its deployment of self-service disruption management solutions via digital channels. The airline has developed an artificial intelligence powered chatbot and a powerful re-accommodation tool, empowered passengers with self-service tools if their bags are misrouted, and is developing digital food & beverage vouchers, all of which are designed to improve the customer experience if services are affected by disruption.
Silver Award: Heathrow Airport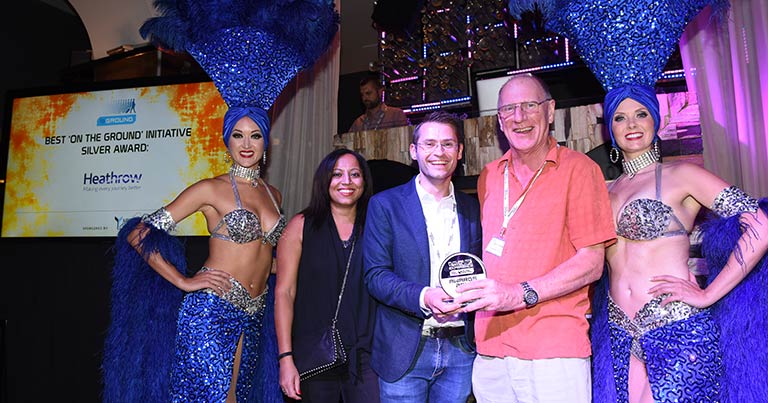 Heathrow was presented with the Silver Award in the 'Best On the Ground Initiative' category in recognition of its ambitious automation programme, which is helping to deliver a seamless end-to-end journey and minimise passenger touch points. The solution is part of a long-term strategy, supported by airlines and UK government, to link capabilities to drive a fully automated passenger journey including risk-based security. This strategy has already seen self-boarding gates and self-service bag drop installed. Biometrics technology is also being used to support this seamless journey vision.
Bronze Award: Air France & Groupe ADP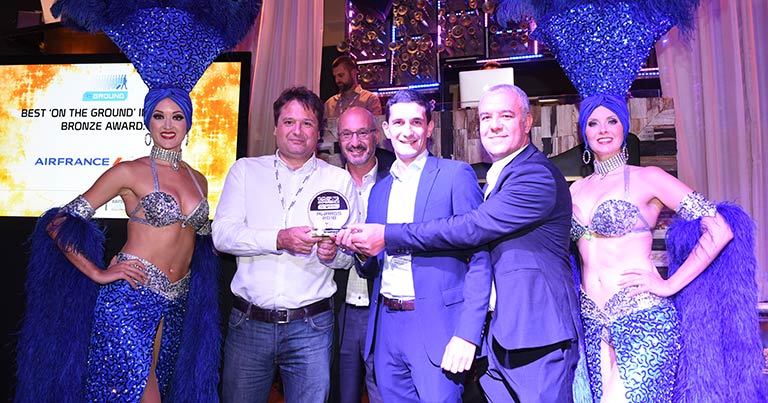 Air France and Groupe ADP were presented with the Bronze Award in the 'Best On the Ground Initiative' category for their development of the biometric boarding pass, which uses biometrics without deploying a central database. Unlike other smart boarding projects based on facial recognition using a central database, this innovation encrypts a passenger's face from an ID document within the boarding pass barcode, whilst respecting IATA barcode standards.
Best Up in the Air Initiative:
Gold Award: Emirates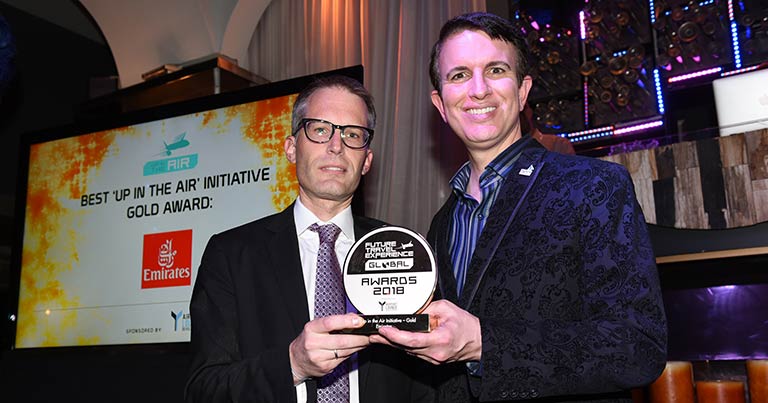 Emirates won the Gold Award in the 'Best Up in the Air Initiative' category for its introduction of a new First Class private suite on board its Boeing 777s. The suites feature floor to ceiling sliding doors and design features inspired by the Mercedes-Benz S-Class. Each suite offers up to 40 sq ft of personal space. Other impressive features include virtual windows; fully flat beds with a "zero-gravity" position inspired by NASA technology; a 32-inch full HD LCD TV screen; a video call function to communicate with crew; a service window through which drinks and canapés can be served; and an updated personal mini bar.
Silver Award: Singapore Airlines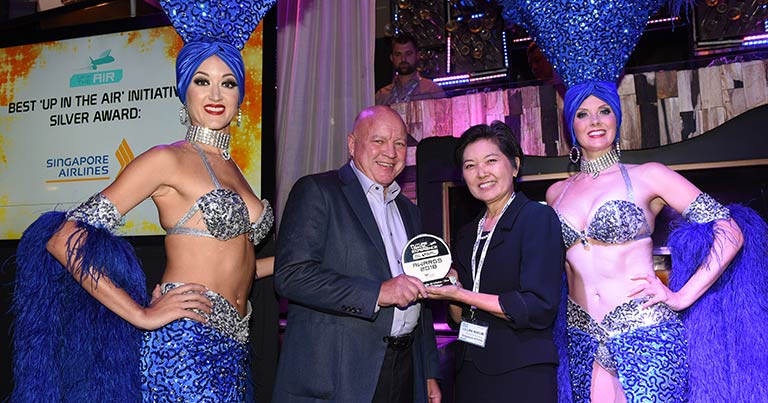 Singapore Airlines won the Silver Award in the 'Best Up in the Air Initiative' category for its rollout of new cabin products for its latest Airbus A380 aircraft. The enhancements – which benefit passengers in all classes of travel – range from personalised inflight entertainment and high-speed Wi-Fi to more luxurious amenities and dining services for premium passengers.
Bronze Award: Qatar Airways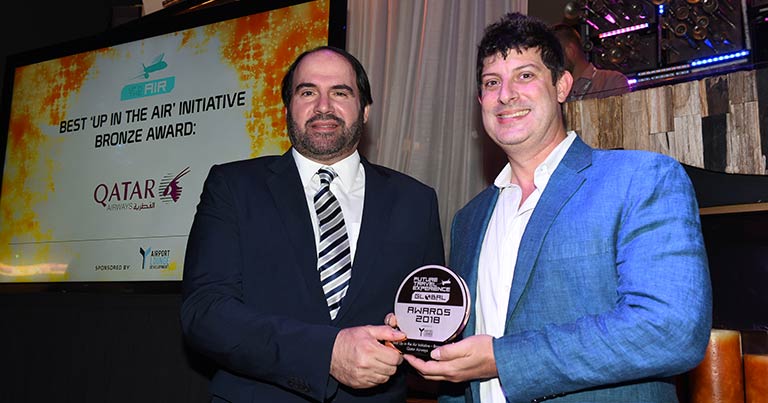 Qatar Airways won the Bronze Award in the 'Best Up in the Air Initiative' category for its inflight entertainment and connectivity (IFEC) upgrades, including Near Field Communication (NFC) technology integration. The ORYX ONE platform now includes over 4,400 titles and is complemented by a dedicated app, enabling passengers to personalise their entertainment experience. NFC integration allows passengers to "tap and transfer" their playlist from their personal device, while high-speed Wi-Fi has also been introduced.
Best Airport Terminal Design Project:
Winner: Changi Airport Terminal 4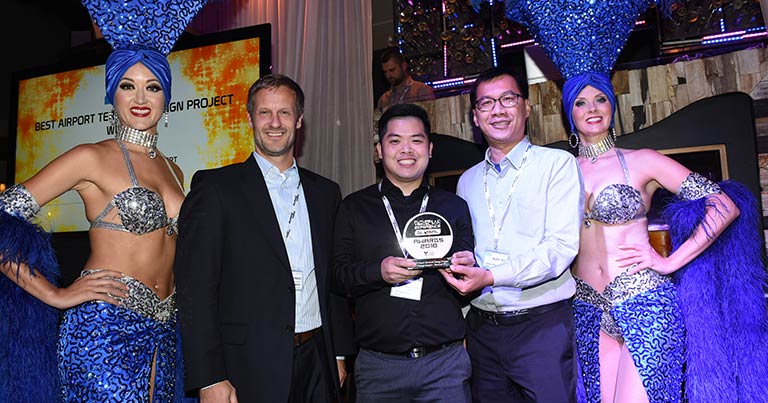 Changi Airport Group was presented with the 'Best Airport Terminal Design Project' award for the successful opening of the ground-breaking Terminal 4. The new facility, which opened in October 2017, makes extensive use of self-service and biometrics technology to support and secure a seamless passenger experience. A raft of unique features, including an immersive wall, a heritage zone, and art installations also help to create a sense of place and an unmistakable passenger experience.
FTE Accessibility Leadership Award:
Winner: Virgin Atlantic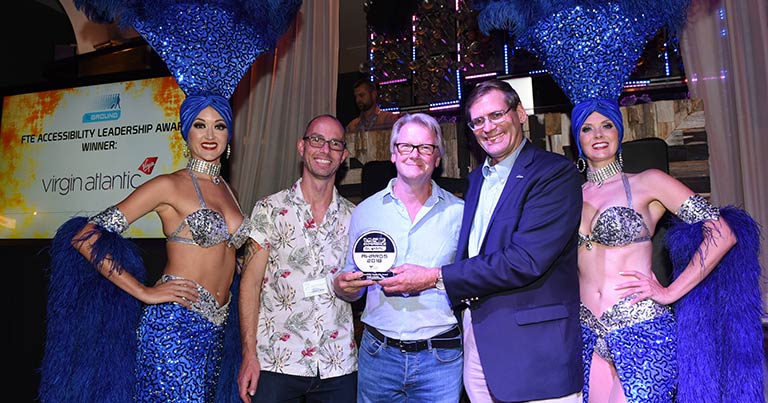 Virgin Atlantic won FTE's first ever 'Accessibility Leadership Award' for its introduction of a portable inflight entertainment (IFE) solution for passengers with visual impairments. The portable IFE platform was developed by Bluebox Aviation Systems with significant input from Virgin Atlantic and representatives from The Guide Dogs for the Blind Association. The result is an iPad-based IFE solution that includes controls and menus that are easy to detect and navigate, support in multiple languages, closed captions and audio-described content.
Best New Startup (in partnership with JetBlue Technology Ventures)
Winner: Redeam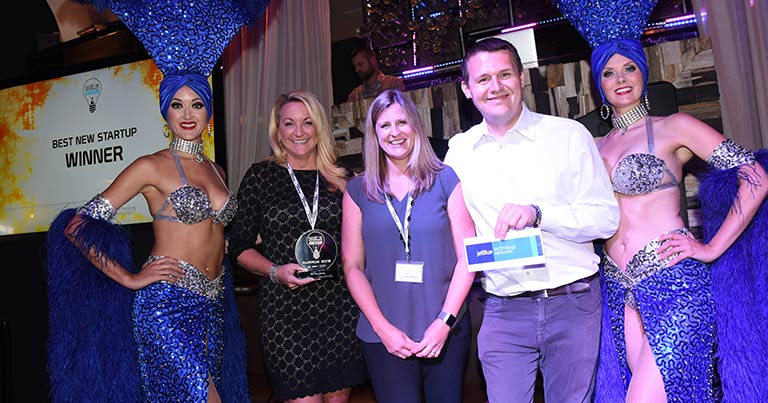 Redeam was voted winner of the 'FTE Global 2018 Startup Competition', delivered in partnership with JetBlue Technology Ventures. Redeam is a leading travel technology company solving a multi-billion dollar problem in travel: paper vouchers.
Best Supplier Innovation:
Winner: Molon Labe Seating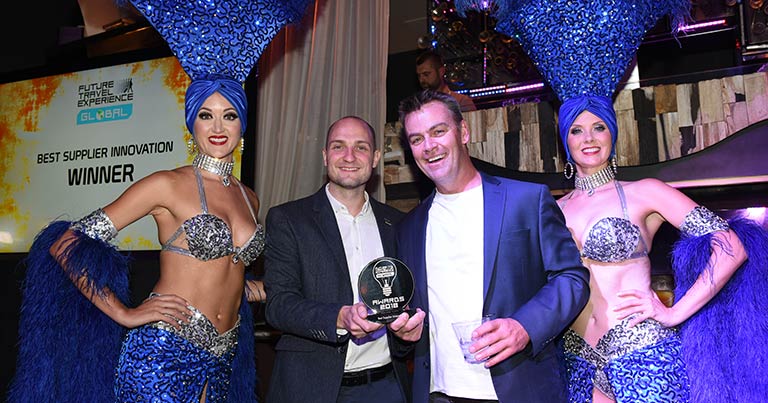 Molon Labe Seating was voted winner of the 'Best Supplier Innovation' Award. Molon Labe's patented seating designs offer more lateral space through the use of a staggered layout. During the FTE Global show, the company exclusively announced that it has secured its first airline customer for the pioneering "S1" seat.
FTE/KLM/TU Delft Student Disruptor Global Design Challenge:
Winner: Anna Drewitz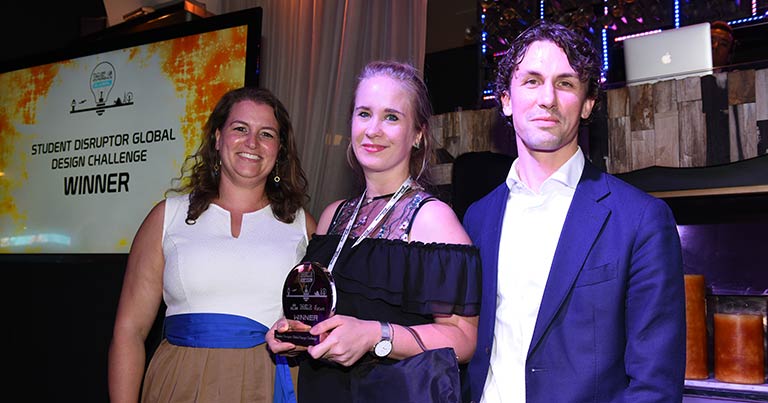 Ahead of FTE Global 2018, FTE teamed up with KLM and Delft University of Technology (TU Delft) to launch the Student Disruptor Global Design Challenge. Anna Drewitz was selected as the winner for her "FRED" concept – an artificial intelligence-powered robot that can assist passengers in the airport environment and simplify the travel process. Roxanne van Rijn, Sree Mahit Munakala and Iris Chung were also highly commended.