Future Travel Experience Asia EXPO 2018, which will take place at the Marina Bay Sands in Singapore, 13-14 November, will include the biggest free-to-attend exhibition in the event's history. Industry-leading suppliers from across Asia and further afield will come together to showcase their latest innovative products, equipment and services created to help airlines and airports improve end-to-end customer experiences, reduce costs, increase revenues and enhance operational efficiency.
The expo will include 'On the Ground', 'Up in the Air' and the new 'Onboard Hospitality Forum Asia' zones, where you can expect to see and demo a wide variety of new solutions and concepts from suppliers, including established global industry providers, regional specialists and dynamic new startups. Whether you are looking for products to help streamline the airport experience or increase comfort and personalisation in-flight, the expo hall is the place to find them. Here we highlight a selection of the solutions that will be on display in the exhibition. You can view the full exhibitor list here.
On the Ground exhibitors
Bacarai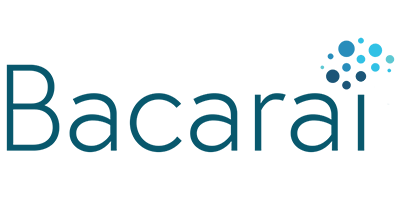 Bacarai is building an AI powered group travel marketplace that uses AI agents to automate an airline's group sales process. The platform can reduce group air contract cancellations, helping airlines better control inventory while making their group programmes more profitable. Because they no longer have to rely on selling group airfare via email or over the phone, Bacarai enables airlines to offer a better shopping experience.
BAGTAG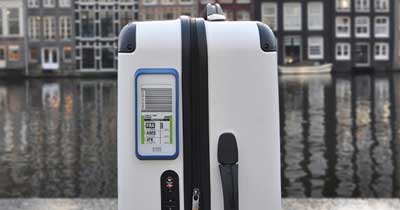 BAGTAG offers an end-to-end secure electronic bag tag solution that allows passengers to check in their luggage from anywhere and beat the queues at the airport. With BAGTAG airlines and airports can significantly improve operational efficiency by reducing queues, while at the same time greatly enhancing customer experience. Launched in 2018 with Lufthansa, Swiss and Austrian Airlines, with more airlines expected to follow soon.
Chubb Asia Pacific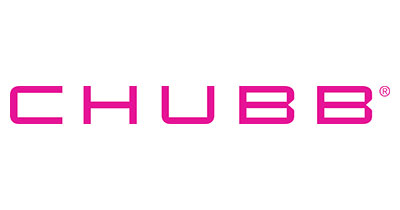 Chubb is one of the global leaders in the provision of travel insurance products and services. It works with great brands to help them increase their ancillary revenue through direct and online distribution of travel insurance products to their customers. Leveraging on its multinational capability, centralised connectivity and innovative product and distribution solutions, Chubb has a proven track record of delivering tangible results. Chubb partners with businesses from a wide variety of industry sectors including airlines, banks, credit card companies, mobile network operators, online and brick & mortar travel agencies and retailers.
Damarel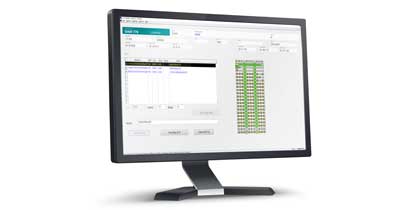 Damarel helps ground handlers, airports and airlines lower costs and improve efficiency through effective IT. Its passenger processing and ground handling solutions will help you maximise your company's potential. Need a fast, reliable and user-friendly check-in system? L-DCS is used in over 50 airports worldwide, to process more than 30 million passengers every year. Damarel's cost-effective DCS is available as a local install or fully hosted system, providing a simple, rapid and scalable check-in, bag drop and boarding solution. What would you do if your primary DCS failed? Choose Backup DCS from Damarel. Need to boost your ground handling operation? Launched in 2018, Damarel's next generation FiNDnet has more features and benefits than ever. Visit Damarel's stand to find ways to improve your passenger and ground handling operations.
DESKO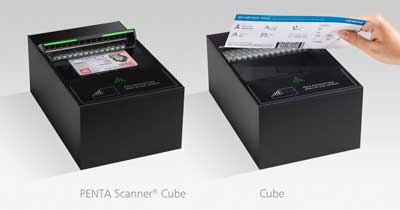 DESKO develops professional hardware for passport and boarding pass scanning, access control, security checks and passenger handling. The company is highlighting the redesigned Cube product line including the Cube for efficient barcode scanning and the PENTA Scanner® Cube providing high-resolution image scans of passports, ID cards and visas. Both document scanners are developed for the easy integration in self-service environments e.g. kiosks, gates or counters. With their optimised housing design, the scanners handle all size restrictions and integration challenges.
Register for your FREE pass
eezeetags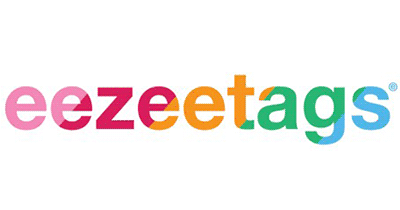 Visit eezeetags' stand and experience yourself why Bengaluru, Taoyuan and Gimpo airports have chosen to use eezeetags to enhance their passengers' experience. eezeetags understands that airports and airlines aren't just looking for products. They want solutions that will materialise into cost savings and increased efficiencies for their business. That's why eezeetags has developed its self-service bag tags, with a successful track record of helping the airline industry to improve operations. Interact with Sven and Borry and the "eezeetag-o-meter" and directly calculate your enhanced capacity when using eezeetags.
Embross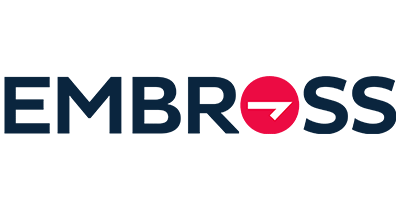 Embross will be showcasing its range of passenger self-service hardware and software solutions, including its next-generation biometric check-in and bag drop technologies. With over 20 years of experience in kiosk design and engineering, Embross continues to deliver unparalleled passenger self service capability and flexibility to airlines and airports worldwide.
Gunnebo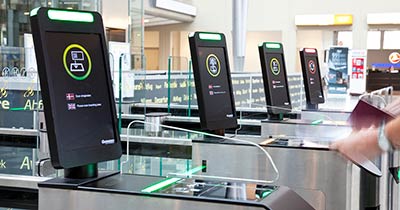 Gunnebo is a major global provider of gated control solutions in Security, Mass Transit, Stadia and Aviation. For the airport the company offers perimeter, building and staff control with specialisation in PAX control solutions at Pre Security, Transfer, Lounge Access, Self Boarding, Immigration and PAX Anti Return, all covering the complete passenger journey from arrival to departure. Gunnebo's airport solutions are deployed around the world where they collaborate closely with airport security and IT as well as partnering with industry specialist partners to deliver a truly world class solution now including the "PAX Single Token Journey".
Register for your FREE pass
ICM Airport Technics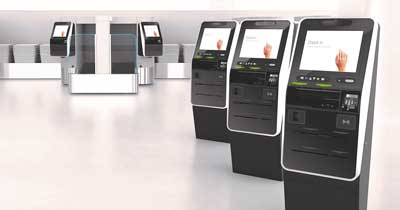 Visit ICM's stand to see the biometric-enabled Series 7 Auto Bag Drop unit, as well as the company's latest product – the Next Generation Check-In Kiosk. The kiosk and bag drop feature the same design DNA, giving passengers consistency at both stages, leading to a faster and more familiar check-in process. ICM's products can be found in airports all over the world including Auckland, Changi, Heathrow, Minneapolis-St. Paul, Sydney and Shanghai Hongqiao International, just to name a few. Experience for yourself the most consistent self-service process from check-in to bag drop.
Informatica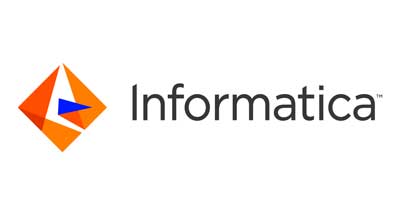 Digital transformation changes expectations: better service, faster delivery, with less cost. Businesses must transform to stay relevant and data holds the answers. As the world's leader in enterprise cloud data management, Informatica is prepared to help you intelligently lead— in any sector, category or niche. Informatica provides you with the foresight to become more agile, realise new growth opportunities or create new inventions. With 100% focus on everything data, the company offers the versatility needed to succeed. Visit Informatica's booth to explore what the company has to offer; unleash the power of data to drive your next intelligent disruption.
Japan Airport Terminal Co., Ltd. – Haneda Robotics Lab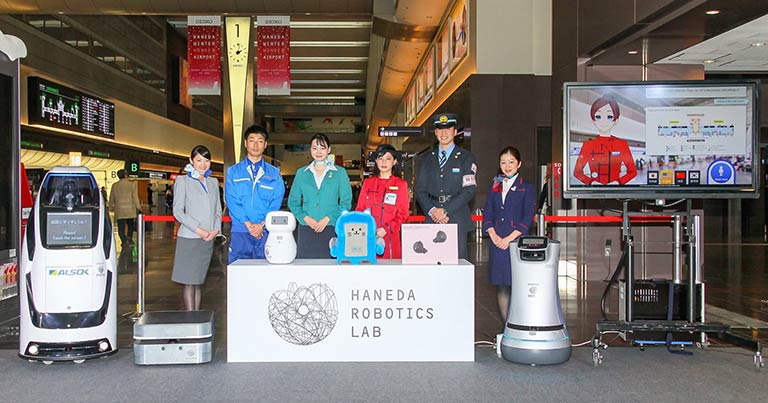 The theme of Haneda Robotics Lab's exhibit is "The Prospect of the Future Airport with Robot & AI Technology". Japan Airport Terminal Co., Ltd established Haneda Robotics Lab as part of the Japanese government's "Reform 2020" projects, in cooperation with the Ministry of Land, Infrastructure, Transport and Tourism as well as the Ministry of Economy, Trade, and Industry. The intention is to provide opportunities for robot developers to undertake user testing, and encourage airport users to feel familiar with the robots. A number of robots will be on display at FTE Asia EXPO.
Kaba Gallenschütz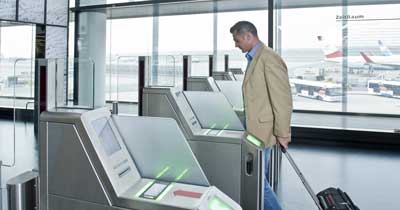 Kaba Gallenschütz is displaying its state-of-the-art solution for self-boarding and boarding pass control Argus HSB-M03. The gate features biometric recognition and a multiple scanning device (2D-barcode, NFC, RFID, and ID documents) for validity check of the boarding token and a printer for receipt issue, e.g. for seat change. Kaba Gallenschütz is a subsidiary of dormakaba. The group offers a broad portfolio for access and access control solutions. The prize-winning 360° City App gives you a vivid picture of the solutions for airports and other segments. The Augmented Reality App visualises your chosen product in your environment. Kaba Gallenschütz invites visitors to bring an image and try.
Register for your FREE pass
Limak Group of Companies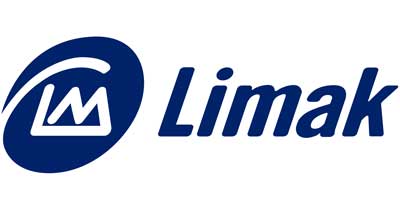 Established in 1976, Limak Group of Companies has expanded into numerous industries and it continues its sustainable growth. Today, Limak operates in the construction, tourism, cement, infrastructure, investment, energy, food, and aviation industries. Limak has undertaken several airport development projects worldwide including Istanbul Sabiha Gökçen Airport, Prishtina International Airport, Dakar Blaise Diagne Airport, as investor, operator, constructor; and Cairo International Airport, Kuwait International Airport, Rostov International Airport and Volgograd International Airport as contractor. Limak is one of the consortium companies of the Istanbul New Airport project – one of the largest airports in the world with a capacity of 200 million passengers.
MicroStrategy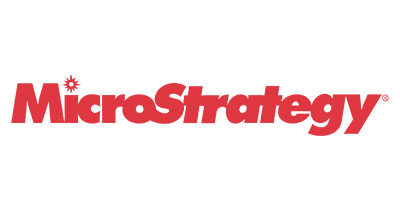 Transform your organisation into an Intelligent Enterprise by gaining real-time insights about your operations, supply-chain and customers with latest developments in Enterprise Analytics, Augmented Analytics, AI, Machine Learning, Real-time Telemetry, Digital Identity solutions and more.
NCS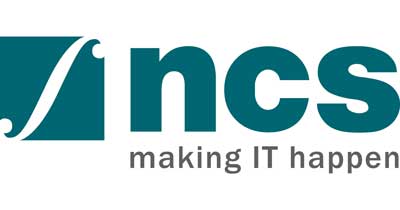 NCS is a member of the Singtel Group and a leading information, communications and technology (ICT) service provider with presence in the Asia Pacific region. NCS delivers end-to-end ICT solutions to help governments and enterprises realise business value through digital transformation and the innovative use of technology. Its unique delivery capabilities include consulting, applications development, systems integration, outsourcing, infrastructure management and portal solutions. In addition, NCS provides digital services to organisations by enabling their applications using digital technologies, including social media, mobility, analytics, cloud, artificial intelligence and robotics. NCS will be exhibiting the following solutions at FTE Asia EXPO: Smart Airport Analytics, Smart Airport Security, Smart Airport Trolley Management and NCS Consultancy.
PrehKeyTec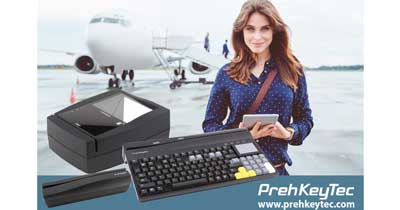 PrehKeyTec GmbH is a leading international manufacturer of high-quality data input systems. The product range for aviation includes keyboards and multifunctional reading devices. Every solution is engineered and manufactured in Germany. PrehKeyTec has specialised in the area of aviation for many years. More than 150 airports all over the world are using PrehKeyTec's input solutions. Airport and airline customers value the flexibility of its products. The premium quality makes every device reliable and durable. Its worldwide support network creates the perfect one-stop service. Visit the PrehKeyTec stand to find out how to boost passenger satisfaction with PrehKeyTec.
Register for your FREE pass
SITA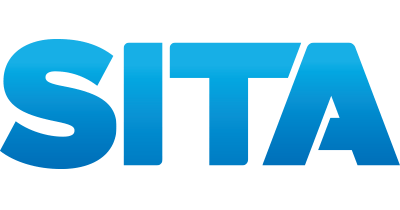 SITA is the communications and IT solution provider that transforms air travel through technology for airlines, at airports and on aircraft. The company's portfolio covers everything from managed global communications and infrastructure services, to e-aircraft, passenger management, baggage, self-service, airport and border management solutions. Owned 100% by more than 400 air transport industry members, SITA has a unique understanding of its needs and places a strong emphasis on technology innovation.
T&TIS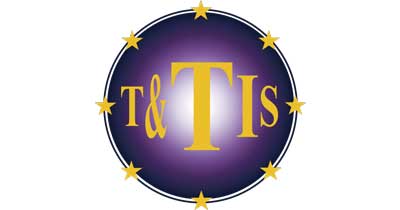 Travel time prediction service, SMARTRA, for passengers and baggage enables travellers to avoid a crowded period, reduce wait time, relieve their stress, purchase economical goods timely and meet someone just in time; airlines to dispatch more workers at the crowded period, reduce a long queue and level a workload; retailers to increase sales; and shuttle drivers to meet them just in time. Prediction is computed based on a probability density function and is more accurate than historical and real-time data. SMARTRA uses as checkpoints existing devices: RFID tags, barcode readers, beacons, e-gates, biometric sensors, etc.
Teksbotics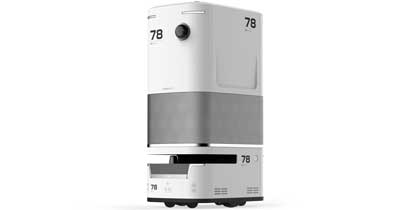 Teksbotics is a dynamic technology company based in Hong Kong with special focus on robotics and artificial intelligence. Aiming to solve different kinds of passenger and logistics transportation problems, Teksbotics offers a wide range of solutions from an autonomous guided vehicle, a service robot to driverless solutions. Some of these customised solutions have already been deployed in world leading airports.
TrustaBit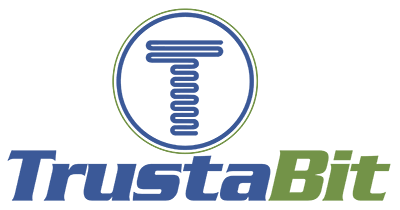 TrustaBit is a flight disruption management solution that helps airlines harness the power of blockchain and smart contracts to improve the passenger experience. The solution notifies passengers of flight disruptions prior to airport arrival, automates compensation and offers multiple redemption options – vouchers, miles, or fiat (local currency).
ViewTag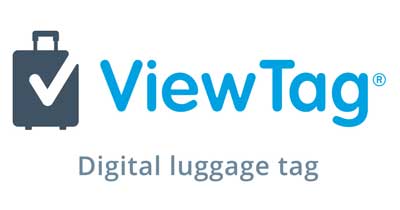 No waiting, no wondering. Avoid the airport kiosk and easily check your bag at home with ViewTag®, a permanent, electronic alternative to paper-based bag tags that securely attaches to your luggage. ViewTag's durable digital luggage tag offers convenience at any airport worldwide. Participating airlines allow you to track your bags throughout the airport handling process using their app. ViewTag is equipped with RFID, Bluetooth QR, and a digital display that shows the same flight information as traditional paper-based bag tags. Approved by the International Air Transport Association (IATA).
Vision-Box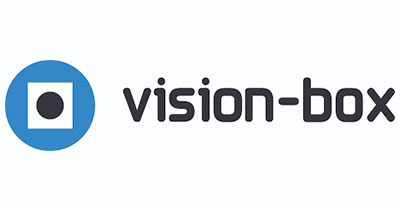 Vision-Box unveils its new portfolio of biometric IoT devices to seamlessly connect passengers with airports and airlines. Modularity, small size and connectivity, in association with IoT and AI technology, have been the main drivers for the development of the new product line. Passengers use their biometric identity to explore the airport. Passports, ID cards or boarding passes have only to be shown once. For the rest of the journey, your face is your passport. Airports, airlines and authorities manage the entire passenger experience through Orchestra, a powerful multi-stakeholder and shared services platform. Certified "Privacy by Design" is natively embedded into the platform to guarantee compliance to all privacy-related legislation at stake.
Register for your FREE pass
Volantio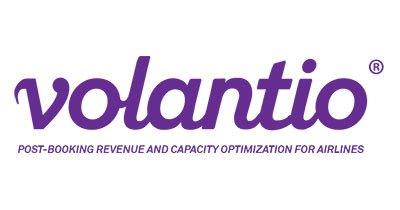 Volantio is one of the global leaders in post-booking revenue and capacity optimisation software for airlines. Yana, Volantio's flagship web-based platform, leverages machine learning algorithms to drive higher unit revenues and improved capacity utilisation after customers have booked their flights, while also improving overall customer experience. Yana proactively identifies flexible passengers on target flights, makes them offers to move to lower demand flights, and automatically re-books them once they accept. Passengers are notified, via mobile, days in advance of departure. Volantio has been backed by leading strategic and industry investors globally, including JetBlue Technology Ventures, International Airlines Group, and Qantas Ventures.
Xovis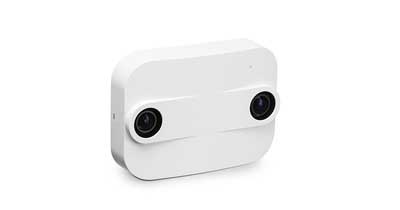 Swiss-based Xovis is one of the market leaders in people flow monitoring. More than 65 international airports count on the combination of Xovis 3D sensors and software solutions to move people more smoothly through their facilities, optimise resource planning and ultimately increase customer satisfaction. Airports capitalise on Xovis' unmatched accuracy, reliability and ease of use to measure a broad range of KPIs such as passenger frequency, dwell times, waiting times and passenger throughput. The Xovis system also includes a sophisticated data privacy concept and does not depend on signal emitting devices.
Up in the Air exhibitors
AIRFI.AERO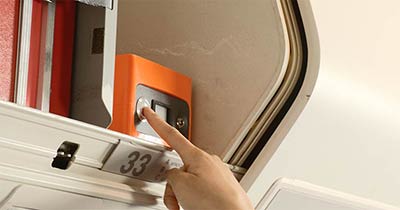 The award-winning AirFi Box is a market-leading Portable Wireless IFE (inflight entertainment) platform, with over 67 airlines and 1,400 aircraft flying AirFi every day. AirFi is a proven, fast and cost-effective way to introduce a great new passenger experience and create new ancillary revenue streams. The AirFi Box integrates easily into existing airline logistics and is suitable for any flight length and every aircraft type – requiring no certification or aircraft downtime. Connected Crew is AIRFI.AERO's retail EPOS solution, empowering crew to enrich the passenger experience. Multiple features are integrated into a single tablet app, enabling crew to increase onboard sales, create a paperless cabin and improve on-board service levels.
Display Interactive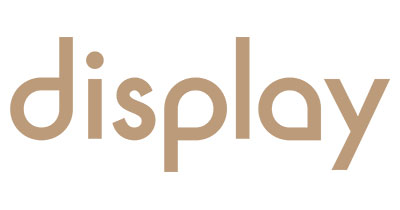 Display Interactive has more than 10 years of experience in applying expertise and skills in inflight entertainment (IFE), that has leveraged long-standing relationships with major consumer brands. Editors of UGO, a wireless IFE SAAS solution, Display Interactive's mission is to deliver competitive tools and services to help its clients and partners create new business opportunities through optimal user inflight experiences. UGO technology is trusted by well-known airlines such as Qatar Airways, Joon (Air France) and Corsair, among others.
Flymingo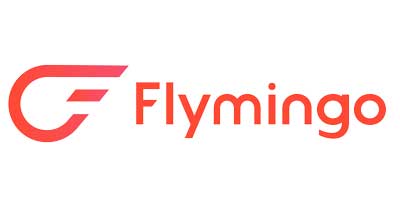 Flymingo makes on-board streaming to passengers' mobile devices easy and affordable. It provides speedy streaming to more than 100 users simultaneously, for over 15 hours. Light and portable, Flymingo packs the entire experience in a small 10-inch unit. It can either be battery-powered or connected to the aircraft power system. Flymingo is fully compliant with air safety norms and has received DO-160 G Part 4, 16, 17, 21 certifications. Flymingo is more than the next generation of inflight entertainment. It's an uncompromising vision of entertainment and e-commerce for the world's most innovative airlines.
Infinite Peripherals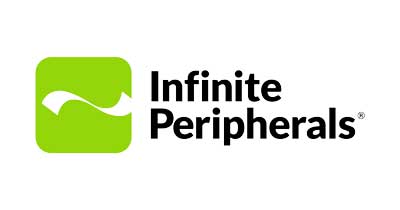 Infinite Peripherals creates custom mobility solutions for airlines around the globe. This year the company is showcasing the Infinea Tab Lite, a detachable mobile point of sale device for inflight purchases. For an end-to-end solution, Infinite Peripherals will also demonstrate the Infinea Retail Air software. This innovate solution can process onboard payments and back office data and reporting from a single application. To explore the many ways it improves inventory processes, ticket verification, and retail workflow, visit Infinite Peripherals booth to unlock the possibilities of the travel experience.
Inflighto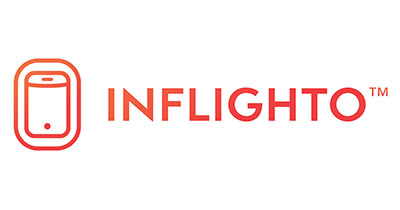 Want to see the mobile app that's revolutionising inflight entertainment? Come to the Inflighto stand and meet the team behind Inflighto – the number-one inflighto moving map app available. They'll talk you through the Inflighto app's features and corporate partnership opportunities.
Panasonic Avionics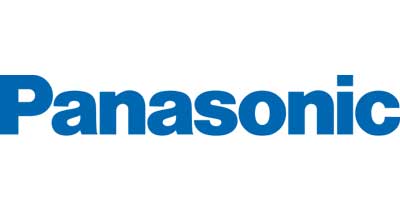 For over 35 years, Panasonic Avionics has focused on two objectives – strengthening the connection between airlines and their passengers and enabling them to operate more efficiently. In order to do that, Panasonic designs, builds, implements and maintains inflight entertainment and connectivity solutions tailored to each airline's specific business needs. The key enabler is the industry's most capable and award-winning IFEC platform, empowered by an unparalleled ecosystem of partnerships, applications, tools, and service infrastructure. Panasonic's solutions allow airlines to increase the value of their brand, foster passenger loyalty, generate ancillary revenue, and reduce their operating cost.
Onboard Hospitality Forum – Asia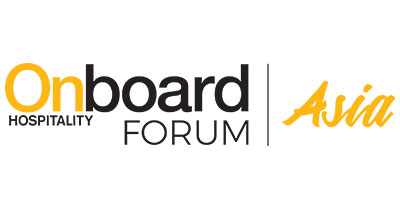 Onboard Hospitality will host the free-to-attend Onboard Hospitality Forum – Asia as part of FTE Asia EXPO 2018 (13-14 November, Singapore). This unique Forum will offer the onboard hospitality sector the opportunity to share Asia-specific insights and information, as well as showcase their products to the region. Confirmed exhibitors include the likes of FORMIA, Linstol, Nandan, SATS, Tea Pop, SkyLights, Bayart Innovations and Easun. Simply register for a free expo pass for access to the Onboard Hospitality Forum – Asia.
Register for your FREE pass
FORMIA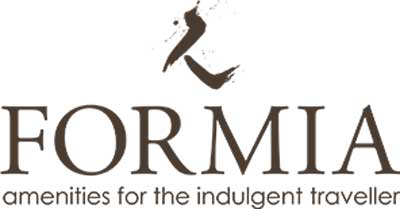 FORMIA is a global leader in tailor-made premium guest and inflight service amenities, including kits, bags, cosmetic and comfort items. Hear how it has worked on an innovative and award-winning gifting programme for Singapore Airlines. Over the past three decades, FORMIA has forged a distinctive design approach and exceptional innovation which is a testament to the company's expertise. It works in partnership with the world's leading airlines and brands in luxury, travel, lifestyle, and well-being, to identify the most profitable strategic fit, and adding value to the airlines' proposition.
SkyLights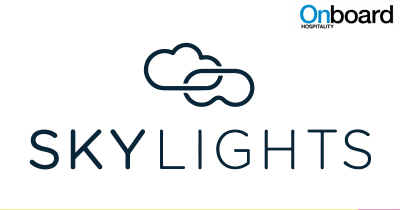 As passenger wellbeing moves up the agenda, SkyLights founder Laurence Fornari, will join the EXPO stage to explain how virtual reality can open the door to a new world of wellness. SkyLights partners with airline customer experience managers to help them upgrade and differentiate their premium business and is set to launch range of new onboard developments in the coming months.
Easun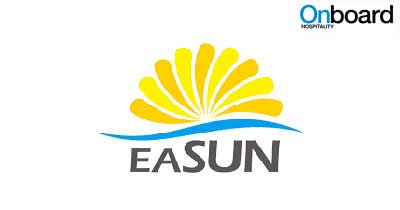 A leading manufacturer, Easun specialises in high quality goods including blankets, slippers, indoor shoes, pillows, brushes and amenity kits. It is focused on design, quality and logistics.
BEIJING DAPENG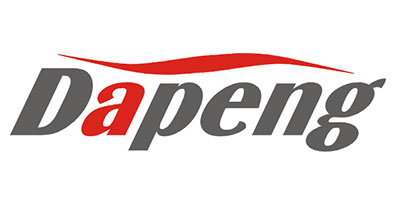 BEIJING DAPENG is a headphone supplier, who offers noise-cancelling headsets and headphones for First, Business and Economy, all made to ARINC 628 standards.
Bayart Innovations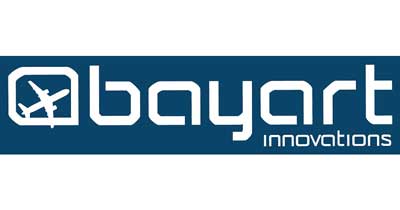 Bayart Innovations specialises in supplying high quality airline items including amenity kits, blankets, linen, children's gifts and tableware. Bayart Innovations also supplies headsets, including noise cancelling and galley equipment.
Global-C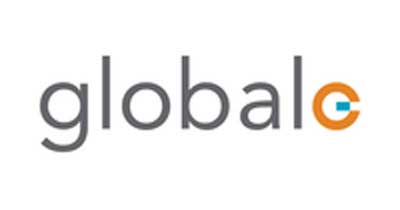 Global-C designs, manufactures and delivers inflight products for airlines across the globe. The team is passionate about striking the right balance between quality, function and value. They have over 300 products currently flying worldwide and 200 projects designed and delivered to clients in the last 12 months. Earlier this year they won an Onboard Hospitality Award: Best for Onboard Snacks (Economy), for a collaboration with Qantas to create an ovenable noodle box.
Tea Pop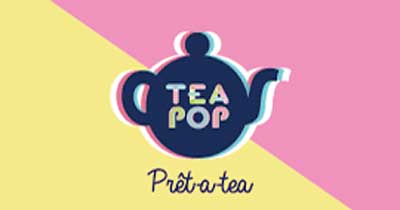 Developed for luxury inflight service, tea specialist Tea-Pop is taking the fuss and fiddle out of using loose leaf tea with a remarkable new and patent-pending Tea-Crystals. Tea-Pop products are made from the extraction of all the goodness of quality tea leaves, formed into a crystallised shape that will dissolve fully when mixed in hot and cold water, producing the perfect cup of tea. This process uses less leaves than tea bags and without producing unnecessary wastage such as tea bags, as well as reducing the messiness of loose leaf teabrewing and additional machinery. Nominated for this year's Food Matter Live awards, Tea-Pop is an ideal companion for on-the-go tea drinkers and travel service businesses.
Nandan Group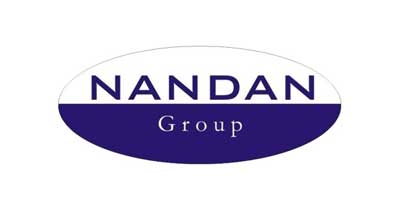 For the past 25 years, the Nandan Group has been designing and manufacturing high loader trucks, passenger stairs and equipment to make ground handling operations easier. Most recently it has launched a new small high loader which brings a 70% increase in capacity over traditional high-loader with no increase in overall vehicle size. The truck uses Bharat Benzs euro 4 technology to cut fuel costs and is predicted to reduce operating costs by 20%.
Linstol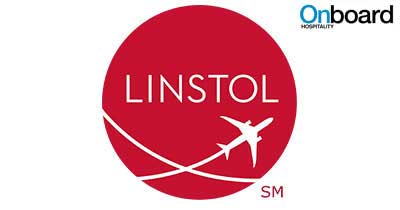 Linstol believes that airline travel should be inspired. Since 1993 its team of idea makers, collaborators, creators and doers have been taking airline product ideas to new heights. They specialise in full product customisation of inflight passenger comforts and deliver products that align with each airline partner's brand. They strive to set the industry bar for quality control standards, product development, delivery and customer service on a range that includes amenity kits and headsets, disposables and textiles. This year the company marks its 25th anniversary.
SATS Ltd.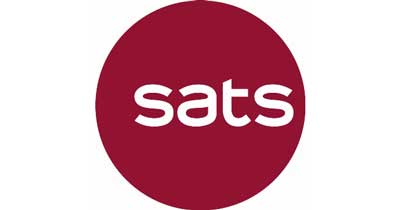 SATS will be introducing its latest range of shelf-stable meals. With SATS' expertise in large batch production of freshly cooked food, the company is in the position to make nutritious food affordable for more people. Combining culinary expertise and food technology, SATS provides high quality, great-tasting and healthy meals that can last longer. This variety of ambient meals uses improved preservation methods without the use of preservatives, which extends the shelf-life of food, thereby also potentially reducing food waste as more of the foods produced are being consumed.
More exhibitors to be announced soon.
Register for your FREE pass