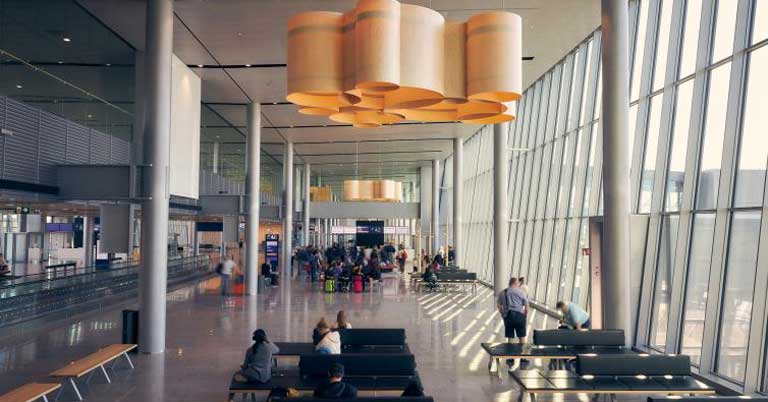 Finavia has reached a new milestone in its investment programme with the opening of a new forest-themed West Pier at Helsinki Airport.
The new West Pier comprises five jet bridges, 13,000 square metres of additional space, two new restaurants, a premium-class lounge and a new child care room, all aimed at enhancing Helsinki Airport's long-haul flight services.
"The opening of Helsinki Airport's West Pier comes at a very good time as Finnair's successful Asian strategy continues to increase the number of transfer passengers at our airport," says Joni Sundelin, Executive Director of Helsinki Airport at Finavia. "In addition, the two new Chinese carriers signed by our route development team will start flights: Tibet Airlines in April and Juneyao Air in June."
He added: "We want to stand out by providing an exceptionally good customer experience and responsible operations. We strive for smooth and safe processes, and enhance our services and work hard to ensure that emissions from airport operations do not increase as the number of passengers increases. All our airports are carbon neutral."
Finavia is working hard to reduce its own emissions and has recently increased the use of renewable diesel at all its airports and has installed additional solar panels on the roof of the terminal building at Helsinki Airport.
The design ideas for the spacious and bright West Pier draw on the nature theme.
"Wall surfaces are decorated using nine-metre-tall wooden reliefs made from Finnish birch. The three-dimensional surfaces convey the mood of fluttering foliage and old wood-shingled roofs," explains Tuomas Silvennoinen, Head Designer, PES-Architects.
The treelike charging stations for mobile devices and the large luminaries made from translucent plywood are also designed to evoke images of Finland's nature.
One of the main highlights of the new West Pier is the Plaza Premium Lounge, which is open to all passengers for an entry fee. According to the airport a quarter of its passengers are frequent travellers, so it is essential to provide a place to work or rest before their flight. However, the airport has recognised that not all frequent travellers have an airline loyalty card entitling access to the lounge.
"The Plaza Premium Lounge is open to all passengers for an entrance fee. We are very happy to have found a service provider partner that belongs to the largest independent lounge network in the world. This enables us to cater to a very important customer segment of ours," Sundelin says.
The new lounge is located on the second floor above the Aukio terminal, which was opened earlier this year.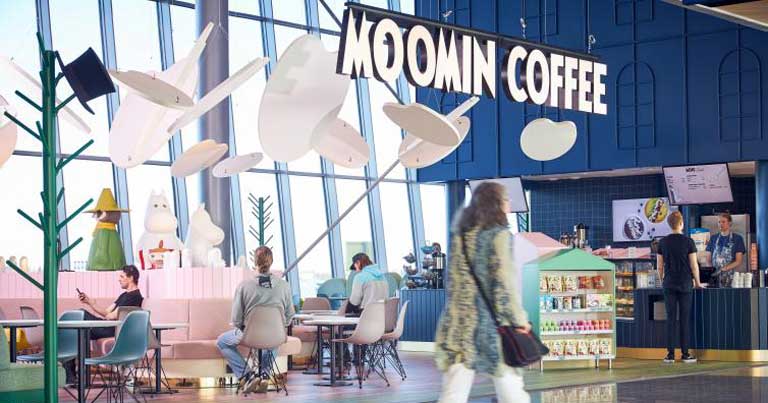 Moreover, the West Pier will feature Finland's first Jamie Oliver restaurant, as well as a Moomin-themed airport café, both operated by SSP Finland and located in the vicinity of Gate 40.
Finavia's billion-euro investment programme for Helsinki Airport, scheduled to last about eight years, aims to strengthen the airport's competitive position and ensure Finland's accessibility.
The extension project aimed at the development of transfer passenger capacity will be completed by the end of this year. July will see the opening of new premises for border control. The second phase of the West Pier, including the extension of the baggage handling facilities, will be completed during November/December.
Other ongoing projects include the improvement of the level of service for Schengen flights and the construction of a new entrance to Terminal 2.