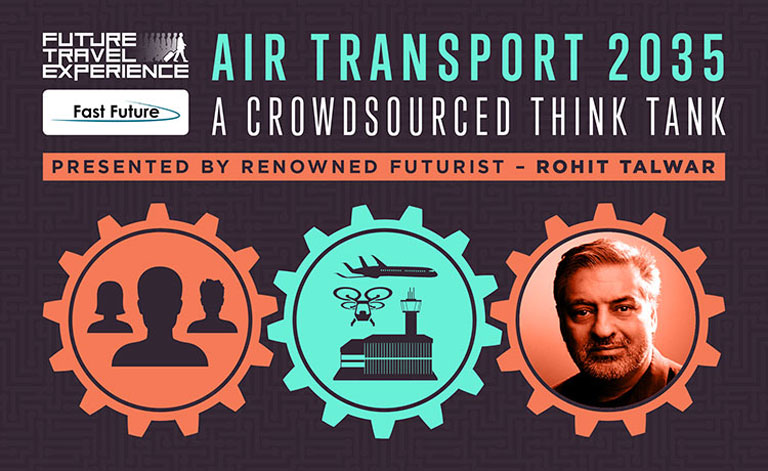 Future Travel Experience (FTE) is wholeheartedly committed to driving positive change within the air transport industry. We are proud to have created a one-of-a-kind ecosystem in which the most progressive minds from our sector come together to collaborate, solve industry challenges and be inspired on what they will do next. Now, in partnership with Fast Future, we are going a step further with the launch of Air Transport 2035 – a new Think Tank exploring the different possible scenarios and strategies that could emerge for the sector.
The first stage in the process is a fascinating online survey designed to explore the forces and factors that could shape the future of aviation out to 2035 and test responses to different possible scenarios.
Everyone who completes the survey will receive a copy of the Aviation 2035 report and a free one-year subscription to Fast Future's Futurescapes newsletter worth $149. If you are already a subscriber, Fast Future will extend your current subscription for free for another year.
The survey closes on 10 June and the results will be presented in a keynote presentation by Fast Future's Rohit Talwar, a renowned global futurist, at Future Travel Experience EMEA in Istanbul on 19 June 2019.