The Transportation Security Administration (TSA) will be leading a selection of unique activities at Future Travel Experience Global 2019 (4-6 September, Las Vegas) as part of its efforts to engage directly with key stakeholders across the aviation ecosystem.
Innovation Checkpoint Tour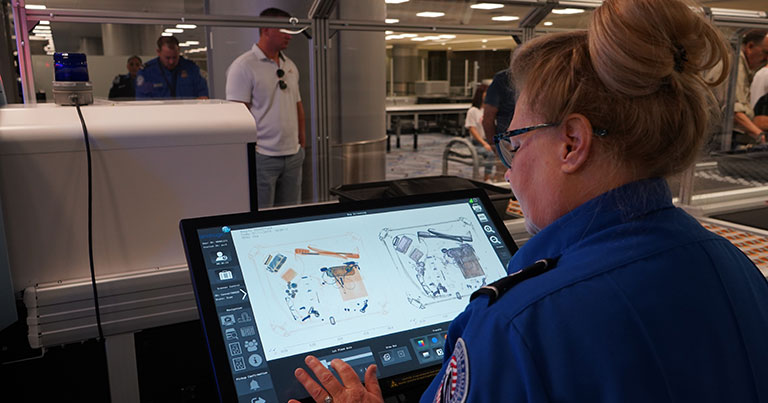 Starting on Tuesday 3 September – the day before FTE Global 2019 gets underway – delegates will be able to take part in a tour of the Innovation Checkpoint at McCarran International Airport, led by the TSA Innovation Task Force (ITF) and McCarran representatives.
In partnership with McCarran International Airport, the Innovation Checkpoint provides TSA with a dedicated venue to demonstrate and assess emerging technologies and associated processes in a live airport environment. It provides the opportunity to test an entire network of unique capabilities at the same time and assess the impact of innovative solutions on the ecosystem holistically without interrupting airport operations. Data collected from these demonstrations will help inform requirements for future innovative capabilities that will enhance TSA's security effectiveness and improve the passenger experience.
The Innovation Checkpoint is part of the Advancing the Checkpoint Environment (ACE) initiative of TSA's Innovation Task Force (ITF). ITF works in partnership with airports, airlines, and industry partners to foster innovation in aviation security and bring cutting-edge technology to security checkpoints and checked baggage areas. The Innovation Checkpoint at McCarran will serve as the greenspace for the entire agency to pilot and gather data on new strategies that will ultimately increase security effectiveness, enhance the passenger experience, and improve the TSO workplace. Through ITF and the Innovation Checkpoint, TSA is building a culture of innovation that anticipates and rapidly counters the changing threats across the transportation system. By establishing and promoting mechanisms to foster continuous improvement, TSA is positioned to best anticipate and counter the evolving threat to aviation.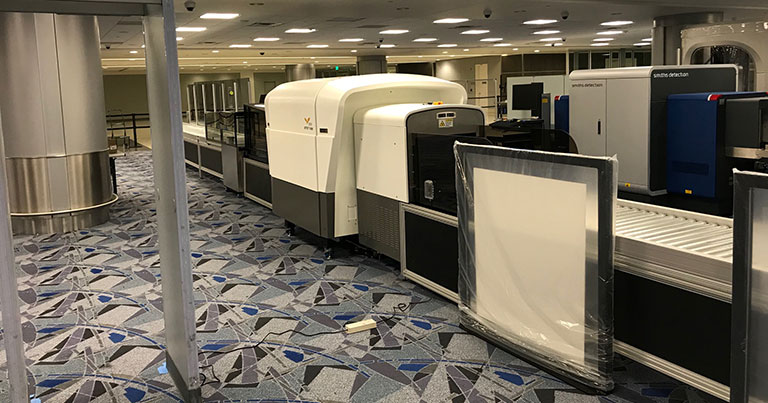 Quick pitches, briefings and expert speakers
Then, during the show days, the TSA ITF will have a dedicated presence in the exhibition hall where attendees will be able to learn all about the Innovation Task Force, Identity Management activities and the Silicon Valley Innovation Program. Attendees will also have an opportunity to participate in "quick pitch" sessions to share their own pioneering aviation security solutions with TSA representatives.
In addition, the TSA has put forward a number of experts to participate in the four conference streams at FTE Global, including in a dedicated TSA briefing. Among the confirmed TSA speakers are Jose Bonilla, Director, Innovation Task Force; Austin Gould, Assistant Administrator, RCA; Alexis Long, Chief Innovation Officer; Jason Lim, Identity Management Capability Manager; and Russell Roberts, Chief Information Officer and Assistant Administrator for the Office of Information Technology.
Don't miss this unique opportunity to learn all about the TSA's latest activities and engage with senior members of the administration. You can register to attend FTE Global 2019 here.