Building on a record attendance in 2018, the rebranded FTE-APEX Asia EXPO, which will take place at the Marina Bay Sands Expo & Convention Centre in Singapore, 12-13 November 2019, will include the biggest exhibition in the event's history. It is the first event jointly delivered by Future Travel Experience (FTE) and the Airline Passenger Experience Association (APEX) since our tie-up was announced earlier this year.
The free-to-attend expo floor will provide a platform for established industry vendors, regional specialists and the most dynamic startups from across Asia and beyond to showcase their capabilities to help airlines and airports improve end-to-end customer experiences both on the ground and inflight, reduce costs, increase revenues and enhance operational efficiency.
The expo will also feature the 2nd Onboard Hospitality Forum Asia, focusing on inflight hospitality solutions to enhance passenger comfort and sustainability. Also, new for 2019 is the APEX Asia Content Market, introduced by APEX in response to growing regional demand for in-flight entertainment (IFE) content in one of the busiest regions for airline travel in the world. Here we highlight some of the most innovative solutions that will be on display in the exhibition.
Click on the section you would like to explore, to navigate through the Exhibition Preview.
'On the Ground' exhibitors
15below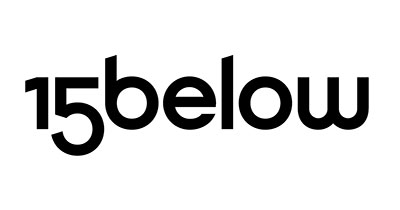 15below specialises in personalised passenger communications for the travel industry. The company provides travel companies with the technology to stay connected to their passengers throughout their journey – from booking, to arrival and beyond. Whether you're communicating about a crisis, sending day-to-day operational messages, or promoting a product, 15below's platform helps you keep your customers informed and empowered. 15below automates passenger communications for more than 50 travel companies around the world – from ultra-low-cost to full-service airlines, travel management companies, and OTAs. No two passengers are treated the same as 15below interfaces directly with your backend systems to send fully personalised and relevant notifications. From booking confirmations and mobile boarding passes to flight status updates and disruption management, 15below's platform and customised workflows are used to send best-in-class, targeted, real-time notifications to more than one billion travellers every year.
Access-IS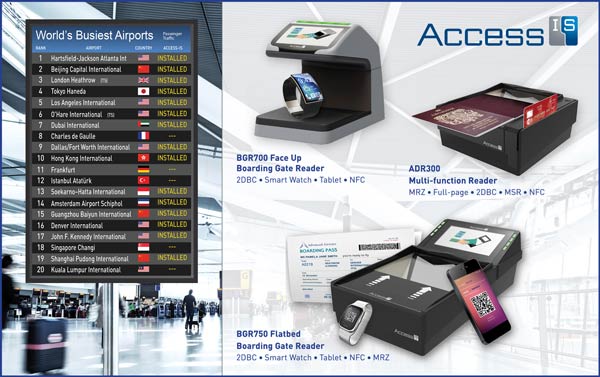 Access-IS designs and supplies innovative data capture solutions for desktop and self-service airport applications worldwide. Access-IS' product portfolio includes ATOM compact OEM passport-reader with 2D barcode, Boarding Gate Readers (BGR) with NFC and passport, and 2D barcode OEM readers for kiosks and countertops. Visit the Access-IS booth at FTE-APEX Asia EXPO where the company will be highlighting its latest AMR750, a state-of-the-art, multi-functional passport reader with a low profile design and options for 2D barcode reading, RFID functionality and 4G/Wi-Fi connectivity.
Register for your FREE pass >>
AsiaPay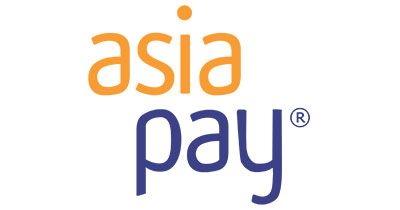 Founded in 2000, AsiaPay, a premier electronic payment service and technology player, strives to bring advanced, secure, integrated and cost-effective electronic payment processing solutions and services to banks, corporate and e-businesses in the worldwide market, covering an array of international credit card, debit card, prepaid card, net banking, e-Wallet and QR, as well as cash collection. AsiaPay is an accredited payment processor and payment gateway solution vendor for banks, certified ISO and PF for serving merchants, certified international 3-D Secure vendor for Visa, MasterCard, American Express and JCB. AsiaPay offers its variety of award-winning payment solutions that are multi-currency, multi-lingual, multi-card and multi-channel, together with its advanced fraud detection, payment analytic and management solutions. Headquartered in Hong Kong, AsiaPay offers its professional e-Payment solution consultancy and quality local service support across its other 16 offices in Asia including Thailand, Philippines, Singapore, Malaysia, Mainland China, Taiwan, Vietnam, Indonesia, Australia and India.
BAGTAG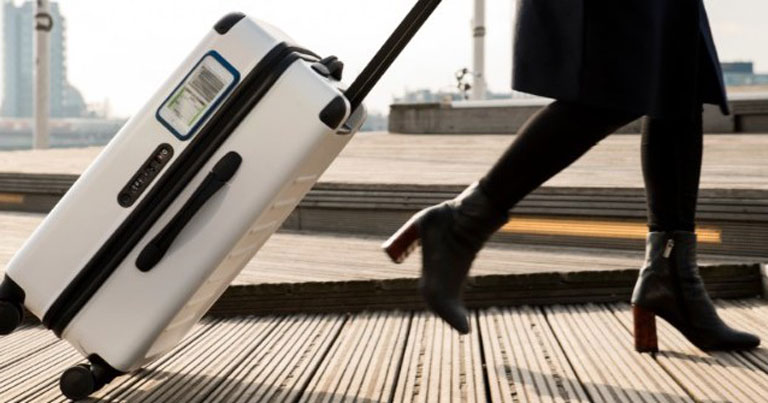 BAGTAG was founded in 2014 in the Netherlands, with the purpose of introducing the world's first flexible and secure electronic bag tag (EBT) solution. Having developed in close cooperation with some of the world's leading airlines, the company launched its hardware solution in 2018 with the Lufthansa Group and is now one of the leaders for electronic bag tags. Apart from hardware, BAGTAG will be presenting its newly-developed plug-and-play platform, called BRIDGE, that connects to both airlines and EBT manufacturers. During the onboarding process, BAGTAG either supports airlines with native integration or provides integration teams to work with airlines in-house. Major carriers, such as Lufthansa, SWISS, Austrian and China Southern Airlines are already using BAGTAG BRIDGE, with many of the world's leading airlines preparing to connect.
Collins Aerospace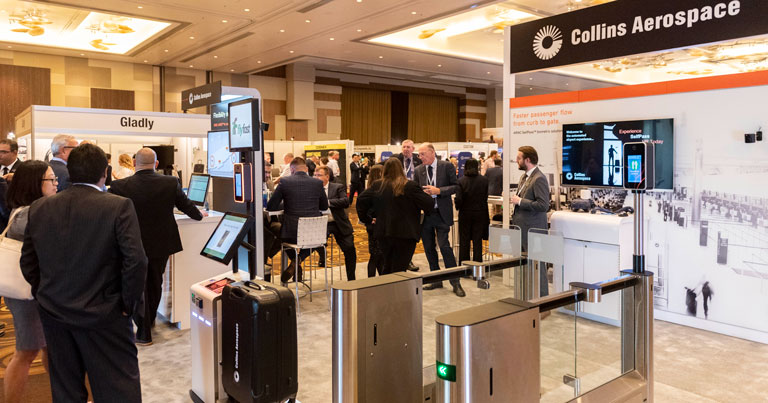 Over 170 airports, airlines and ground handlers around the globe rely on Collins Aerospace's ARINC integrated airport solutions. Visit Collins Aerospace's stand at FTE-APEX Asia EXPO to demo its latest developments, including the new self-bag drop solutions; cloud technology for airports large and small, allowing airlines and airports alike to deploy systems easily and quickly; integrated suite of airports operational products; and the introduction of a new biometric identity management solution that integrates airports' and airlines' existing systems to enable a seamless passenger flow through airports.
Copenhagen Optimization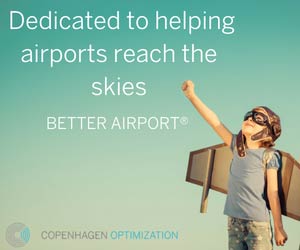 Copenhagen Optimization provides software solutions and services to help airports forecast and manage traffic more efficiently, improving throughput, resource utilisation, and customer experience. Based on its experience working for international airports, Copenhagen Optimization has developed a collaborative, user-friendly online software solution that will kick your business into a higher gear, Better Airport. Visit Copenhagen Optimization's stand for a demo and discover how the company can help your airport optimise its operations and passenger services.
CuBox

CuBox is one of the leading providers of advanced biometrics technology-based total solutions which consist of self-kiosk, immigration gate, boarding gate and identity management system for ensuring a seamless experience in the airport process from check-in to boarding. The company's product quality and technology have been qualified by Incheon Airport. Through continuous research and development, CuBox released AI biometrics recognition technology-based facial recognition gate, self-kiosk and management system as a One ID total solution, which will be introduced at FTE-APEX Asia EXPO 2019.
Register for your FREE pass >>
CUSTOM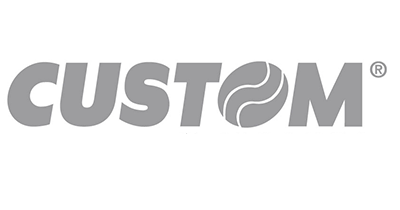 Air traffic is on the up, and so are passenger numbers. As a result, airport facilities need to make the most of all potential services in order to improve passenger experiences. CUSTOM's complete solutions for the aviation industry simplify all printing and control processes in airports, especially when it comes to printing boarding cards, luggage labels and plane tickets. CUSTOM has engineered multi-bin compact printing solutions for both check-in desks and self-service ticketing with eye-catching and stylish designs, meeting all primary airport needs. From luggage labels to boarding cards and self-service ticketing, CUSTOM's solutions can be found in some of the world's leading airports.
Daifuku Airport Technologies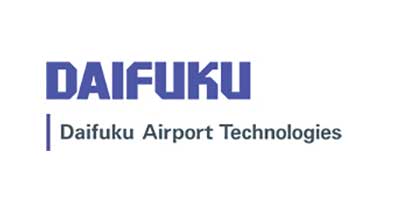 Daifuku Airport Technologies (Daifuku ATec) is the trusted partner of some of the world's largest airports and airlines, providing end-to-end solutions across digital systems, security, and business intelligence across the entire passenger and baggage handling process. Renowned globally for creating sustainable, innovative technology and high performing solutions, Daifuku ATec continues to revolutionise airport operations, enhancing efficiency, accuracy and the passenger experience for their partners.
Damarel Systems International ­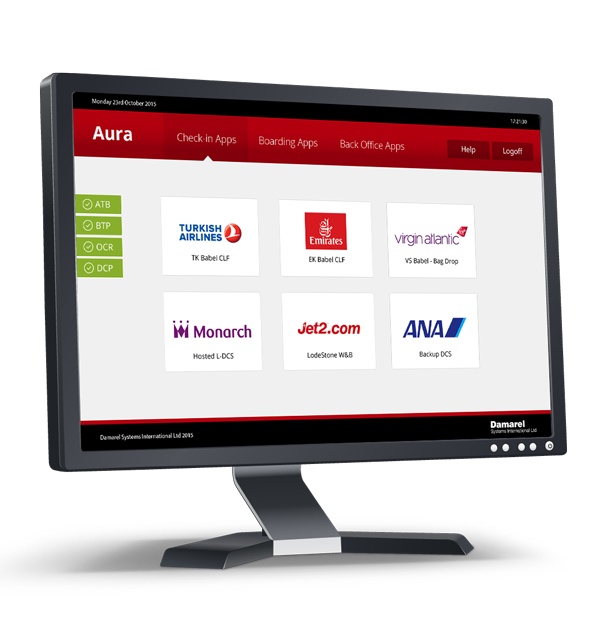 Damarel is a global leader in passenger handling, turnaround management and automated billing systems. For over 30 years Damarel has delivered innovative and transformative IT solutions to ground handlers, airlines and airports around the world. Its software can help companies boost their business performance. From airline Departure Control Systems (DCS) through to turnaround management, service capture and airline billing systems, Damarel can help airports and airlines optimise operations, reduce your costs and increase revenues. Damarel's L-DCS product is used in over 50 airports worldwide, to check in and board more than 30 million passengers every year. Its cost-effective DCS is available as a fully hosted or locally installed system, and provides a comprehensive, rapid and scalable check-in, bag drop and boarding solution. Damarel's Back-up DCS ensures you can continue to provide a quality check-in experience to your passengers, comply with all security regulations and keep your airport moving.
DESKO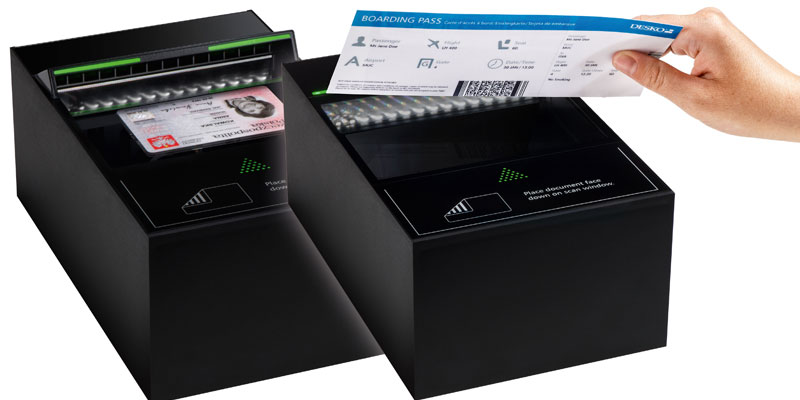 DESKO develops professional hardware for passport and boarding pass scanning, access control, security checks and passenger handling. At FTE-APEX Asia EXPO, DESKO will showcase its extensive product portfolio for the aviation sector, including its well-established PENTA multi-document scanners, the reliable boarding gate reader BGR 504 pro, the chrome swipe reader family including the NEPTUN chrome and IDenty chrome as well as the Cube line including devices ideal for quick and easy integration in self-service environments.
dormakaba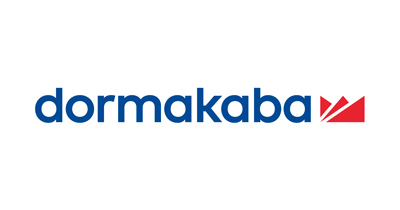 Kaba Gallenschütz displays the easy-to-connect solution for self-boarding and boarding pass control Argus HSB-M03 in flat-profile design. The gate features biometric recognition and a multiple scanning device (2D-barcode, NFC, RFID, and ID documents) for validity check of the boarding token and a printer for receipt issue, e.g. for seat change. Kaba Gallenschütz is a subsidiary of dormakaba. The group offers a broad portfolio for access and access control solutions. The prize-winning 360-degree City App gives you a vivid picture of the solutions for airports and other segments. The Augmented Reality App visualises your chosen product in your environment.
eezeetags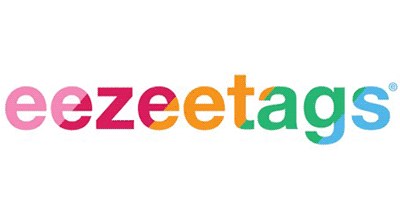 Visit eezeetags' stand and experience yourself why Bengaluru, Taoyuan and Gimpo airports have chosen to use eezeetags to enhance their passengers' experience. eezeetags understands that airports and airlines aren't just looking for products. They want solutions that will materialise into cost savings and increased efficiencies for their business. That's why eezeetags has developed its self-service bag tags, with a successful track record of helping the airline industry to improve operations. Visit eezeetags' stand at FTE-APEX Asia EXPO and experience how easy, fast and clean you can tag a bag with eezeetags.
Elenium Automation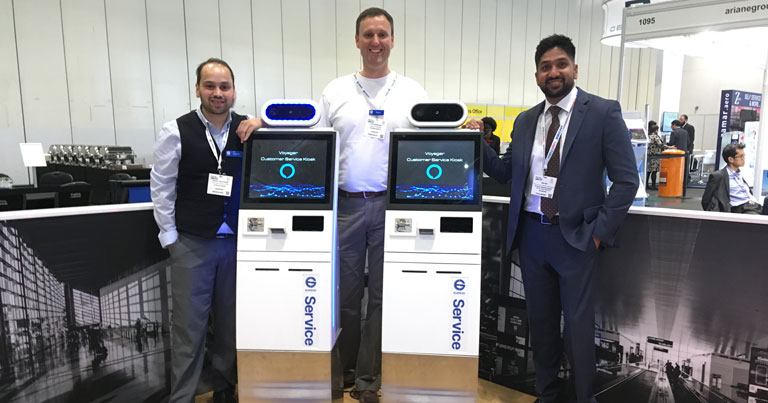 Elenium Automation designs, develops and manufactures self-service and automation technologies for the aviation sector. Its solutions can reduce passenger congestion, while enhancing revenues and delivering a better customer experience. Launched just over three years ago, Elenium now employs over 70 staff and has more than 600 check-in kiosks in use by 30 airlines across more than a dozen airports globally, including Hong Kong, Auckland and Sydney airports.
Register for your FREE pass >>
Embross ­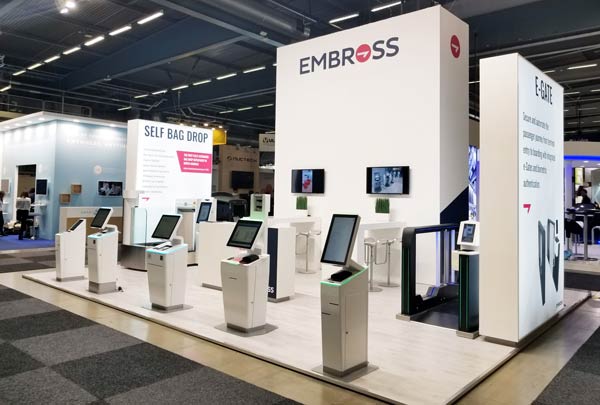 Embross is a passenger self-service technology company that develops hardware and software solutions for the passenger travel industry. At FTE-APEX Asia EXPO, Embross is presenting its kiosks and latest airport systems solution. Its flagship V1 biometric kiosk, which will be on display at the show, is a highly customisable self-service check-in kiosk. The Embross V-mobile complete self-service check-in kiosk is designed for "anywhere, anytime" deployment, including peak seasonal traffic. The Embross Airport Systems is a CUPPS solution for complete airport management.
ESP Global Services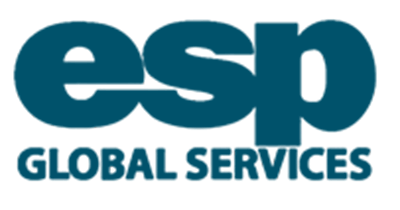 ESP Global Services provides support for IT Solutions including CUTE/CUPPS, CUSS, bag-drop, biometrics, boarding gates, FIDS, BRS and AODB at airports worldwide. ESP's mission is to delight every customer by having the best people delivering the best services anywhere in the world. ESP has been providing IT services to the aviation industry for over 25 years. Visit ESP's stand to find out more about the services it offers and how easy it is to transition to ESP for your IT support needs.
FeedbackNow by Forrester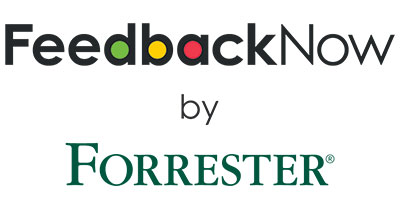 FeedbackNow aims to improve customer satisfaction by means of simple, real-time measurement of customer satisfaction. FeedbackNow's smiley box improves service with direct customer feedback. Small, practical, wireless and independent of the customer network, the smiley terminal combines simplicity and efficiency. It is positioned in the most appropriate places (hand dryers, counters, etc.), where customer flows are slightly delayed, optimising the number of votes. You receive or consult your results, analysis and reports in real time, for an ideal proactivity. You implement action plans and improvements, and work towards a virtuous chain.
Gunnebo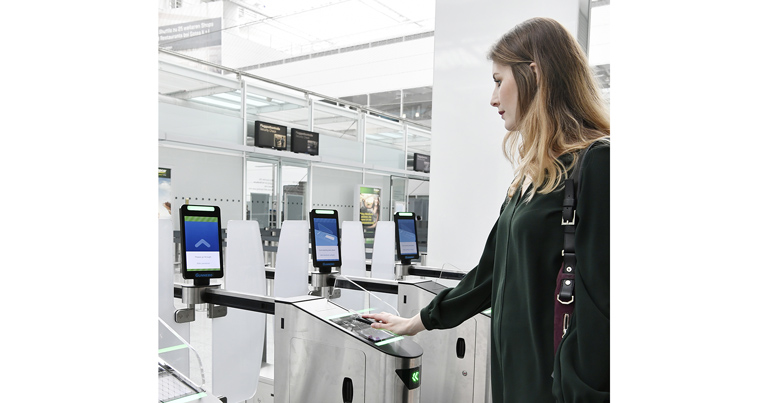 Gunnebo is a major global provider of gated control solutions in entrance security, mass transit, stadiums and aviation. For the airport Gunnebo offers perimeter, building and staff control with specialisation in passenger control solutions at pre-security, transfer, lounge access, self-boarding, immigration and anti-return zones, all covering the complete passenger journey from departure to arrival. Gunnebo's airport solutions are deployed around the world where the company collaborates closely with airport operations and IT as well as partnering with leading industry software providers to deliver a truly world class solution that embodies the One ID concept and single token travel.
ICM Airport Technics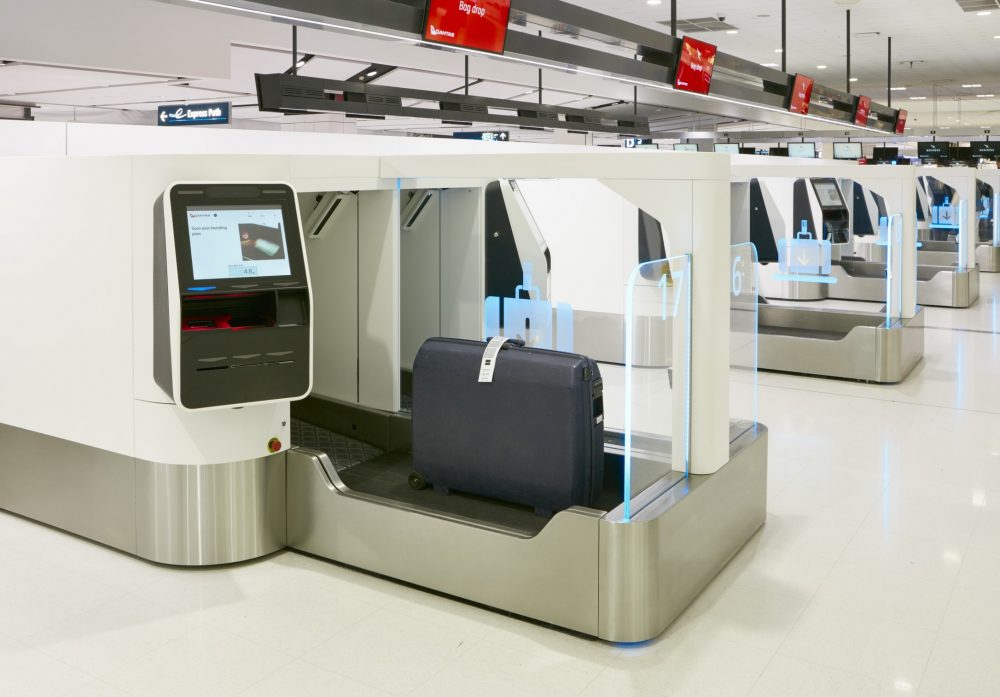 ICM is showcasing its end-to-end automation of passenger self-service, using high-performance facial biometrics to create the token that enables passengers to travel seamlessly between touchpoints. ICM will be demonstrating enrolment via a mobile device, generating a test flight booking and biometric details via passport scan or 'selfie'. Passenger details are validated by ICM's Next Generation Check-in Kiosk that scans the enrolled face to confirm flight details and print boarding passes and bag tags. ICM's Series 7 Auto Bag Drop activates upon facial match, using boarding pass information from the passenger token, while automatically reading the bag tag and assessing conveyability. Boarding gate access is then authorised with facial recognition performed via ICM's Biometric Pod.
Register for your FREE pass >>
InfoCepts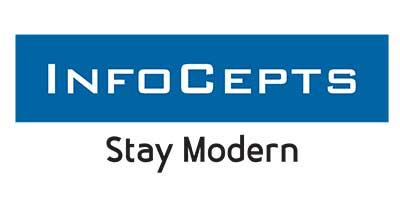 InfoCepts is an end-to-end data and analytics services provider, with the scale of a global consulting firm and the expertise of a specialised partner. InfoCepts has been recognised by Gartner in its Market Guide for Data and Analytics Service Providers as one of the world's top-40 data and analytics firms for three consecutive years (2017, 2018 and 2019). Headquartered in Northern Virginia with offices throughout North America, Europe & Asia, InfoCepts integrates people, process and technology to help more than 130k business users every day make better business decisions faster.
JG Tech Innovation Pte Ltd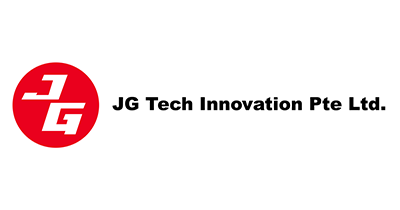 JG Tech Innovation is an Asia-based company that develops, manufactures and distributes its line of patented viscose self-adhesive RFID luggage tags. Together with its partner's 20 years of expertise in supplying airports in Greater China, including Hong Kong, JG Tech Innovation aims to accelerate airports' and airlines' adoption of its RFID solution globally.
NEC Corporation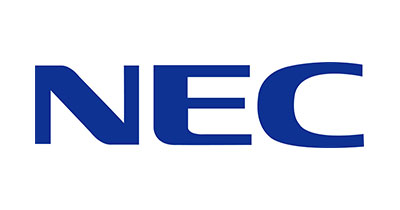 NEC Corporation is one of the leaders in the integration of IT and network technologies that benefit businesses and people around the world. The NEC Group globally provides "Solutions for Society" that promote the safety, security, efficiency and equality of society. Under the company's corporate message of "Orchestrating a brighter world", NEC aims to help solve a wide range of challenging issues and to create new social value for the changing world of tomorrow.
One Bag Tag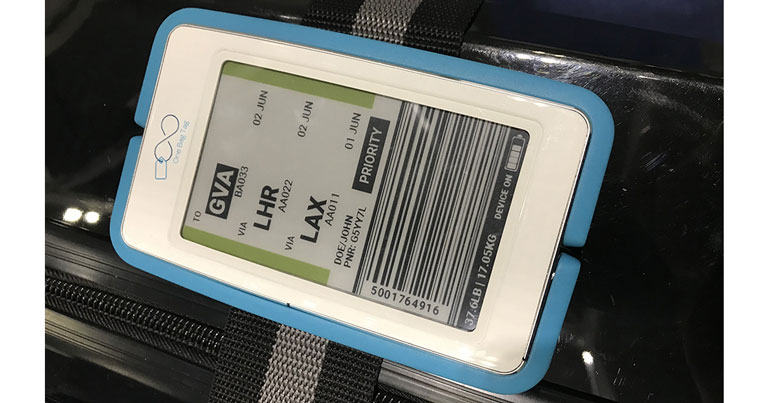 One Bag Tag is showcasing its permanent, unbreakable, battery- and lithium-free device that attaches to any suitcase. It syncs wirelessly with an airline's app and digitally displays the barcode for the passenger's next trip, letting passengers skip long lines and wasteful paper tags at airport bag check-in.
Regula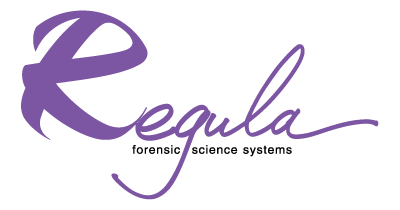 Regula is a developer and manufacturer of forensic devices and software for authenticating security documents. Having over 25 years of experience in the industry and taking the lead in innovation, Regula has developed a product for the mobile technologies market – Regula Document Reader SDK. It simplifies routine tasks by eliminating manual data input from mobile apps. Our product allows companies within the travel industry to extract customer data from identity documents and verify it right in the app. Regula Document Reader SDK helps to increase client satisfaction, ensuring no undue stress of customers and excluding the risk of mistyping. Visit Regula's booth to find out more how document detection, recognition, and verification works with Regula.
RIFF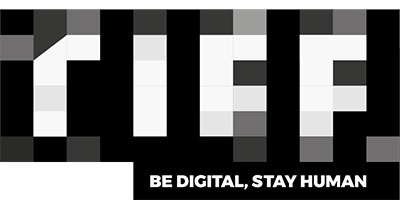 RIFF is a leading digital strategy, service & solution partner, which provides custom solutions for the complete digital passenger journey. A digital but human approach with which the company can transform all your online ambitions to results. At FTE-APEX Asia EXPO, RIFF will be presenting its Omni Channel Airport Solution, which provides full customer contact services for airports with an entirely new omnichannel approach that matches the changing customer needs. RIFF's ambition is to help passengers in the terminal even better and more efficiently when they have questions or problems. RIFF was commissioned by Amsterdam Airport Schiphol to set up an entirely new customer contact centre and provide daily customer contact with a team of over 100 professionals. RIFF handles all customer contact via all digital and direct contact channels like telephone, WhatsApp and messenger and on location with a specially trained team. In cooperation with its clients, RIFF continuously monitors the customer experiences, and passenger services are improved accordingly.
Register for your FREE pass >>
Seikodo Corp.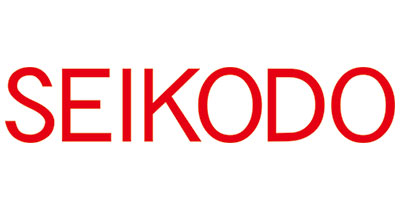 SEIKODO manufactures a wide range of tags, labels and stickers in Japan and sells them to airlines, airports, airport system companies and caterers at low cost, while focusing on quality. Visitors at FTE-APEX Asia EXPO can demo SEIKODO's Easy Peel Type baggage tags.
SITA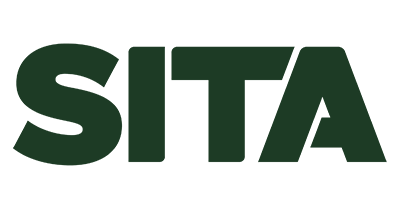 SITA is the communications and IT solution provider that transforms air travel through technology for airlines, at airports and on aircraft. The company's portfolio covers everything from managed global communications and infrastructure services, to e-Aircraft, passenger management, baggage, self-service, airport and border management solutions. Owned by more than 400 air transport industry members, SITA has a unique understanding of its needs and places a strong emphasis on technology innovation.
TAV Technologies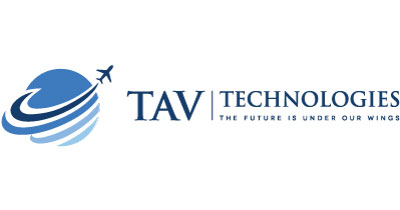 TAV Technologies has more than 15 years of experience in the field of airport management systems and is well-equipped in developing turn-key integrated solutions for airport infrastructure systems, increasing efficiency by re-defining processes. TAV Technologies is a systems integrator and software vendor, offering turnkey IT solutions, serving primarily the aviation industry. TAV Technologies' mission is to create innovative, reliable and flexible technology products and services that are continuously evolving to challenge the market and guarantee seamless stakeholder satisfaction.
TrackIT Solutions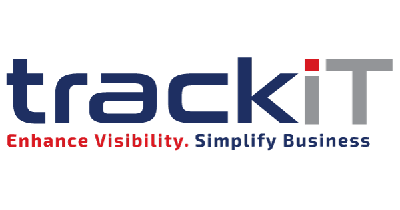 TrackIT is showcasing its software and solutions that boost visibility to enhance operational efficiency, increase revenue, compliance and service throughput to deliver superior passenger experience. TrackIT Solutions ensures no suspect bag leaves the airport without customs check; digitises in-flight safety audit for airlines; enables service optimisation for MROs; and enables GSEs to optimise their operations and manage their fleet better.
Versa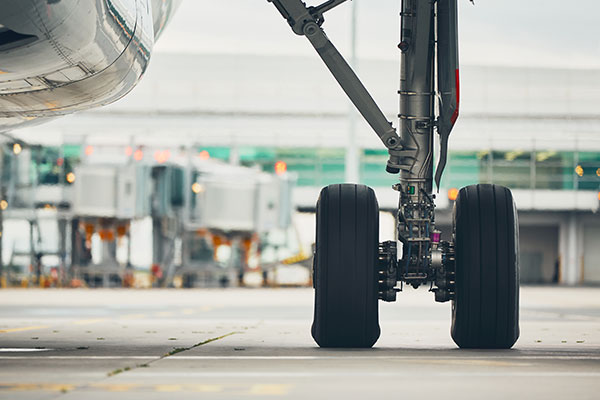 Versa has developed a unique luggage tracking product in cooperation with major airlines. Versa is focused on enabling airlines to provide a branded luggage tracking product to their (premium) customers, to improve service, generate additional revenues and reduce the cost of lost luggage. Versa's tracker is compliant with worldwide aviation regulations (EASA approved) and the company is an IATA Strategic Partner. Versa is now live with the first major airline confirmed this October, with positive customer feedback.
ViewTag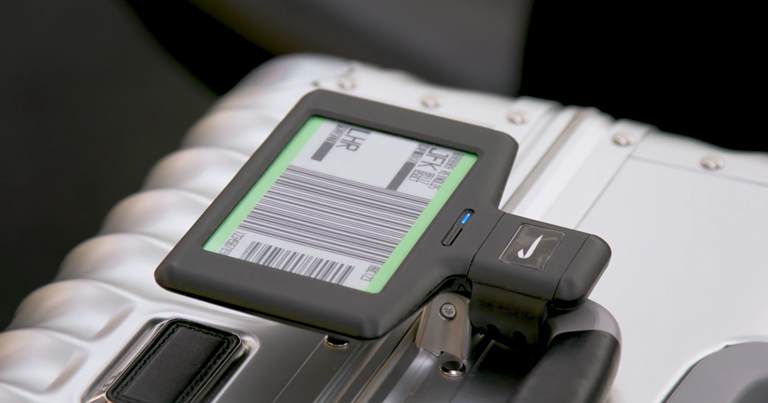 ViewTag is presenting its permanent, electronic alternative to paper-based bag tags that securely attaches to the passenger's luggage. Its durable digital luggage tag offers convenience at any airport worldwide. Participating airlines allow passengers to track their bags throughout the airport handling process using their app. ViewTag is equipped with RFID, Bluetooth QR, and a digital display that shows the same flight information as traditional paper-based bag tags. ViewTag is approved by the International Air Transport Association (IATA).
Vision-Box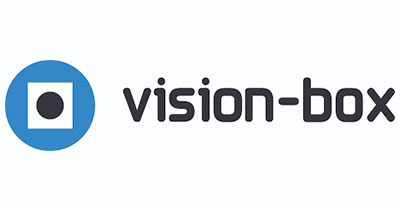 Solution provider of digital ID, smart traveller platforms leveraging biometrics technology, Vision-Box supports governments, border authorities, travel stakeholders, and all organisations looking to balance security and facilitation. Generate your ID at home or check-in and move all the way to destination. No further lengthy ID checks. No need to show your passport or boarding pass. Just glance at a smart camera to clear borders, access lounges, and board on time. The Vision-Box portfolio is self-service, One ID compliant and Privacy-by-Design certified. The Orchestra platform, brain to all Vision-Box's touchpoints and software, integrates aviation and government systems, manages people flow, and leverages real-time passenger data and more. Visit Vision-Box's booth at FTE-APEX Asia EXPO to learn why airports like JFK, LAX and Schiphol are going seamless.
Xovis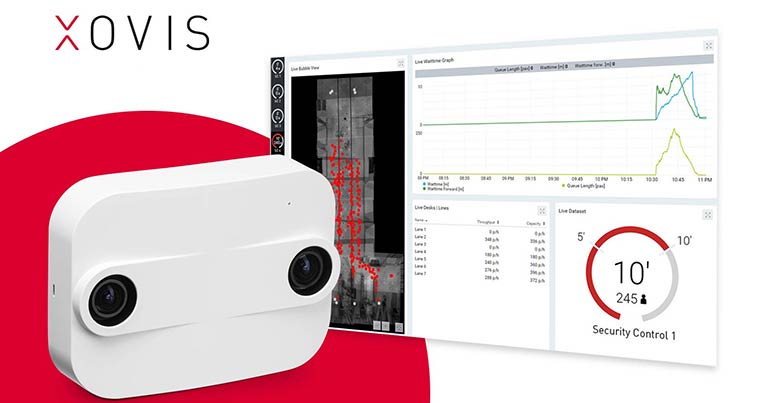 Swiss-based Xovis is a specialist in airport projects. On-site planning, professional implementation, initial operation, reliable support and maintenance are part of the full-service approach of the company. With Xovis, airports not only receive a reliable future-proof product, they also gain a longstanding partner. The Xovis Passenger Tracking System (Xovis PTS), which will be on display at FTE-APEX Asia EXPO, is the airport industry's leading technology for passenger flow measurement. This system combines 3D sensors with a software solution, both exclusively developed by Xovis. People counts, queue length, waiting times, overflow, throughput and capacity are measured by the sensors and can then be monitored on a real-time dashboard.
Register for your FREE pass >>
'Up in the Air' exhibitors
Airbus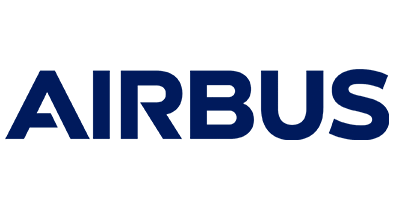 Airbus is an international reference in the aerospace sector. The company designs, manufactures and delivers industry-leading commercial aircraft, helicopters, military transports, satellites and launch vehicles, as well as providing data services, navigation, secure communications, urban mobility and other solutions for customers on a global scale. With a forward-looking strategy based on cutting-edge technologies, digital and scientific excellence, Airbus aims for a better-connected, safer and more prosperous world.
AirFi Aviation Solutions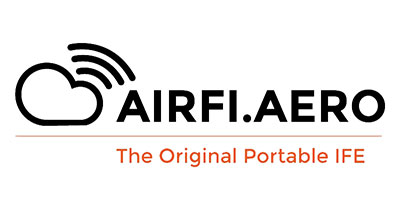 AirFi is one of the leading providers of IFE (inflight entertainment) streaming solutions, in the international airline and transportation industry. AirFi continues to expand its global presence, delivering innovative Portable IFE Streaming solutions to 80+ customers, in more than 43 countries, to more than 100 million passengers. The AirFi Venus Box is AirFi's most successful Portable IFE Streaming offering to date – successfully changing the way airlines enhance their passenger experience.
AirTraffix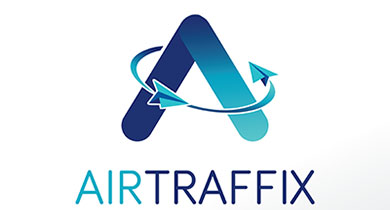 AirTraffix is the tech alternative to ineffective trolleys, costly e-commerce infrastructure and complex IT solutions, leveraging significant ancillary revenues at zero cost. It offers airlines and online travel agents a new channel to drive ancillary revenues from travel retail; connecting their consumer traffic to the online marketplaces that need it. It is offered at zero cost to affiliates and uniquely AirTraffix does not share data, only revenue.
Butterfly Flexible Seating Solutions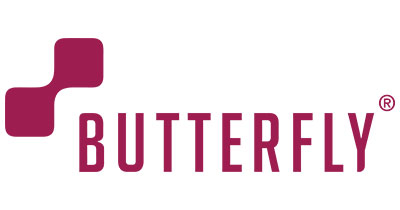 Butterfly Flexible Seating Solutions commercialises flexible seating concepts in the world of air, rail, and road transportation. The company is affiliated with Hong Kong-based Paperclip Design, an industrial design studio known for its innovative and award-winning design concepts. Butterfly is currently seeking the launch customer for its pre-certified Butterfly seat. Butterfly Flexible Seating Solutions believes in the profit potential that flexibility brings to businesses. Its mission is to help companies realise this potential by providing end-to-end product development support – covering the licensing of intellectual property, engineering consulting services, and product industrialisation, as well as industrial design, customisation, and trim and finish services.
Display Interactive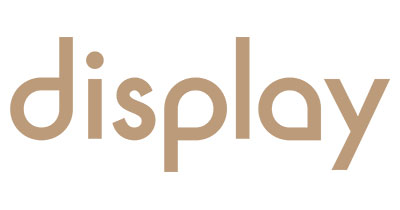 Display Interactive leverages long-standing relationships with major airlines to apply expertise and skills to the in-flight entertainment (IFE) sector. The company's mission is to deliver competitive IFE & Services solutions to help its clients and partners create new business opportunities through optimal and innovative onboard digital experiences. After years of successful IFE product developments, the company multiplied its resources in 2018 in order to deliver a best-in-class connected solution that goes beyond entertainment, covering a 360-degree onboard services scope designed to empower profitable airlines' business models while making ultimate end-users flight more enjoyable. In this direction, the brand's technology, named UGO, proposes to airlines a complete catalogue of entertainment and information, as well as a large range of services such as retail, connectivity, advertising, cabin management, flight report, and big data. Display Interactive's flexible and scalable technology is trusted by well-known air carriers such as Qatar Airways, Air France and Corsair, among others.
Register for your FREE pass >>
Inflight VR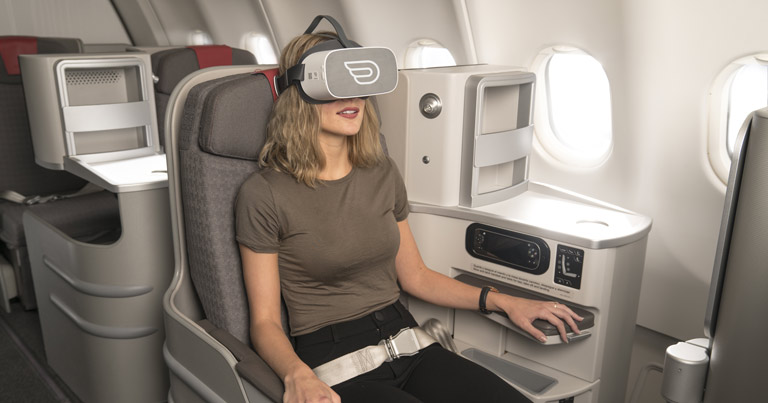 Inflight VR is one of the leading providers of IFE solutions powered by immersive technologies. Inflight VR has developed a proprietary technology that enables a safe consumption of virtual reality (VR) in the cabin. The system has been deployed with multiple carriers around the world and is constantly delivering a positive ROI for its clients. Inflight VR states that it is "making virtual reality a business reality".
Inmarsat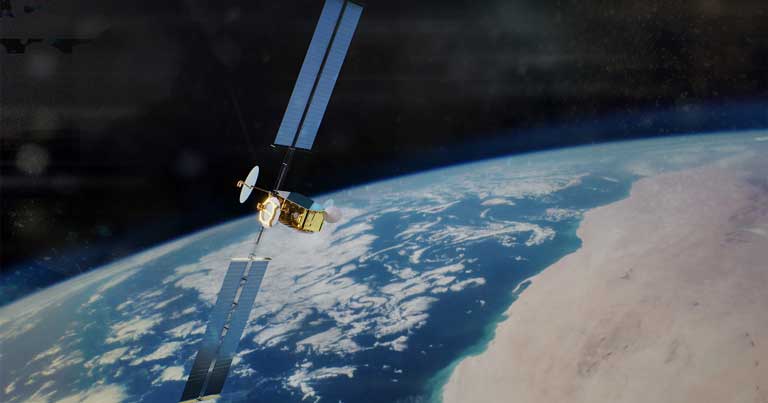 At FTE-APEX Asia EXPO, Inmarsat Aviation will be delving into the third chapter of its pioneering thought leadership report, Sky High Economics. This instalment, written in association with the London School of Economics, examines how the demographic cohort Generation Z will emerge as aviation's dominant customer base in the next decade and the implications for inflight connectivity. Among a raft of must-read findings, the report has uncovered an annual $33 billion market that is waiting to be secured by airlines willing to offer the Wi-Fi experience these digital natives want. Also on display will be Inmarsat's next-generation IFC solutions.
Lewing International Pte Ltd.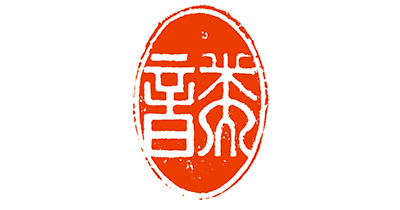 Lewing Technology strives to provide airlines with a different hearing experience of Chinese ethnic music. Lewing Technology is a CSP that provides Chinese local music content as its core product. The company distributes about 80% of the world's music in mainland China and promotes it to overseas markets. With the increasing number of Chinese travellers and the rapid development of Chinese economy, Lewing International believes that more travellers around the world want to know about Chinese local culture from in-flight content. Lewing Technology's vision is to improve the service experience for future passengers, help build the brand image of future airlines, and contribute to the development of the entire industry in the future.
Register for your FREE pass >>
Seamless Air Alliance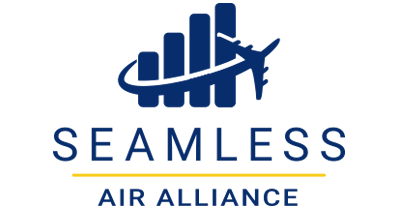 Seamless Air Alliance was formed to accelerate the introduction of technologies on board airplanes to enable passengers to use their connected devices (smartphones, tablets, laptops, watches, IoT devices) in a seamless way: the passenger will board and all the devices will seamlessly connect without any login or credit cards needed, enabled through your current mobile operator's platform. The goal is to create an improved passenger experience to enable the same level of connectivity they experience in their living room, now on board their flight, anywhere they fly.
Twinery / Spryng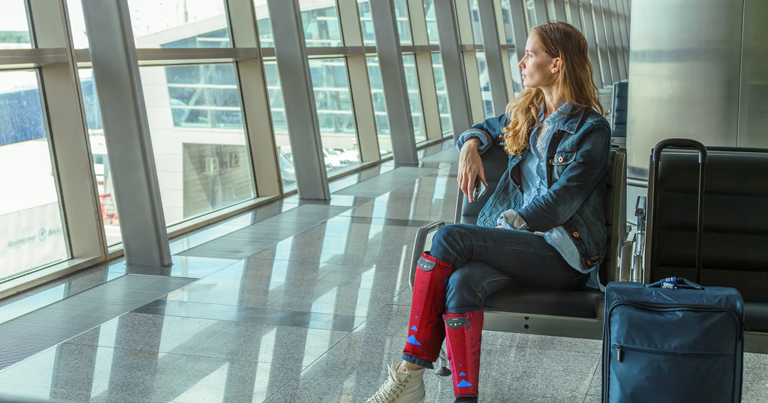 Spryng, a Twinery startup, is coming to FTE-APEX Asia EXPO to exhibit its patent pending WaveTechTM Technology, which helps passengers improve their blood circulation, recover faster and rejuvenate their legs after travel. Spryng is incubated at Twinery, the innovation arm of MAS Holdings, one of South Asia's largest apparel and textile manufacturers. Twinery is pioneering next to skin technology that will improve every aspect of the passenger's life.
Register for your FREE pass >>
Onboard Hospitality Forum Asia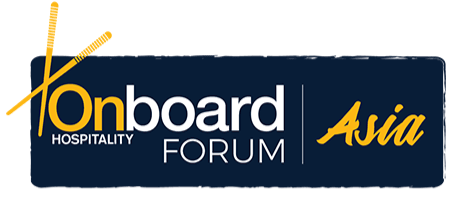 Following its successful introduction in 2018, the 2nd Onboard Hospitality Forum Asia will take place as part of FTE-APEX Asia EXPO 2019. Leading onboard services magazine Onboard Hospitality will again invite inflight catering, wellbeing, design and innovation specialists to meet within a dedicated zone, featuring exhibitors, education sessions and a Street Food Festival, all of which is free to attend.
Bayart Innovations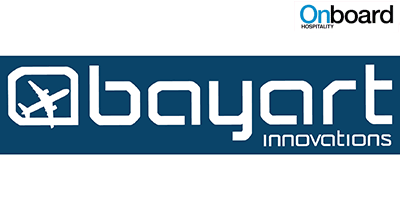 Bayart Innovations is constantly seeking to create a unique experience for passengers through aesthetic materials as velvet, felt, neoprene or fashionable designs. At FTE-APEX Asia EXPO, Bayart Innovations will be introducing its latest products for economy, business and first class cabins, and will promote its sustainable materials, such as new range of PLA (polylactic acid) packaging and eco-friendly items.
Beijing Dapeng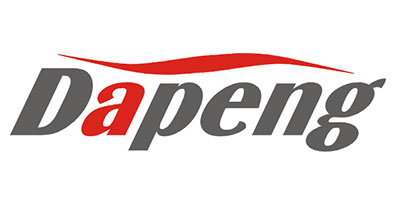 Beijing Dapeng is a headphone supplier, founded in 2003. Beijing Dapeng products mainly focus on headphones of all kinds, including Hi-Fi music headphones, mobile earphones, gaming headphones, bluetooth headphones, telephone headsets, and especially noise-cancelling inflight headphones. All products are made to ARINC 628 standards including several new types of inflight headphones for first class and business class that have been recently developed.
Beemster Cheese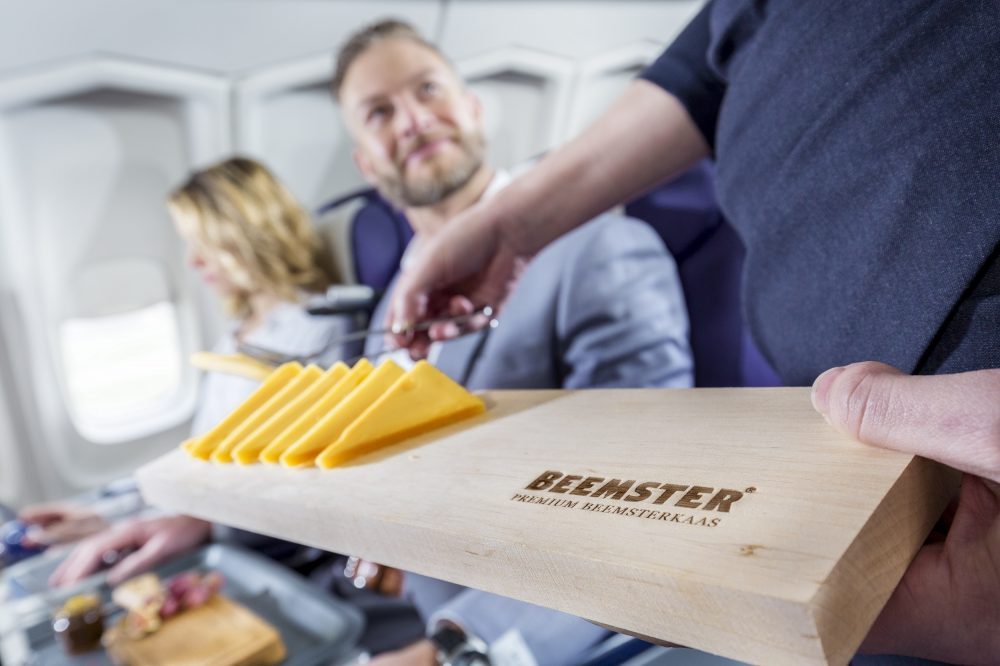 Beemster Premium Dutch Cheese is a traditional Gouda from Holland, but is unlike any other Gouda you've tasted. Founded in 1901, Beemster is made by a cooperative of small family farmers and master cheesemakers. Beemster cheeses are rich, full of flavour and available in a range of ages, as well as with flavours mixed into them. With accents on quality, flavour and sustainability, Beemster ticks all the boxes for modern passengers who increasingly demand better provenance on what they consume. Nutrition and fair trade now combine with great taste and quality to make for a memorable experience that they associate with the service you offer.
DO FOOD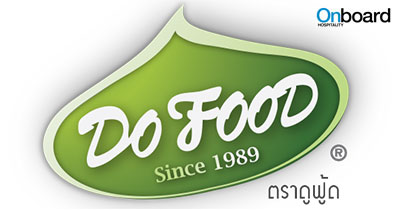 DO FOOD is the expert in tailor-made solutions. Recipes are modified and adapted to fit each unique market and its food culture. Under standard operating procedures and strict food safety management system, all products are prepared using standardised recipes and in-season ingredients to maintain taste and product standard. To fulfil the demand for quality food products, its research and development team strives to develop the "perfect taste" for each and every client. Hence over the past years, more than 600 "perfect" recipes were developed and prepared to the satisfactions of various customers.
FORMIA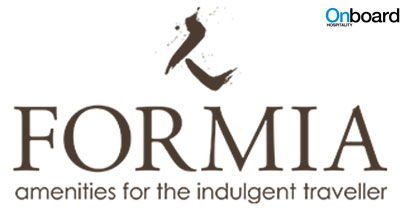 FORMIA is a global leader in the travel industry offering tailor-made, premium guest and inflight service amenities, including kits, bags, cosmetics and a full range of comfort items. Over the past three decades, FORMIA has forged a distinctive design approach founded on quality and exceptional innovation which is testament to the company's unique product expertise. In partnership with the world's leading airlines and brands in luxury, travel, lifestyle and wellbeing, FORMIA focuses on identifying the most profitable strategic fit, enabling the brand to optimise its visibility and impact while adding significant value to the airline's proposition.
Global-C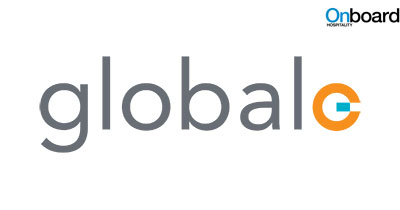 Global-C designs, manufactures and delivers inflight products for airlines across the globe. Global-C is passionate about striking the right balance between quality, function and value. The mission of Global-C is to support and enhance the passenger experience for its airline clients by sharing its industry knowledge and using wide experience to find solutions for its clients' inflight challenges.
Register for your FREE pass >>
Intex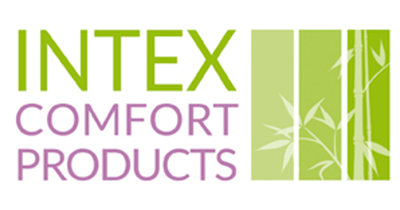 Intex is showcasing its range of inflight passenger products and invites potential partners to discuss sustainability options. The company has an established range of luxurious duvets and pillows, soft, warm blankets and high-quality table linen. On display will be Intex's blankets made from recycled PET bottles, biodegradable bags and options for eliminating poly bags from the wrapping of its products.
Linstol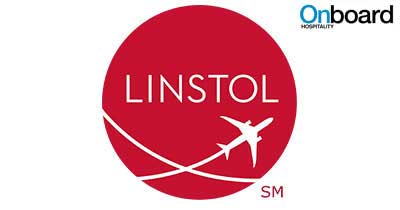 Since 1993, Linstol has specialised in complete product customisation while providing the most attractive cost/quality combination for passenger cabin essentials such as amenity kits, comfort products, disposables and headsets. In addition, Linstol offers inventory management, forecasting and complete concept solutions. Three strategic global offices in the US, UK and Hong Kong enable Linstol to provide the highest level of service to the airline industry.
Monty's Bakehouse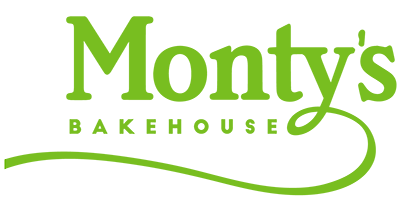 Monty's Bakehouse is recognised as one of the leading innovators of high-quality packaged food solutions for travel markets across the world with offices in the UAE and manufacturing sites across Europe and the Middle East. Its airline product portfolio is now one of the broadest and most established across the world from bakery, to entrée meals, hot pots, patisserie, desserts and hot snacks. Its team of award-winning chefs travels the world researching and developing new ideas, before the brand and packaging design teams then work to create truly innovative solutions. In 2016, Monty's Bakehouse moved to Priory Farm in the Surrey countryside perfectly positioned between London Heathrow and London Gatwick airports where the company has built its new home comprising of a culinary development centre and offices.
Orvec International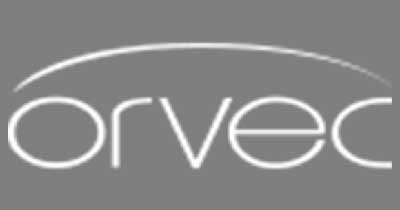 Orvec is a market leader in the design, supply and manufacture of woven and non-woven products to the airline, healthcare and hospitality sectors across the world. Orvec's commitment to its customers stretches from the initial conception of the design right through to the delivery of the finished product. It prides itself on its ability to reduce the customers' supply chain burdens and complexities. Orvec's products are supplied worldwide to support all elements of passenger comfort and care.
SATS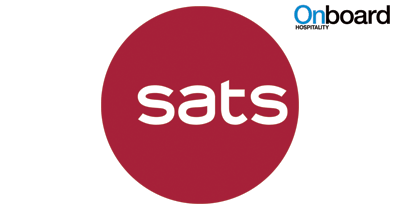 SATS is one of Asia's leading providers of food solutions and gateway services. SATS' food solutions include airline catering as well as central kitchens for food service chains and institutions. SATS' comprehensive gateway services encompass airfreight handling, passenger services, ramp handling, baggage handling, aviation security services, aircraft interior and exterior cleaning, as well as cruise centre management. SATS is present in over 60 locations and 13 countries across Asia Pacific and the Middle East.
Shanghai Easun Group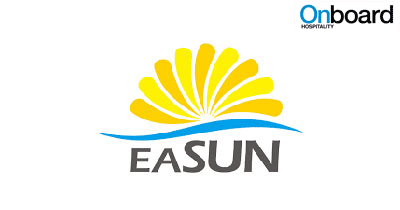 Today, Shanghai Easun is present in more than 30 countries throughout Europe, North America, South America and Asia. Faster time to market, to supply higher quality standard products and stronger customer support is Shanghai Easun's mission. Shanghai Easun has very convenient operation office in Shanghai Pudong New Area, which is the economic and financial centre in China.
Skinny Genie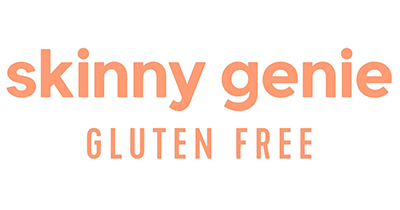 Skinny Genie stands first and foremost for great tasting food that also happens to be healthy and gluten free. The company believes life is a balance. Everybody needs the right mix of food & nutrition, mind & relaxation, and exercise & fitness. Skinny Genie strives for holistic health and well-being. That is why all of its food is made by hand, designed to be healthy and indulgent – for you to enjoy, nourish, nurture & grow.
Sola Airline Cutlery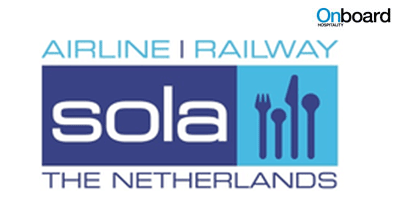 Sola Airline Cutlery is recognised as one of the specialists for airline cutlery. Sola services more than 95 airlines. The company provides solutions for every service requirement, price-target and will present tailor-made options. Following the upcoming ban on single-use plastic, Sola has developed a new series of lightweight cutleries with advanced means of production. Its stainless steel cutlery designs are fully circular against disposable prices. Sola will also present its latest premium hollow handle fine-dining designs at FTE-APEX Asia EXPO.
TUBES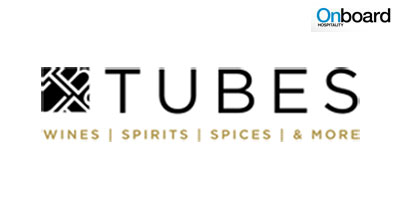 TUBES produces and distributes single serve wines, alcoholic and non-alcoholic cocktails and spirits by the glass, packed in innovative glass and RPET tubes (100% recycled) as a single serve format (100ML, 50ML and 35ML). Fully customisable with regards to the branding and beverage to your specific needs. All within a unique and premium design based on space, weight, and cost-saving benefits and value increasing concepts like wine flights for the travel industry. TUBES aims to deliver environmentally friendly products, therefore its RPET Tube is created out of 100% recycled PET material, making it 100% sustainable. TUBES was Awarded Best Onboard Beverage 2019.
Zibo Rainbow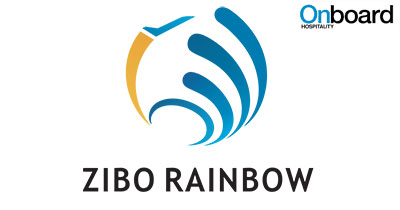 Zibo Rainbow is a group enterprise with five sub-factories specialised in design, manufacture and supply of in-flight products, headquartered in Zibo City, China. Zibo Rainbow serves airlines and hotels with sleeper suit, blanket and duvet, towel, amenity kit, snack bag, airsickness bag, paper cup, plastic product and chinaware. Zibo Rainbow can also supply matching stainless steel cutlery and glassware. Both Zibo Rainbow and all its sub-factories are certified under ISO 9001:2008 quality management system and environment assessment.
Register for your FREE pass >>
New: APEX Asia Content Market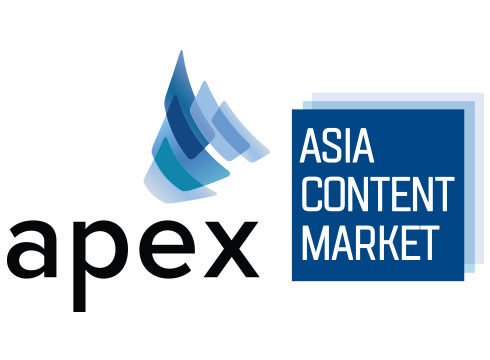 New this year is the APEX Asia Content Market, introduced by the Airline Passenger Experience Association (APEX) in response to growing regional demands for IFE content in one of the busiest regions for airline travel in the world.
Encore Inflight Entertainment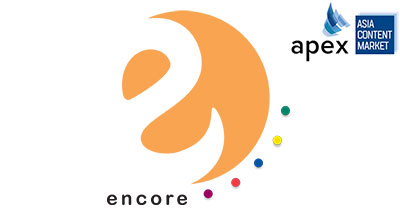 Encore Inflight Limited is an inflight distributor specialising in quality content in more than 40 languages. From blockbusters to festival gems, Encore Inflight's acquisition team attends more than 20 film markets a year to find the very best. Working with more than 300 content owners and servicing a network of 128 airline clients, Encore is positioned to provide the best service and effective relationship to all suppliers and clients. With movies and documentaries in at least 10 different languages on our line-up each month, Encore is the solution for your inflight content needs.
Flame Distribution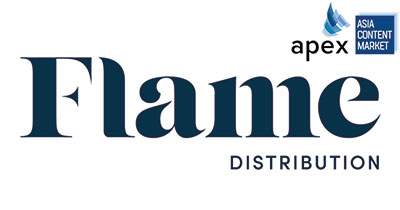 Flame Distribution is an international distributor of factual, unscripted and documentary content representing more than 140 independent producers from around the world. With sales offices in Sydney, London, Greece and Singapore, Flame Distribution is perfectly positioned to sell its content to television, video on demand, educational and in-flight platforms globally. Its aim is to maximise the financial returns and audience for each title it represents. With a catalogue of 5,000 hours of carefully selected programming, Flame takes a bespoke approach to marketing each title. The company also works with producers to help develop and fund their productions, brokering co-production deals and seeking pre-sales for projects in the market.
Register for your FREE pass >>
Signal Lamp Entertainment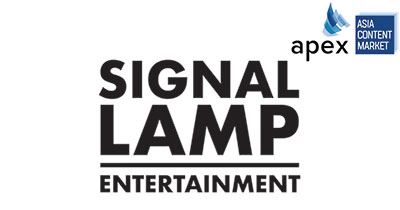 Signal Lamp Entertainment is your partner in the travel industry – bringing relevant advertising and unique content to your passengers globally. Its advertising ecosystem and content workflow technologies allow for media to be delivered anywhere in the world within minutes of production or ad approval.
Stellar Entertainment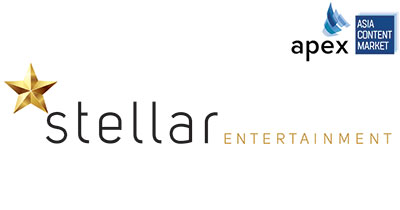 Stellar Entertainment, provider of inflight entertainment content and technical services, will also be exhibiting at FTE-APEX Asia EXPO. With offices and state of the art production studios in Sydney, Los Angeles, Kuala Lumpur, Singapore and Beijing, Stellar delivers award-winning inflight entertainment to airlines worldwide.
Register for your FREE pass >>