Last week, Future Travel Experience (FTE), the Airline Passenger Experience Association (APEX), the International Flight Services Association (IFSA) and Onboard Hospitality (OBH) jointly delivered the air transport industry's first major digital trade show. FTE APEX Virtual Expo, co-located with IFSA Onboard Hospitality Virtual Expo, attracted over 4,000 attendees from 109 countries during the two live days on 8 and 9 December, with attendees able to enjoy 48 hours of non-stop conference content, a live exhibition and networking. It was an event packed with exclusive announcements in the conference and exhibition, as well as panel discussions and keynotes from the biggest names in the industry, all in keeping with the "Transforming air transport post-COVID-19" theme.
Uniquely, the virtual event platform will remain open as a resource until 23:59 GMT on 8 January so attendees can continue to access the portal at any hour of the day to watch conference presentations and supplier pitch sessions, and revisit the exhibition hall to learn all about the products and services that can help them overcome today's challenges, reinvent their business, and thrive in the post-COVID-19 world.
In the meantime, here you can find a selection of the main highlights from the live portion of the event:
End-to-end exhibition: Airport solutions for contactless travel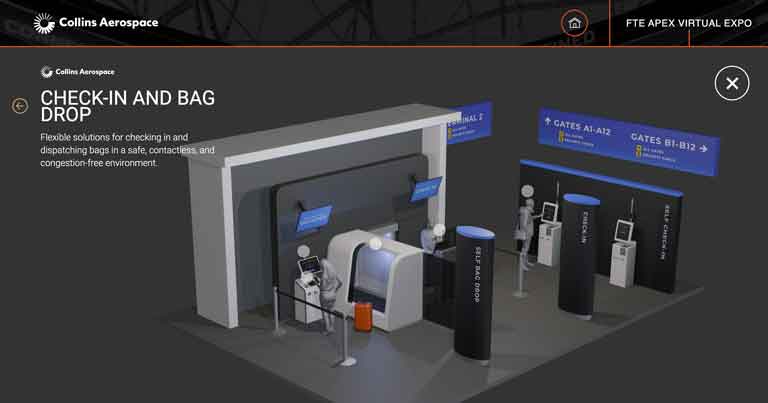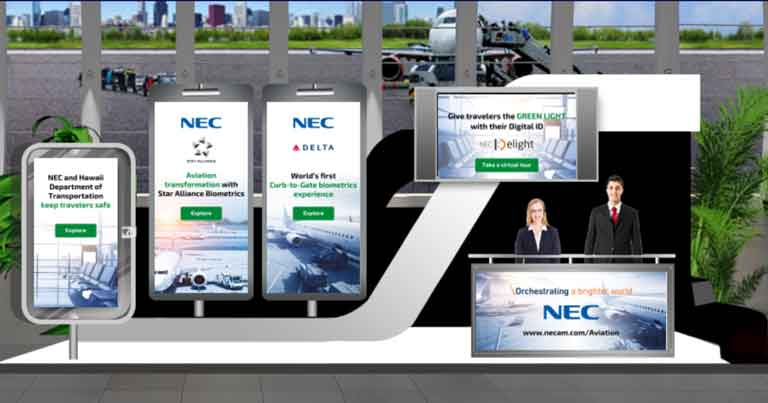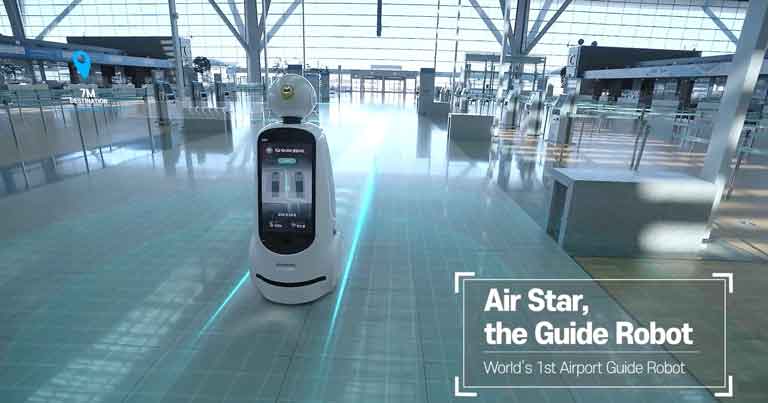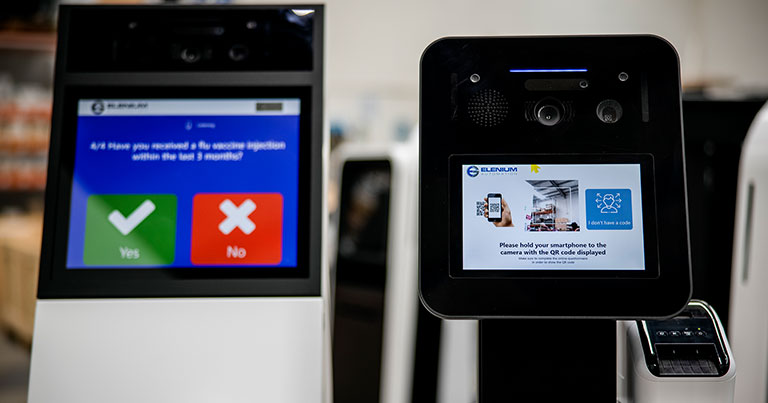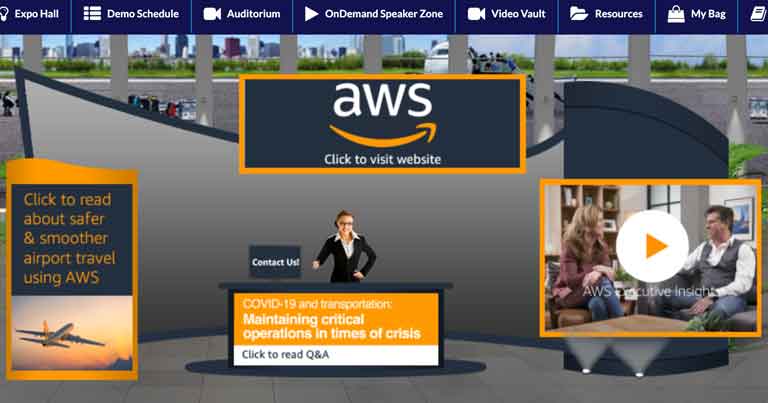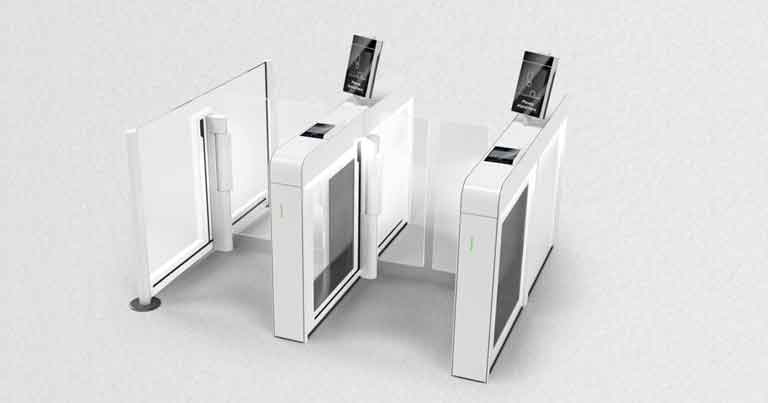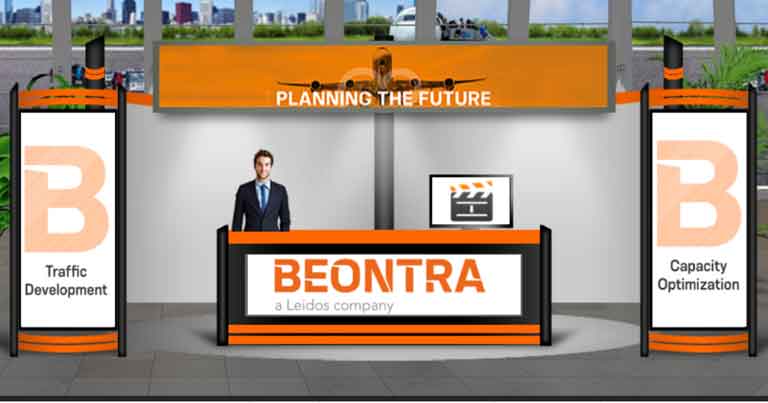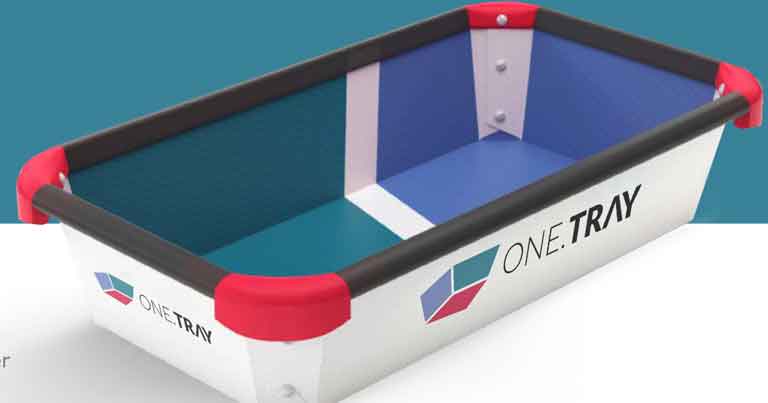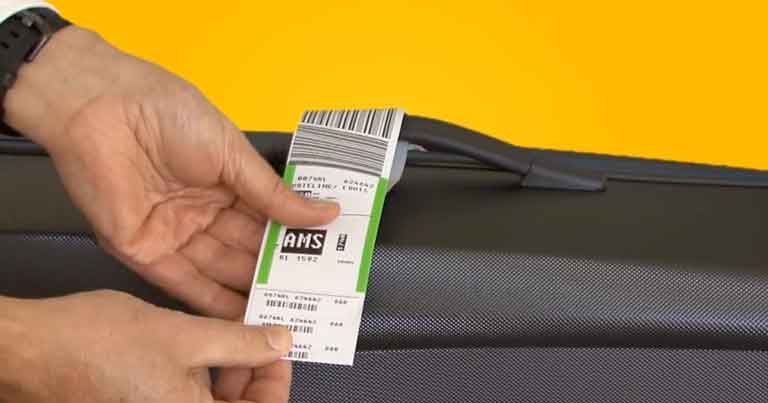 The free-to-attend virtual exhibition enabled 81 industry suppliers, from household names through to the most innovative startups and scaleups, to showcase their products, services and solutions in a dynamic virtual environment. Split into dedicated zones in three core areas – 'Airport', 'Digitisation & Startups' and 'Inflight' – the expo is a showcase of the latest products and services that can transform the airport environment and commercial experience, and covers the most pertinent onboard focus areas including IFEC, World of Content, Interiors, Service & Catering, Comfort & Amenities, and Retail.
The Airport zone features an impressive line-up of exhibitors showcasing their latest solutions designed to enhance the passenger experience on the ground, optimise operations and reduce costs. Among some of the participating companies are Collins Aerospace, NEC, Amazon Web Services, dormakaba, Incheon International Airport Corporation, Vision-Box, Worldpay and Xovis. The focus is largely on creating contactless and touchless travel experiences through technology such as biometrics, robotics and self-service.
Among the highlights is an impressive Virtual Experience Lounge by Collins Aerospace, where the company is showcasing its ARINC SelfPass solution which can help airports create a contactless passenger experience from kerb to gate. Visitors at the event can also take a virtual tour of NEC's end-to-end seamless travel journey powered by its I:Delight Digital ID Platform. Using the application, travellers can choose to use their digital identity for paperless boarding passes. A simple facial scan validates their identity at check-in and continues to authenticate passengers throughout the airport experience.
Meanwhile, Incheon International Airport Corporation is showcasing its Smart Airport vision through a number of mobility tech solutions introduced to drive what the airport refers to as 'untact' – contactless processes and systems. On display in the virtual environment are a number of new solutions, including indoor autonomous vehicles, robotics, and AI X-ray technology for security screening.
In an exclusive announcement during the live days of the event, Elenium Automation shared that the company has been recognised as a global leader in the airport self-service market, receiving Frost & Sullivan's Best Practices Technology Innovation Leadership Award. Amazon Web Services (AWS) is also present at the show with a virtual booth, providing visitors with more information on how it is addressing the unique challenges of its customers and partners such as Qantas Airways and Elenium Automation.
Inflight-focused solutions from IFEC and onboard content suppliers to aircraft manufacturers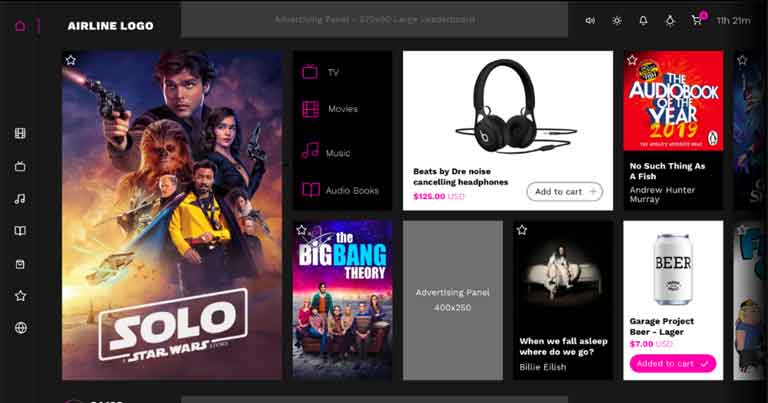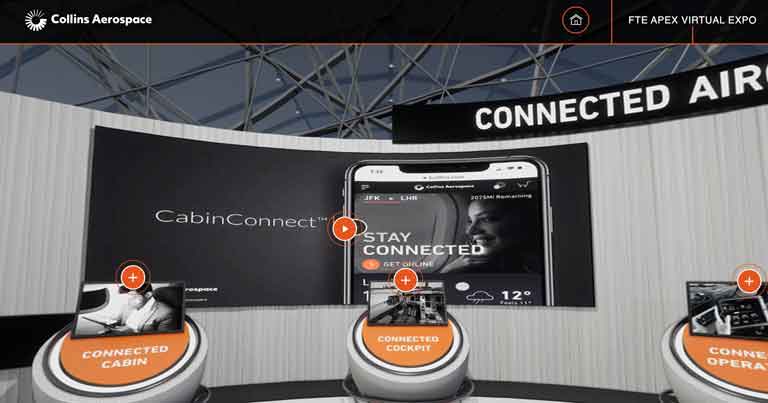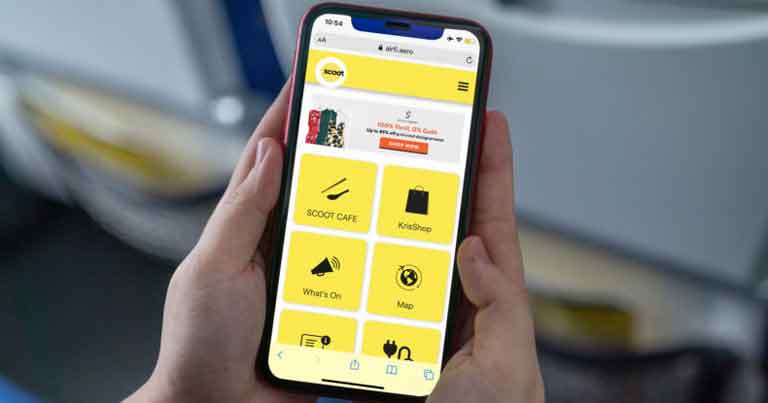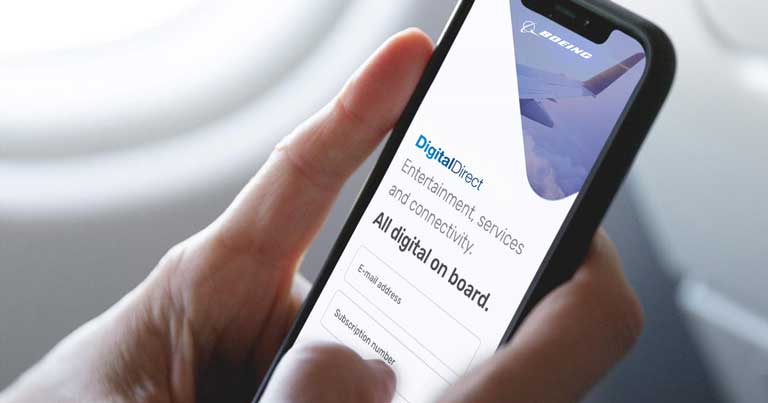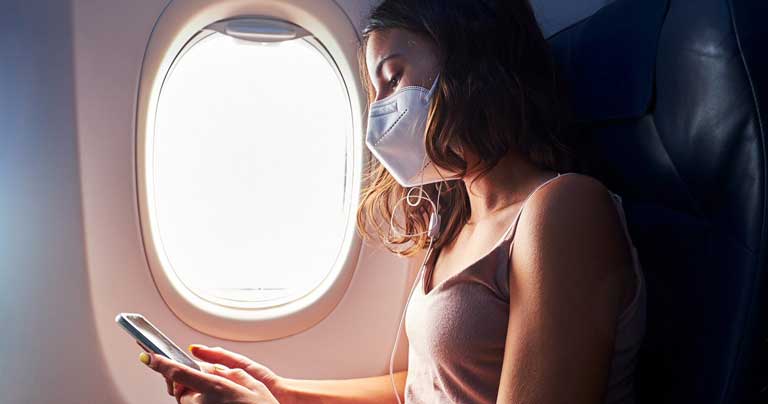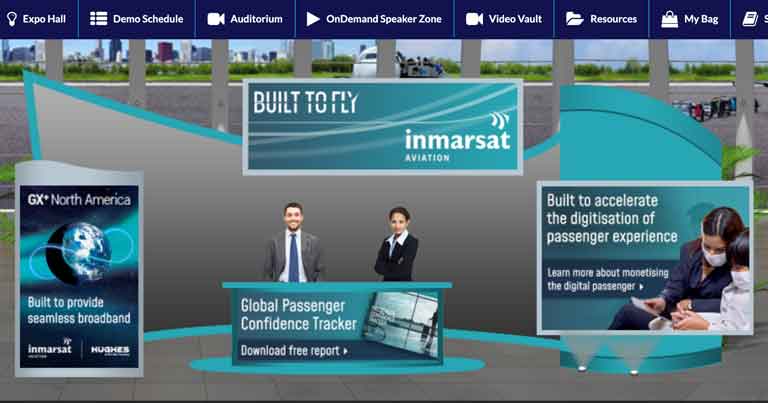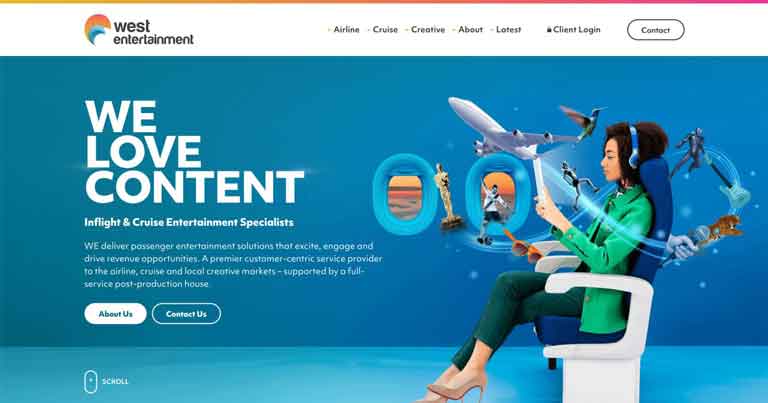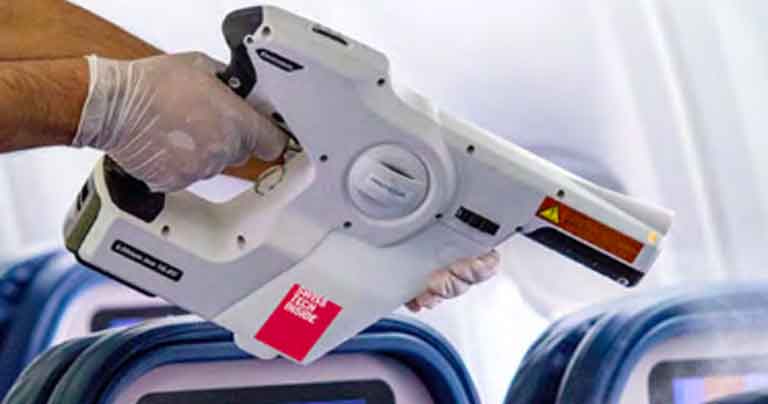 Also exhibiting at the virtual event is an impressive array of inflight companies – from IFEC and onboard content suppliers to inflight catering, comfort and amenity providers and aircraft manufacturers. Among the exhibiting companies are Collins Aerospace, Inmarsat, Intelsat, AERQ, Airbus, Axinom, Burrana, Global Eagle, Kontron, Touch Inflight Solutions, West Entertainment, and many more.
Burrana used the live days of the virtual event to highlight its IFE platform RISE, which launched in June. It is a flexible, scalable, and configurable IFE platform that consists of hardware, software, apps and services delivering seatback, wireless and overhead entertainment, as well as in-seat power, for narrow and wide body aircraft covering line fit and retrofit installations.
Visitors to AirFi.aero's virtual booth are able to find out more details around the supplier's recent partnership with Scoot. ScootHub is the airline's new inflight portal powered by AirFi.aero, which aims to be a "one stop shop" for all passenger needs inflight.
Airbus is inviting attendees to its booth to check out its cabin brand Airspace and to learn more about its 'Keep Trust in Air Travel' initiative; the new Airspace cabin which will become reality in spring 2021, and its Airspace Cabin Vision 2030.
Meanwhile, Boeing is responding to new market demands with its brand-new wireless IFE and digital services platform called Boeing Digital Direct. The platform is uniquely positioned to help airlines reduce high-touch materials and minimise flight attendant and passenger interaction, ultimately delivering a highly customisable passenger experience. Inmarsat is also present at Virtual Expo, where it is showcasing its inflight connectivity solutions GX Aviation, the European Aviation Network and SwiftBroadband-Safety. Visitors to the stand are able to find out more about GX+ North America – a strategic collaboration between Inmarsat Aviation and Hughes Network Systems which aims to bring unrivalled inflight connectivity to the North American market. FlightPath3D presents its 3D streaming inflight map, which has been designed in partnership with Gogo Business Aviation. The Gogo Vision 360 moving map features a game-like 3D interactive experience with high resolution satellite imagery, immersive virtual reality window seat views, cockpit head-up-display and an aircraft 360 view.
In another exclusive announcement last week, West Entertainment unveiled its brand-new website, which features a new cleaner design allowing easy access to information about solutions, news and blogs.
Travel tech startups address COVID-19 challenges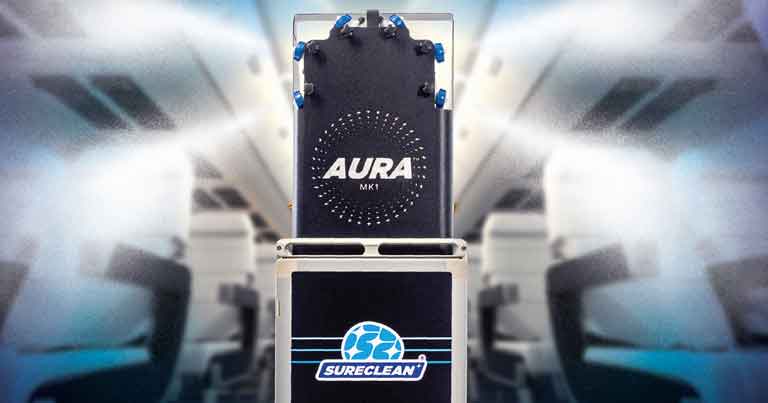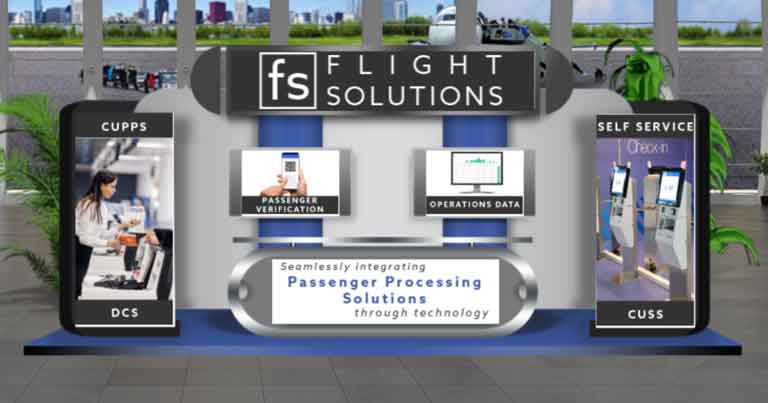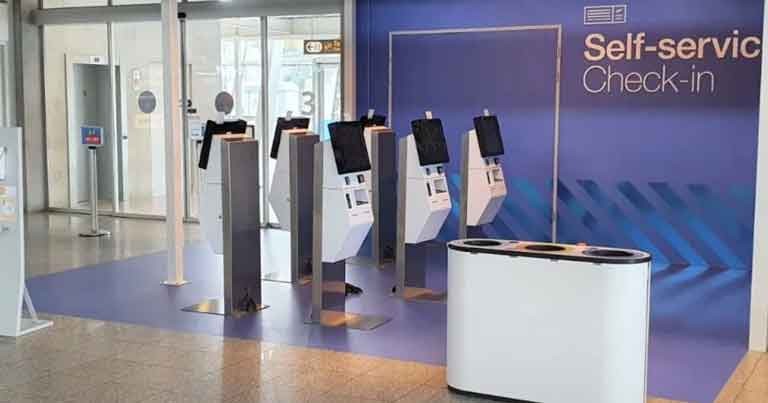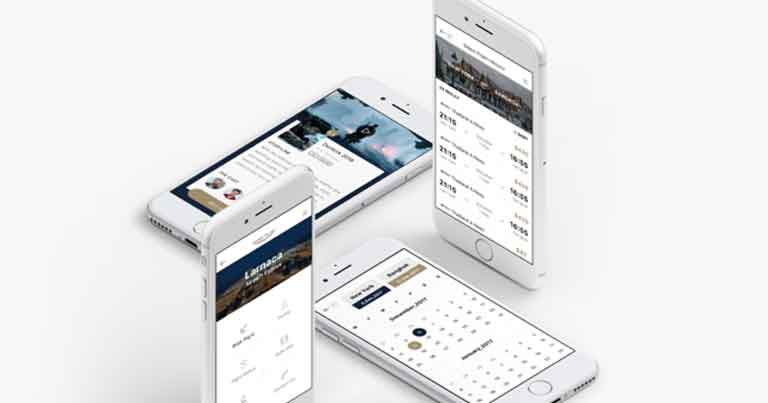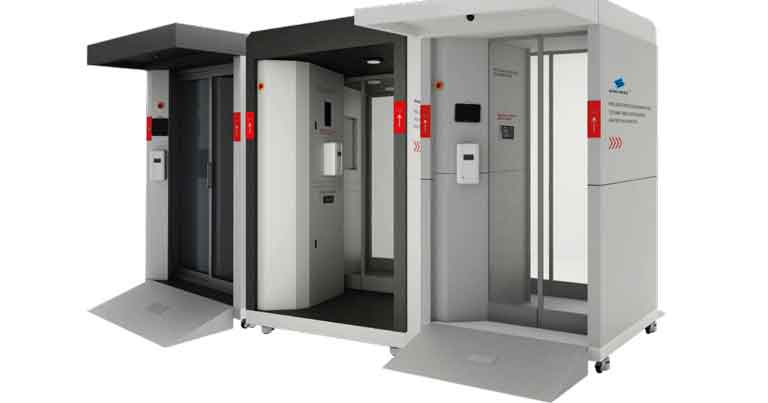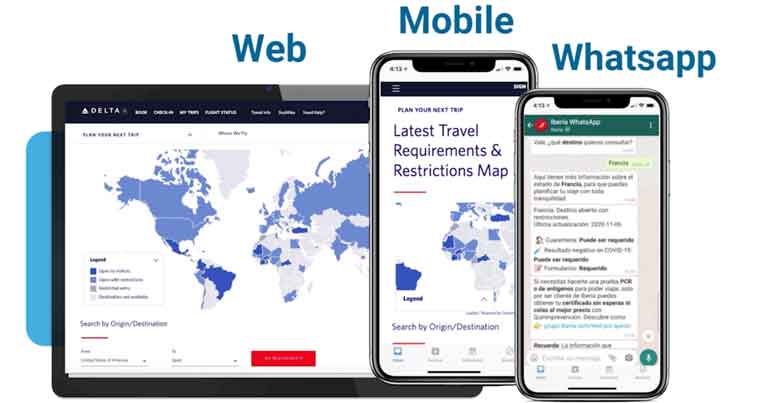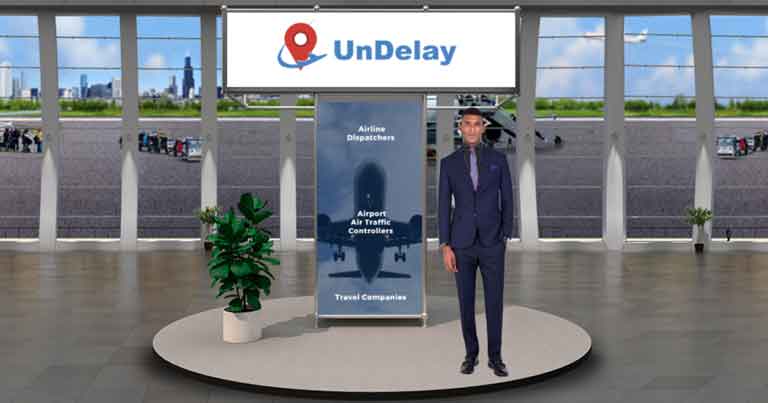 The virtual exhibition hall also features a dedicated showcase of some of the most pioneering startups, including Claims Handling Solutions, Flight Solutions, Latitude Aero, Minime Labs/Flying Plaza, Smartvel, Sureclean, Sani Pass, Undelay, T&TIS and Plan3,  among others.
Claims Handling Solutions is addressing a major issue affecting airlines during the COVID-19 pandemic – the refund process. The startup has designed a solution that can help airlines automate their claims handling and refund processes. According to the company, the automated solution can handle hundreds of claims within seconds.
Flight Solutions is presenting its full suite of self-service passenger processing solutions, including kiosk applications and hardware, that can help airlines and airports better manage passenger processing in a post-COVID-19 environment.
Latitude Aero, a global aircraft overhaul provider, specialises in seat repair and refurbishment, deep cleaning, sanitation and disinfection, aftermarket parts support, contract manufacturing, and IFE & ISPS upgrades.
MiniMe-Labs came to expo to present its latest project called FlyingPlaza. It provides an inflight entertainment system designed to accommodate all passenger needs from Wi-Fi connection for inflight media to access to the airline's food and drinks menu and e-commerce options.
Smartvel is a B2B SaaS tech company specialised in destination content solutions for the travel industry. Due to COVID-19, its technology has been retrained to gather country-specific entry restrictions, helping travel companies to give passengers peace of mind about travel regulations.
Singapore-based Sureclean claims to have created the fastest aircraft disinfecting machine on the market through its new AURA solution, which can deep clean a Boeing 737-800NG in just ten minutes.
Another exhibitor addressing disinfection at airports and in the aircraft is Sani Pass. The startup's disinfection units use fine, dry fog of organic and non-toxic disinfection solution to assist in protecting individuals when entering confined areas.
US-based Undelay has developed proprietary technology that converts hundreds of radio conversations into text simultaneously. With this data, airlines, airports and travel companies can find out if a flight will be delayed before that delay is reported.
Japanese startup T&TIS presents its SMARTRA service, which collects real-time data to estimate wait times at security lanes, baggage and other customer checkpoints, allowing passengers to better plan their travel and avoid congested areas of the airport.
Plan3 is showcasing its one of a kind passenger disruption tool built to automate the handling of passenger disruptions for airlines.
IFSA Onboard Hospitality Virtual Expo – showcasing the latest developments in the inflight catering, comfort and amenities sector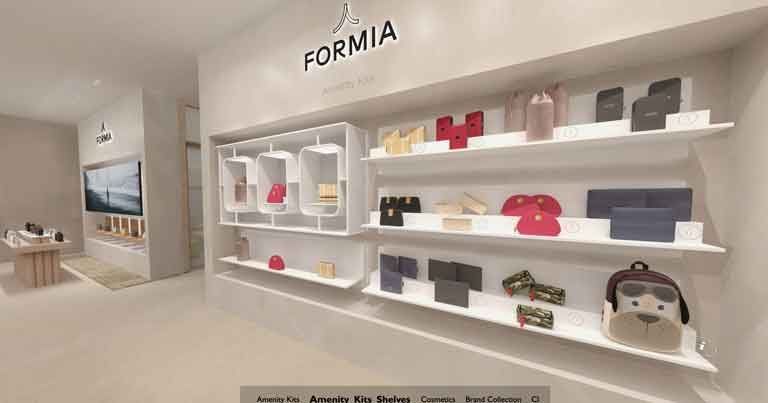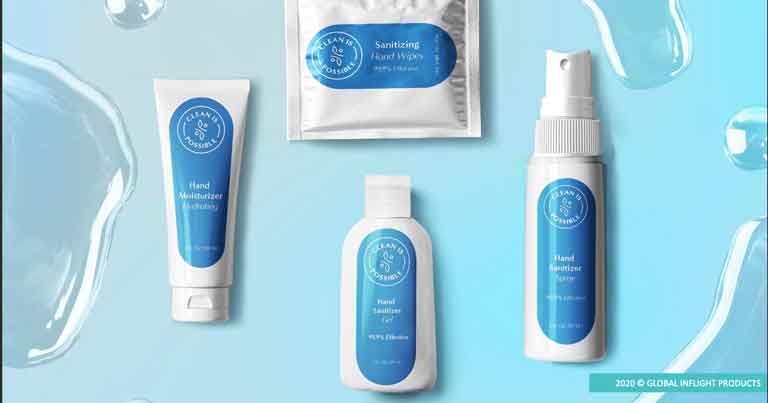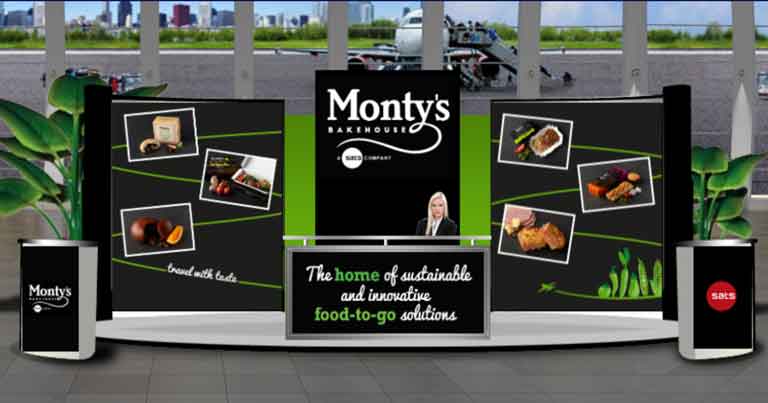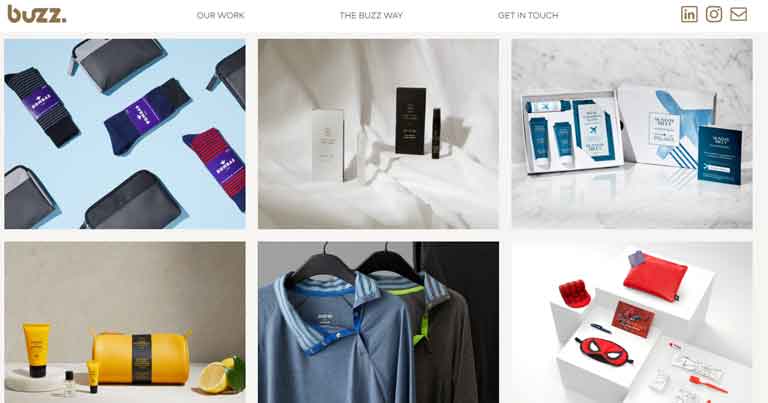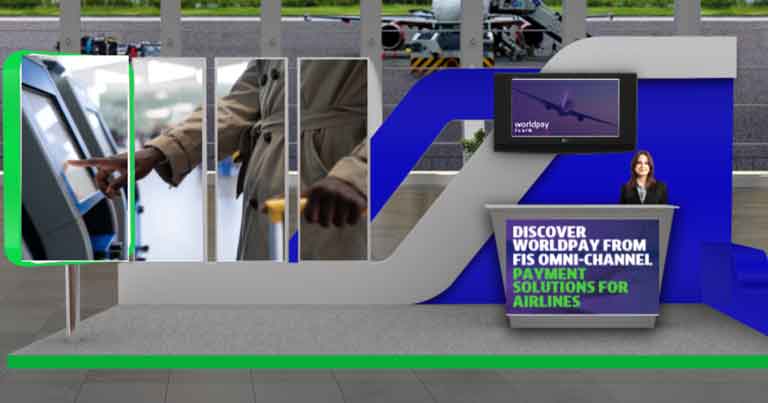 The International Flight Services Association (IFSA) and Onboard Hospitality jointly hosted a ground-breaking, interactive online air transport industry trade show, IFSA Onboard Hospitality Virtual Expo, which was co-located with FTE APEX Virtual Expo.
A number of leaders in the inflight catering, comfort and amenities sector are exhibiting at the virtual environment, including Buzz Products, FORMIA, Global Inflight Products, Monty's Bakehouse/SATS and Plane Talking Products.
Among the highlights is a Virtual Showroom by FORMIA designed to showcase the brand's tailor-made, premium guest and inflight amenities including bags, skincare, comfort items and children's products.
Meanwhile, visitors also have the opportunity to catch-up on presentations from a number of leaders in the hospitality sector including IFSA, dnata, LSG Group, Airline Catering Association (ACA), FORMIA and more. Among the topics discussed are inflight catering, onboard innovations and sustainability post-COVID-19.
Interactive product demonstrations in real-time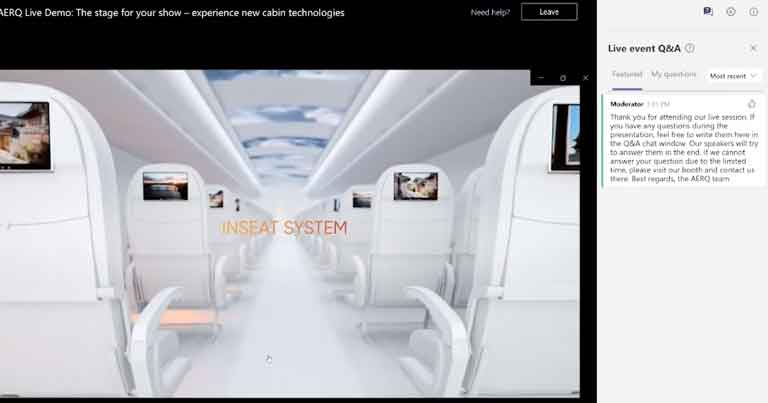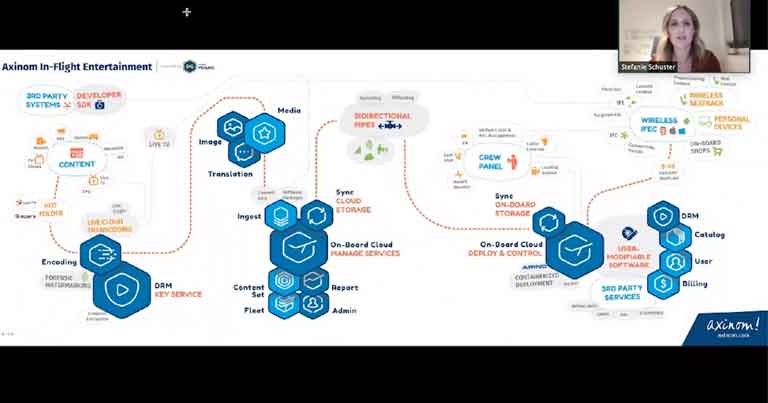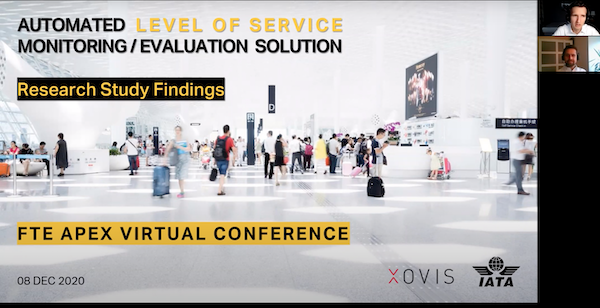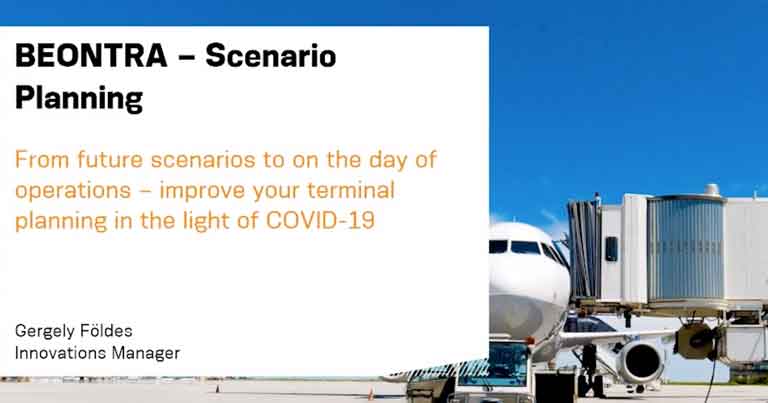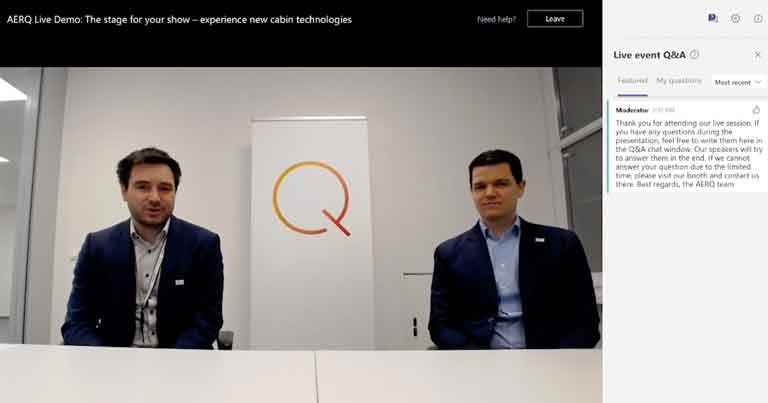 Throughout the two live days, exhibitors also had the opportunity to broadcast exclusive demonstrations and their latest product launches. Among the highlights was a presentation by Burrana's Vice President Marketing & Sales Support Dave Pook, who introduced attendees to the RISE platform. Cubox also hosted a live video call in which the supplier demonstrated its vision of the airport passenger experience, enabled by its self-check in kiosk, e-gate and ABC e-gate using facial recognition technology. Meanwhile, Xovis and IATA delivered a live presentation in which they shared research study findings based on IATA's Level of Service methodology on airport performance.
BEONTRA also held an exclusive launch event in which the software developer introduced its new forecasting platform, BEONTRA Horizons, designed to support airlines, airports and ground handlers with traffic development and capacity optimisation. In another exclusive live demonstration, startup Sureclean introduced the full capabilities of its new AURA solution for aircraft disinfection. Attendees were also able to tune in for a live presentation delivered by AERQ's experts Philip Woll, Lead Product Owner, and Nils Schnapauff, Product Owner Cabin Digital Signage, who provided a sneak peek into AERQ's new cabin experience with its in-seat system and OLED technology.
Inspirational CEO keynotes from Qatar Airways, Delta, Airbus, Star Alliance, ACI World, IATA, Atlantic Airways, Alaska Airlines, LAWA and Air France-KLM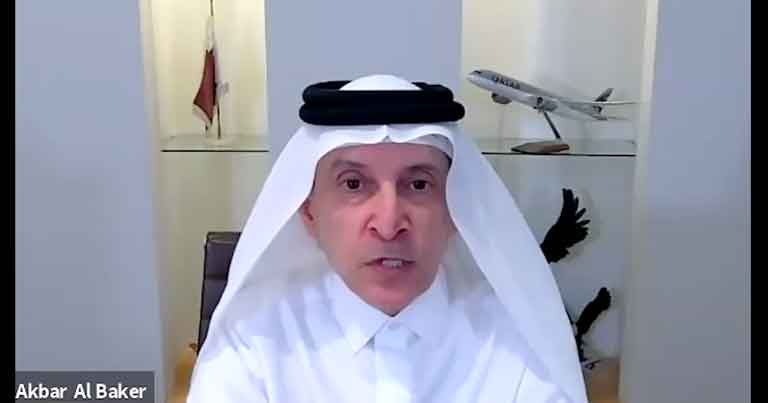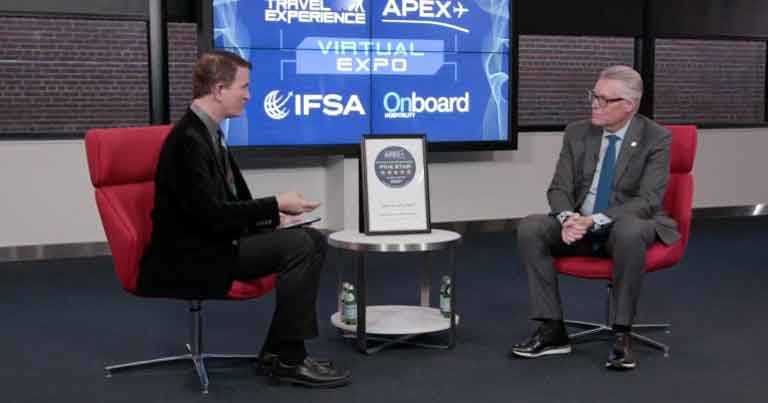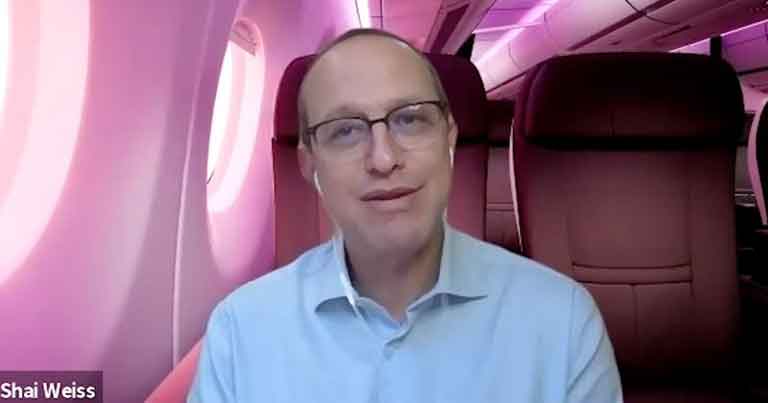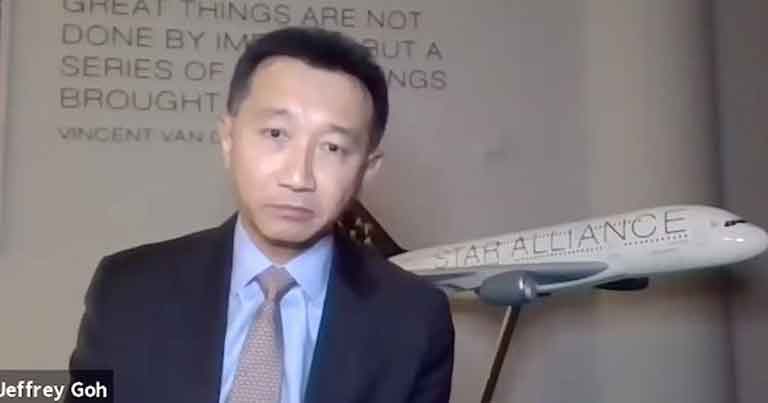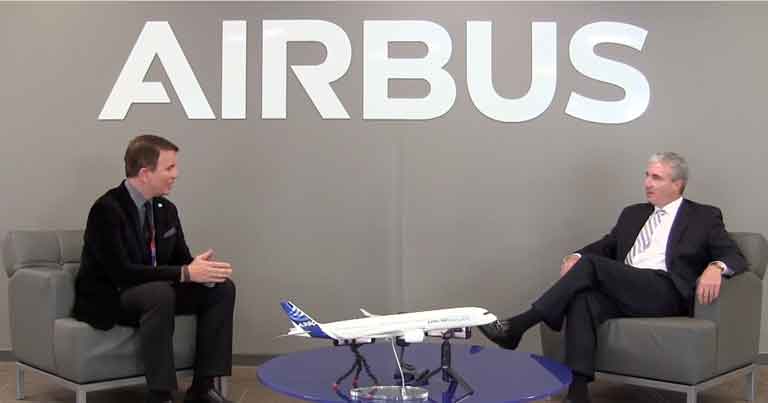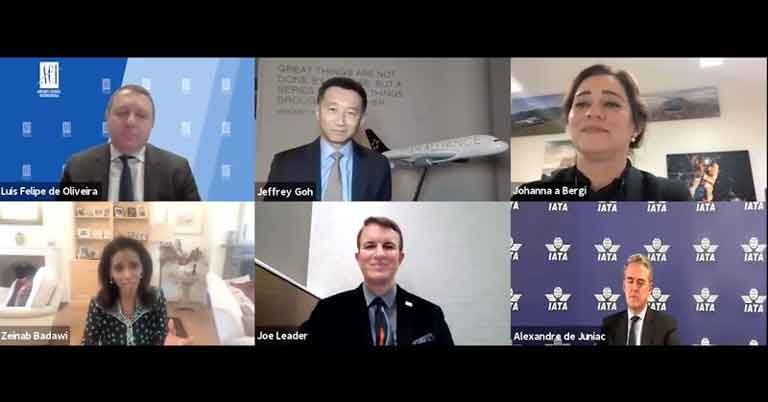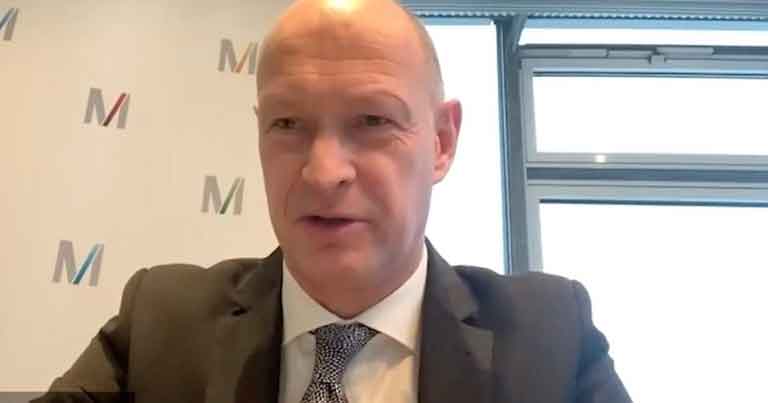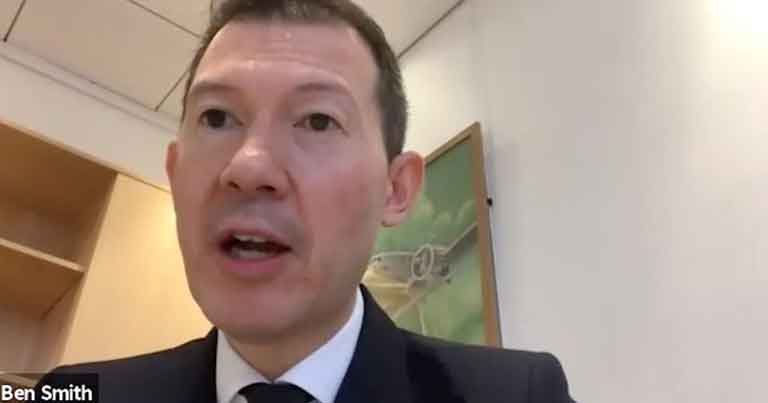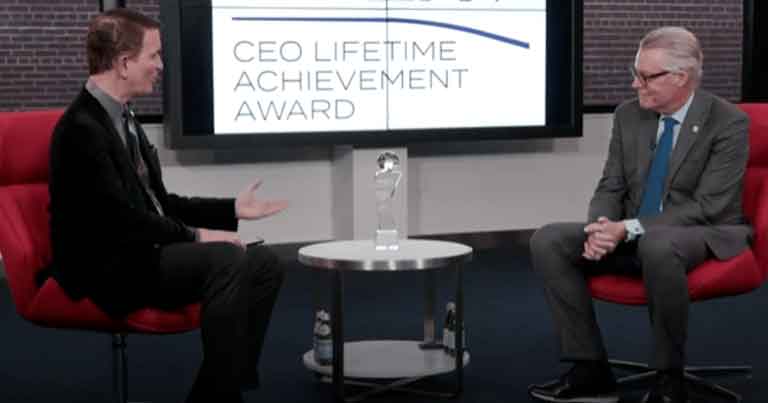 The conference provided critical insights and learnings to all attendees to help them understand the future trends and successful transformation strategies that can help their organisations survive, bounce back, and future-proof their propositions. Some of the biggest names in the air transport industry joined the outstanding speaker line-up to share their perspectives on transforming air travel, the global industry recovery and leadership in times of crisis.
The first day of the conference kicked off with an opening keynote address delivered by Akbar Al Baker, Group CEO, Qatar Airways, who was interviewed by Aaron Heslehurst, News Anchor & Presenter, BBC World News. During the interview, Al Baker took the opportunity to announce Seattle as the carrier's next destination, stating that Alaska Airlines joining oneworld in 2021 will provide Qatar Airways with a good platform for expansion on the West Coast.
Later in the day, Joe Leader, CEO, APEX & IFSA, hosted candid interviews with Ed Bastian, CEO, Delta Air Lines, and Jeff Knittel, Chairman and CEO, Airbus Americas, who shared their perspectives on transforming air travel post-COVID-19, the global industry recovery and sustainability.
To kick off day two of the conference, Zeinab Badawi, Presenter, BBC World News, led an honest and fast-moving discussion with Jeffrey Goh, CEO, Star Alliance; Jóhanna á Bergi, CEO, Atlantic Airways; Luis Felipe de Oliveira, Director General, ACI World; Alexandre de Juniac, Director General and CEO, IATA; and Joe Leader, CEO, APEX & IFSA, in which the panellists shared their ideas and insights on the methods by which air transport can achieve the fastest possible recovery, while innovating and collaborating in new ways.
Attendees also heard inspirational keynotes from Ben Smith, CEO, Air France-KLM; Shai Weiss, CEO, Virgin Atlantic; and Jost Lammers, CEO and Chairman of the Management Board, Munich Airport.
Auditorium conference with topics ranging from digital transformation, reimagining the end-to-end guest experience, biometrics, commercial and retail innovation, and much more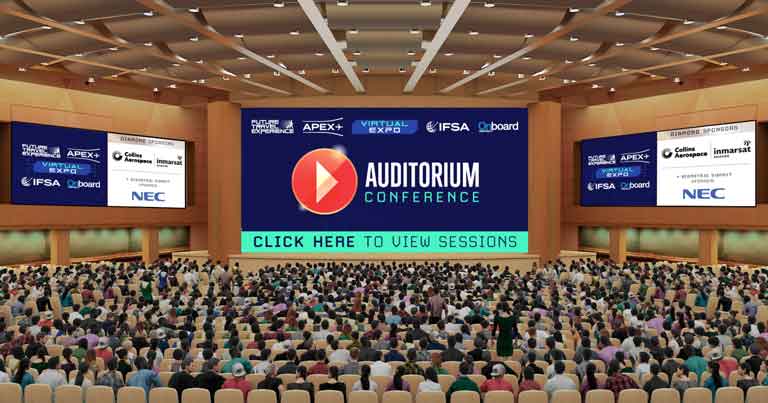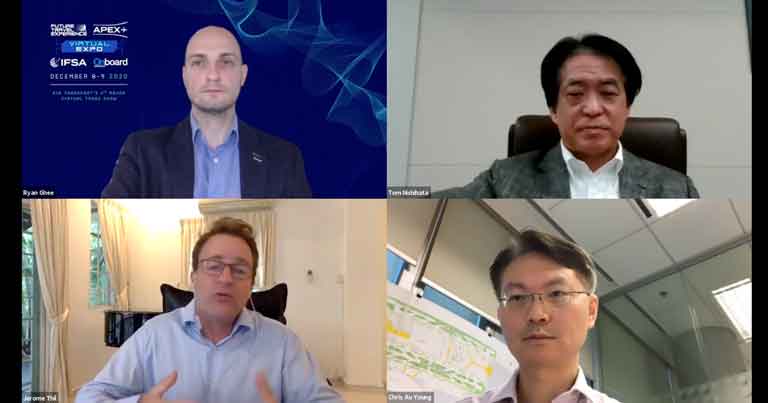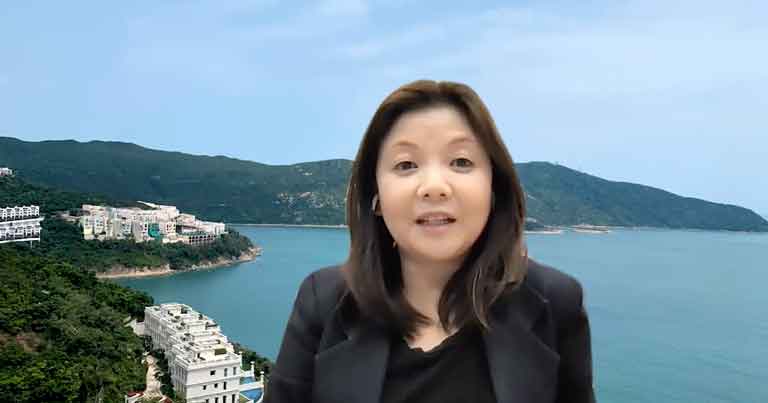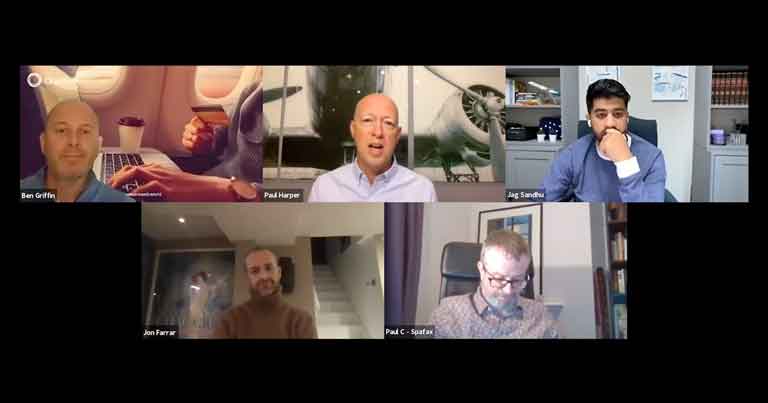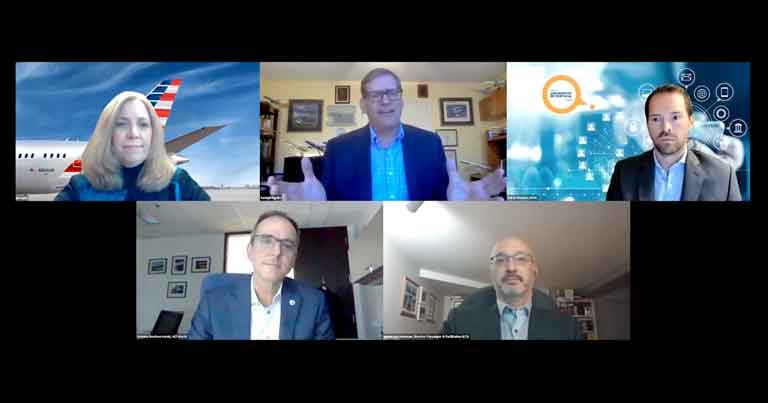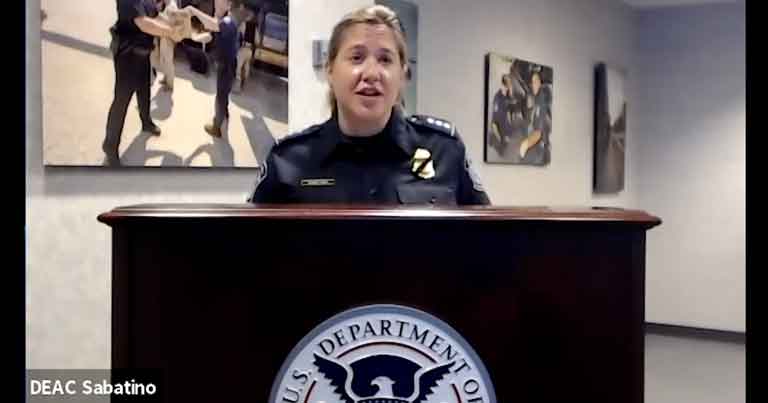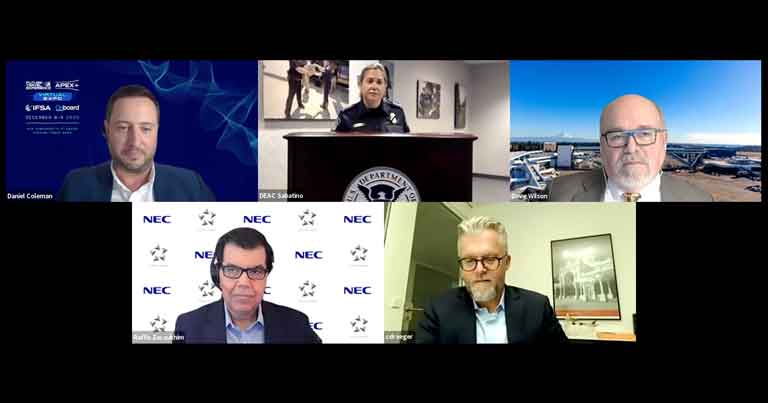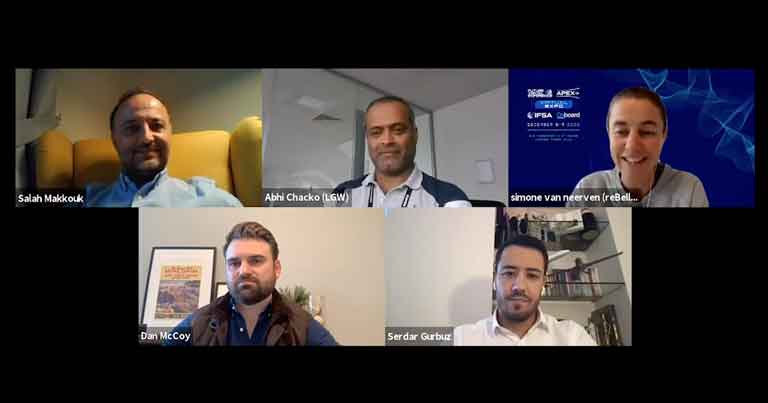 The Auditorium conference agenda was packed with presentations and panel discussions on the most pertinent topics that airlines and airports are currently facing – from digital transformation and reimagining the end-to-end guest experience to onboard and IFEC innovations and delivering touchless travel and a socially distanced airport experience. The sessions, which are still available to view on the platform, include a total of 105 senior executives from some of the most pioneering airlines, airports, providers and disruptors across the world, including Lufthansa, Virgin Atlantic, Ferrovial, Bangalore International Airport Ltd, Cebu Pacific Air, Adelaide Airport, Japan Airlines, Virgin Hyperloop, Hong Kong International Airport, Singapore Airlines, and many more.
Biometrics technology was a key focus at the show, which also played host to the FTE APEX Biometrics Summit. The Summit, sponsored by NEC, unfolded in two parts over the two live days. Part 1 included a selection of forward-looking case studies from U.S. Customs and Border Protection (CBP), Star Alliance, NEC and Port of Seattle, highlighting how they are utilising biometric technology to deliver operational and customer-focused improvements. Part 2 saw a number of high-profile executives from airports and airlines, namely Transportation Security Administration (TSA), U.S. CBP, NEC, Biometrics Institute and Delta Air Lines, who debated ways to overcome the challenges to mass adoption of the technology.
Exclusive FTE APEX Business Model Transformation Think Tank unveiled key recommendations for creating new revenue opportunities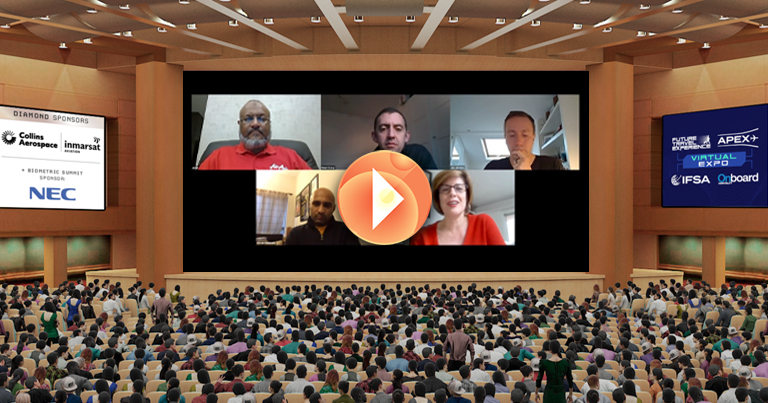 The key recommendations from the FTE APEX Business Model Transformation Think Tank – our most ambitious Think Tank to date – were unveiled during last week's event. In support of the 'Transforming air transport post-COVID-19' theme, the Think Tank team worked together to explore and identify how airlines, airports and their partners can embrace new approaches and collaborate more closely in exciting new ways to help generate new revenues and improve the passenger experience.
The forward-thinking group was led by team captain Satyaki Raghunath, Chief Strategy & Development Officer, Bangalore International Airport Limited (BIAL), who was joined by key industry players Javed Malik, Group COO, AirAsia; Christina Cassotis, CEO, Pittsburgh International Airport; Juha Jarvinen, CCO, Virgin Atlantic and President Emeritus, APEX; and Robert Carey, CCO, easyJet. Together they shared a vision for redefining two key areas of the travel experience: the way passengers purchase and consume food & beverage (f&b), and providing passengers with a reliable and seamless end-to-end baggage experience.
Raghunath also called for other industry partners to get involved and come forward with suggestions on how to support these initiatives and drive the industry's business transformation forward. If you would like to contribute to the Think Tank, you can submit your ideas and recommendations here.
Tech-enhanced virtual workshop: Transforming mobility through digital innovation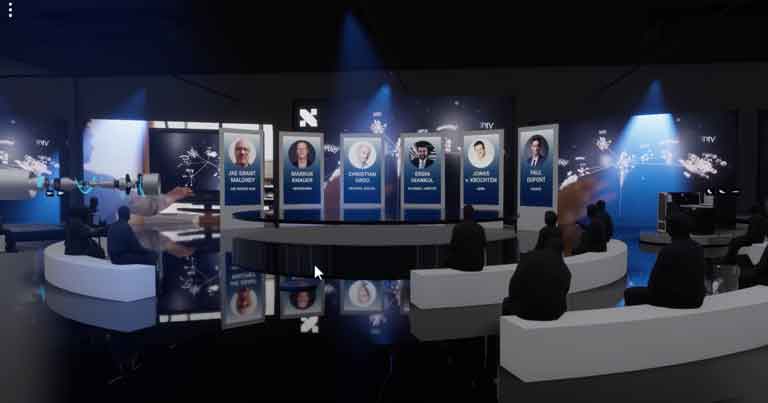 As part of the conference, FTE APEX Virtual Expo also hosted a unique virtual workshop in partnership with digital transformation enabler Neutral Digital, whose expert team created a customised and highly interactive break-out space where advanced digital technologies – including VR, AR and XR – were showcased to inspire the audience on the myriad possibilities presented by immersive and interactive digital technologies. Among the participants in the workshop are Christian Grou, Partner, Neutral Digital; Jae Grant Maloney, Future Technology Advisor, Air France-KLM; Ersin Inankul, Chief Digital & Commercial Officer, İGA Istanbul Airport; Paul Dupont, VP Sales, Pointr; Markus Knauer, Head of Digital Innovation, Heinemann; and Jonas von Kruechten, Head of Strategy and Business Development, AERQ.
OnDemand Speaker Zone – presentations from SLC, Alaska Airlines, Royal Schiphol Group, Lufthansa Innovation Hub, LHR, APEX Tech, and more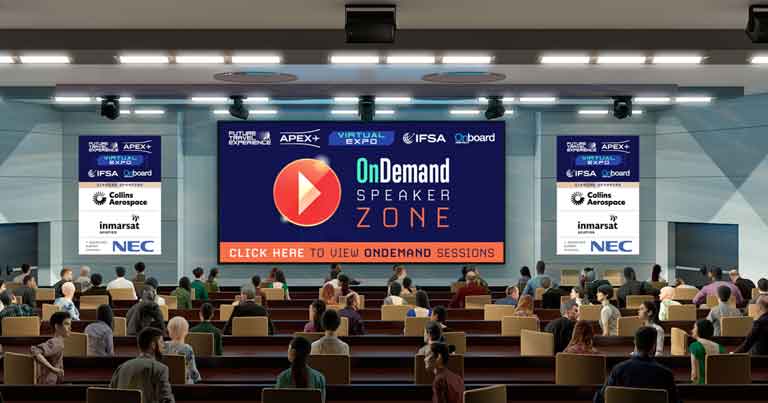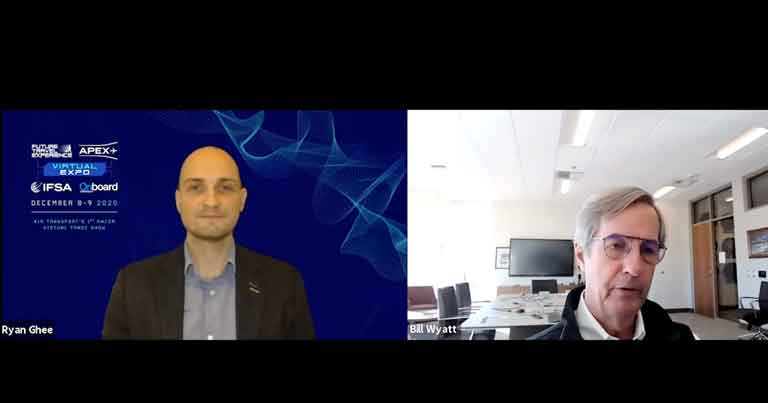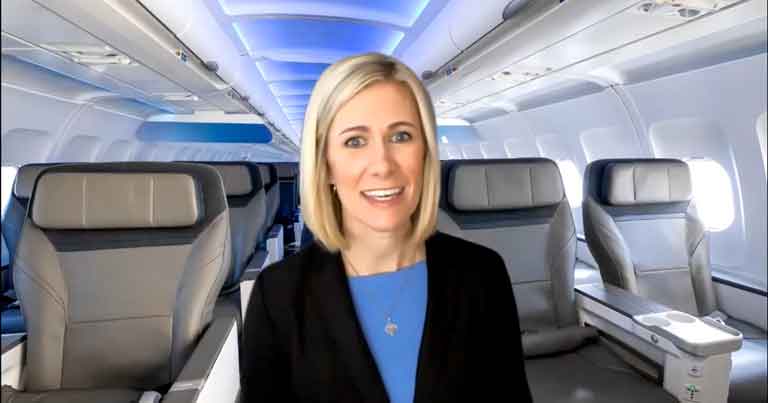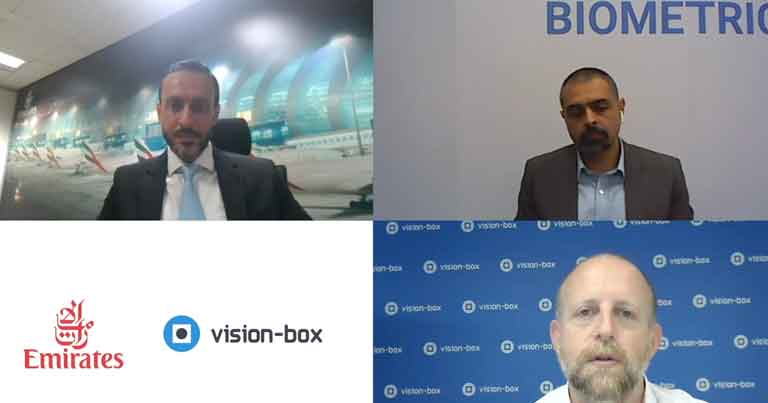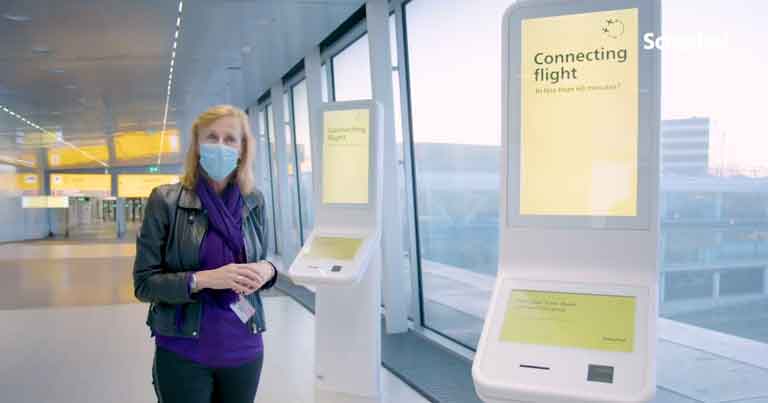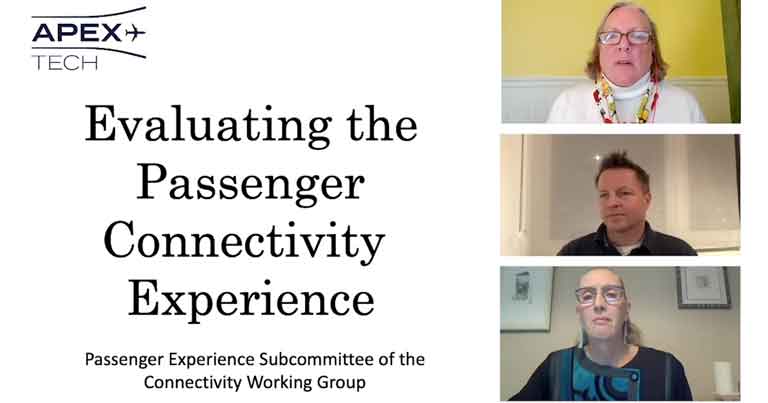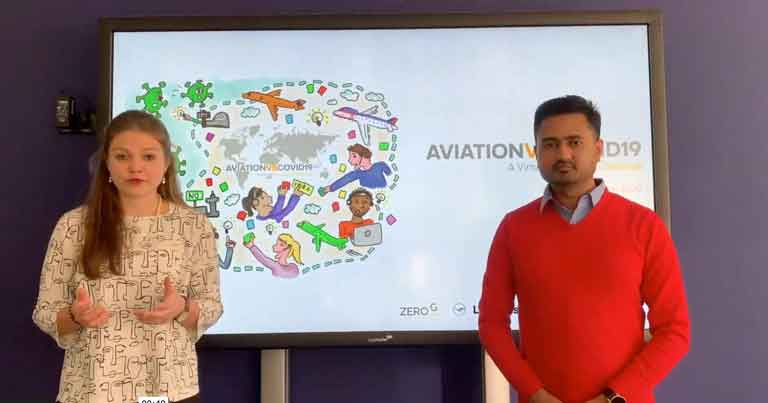 In addition to the Auditorium, the OnDemand Speaker Zone delivered high-level content with an array of pre-recorded contributions specially prepared for the show, allowing the speakers to dive deeper on key topics and case studies. Among the highlights are special presentations from Salt Lake City International Airport, Alaska Airlines, Royal Schiphol Group, Lufthansa Innovation Hub and Heathrow Airport, as well as the APEX Tech conference, and much more.
As part of the OnDemand Speaker Zone, viewers are also able to watch the five winners of the Trailblazer Showcase pitch their pioneering solutions, designed to support the industry's advancement and the recovery from the COVID-19 crisis, as well as the amazing ideas from the top three winning teams that participated in the AVIATIONVSCOVID19 Virtual Innovation Challenge.
Virtual Networking Sessions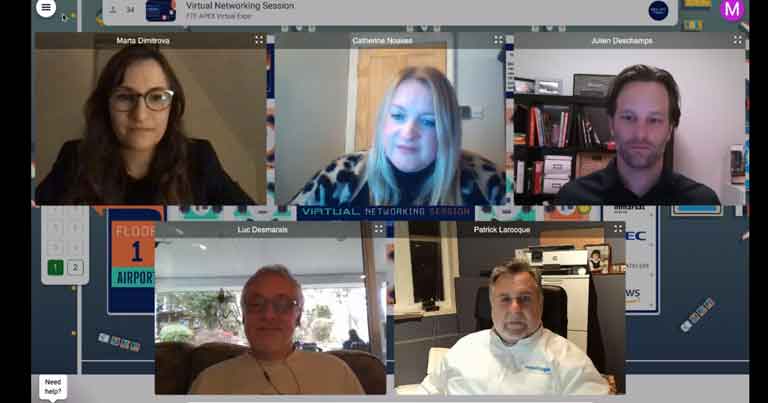 Networking is always at the heart of FTE and APEX shows, and while this year we weren't able to meet in person, the show managed to re-create the traditional networking opportunities through a pioneering virtual platform. Premium Pass holders were presented with authentic, real-time, face-to-face networking opportunities to meet, engage and share ideas and experiences with fellow attendees.
FTE Creative launched during Virtual Expo – bringing you digital solutions for a new world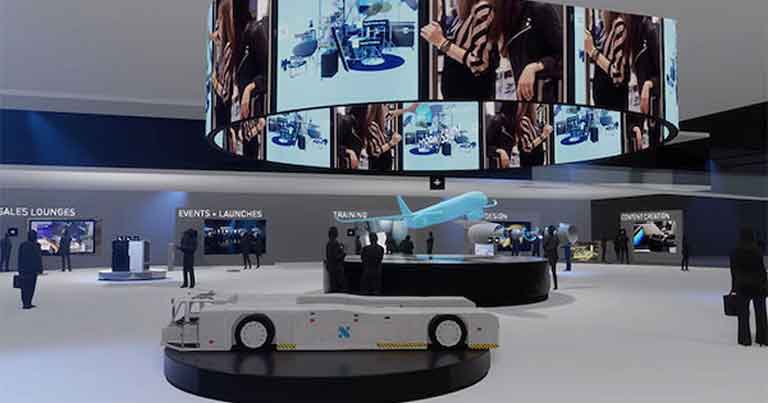 Showcasing your products and services, delivering training, and hosting workshops and launch events pose new challenges in the post-pandemic environment in which opportunities to meet in person are few and far between. To help you overcome these challenges, Future Travel Experience, in partnership with Neutral Digital, officially unveiled its latest venture, FTE Creative – an all-encompassing portfolio of digital products and services that can help your business thrive in today's digital-first world. Attendees at Virtual Expo were the first to experience first-hand the quality of the work and the range of bespoke virtual environments and content that we can offer. Visit the FTE Creative website to learn more and take a virtual tour of the showroom.
For more event highlights, check out the FTE APEX Virtual Expo Daily Experience, produced by APEX Media, here.
FTE APEX Virtual Expo returns on 25 and 26 May 2021!
We are excited to announce that the next FTE APEX Virtual Expo will take place on 25 and 26 May 2021. Interested in getting involved? Contact our team here.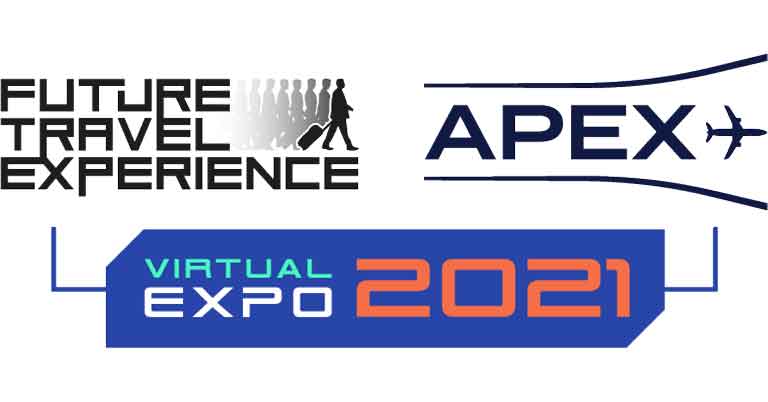 FTE and APEX's in-person events will also be back in 2021, with FTE Global+ and FTE Ancillary+ taking place on 8-10 September, Aria Resort, Las Vegas; APEX EXPO on 18-21 October, Long Beach, California; and FTE APEX Asia Expo+ on 9-10 November 2021, Marina Bay Sands, Singapore.