With the return of in-person meetings and events still a long way off, it's more important than ever that you showcase your products, services and capabilities in the best possible way online. Future Travel Experience (FTE) Creative is on hand to support you with bespoke digital sales and marketing lounges, virtual booths and auditoriums, VR/AR training platforms, immersive content creation, and much more. Here are five examples of how FTE Creative can help your business thrive in the digital world:
1. Host interactive product demos and sales meetings in your own bespoke digital sales and marketing lounge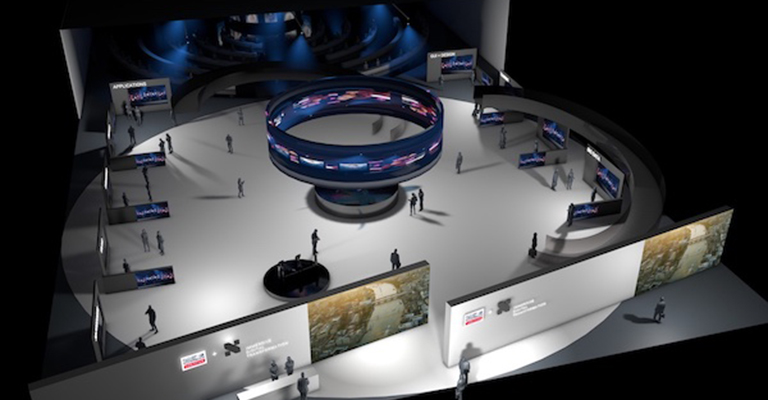 Allow us to create your own fully branded, immersive sales and marketing lounge to showcase your product portfolio year-round. Visitors to your secure private lounge will be able to take a virtual tour, view and interact with your products, and have conversations with your team to learn all about what you can offer their business. You can visit our own online FTE Creative Showroom here for a taste of what we can create for you.
2. Showcase your products and services with immersive content – videos, animations and 3D content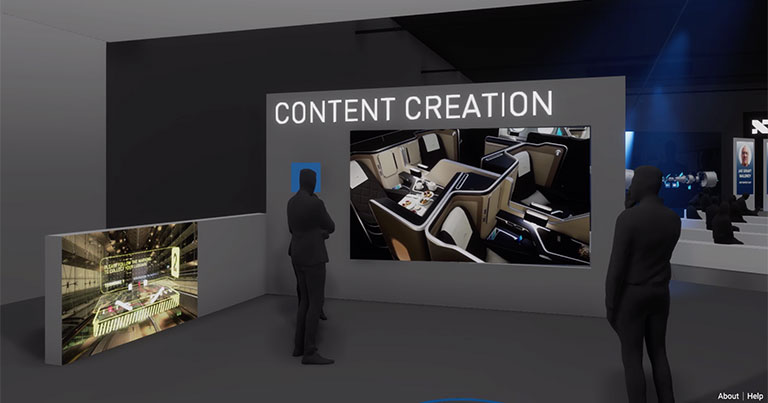 Display the true extent of your capabilities with bespoke videos, animations, graphics and 3D content, all of which can be created and personalised to suit your specific needs.
3. Deliver engaging training in your own bespoke virtual environment, complete with VR and AR functionality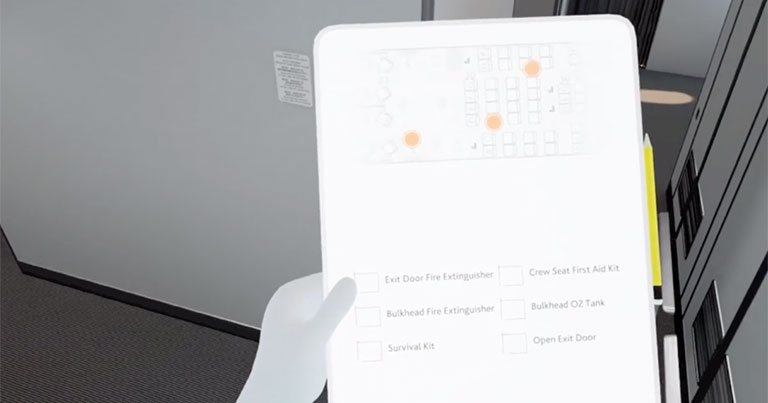 Host online training sessions in a bespoke virtual training environment, leveraging technologies such as virtual reality (VR) and augmented reality (AR) to take engagement and accuracy to the next level.
4. Host seminars, workshops and launches in a personalised virtual auditorium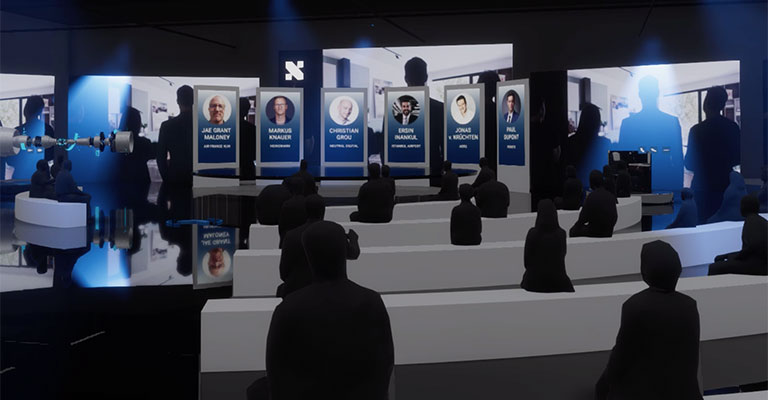 In addition to delivering training, you can host meetings, seminars, product launches, company conferences and a variety of other knowledge-sharing forums in a branded, immersive, interactive environment, specially created for your business.
5. Ensure your latest launches and updates reach the widest possible audience with PR and marketing support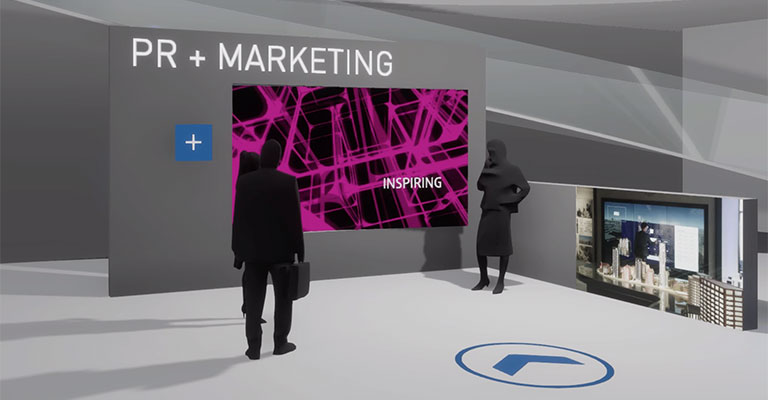 Spreading the word about your latest products, services, milestones and achievements is more important than ever. Through FTE Creative, we're able to help you craft and distribute your messaging to help keep your business at the forefront of the industry's thinking.
Plus: Design & Prototyping; Visuals; Digital Retail Solutions; Apps, Websites & Social Channels, and much more!
Interested in learning more? Contact us to discuss how FTE Creative can help your business >>