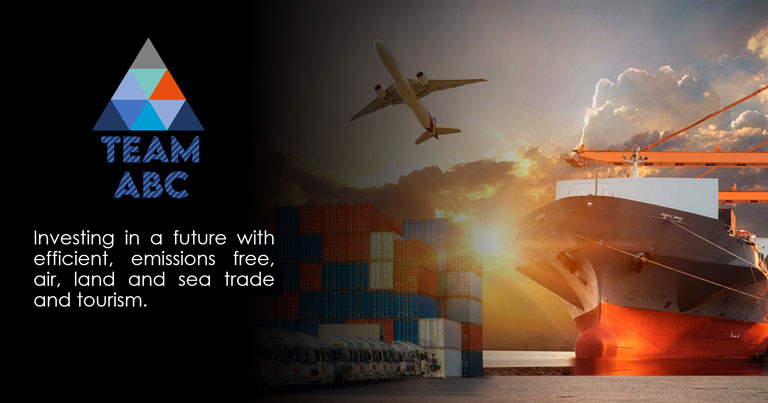 An international venture capital fund, called Team ABC, that invests in sustainability and digital transformation in the transportation and tourism industries, has announced its official launch.
The company describes itself as a new international fund which "supports and scales early-stage disruptive technology companies focused on increasing the sustainability and digital transformation of air, land and sea trade and travel".
The venture capital firm's partners have experience of working with airlines including LEVEL, Tiger Airways and Viva Air. The partners include industry experts Aurelius Noell, Former CCO of Level Airlines and Viva Air; Clyde Hutchinson, founder of Viva Air Labs – a member of the FTE Innovation & Startup Hub; and Brian Marrinan, who is co-founder of an early-stage Fintech Incubator, co-Founder of Propeller, as well as a Board Member for the Market and Economic Group of Aerospace Technology Institute and UN Sustainable Blue Economy Finance Initiative.
By accessing their rich travel and transportation ecosystem as well as extensive industry partnerships, Team ABC reduces early-stage risk by supporting entrepreneurs in finding initial customers and ecosystems for their products.
Team ABC says that it has created its fund to support the next generation of travel tech companies who will lead the way post-pandemic.
"Having worked in the travel and transportation space for decades, we were inspired to create a fund that would support companies solving some of the industry's most pressing issues," said Aurelius Noell, partner of Team ABC. "When COVID-19 hit, we knew it was more important than ever to provide support to the travel tech startups that will lead the industry out of the economic downturn in the next few years."
Team ABC has already begun to invest capital into startups, recognising that support is needed urgently. The first of such investments to be announced is into Yieldin, a provider of next-generation, self-learning revenue management (RM) software that has led to the startup's recognition as a "Young Innovative Company" by France's Research Ministry. The investment and follow-on support from Team ABC's partners will accelerate Yieldin's sales and marketing efforts, while also expanding them into new markets, including Latin America.