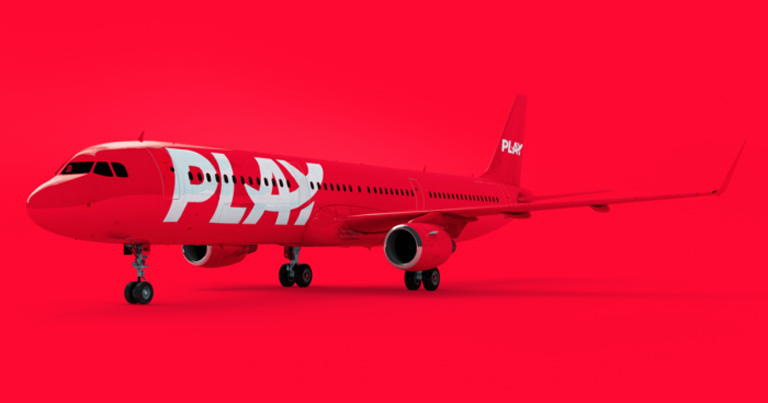 Icelandic low-cost airline PLAY operated its inaugural flight on 24 June 2021 from Keflavik Airport to London Stansted. FTE talks to PLAY's Service Director Hildur Haarde about the carrier's first few months of operation, its ambitions to turn its European network into a "hub and spoke" model connecting Europe to North America, and how it is utilising digital solutions such as its chatbot Playfin and a new disruption management tool to enhance the passenger experience.
FTE: How has PLAY performed during its first few months of operation, since its inaugural flight back in June? 
Hildur Haarde: Ever since our inaugural flight the operation has gone extremely well. A key indicator of that success is the fact that we had the highest on-time performance of all airlines operating to and from Keflavik in July, with 96.2% of all our flights arriving on schedule. The load factor for July 2021 was 41.7%. Ever-changing travel restrictions predictably influenced the operational statistics for July in a negative manner. This was foreseen as the COVID-19 pandemic was in full force when we began operating. In the middle of the month, a new rise in cases in Iceland inevitably scaled down a highly positive trend in demand for the month.
FTE: PLAY has shared its ambitions to turn its European network into a "hub and spoke" model connecting Europe to North America from Spring 2022. Can you provide some more details around these ambitions? 
HH: Sure. The goal was set early on for flights to and from North America and using Iceland's geographical location to our advantage to offer connections between Europe & North America, either with a short layover or a stopover in Iceland. We've publicly said that we aim for US operations in the spring of 2022 and are looking at US East Coast locations. We know that there is demand for transatlantic flights between Europe and North America and we're excited to add our brand to that network.
FTE: The airline has previously stated that it is focused on creating an exceptional customer experience for its passengers throughout the end-to-end journey. In what ways are you achieving this? And how are you utilising digital means to enhance the passenger experience?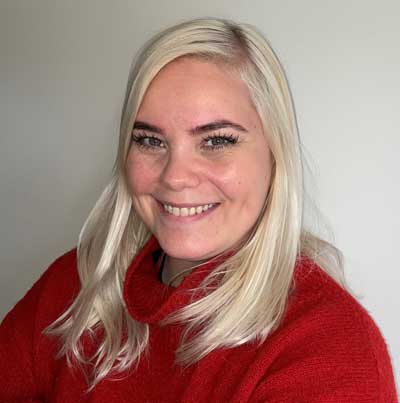 HH: Our entire customer service strategy revolves around digital solutions. We set out with an ambitious goal to provide exceptional customer service through digital means, meaning email, web chat and social media. Having said that, we do not provide the typical phone services most customers are used to. We can provide quick and precise answers via digital solutions much faster than via phone and our customers are open to new means of communications. We've seen over these last few months that the digital strategy works, and if anything, it provides a speedier and better service. The end-to-end customer journey is also aimed at providing a personal touch throughout the entire journey focusing on speedy self-service solutions, simplicity, and quality customer care. In that respect, consistency is key in ensuring that the customers face the same service level through each step of their customer journey cycle. I'd like to add that due to COVID-19 restrictions and the necessary document checks at our airports we haven't been able to provide a fully self-service journey for our customers but in this case of ever-changing rules and regulations, a personal approach from a staff member at the airport is without a doubt both wanted and necessary.
FTE: As a brand-new airline PLAY has the advantage to integrate modern systems into its operations. What are some of the cutting-edge technological advancements that you and your team rely on in your day-to-day job? 
HH: Our chatbot – Playfin. Without a doubt, integrating a chatbot into our service strategy was one of the best decisions I've ever made. It's at the forefront of today's technological features when it comes to servicing customers and it offers endless opportunities. Not to mention its cost efficiency, which is hugely important for a startup airline like ours. Playfin ensures a 24/7 consistent service response level, while maintaining the personal and friendly touch we want to stand for. Additionally, our priority has been and continues to be to offer our customers a high-level self-service platform. Everything from the booking process to online check-in to baggage drop-off, even ordering food on board. The entire process should be streamlined to make the approach as easy and smooth as possible for the customer. Having said that, we continue to look for ideas on how to simplify things for both us and our customers.
FTE: PLAY recently adopted a new passenger disruption tool developed by software company Plan3. How important are such disruption management tools in the post-COVID-19 world?
HH: In this post-pandemic world, I think now is the time to change the disruption management approach for the better and to think outside the box when it comes to digital solutions, cost-efficiency, and simplicity for the passenger. In the end, during a disruption, the passenger wants two things: to be informed of what is happening and to know how it's going to be fixed. That's where Plan3 steps in and helps us mediate our communication to the passenger and setup a transparent plan where our team and the customers are in the loop. The key is to never lose sight of your overall service strategy amid a disruption. The customer is always the number one priority.