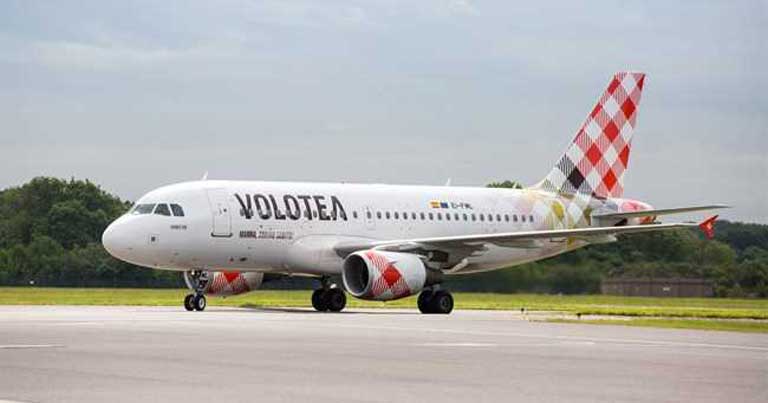 Volotea has become the first Navitaire customer to move its digital-first airline reservations and retailing platform, New Skies, to Microsoft Azure.
The move further positions Volotea to become a data-driven airline and to enable greater innovation and higher growth via personalised digital experiences. New Skies joins Volotea's other integrated solutions from Navitaire operating on Azure, including its Digital Platform, payments engine and SkyLedger revenue accounting platform.
With the successful migration of Volotea's full New Skies platform to Azure, Navitaire delivers on its mission to leverage the cloud to enable greater innovation, scalability, security and performance. The move lets Navitaire execute key cloud strategies to improve its operational capabilities with enhanced abilities to dynamically scale, automate resiliency and unlock richer operational insights through on-demand information and optimisation. The tech company migrated its Digital Platform, NDC Gateway, rich telemetry portal and data streaming services to Azure in early 2021.
"Our goal is to enable passengers with a seamless end-to-end experience. For us, migrating New Skies to Microsoft Azure will allow Volotea to stay ahead in innovation, to improve our data-driven strategy, and ultimately to achieve best-in-class personalised digital experience to our customers," said Alex de Jesús, Volotea's Chief Experience Officer. "Our digital evolution roadmap aims to be more agile and improve the efficiency of our operations. By building on Navitaire's cloud services, we are becoming more competitive in providing the best response to travellers' demands," he added.
"Volotea is a progressive airline that shares our focus on leveraging modern technology to drive sustainable growth and engaging travel experiences, making them an excellent partner to attain this major landmark in airline technology," said David P. Evans, Navitaire CEO. "We believe New Skies is the first large-scale full reservations retailing and digital platform to operate fully in the public cloud. We're thrilled to usher in a new era in the industry with our fellow visionaries at Volotea, and to offer more cloud-enabled benefits to all Navitaire airline customers in the future."
Kyle Stromberg, Navitaire's Chief Technology Officer added: "Operating our full New Skies reservations platform in the public cloud marks a pivotal moment in Navitaire's cloud journey. We're already building on this success and are truly excited about the new possibilities that cloud technology can enable for Navitaire and its customers going forward. Leveraging this powerful foundation lets us further modernize our platforms and applications by incorporating greater cloud-enabled capabilities such as world-class big data, AI and machine learning to help deliver more value to our airline customers."