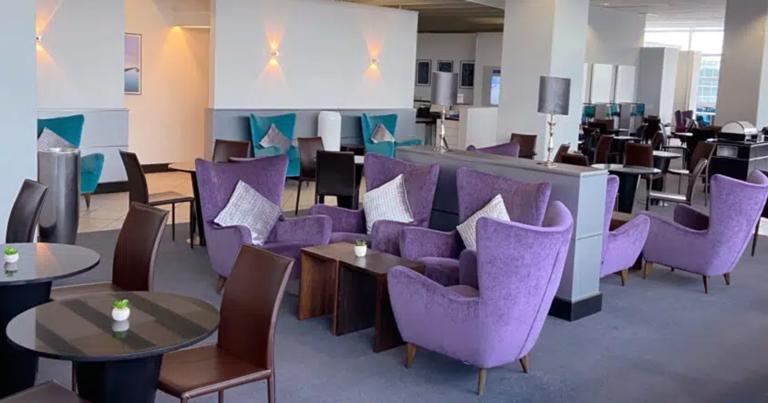 Plaza Premium Group (PPG), a sponsor of next week's FTE Dublin show, has announced its latest lounge opening at Frankfurt Airport. This is the group's first venture in Germany, following its extensive expansion plan into Europe.
Located at Terminal 2, the new Plaza Premium Lounge Frankfurt is ideally situated after customs and passport control of the airport, by gate D8 at International Departures. The lounge boasts a spacious seating area that can accommodate up to 107 guests. It also has a selection of complimentary refreshments, shower room facilities with toiletries, and other services. The lounge is open daily from 7am to 10pm.
"Frankfurt Airport is gaining momentum and sees continued increase in passenger traffic as it reaches 4 million passenger numbers in April 2022. The opening of our first Plaza Premium Lounge in Frankfurt Airport is timely as passenger numbers show impressive growth with a total increase of 303.8 per cent compared to the same period last year. Besides that, Frankfurt Airport also serves as the gateway to the world, having excellent global connections. This presents a very exciting opportunity for the Group as we establish our footprint in Germany," shares Okan Kufeci, Senior Vice President – Europe, Middle East & Africa at Plaza Premium Group. "We hope our new lounge in Frankfurt Airport will be able to serve all passengers around the world and experience our best-in-class hospitality as travel demand surges in and out of Europe.
Plaza Premium Group has also partnered with American Express to enable card members to enjoy privileged access to Plaza Premium Lounge Frankfurt all year round. Cardmembers will just need to present their eligible American Express card with a boarding pass for the same day at the reception to enjoy our newest lounge. The group will be announcing more credit card partners in the future.