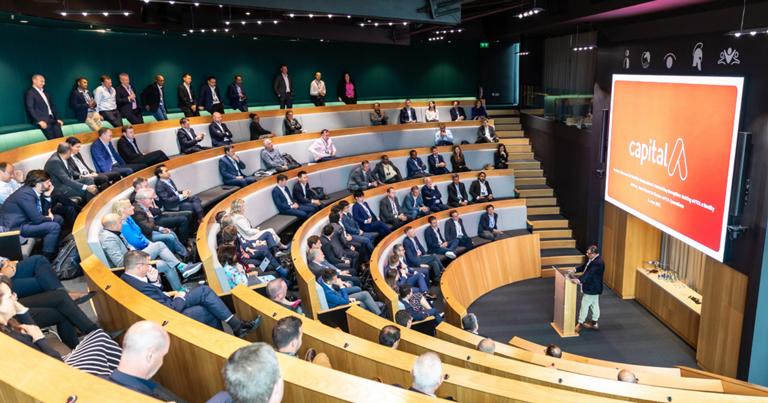 Avolon recently hosted its inaugural Avolon-e Advanced Air Mobility (AAM) Symposium 'Making eVTOL a Reality', which was co-located with FTE EMEA 2022 in Dublin last month. The symposium was attended by 125 senior figures from leading airlines, regulators and eVTOL ecosystem developers. The diverse range of attendees reflects an acknowledgment that AAM, and the adoption of eVTOL travel, is fast becoming a reality. Avolon has shared a full summary of the event, available to download here, but in the meantime you can read some of the key takeaways below:
AirAsia VIP Guest Keynote
Tony Fernandes, Chief Executive Officer of Capital A, Co-Founder of AirAsia, delivered a VIP Guest Keynote, outlining that innovation has always been part of Capital A's business (formerly AirAsia Group), and that VTOLs are both a natural progression and fit for the group, helping to bridge the gap between the commercial airline business and the ridesharing business "airasia ride'.
eVTOLs will enable AirAsia to deliver a truly integrated end-to-end customer journey, while also further revolutionising air travel by providing AAM to a whole new range of passengers. Capital A's partnerships with Avolon and Vertical are vital to delivering zero-emissions VTOL travel to South East Asia, helping position Capital A as the region's operator of choice for sustainable air travel. Fernandes cited the long-standing relationship with Avolon, which has a proven track record of delivering for its customers, as an important factor when identifying who to partner with in the eVTOL and AAM spaces. Lastly, he highlighted that, for eVTOLs to become commercially successful at scale in South East Asia, they will need to be a mass-market product and attractive for all travellers.
Avolon-e Keynote
Dómhnal Slattery, Chief Executive Officer, Avolon, took to the stage to outline Avolon's purpose to take a leading role in the decarbonisation of the global aerospace industry. One of Avolon's sustainability commitments is to own 75% of new technology aircraft across its portfolio by 2025. This includes eVTOLs, which will reshape the ultra-short-haul travel market.
Slattery cited Avolon's strategic partnership with Vertical Aerospace, which has positioned Avolon at the forefront of the eVTOL landscape – particularly as the market begins to grasp the enormous opportunity for the deployment of Vertical's VX4 aircraft across the globe. He also highlighted how Avolon's global footprint and deep industry relationships have created further collaboration and partnership opportunities.
Central to delivering on the AAM vision will be Avolon remaining true to its TRIBE value of transparency, pursuing an open-source approach to eVTOL, commercialisation, collaborating closely with industry-leading partners and stakeholders to ensure the safe and swift introduction of eVTOLs.
Vertical Aerospace Keynote
Eduardo Dominguez-Puerta, Chief Commercial Officer, Vertical Aerospace, delivered the next keynote address in which he emphasised that the development of eVTOL aircraft has been progressing for over a decade despite only catching the public's attention recently. This industry has been growing quietly over time, and only now are large incumbent aerospace players entering the space.
He argued that the advantage remained with existing eVTOL developers – like Vertical – who have already made significant and tangible progress on their eVTOL journey. In terms of Vertical specifically, Dominguez-Puerta detailed that the company is ready to partner with a broad range of industry stakeholders. Vertical's pure play OEM approach – which contrasts with many of its peers who will seek to operate their eVTOLs themselves – requires high quality partners who share the same vision. Partners need to be committed to building long-term relationships to support the creation of an entirely new industry and form of transport.
Dominguez-Puerta strongly encouraged attendees to take a pragmatic approach to eVTOL commercialisation, starting small with concrete use cases. He implored attendees that there is still significant progress to be made across the industry.
The event also included a number of panel discussions between senior leaders from companies leading the way in the development of eVTOLs, including GOL, Japan Airlines, Rolls-Royce Electrical, Ferrovial, NATS, National Civil Aviation Agency – Brazil and the European Aviation Safety Agency, who discussed topics around identifying infrastructure requirements and defining business models to ensure viability of eVTOL operations; creating eVTOL ecosystems; and regulatory timelines and frameworks.
You can download the full paper here: https://www.avolon.aero/thoughts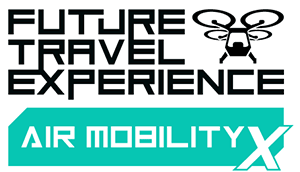 The upcoming FTE Global 2022 show, taking place on 6-9 September 2022 in Las Vegas, will once again feature a dedicated Air MobilityX track to help industry stakeholders plan for eVTOL, drone and electric aircraft operations. Organisations confirmed to speak include McKinsey & Company, Teague, Odys Aviation, FlixBus, Cincinnati / Northern Kentucky International Airport, Ross & Baruzzini, Hartsfield-Jackson Atlanta International Airport, Paragon VTOL Aerospace, and many more. Find out more and register to attend here.