Theme: "New Approaches for a New World"
Candid, revealing & insightful inspiration from innovation efforts around the world
As this recent article highlights, new air mobility solutions such as eVTOLs and electric regional aircraft will become commonplace around the world very soon. This exciting new conference track will help industry stakeholders understand the latest developments in this fast-moving area and how they should adapt their strategies, infrastructure and systems to take advantage of this major change in transportation, which is sure to have big repercussions for the end-to-end travel experience in the future. You will hear from an array of experts and guest speakers from companies including JetBlue Technology Ventures, Japan Airlines, Ferrovial Airports, Porsche Consulting, Lilium, Virgin Atlantic & Volocopter plus many more to be announced soon.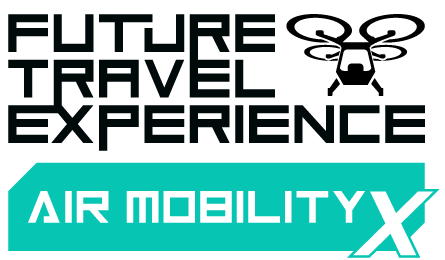 The agenda - Subject to change
Tuesday 7th December

Speaker Invited
Tuesday 7th December
13:00 - 16:30
FTE Innovation & Startup Hub activities including visit to Virgin Hyperloop Test Track (FTE Hub members only)


---
Part of our exclusive members-only FTE Innovation & Startup Hub agenda, which brings together the most forward-thinking corporates, startups and scaleups in the air transport industry and provides a unique platform for them to share expertise, collaborate and deliver positive change.
To learn more or to join the FTE Innovation & Startup Hub, click here: https://www.fte-hub.com/

Speaker Invited
Tuesday 7th December
17:30 - 18:30
Welcome Reception in the exhibition hall

Make the most of the vital networking opportunities provided at the FTE Global 2021 Happy Hour, where delegates can enjoy demonstrations in the exhibition and network with their peers, over a refreshing drinks and snacks.

Speaker Invited
Tuesday 7th December
20:00 - 21:30
Opening Night Mixer & Bar Games Olympics at Beerhaus - Las Vegas

After being kept apart for the last 18 months we want the renowned networking at FTE Global 2021 to go to the next level, which is why we are adding an additional social event to this year's schedule at Beerhaus – Las Vegas which delivers a fresh take on the classic beer hall, where an artfully curated menu ensures both beer nerds and casual drinkers will find their favorites. It is located just next door to the Aria Resort in The Park between New York-New York and Park MGM. There are 28 craft beers on tap and endless entertainment including life-size Jenga, corn hole, foosball and ping pong . Grab a cold drink, play some bar games and connect with old and new friends indoors, or on the outdoor patio.
Wednesday 8th December

Speaker Invited
Wednesday 8th December
08:00 - 09:00
Breakfast in the exhibition hall
Start your day by visiting the FTE Global exhibition floor and enjoying a morning coffee and breakfast pastry. Take this opportunity to chat with our incredible selection of suppliers showcasing their solutions, products and services to help solve your industry challenges and inspire strategical business decisions.

Speaker Invited
Wednesday 8th December
09:00 - 10:15
Opening Keynote Session for all participants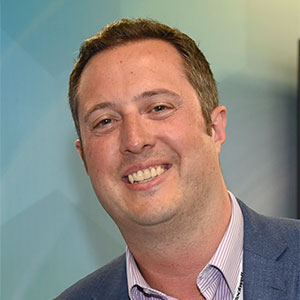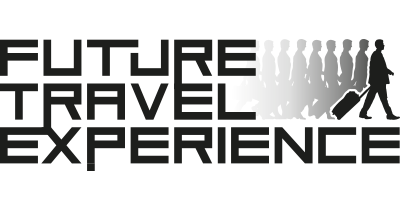 Daniel Coleman
Founder & CEO
Future Travel Experience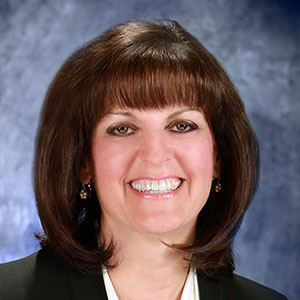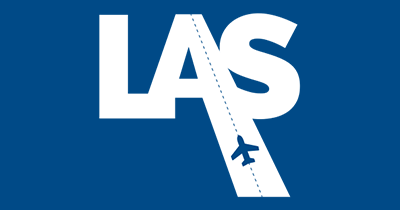 Rosemary A. Vassiliadis
Director of Aviation
Clark County Department of Aviation
Opening Session
Keynote 1:
---
FTE Global Exclusive
The Virgin view of the future of travel, and how their efforts across air, sea, land and space could interconnect and help forge new industry approaches.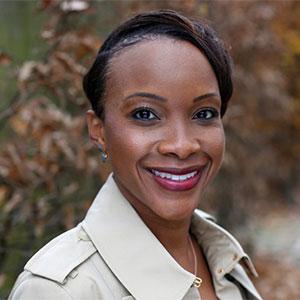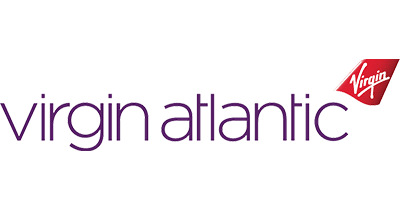 Patrice Gordon
Commercial Strategy Development Director
Virgin Atlantic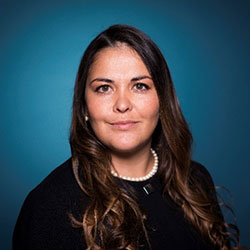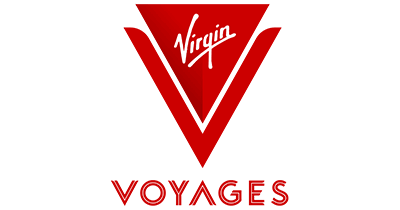 Mariana Fonseca Medina
VP of eCommerce
Virgin Voyages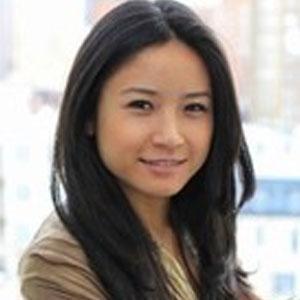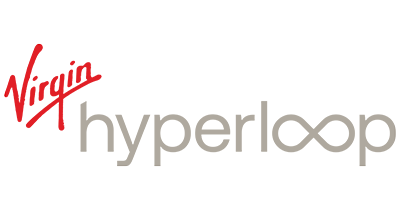 Diana Zhou
Senior Director of Global Business Development
Virgin Hyperloop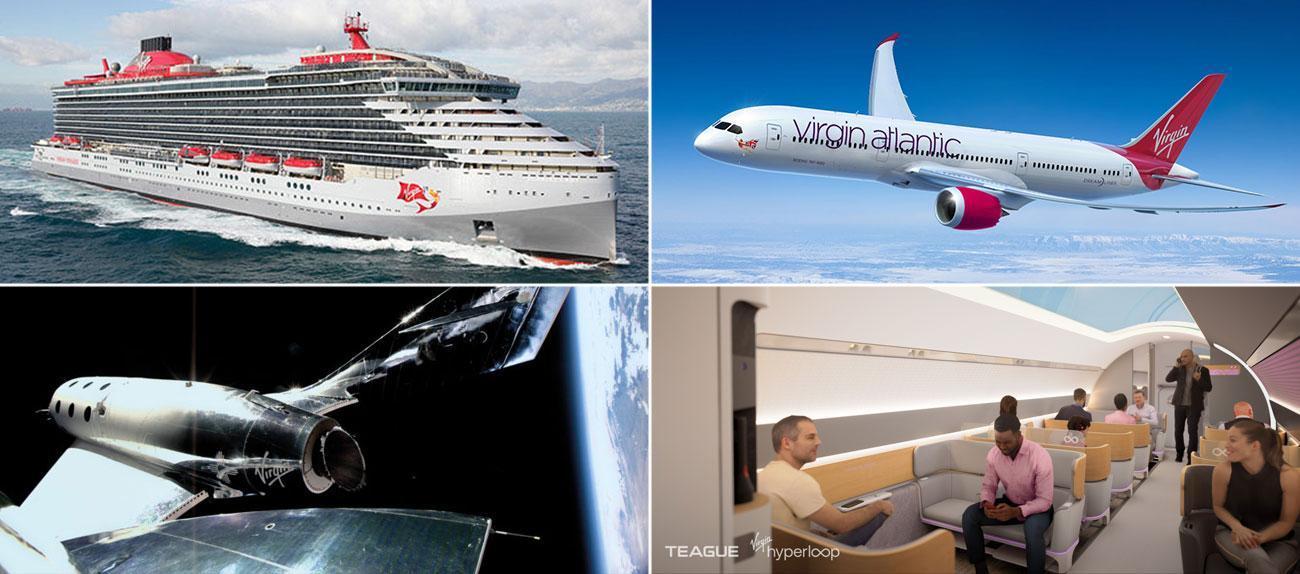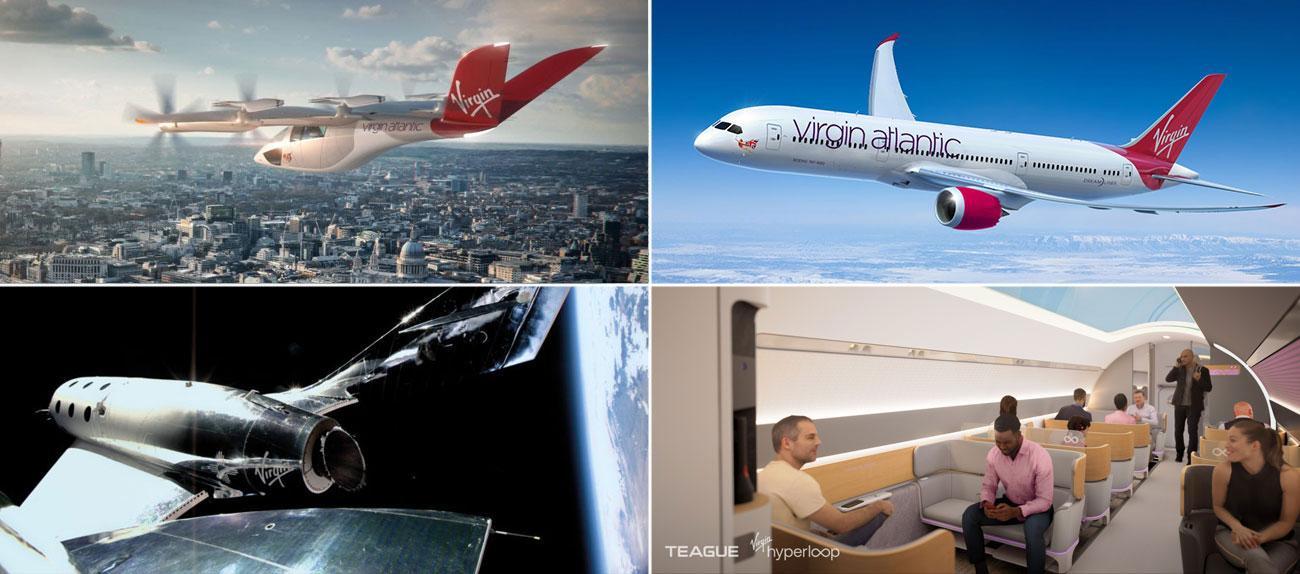 Opening Session
Keynote 2:
---
How United Airlines is transforming the airline industry through bold commitments in areas such as urban air mobility, sustainability & supersonic travel.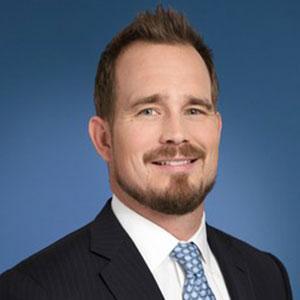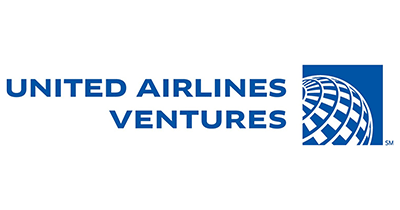 Michael Leskinen
President
United Airlines Ventures & Vice President of Corporate Development and Investor Relations, United Airlines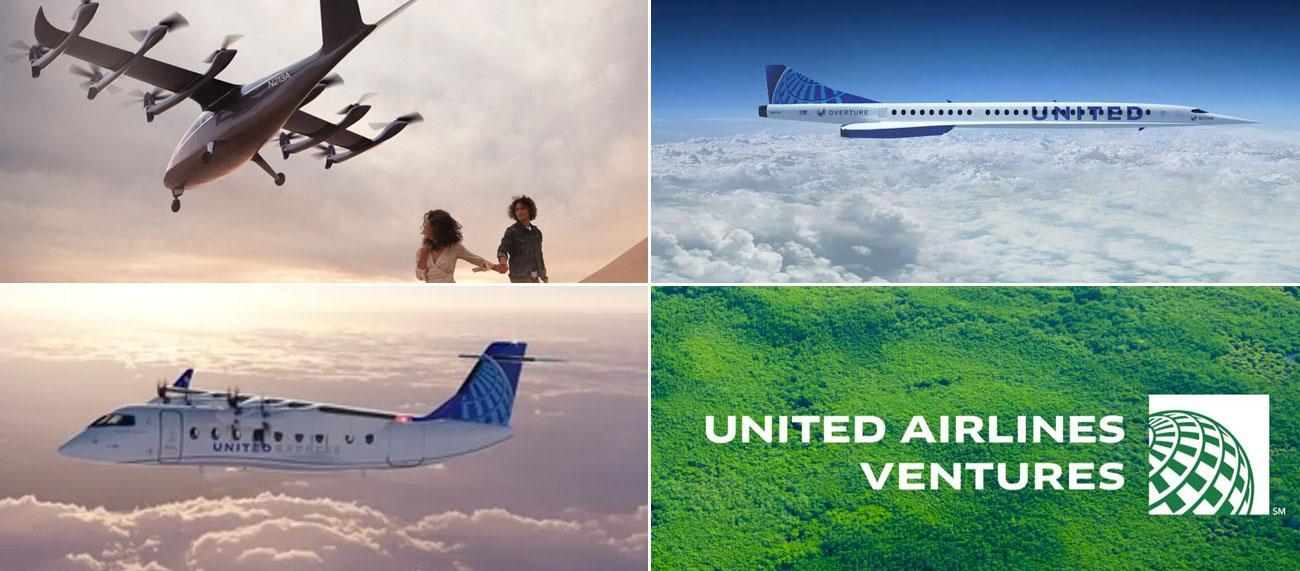 10:15 - 11:00
Coffee break and networking in the exhibition hall

Speaker Invited
Wednesday 8th December
11:00 - 12:30
Second Working Session - How quickly is the revolution in electric aircraft and urban air mobility coming, and how should air transport industry stakeholders prepare for this?
FTE Global 2021 will be home to the inaugural FTE Air MobilityX Summit. Experts and guest speakers will help industry stakeholders understand the latest developments in this fast-moving area and how they should adapt their strategies to take advantage of this major change in transportation, which is sure to have big repercussions for the end-to-end travel experience in the future.
Air MobilityX Conference Moderator
---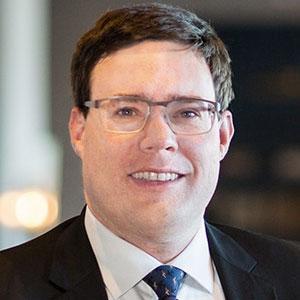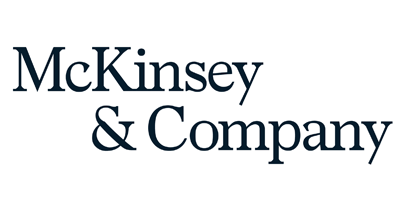 Robin Riedel
Partner
McKinsey & Company
Ferrovial Vertiports is working with Lilium to develop a network of vertiports connecting strategic locations in major Florida cities. It also is exploring plans to design, build and operate vertiports across Spain, and other areas in Europe and the US all whilst considering the role of eVTOLs at the airports it operates like Heathrow. What it the company's view on the significance of eVTOLs to the airport sector in the future and what has it learned so far from its efforts in this space?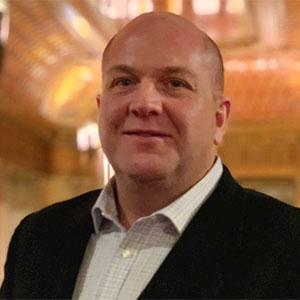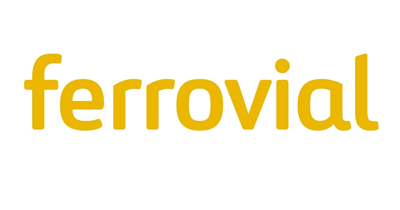 Joseph Alesia
Sr. Vice President Corporate Development
Ferrovial Airports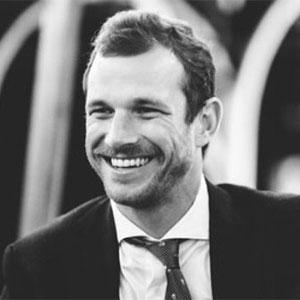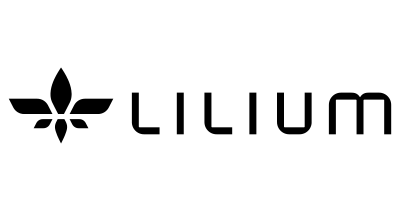 Will Nicholas
Head of US Business Development
Lilium
What is the pathway by which Japan Airlines will achieve an air mobility revolution in time for the Osaka Kansai Expo 2025?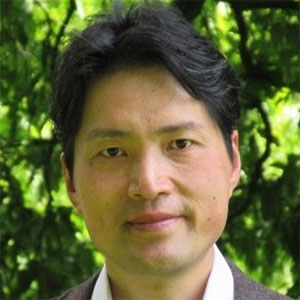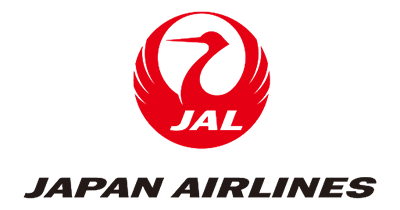 Akira Mitsumasu
VP, Global Marketing & CX
Japan Airlines & Member of the APEX Board of Directors
Our expert moderator will deliver an opening presentation to set the scene on the air mobility market, covering the capabilities of aircraft, status of regulation and certification, requirements for infrastructure, service propositions and business models for air transport stakeholders. Following this, we will hear case studies from an airport operator and airline on their activities, which will be followed by a panel discussion.
12:30 - 13:45
Lunch and networking in the exhibition hall

Speaker Invited
Wednesday 8th December
13:45 - 14:10
Post-Lunch Keynote for all participants
How is Delta Air Lines advancing the bold vision the airline unveiled at CES in 2020, and what's next as Delta continues to innovate to pull the future of flying forward?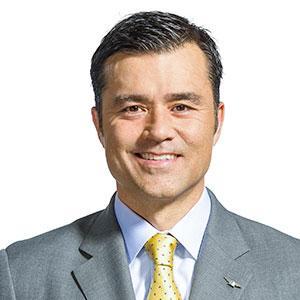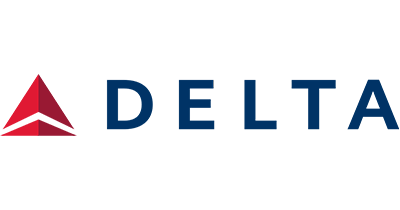 Matt Muta
Vice President Innovation
Delta Air Lines
Matt is one of the industry's smartest minds and has over 30 years of experience with roles in leadership, emerging technologies, and innovation. He oversees an organization within Delta that drives innovation through exploration, rapid prototyping, envisioning and the development or investment in new technology. He is a long-time friend to FTE and we are delighted to welcome him back to FTE Global to share details on where his team is focused now and his views on the future of travel.

Speaker Invited
Wednesday 8th December
14:13 - 15:30
Third Working Session - Workshop: What will the mobility ecosystem of the future look like and how will air-transport stakeholders successfully integrate with it?
OPTION 3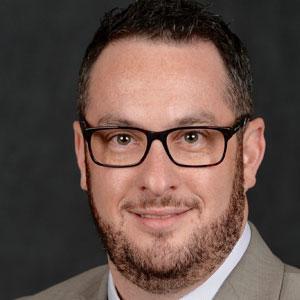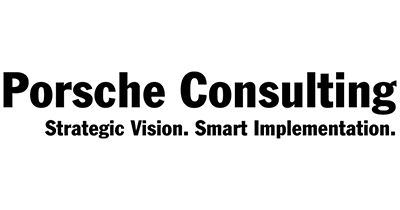 Joshua Hirschheimer
Practice Lead - Aerospace, Transportation and Logistics
Porsche Consulting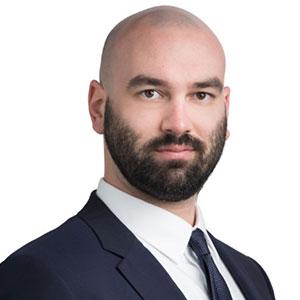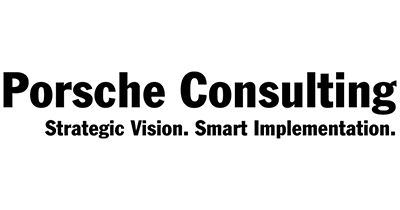 Keenan Shimko
Senior Consultant, Consumer Products/Retail Strategy & Operations
Porsche Consulting
The mobility ecosystem continues to evolve as it supports population growth, urbanization, and environmental concerns. As we navigate this transformational journey, an important consideration for air transport stakeholders is identifying and building out the customer journey. Join this interactive session to learn how air-transport stakeholders can successfully design customer experiences to achieve competitive advantage in this dynamic environment.
Learn how Porsche has created a holistic customer experience for the digital mobility age

Gain insight into what success drivers are essential for creating winning customer ecosystems

Learn how air transport stakeholders are collaborating to create a customer centric intermodal transportation journey
15:30 - 16:15
Coffee Break and networking in the exhibition hall

Speaker Invited
Wednesday 8th December
16:15 - 17:30
Fourth Working Session - FTE Air MobilityX Summit – Part 2
OPTION 1
How should the air transport sector adapt facilities and adjust CX, digital strategies, partnerships and commercial approaches to maximise the opportunities presented through new urban air mobility, which will revolutionise the first and last 100 miles of the customer journey in the future?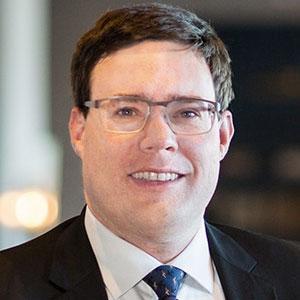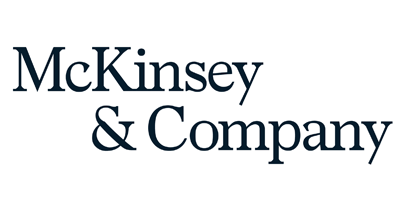 Robin Riedel
Partner
McKinsey & Company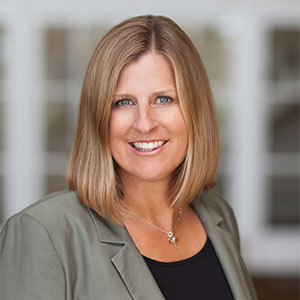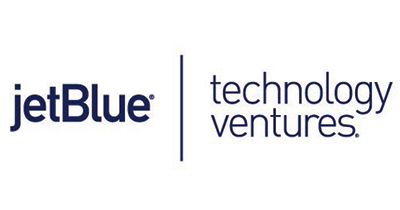 Amy Burr
President
JetBlue Technology Ventures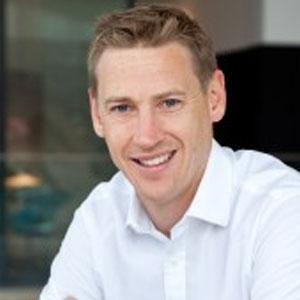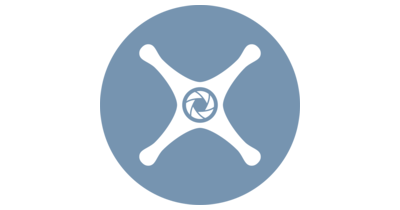 Duncan Walker
Founder and CEO
Skyports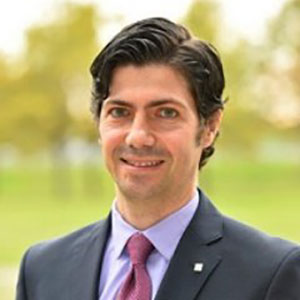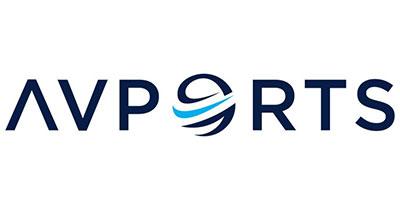 Arturo Garcia-Alonso
COO
Avports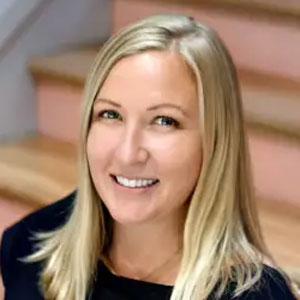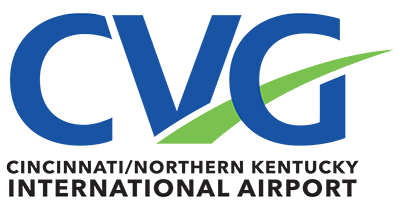 Naashom Marx
Sr. Manager of Strategic Innovation
Cincinnati / Northern Kentucky International Airport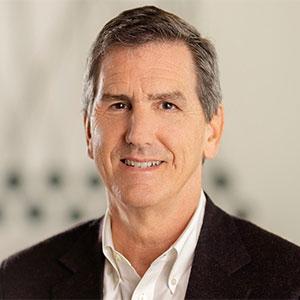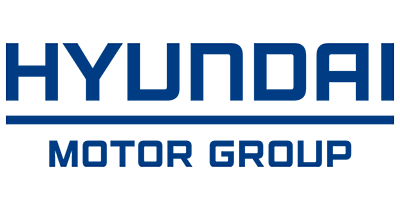 Mike Whitaker
Chief Policy Officer
Hyundai Motor Group
New air mobility options – New forms of transportation, including eVTOLS, will create a number of opportunities and challenges for the air transport industry. There is an opportunity here to enhance the end-to-end customer experience but it's going to take time to adopt and scale because of the challenges around infrastructure, regulation, etc.
Regulation – There are lots of regulatory hurdles to consider – everything from certification (FAA, EASA, CAA, etc) and airworthiness of aircraft, to airport infrastructure and airspace constraints. It is going to take close collaboration between all parties to find the best way forward as there is no framework in place and no dominant business model right now. Also, there are lots of players in this space and there won't be just one winner, which again highlights the importance of collaborating on the path forward. We must also consider that there will be significant differences between countries and even cities, which will add another layer of regulatory complexity.
Business Models – should airlines be purchasing, and operating, their own air mobility fleets or should they be outsourcing such business activities? On the other side, should airports be outsourcing vertiport operations?
Infrastructure – Airports are space constrained environments. So, when thinking about eVTOL services and other new air mobility options we have to consider how can we create a seamless experience for customers; how can these new services connect to the wider network; what's required in terms of new facilities/infrastructure? It's going to take a number of years to work these things out but now is the right time to start considering all of these important issues.
Timeframe – in the next two to three years it may become a more common sight to see eVTOLs in the air, but scale and adoption is likely to take much longer. Singapore is an example of a place that's well set up for these services, and the US may also be a strong market thanks to the large number of smaller regional airports across the country which could potentially be utilised. However, there will still be complexities even in these countries. We should also bear in mind the fact that the process from flight test to type certification can often take more than a decade.

Speaker Invited
Wednesday 8th December
17:30 - 18:00
Closing Session for all participants
Maury Gallagher, Chairman and CEO, Allegiant Airlines, in conversation with Christina Cassotis, CEO of the Allegheny County Airport Authority, talks about Allegiant Airlines' success.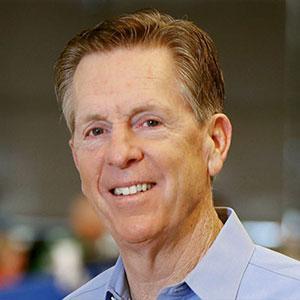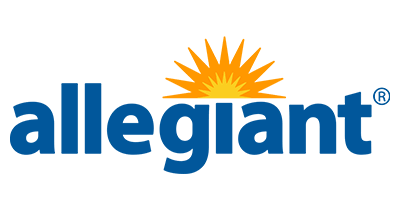 Maurice J. Gallagher, Jr
Chairman and CEO
Allegiant Air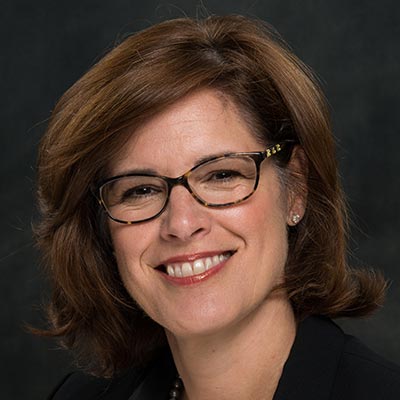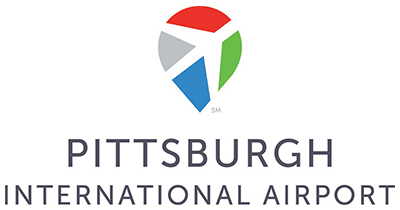 Christina Cassotis
CEO
Pittsburgh International Airport
With its unique-to-industry focus on leisure travel, providing affordable, nonstop flights to premier vacation destinations, Allegiant has evolved as an integrated travel company, increasingly offering lodging, rental cars and access to special experiences to customers. Known for a nimble air service model which can add or reduce capacity according to seasonal demand, the Las Vegas-based carrier is in a unique position of growth emerging from the COVID-19 pandemic.

Speaker Invited
Wednesday 8th December
20:30 - 22:30
FTE Global Networking Party & Awards Ceremony
Ironwood Terrace, ARIA Resort

This year's Networking Party will take place outside on the Ironwood Terrace at the ARIA Resort. It is a unique location, and provides an unparalleled outdoor nightlife experience.
You can be assured of a fantastic view and drinks selection, and if that isn't enough, we will bring you one of the most electrifying live acts in Vegas right now – Wonderful Crazy Night – a new Elton John Tribute which highlights the life and career of the legendary entertainer with extravagantly colorful costumes and Elton's greatest hits including "Rocket Man," "Bennie and the Jets," "Tiny Dancer," "Don't Go Breaking My Heart," "Pinball Wizard," "Crocodile Rock," "I'm Still Standing" and more. The event will be this year's premiere industry networking event, providing a perfect opportunity to unwind and network with fellow attendees in a relaxed environment.
Thursday 9th December

Speaker Invited
Thursday 9th December
08:00 - 09:00
Breakfast, networking and showcase in the exhibition hall
Start your day by visiting the FTE Global exhibition floor and enjoying a morning coffee and breakfast pastry. Take this opportunity to chat with our incredible selection of suppliers showcasing their solutions, products and services to help solve your industry challenges and inspire strategical business decisions.

Speaker Invited
Thursday 9th December
09:01 - 10:15
Day 2 Keynote Session - Next Generation Customer Experience & Strategy visions
OPTION 2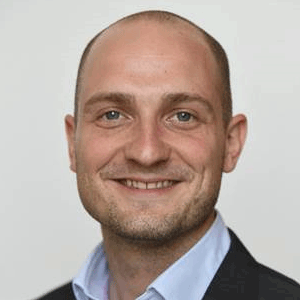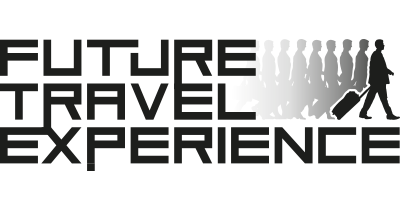 Ryan Ghee
Head of Strategy & Development
Future Travel Experience
WestJet and Swoop were in the midst of aggressive business transformation, and global expansion, before the pandemic hit – how radically have all those plans changed and how do they see the future of travel now?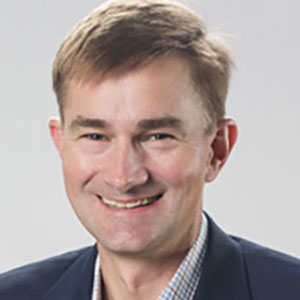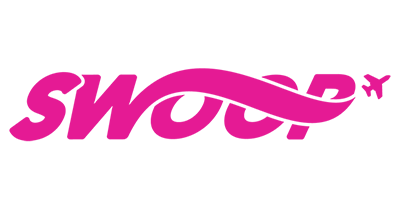 Charles Duncan
President, Swoop & Executive Vice President
WestJet
FTE Exclusive – How can the industry reimagine end-to-end customer experiences by taking advantage of the very latest engineering and digital advancements to deliver real choice and satisfaction at every step of the journey?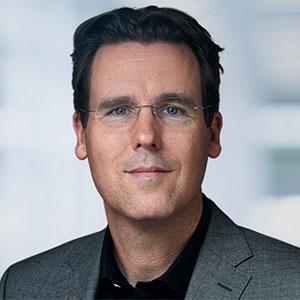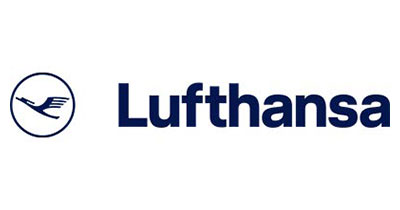 Dr. Bjoern Becker
Head of Future Intercontinental Experience Program
Lufthansa
Outside of the Industry Keynote – The Art of Collaboration and Engagement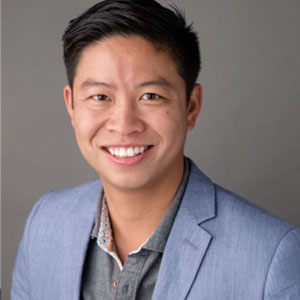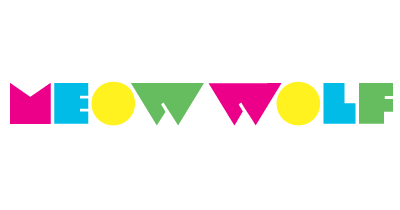 Brian Loo
Senior Director of Operations Development
Meow Wolf
Social impact art projects that fuels a business and a business that fuels social impact art projects. Meow Wolf is an arts and entertainment company based in Santa Fe, New Mexico. By emphasizing collaboration — whether it be with local artists, vendors, or consultants — we have changed the way audiences of all ages and backgrounds consume and engage with art . Instead of the passive experience of attending an art gallery, Meow Wolf creates countless, interactive worlds, each of which are unified by a common story. This maximalist, nonlinear approach allows their worlds to exist beyond the walls of their exhibits in digital spaces, among their communities, and in their audiences' hands and imaginations. As a certified B Corp, they work to ensure that the Meow Wolf experience is not just a collaboration between artists, but a collaboration between art, business, and a captivated audience.
In order for the travel sector to reach greater heights we need to take industry collaboration, and engagement efforts with passengers, to the next level and we can undoubtedly learn so much from Meow Wolf in this regard, which is why we are delighted they will share their invaluable "outside of the industry" perspective with us at FTE Global. Brian is an old friend to FTE and keynoted the event a few years back when he worked for Disney Imagineering.
10:15 - 11:00
Coffee break in the exhibition hall

Speaker Invited
Thursday 9th December
11:00 - 12:30
Sixth Working Session – Co-Creation Workshop: How can we successfully bring the new world of urban air mobility, and the long-standing world of aviation, together successfully?
OPTION 1

An interactive discussion where participants can share view on what they see at the challenges for urban air mobility to successfully integrate with aviation, and the potential solutions and approaches that could help make this exciting new world a reality.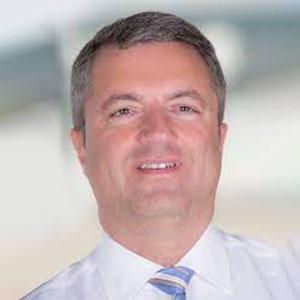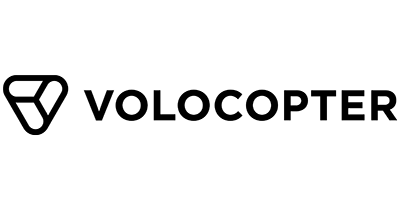 Velis Eleftheriou
Vertiports Operations Manager
Volocopter (& former ATM Strategy & Development Manager, Dubai Airports)
12:30 - 13:45
Lunch break in the exhibition hall

Speaker Invited
Thursday 9th December
13:45 - 14:10

---
Our Next Guest Needs No Introduction… with Joe Leader, CEO, APEX & IFSA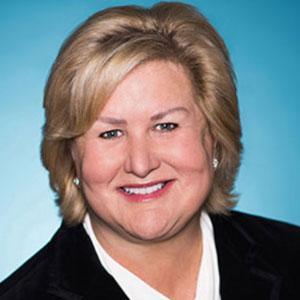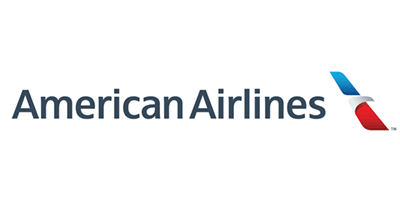 Alison Taylor
Chief Customer Officer
American Airlines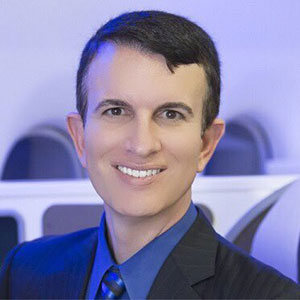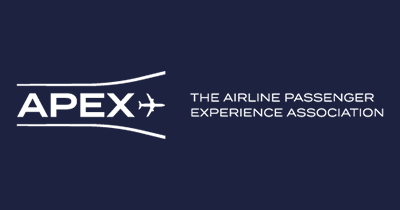 Dr. Joe Leader
CEO
APEX/IFSA

Speaker Invited
Thursday 9th December
14:13 - 15:30
Seventh Working Session: Virgin Group Workshop: Enabling seamless travel across land, sea, air, and space
OPTION 4
Following their opening session on Day 1 of the conference, executives from Virgin Atlantic, Virgin Voyages, and Virgin Hyperloop will host an interactive workshop diving into the nuts and bolts of how we achieve the grand vision of seamless intermodal travel. Participants will break out into small groups to ideate end-to-end passenger solutions focused on the themes of sustainability, customer experience, and loyalty. After these speed brainstorm sessions, groups will come together to share ideas and glean insights from one another.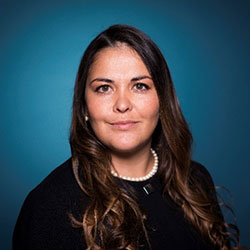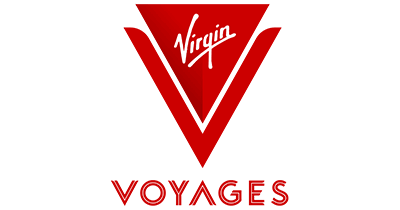 Mariana Fonseca Medina
VP of eCommerce
Virgin Voyages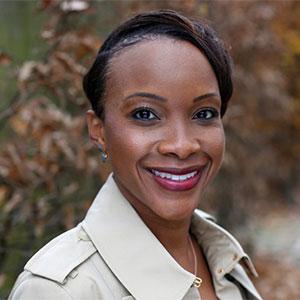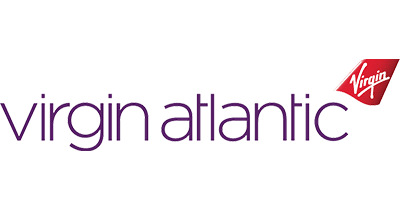 Patrice Gordon
Commercial Strategy Development Director
Virgin Atlantic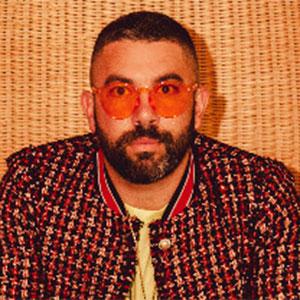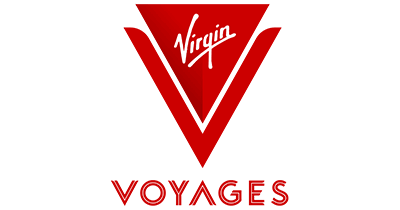 Billy Bohan Chinique
Senior Manager, Digital Experience & Marketing Technology
Virgin Voyages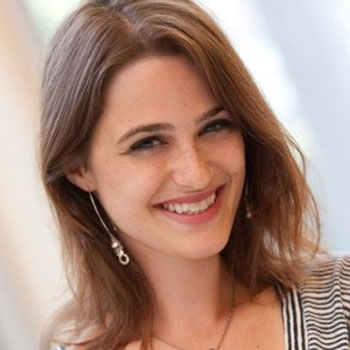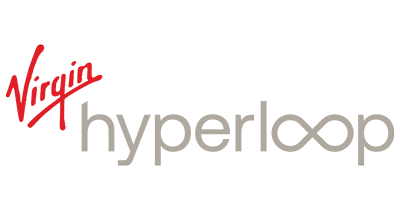 Sara Luchian
Director of Passenger Experience
Virgin Hyperloop
15:30 - 16:15
Coffee break in the exhibition hall

Speaker Invited
Thursday 9th December
16:15 - 17:30
Eighth Working Session: Workshop: How to transform City Transportation with Vertiports and Microgrids – the Paragon/Brownsville case study

The city of Brownsville, Texas is now at the forefront of the advanced air mobility revolution after Paragon VTOL Aerospace, lead innovators in vertical takeoff and landing technology (VTOL) committed to build its manufacturing hub at South Padre Island International Airport, and committed to 50 VTOLs for urban air taxi movement in Brownsville, beginning in 2025.
In this workshop our audience will learn how the partnership between Paragon and Brownsville came to be and the steps they are taking to realise the vision and the operation including infrastructure approaches, rollout of microgrids, and how the relatively unique terrain of Brownsville will allow extensive testing and implementation of drones and eVTOLs. It will be a fantastic deep-dive learning experience for anyone who wants to learn about the best approaches to establishing an advanced air mobility operation from their city or airport.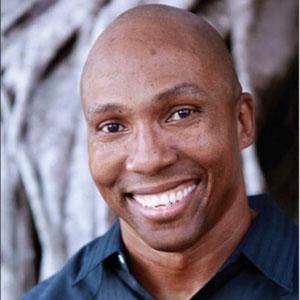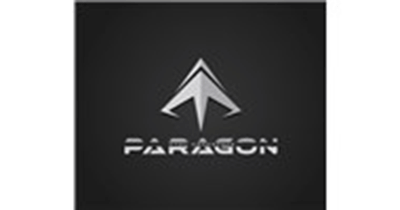 Dwight Smith
Chief Visionary Officer
Paragon VTOL Aerospace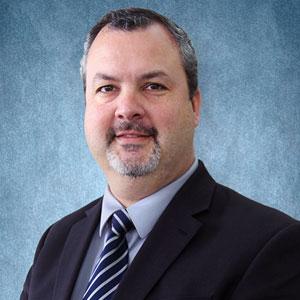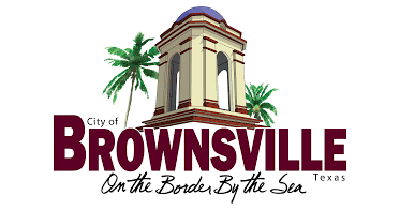 Bryant Walker
ACM / Aviation Administrator
City of Brownsville – Department of Aviation
Why attend FTE Global?
Don't just take our word for it – read what FTE Global attendees have said about the show…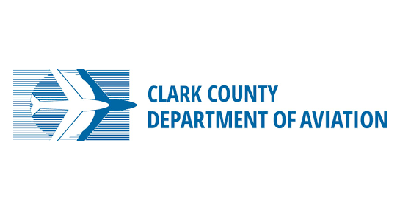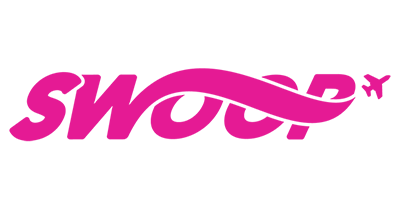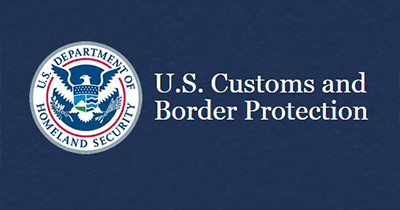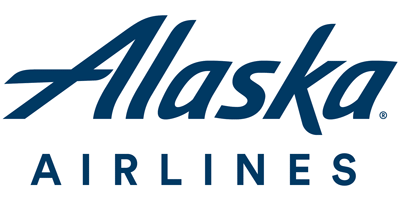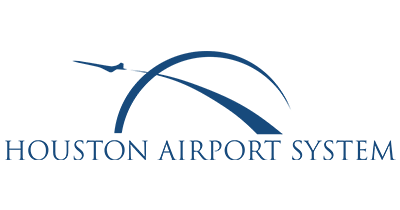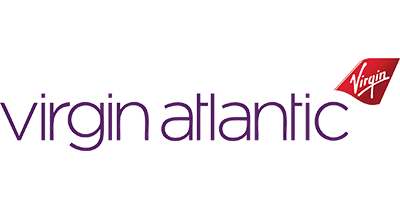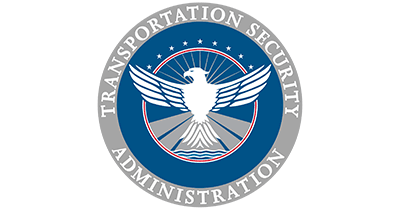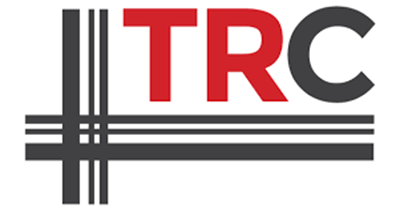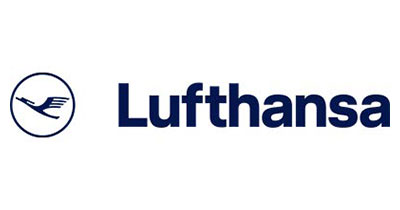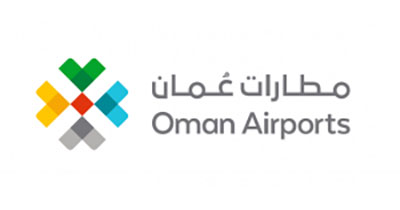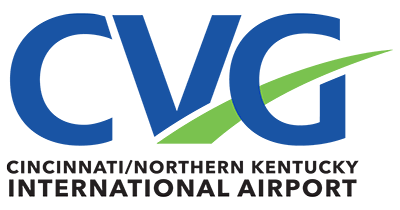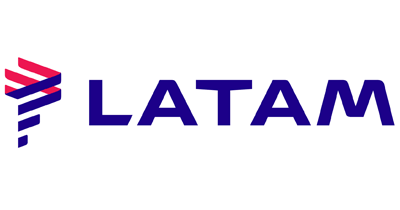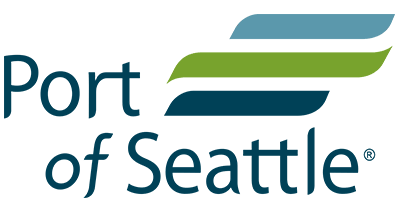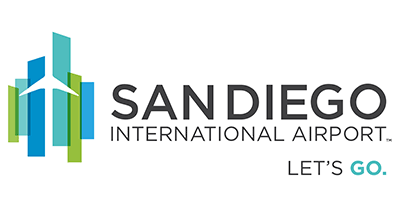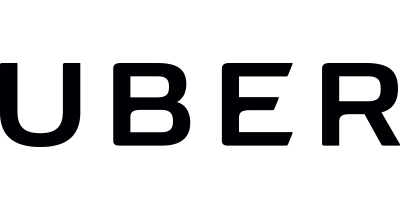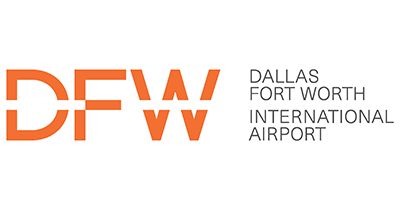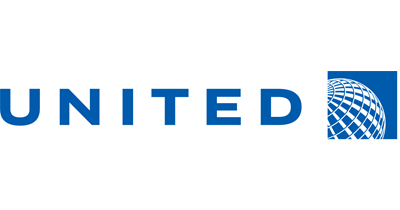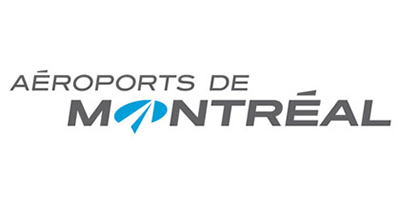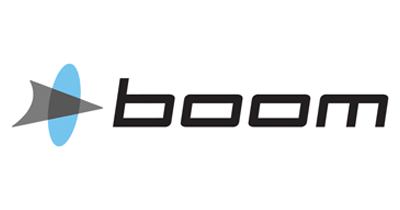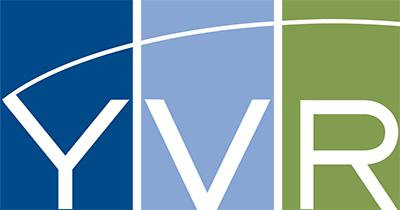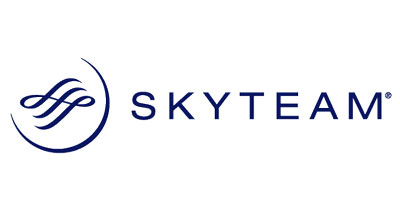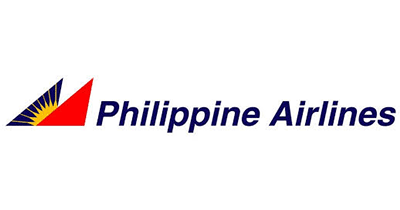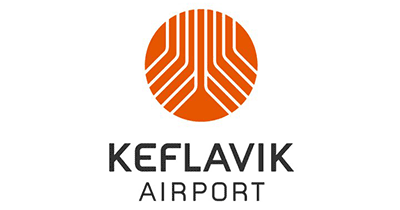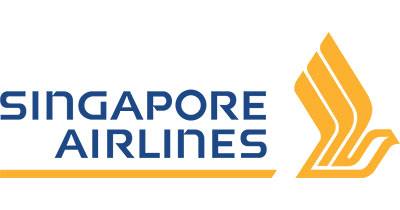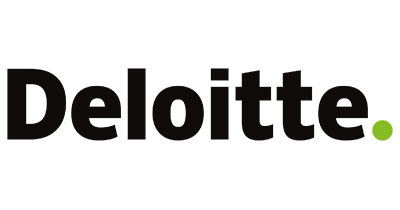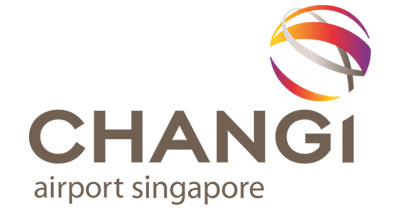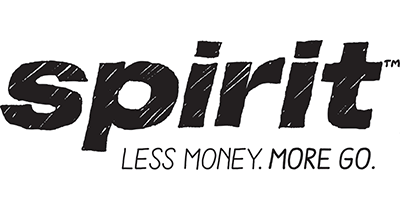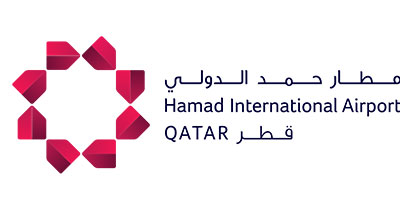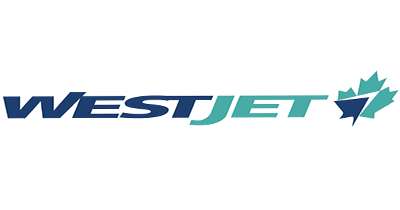 "It's now the CES for aviation"
"It's great to be back at Future Travel Experience Global. It's just great to reconnect with industry colleagues, see the exhibition, and get back to a little bit of life as we knew if before the pandemic."
"FTE Global is a great forum to engage with vendors and see the latest cutting-edge technologies. Being able to walk around the exhibition floor and see all of the technology that's out there, has been wonderful. Certainly, we're looking at the opportunities and how we can leverage those. Being able to have candid discussions in the same room with industry stakeholders is a fantastic opportunity for us."
"My experience at FTE Global 2021 has been amazing. It's my first time here and I've been blown away by the quality of speakers and vendors that are present, and the collaboration that's taking place throughout the event. The networking has been amazing. I've met so many people that I had connections with that I didn't even realise, and the social events are a great way to facilitate those conversations. The exhibition has been great too with lots of familiar brands and a lot of new innovators that I didn't know about, so it's been great to open my eyes to new technologies and new offerings."
"FTE Global 2021 has been wonderful. There is not only a very top-level assessment of what the future entails for the industry, the event has also covered in detail the trends and issues that airlines and airports are adopting. This will help us propel ourselves into the future and go back home and have additional conversations with our teams about how we can enhance the passenger experience, as well as how we operate and how we collaborate, and how we become as touchless and seamless as possible. The exhibitors are very good and specific to what we're discussing here too."
"There are so many unique, innovative stands – I've been walking around thinking 'that would be really interesting'. It's also been great from a networking perspective. Having conversations with people face-to-face about what they do and what it would mean for our customers, there's nothing like it."
"It's been a really great show. I've loved getting a better sense of what the airlines are thinking and how airport innovation is developing. The networking has been one of my favourite parts of the event. It's great to meet new people and make those connections in person. I've also visited a lot of the exhibition booths and seen demos from some of the vendors, discovering the possibilities that exist from the different technologies. It's been an opportunity to meet vendors that I haven't met before, as well as to see new products and how they could fit into the entire travel ecosystem."
"This is my first year at FTE Global. I have to say I've been very pleased. The mix of airline and airport visitors really adds value, particularly because the airlines have to look so far ahead. I work more on the airport side and understanding where the airlines are going helps to work out what you need to be doing in the airports to manage that sense of direction."
"As we work to drive traffic levels back up its important that we as an industry set an example on getting back on planes when we can and delivering excellent experiences, despite the increased regulatory complexity. Aviation will return to strong growth in the years to come, and we need to shape that future together – FTE Global is an invaluable industry trade show for the world, and I look forward to meeting many old, and new, friends at the wonderful Aria Resort in Las Vegas this September."
"I have attended a number of FTE events over recent years, some as a delegate and others as a speaker. FTE Global in particular, always attracts a diverse mix of experts and professionals from across the world of aviation. What stands out against other conferences is the inclusion of hospitality, technologists and futurists who help delegates learn from other sectors, which enables a broader knowledge and understanding of "what else" we can do to promote the aviation sector. Networking opportunities and social events are always of the highest standard and allows old and new friends to come together in a relaxed and fun way."
"I felt that at Future Travel Experience the past week the conference has been excellent to not only be able to have though-provoking aviation discussions, but also to collaborate and connect to other airports and leaders in aviation."
"I really enjoyed the event, the good atmosphere and enriching conversations."
"FTE is one of my favourite conferences to go to. I like the fact that you bring in both airlines and airports, and the content is really different. I also enjoy that you bring in different speakers from other industries. I'm a "future" guy and this is a really good place to be. It's fun because we're all on the same page – we're all looking for future technology."
"The networking opportunities are always fantastic at FTE Global. There has been a high level of interaction and engagement between delegates."
"FTE Global is a wonderful event. I have met representatives from many different modes of travel, and heard what people need to think about in the next decades. In terms of networking, the right players are here to have conversations with."
"I have particularly liked that the event helps from a strategic standpoint. FTE Global really allows for a holistic strategic mind-set. The conference sessions have been very relevant in terms of customer experience."
"It's great that we're hearing about disruption. Blurring the lines between industries is very important, and this event does that very effectively."
"I have been very happy with the conference sessions, which have been projecting us into the future. It's my first time here at FTE Global and it has exceeded my expectations. I have met lots of different contacts – the event is very good for networking."
"The panel sessions have been excellent, with good interaction with the audience. It's a very forward-thinking event and people here are not afraid to talk about the future."
"I'd heard a lot about FTE Global from industry colleagues and it has certainly met my expectations. The conference sessions have been very interesting, and it has been my pleasure to take part."
"FTE Global was definitely a great opportunity for us to network and to learn from all the players that are changing the airline industry and the travel industry. During three days we were exposed to lots of insights and we were exposed to a broader way of approaching our business."
"The event has been very insightful. I've been to a lot of conferences, and the knowledge gained at FTE Global is unique and innovative. It's very good that the event is all about collaboration. I will take some nice concepts home with me."
"As always, I come away inspired, with lot of ideas and new perspectives to try to push my organisation even further."
"I really enjoyed the event and seeing lots of interesting airlines and technologies. Highlights for me were the NASA and TSA talks and the collaboration work between the partners. There are differences we have, but it is very interesting to make it all come together."
"I've been asked by a number of people how FTE compares to other events on the aviation circuit. My response is that it's very much a case of "quality over quantity", with a more focused selection of relevant speakers and discussion topics, rather than the broad brush approach used by others. It's this focus on quality speakers, innovation and informative topics that makes FTE the success that it is."
"The sharing amongst partners airlines and operators is what makes this show unique. Everybody gives a lot of insights on the issues and challenges of the industry and it is good to hear that there are similarities in the issues we are all facing."
"The show has been tremendous so far. I managed to see some incredible presentations from a lot of great people from inside the industry. We were able to meet with a lot of vendors with whom we have talked to before, but it is great to meet them here in person, which makes it a lot more efficient for us to make decisions on how we drive the guest experience for passengers. For me, this event is really forward looking – it's not just about what people have accomplished, but about what they were trying to accomplish. So, I think that's very valuable, as we are trying to move the industry forward."
"Compared to some of the other industry events which are a lot broader, FTE really focuses on innovation, so that makes it different. It is always about new ideas and new technologies that could be applied in real life problems, so that's what makes it unique."
"I found FTE Global 2018 to be a wonderful gateway to engage with a wide array of industry stakeholders, and to learn across the diverse subjects covered in the four conference tracks. The keynote speakers were spectacular, and I found the involvement of leaders in parallel sectors such as Disney and MGM Resorts very beneficial, as we search for synergies between the hospitality and airline industries, exceeding our Guest Expectations. I look forward to attending next year's show!"
Vital Event Information
Future Travel Experience Global 2022 is a global forum that brings together airlines, airports, government agencies, vendors, start-ups, terminal designers, architects, ground handlers, destination partners and various other travel industry stakeholders to learn, collaborate and be inspired on their next moves to transform their organisations' passenger experience, business performance & sustainability strategies.
Event

Future Travel Experience Global 2022

Date

- September 2022

Location

ARIA Resort & Casino

,

Las Vegas

,

United States