The upcoming Future Travel Experience Global 2022, taking place in Las Vegas on 6-9 September, will feature our largest showcase of innovative solutions with over 85 exhibitors and sponsors already confirmed.
This year's focus is on solutions that can help future proof the sector through cutting-edge technology and innovation, including parallel reality, NFTs, biometrics and digital identity, cloud computing, baggage handling systems, contactless offering, security processing and many more.
In the first part of the FTE Global 2022 Exhibitor & Sponsor Preview, we highlight a selection of some of the most innovative solutions that will be on display in the exhibition.
>> Read Part 2 of the FTE Global 2021 Exhibitor & Sponsor Preview here >>
NEC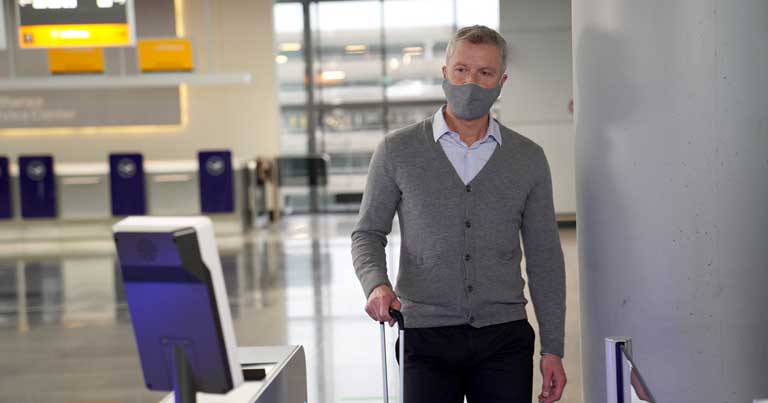 NEC Corporation of America is a leading provider of innovative IT, network, communications and biometric solutions for service carriers, Fortune 1000 and SMB businesses across multiple vertical industries, including aviation, healthcare, government, education and hospitality. Visit the NEC booth at FTE Global 2022 to talk to experts in the field of biometrics for the travel industry, learn about Miami International Airport's rollout (largest to date) of U.S. Exit with SITA and NEC technology and learn more about NEC's products and services for domestic travel with facial verification as your 'ticket' through the airport. Moreover, during the FTE Biometrics Summit on Wednesday, September 7, sponsored by NEC, the company will share lessons learned and insights on how they helped launch the first biometric terminal in the U.S. in a panel discussion about the challenges of the mass adoption of biometrics, and how we design facilities for a queue-less flow.
🌟Exhibition Wrap-Up session highlights
Visit NEC's Booth C1 during the FTE Global Exhibition Wrap-up session on 8 September between 17:30-18:30 to play their identity matching game to see if you can fool their biometric system! Learn more about the identity management platforms that enable touchless and secure travel experience. Be sure to visit NEC Booth C1 for a chance to win an Apple Watch! Raffle details will be available at the booth.
Collins Aerospace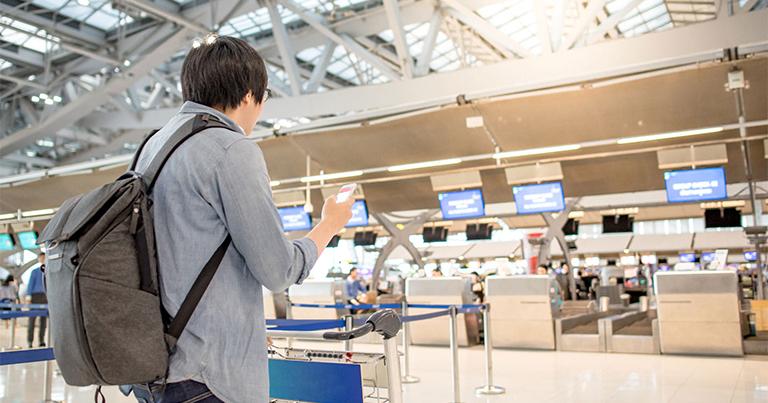 Collins Aerospace is redefining air travel and charting the path to a healthier, easier, and more connected travel experience – now and into the future. The company's Connected Aviation Solutions business is uniquely positioned to provide revolutionary digital solutions to our airline and airport customers, enabling them to bring forth their vision of a fully connected digital aviation ecosystem. The Collins stand will be showing solutions for both airports and for airlines. For airports, Collins will be demonstrating its cMUSE passenger processing solution and its combined AirPlan airport operations system. The company will also demonstrate how airports and airlines can benefit from using accurate aviation data from FlightAware.
Pangiam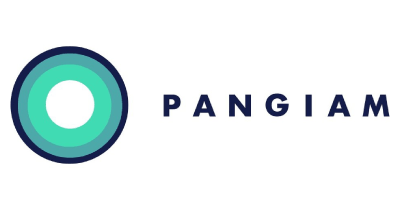 Founded by a team of global trade, travel, aviation, and homeland security leaders with a passion for what's possible, Pangiam brings together experts and visionaries from government, technology and commercial sectors to drive change. Through innovation, emerging technologies and the power of data, Pangiam solves the operational, facilitation and security challenges facing organisations today — to get their world moving. Pangiam's solutions, which will be on display at the show, revolutionise operations anywhere there's a need to facilitate the secure and efficient flow of people and goods.
Register to attend FTE Global 2022 today >>
Populous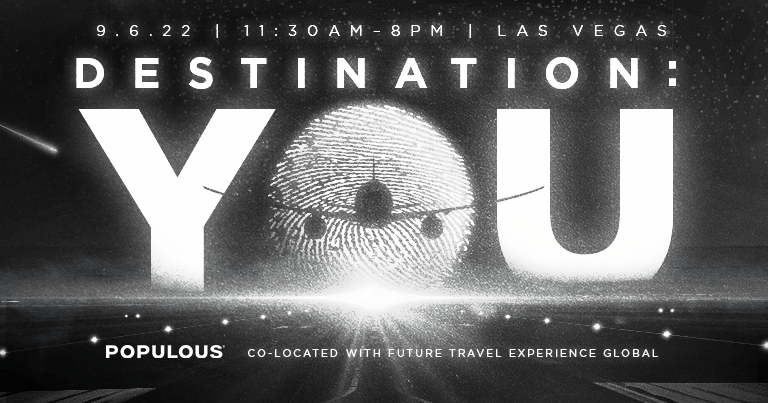 As part of FTE Global 2022, global architectural and design firm Populous will host an exclusive invitation-only event on 6 September in Las Vegas. The exclusive experience, Destination: YOU, brings together global industry leaders to share perspectives on the future of travel. Populous will bring its expertise as global thought leaders in experiential journeys to host this half-day experience on 6 September. Together, all attendees will explore the lens in which we view the world and how design, environment, industry development and experience DNA play into the narrative of where we are and where we're headed.
Dar Group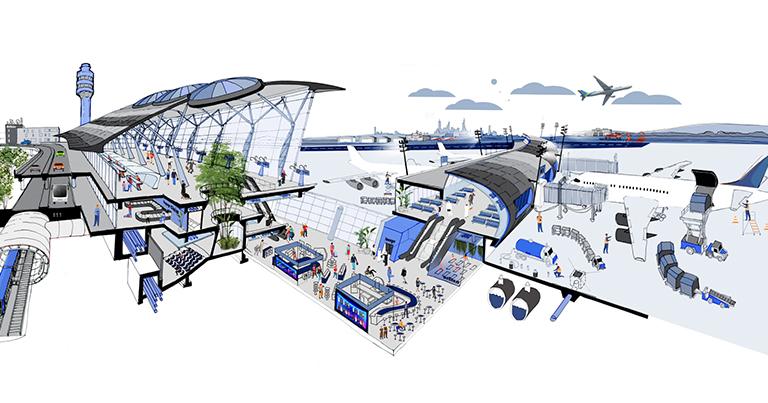 Dar Group is the largest privately held architecture and engineering firm in the world and combines world-class brands in aviation (Landrum & Brown), mobility (TY Lin), sustainability (Integral), technology (Ross & Baruzzini), retail (Perkins & Will), future energy (Penspen), and more. Dar Group's Aviation practice is the #1 international design firm in airports with over 300+ aviation clients worldwide. Attendees can hear on topics including advanced air mobility, digital twins and sustainability from Chris Runde, Dar Group's Head of Digital Advisory, and Thomas Kearns, Digital Innovation Strategist, Perkins and Will, during the FTE Global conference.
Airside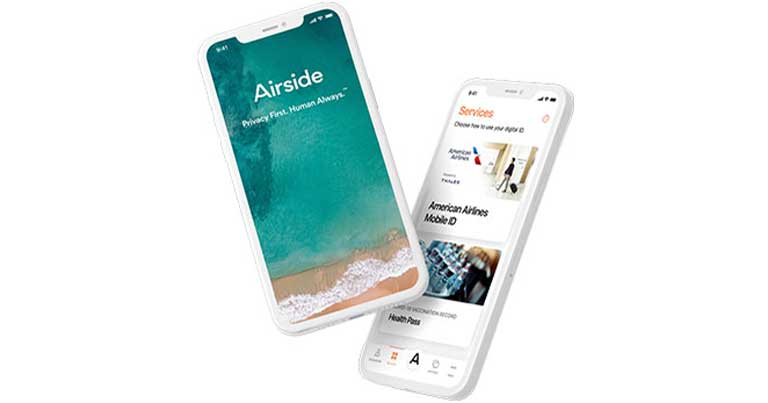 Airside is joining the FTE Global 2022 exhibition to demonstrate how the Airside Digital Identity App makes the future of travel a reality today by verifying and sharing digital identity attributes to open a new world of opportunities and experiences. From seamless travel at bag drop, the security checkpoint, and lounge entrance to remote authentication, and more, Airside provides trust and efficiency in the use of digital identity. With Airside, travellers are empowered to control their personal information with transparent consent protocols while travel providers can enhance their services, decrease costs, and reduce the burdens of compliance.
Register to attend FTE Global 2022 today >>
Amazon Web Services (AWS)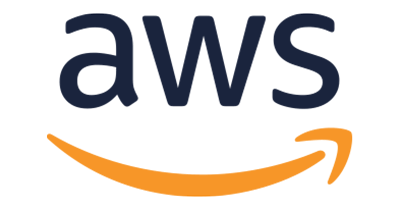 Launched in 2006, Amazon Web Services (AWS) began exposing key infrastructure services to businesses in the form of web services — now widely known as cloud computing. The ultimate benefit of cloud computing, and AWS, is the ability to leverage a new business model and turn capital infrastructure expenses into variable costs. Businesses no longer need to plan and procure servers and other IT resources weeks or months in advance. Using AWS, businesses can take advantage of Amazon's expertise and economies of scale to access resources when their business needs them, delivering results faster and at a lower cost. Today, Amazon Web Services provides a highly reliable, scalable, low-cost infrastructure platform in the cloud that powers hundreds of thousands of businesses in 190 countries around the world. With data centre locations in the U.S., Europe, Singapore, and Japan, customers across all industries are taking advantage of our low cost, elastic, open and flexible, secure platform. At the show, Bob Kwik, Global Head of Airports, Amazon Web Services, is joining a session titled "The Airport Tech Leaders Conversation – what tech is worth the time and investment?". He will present alongside speakers from Tampa International Airport, Metropolitan Washington Airports Authority, Clark County Department of Aviation, Hamad International Airport, Collins Aerospace, and Metropolitan Airports Commission.
BagsID Network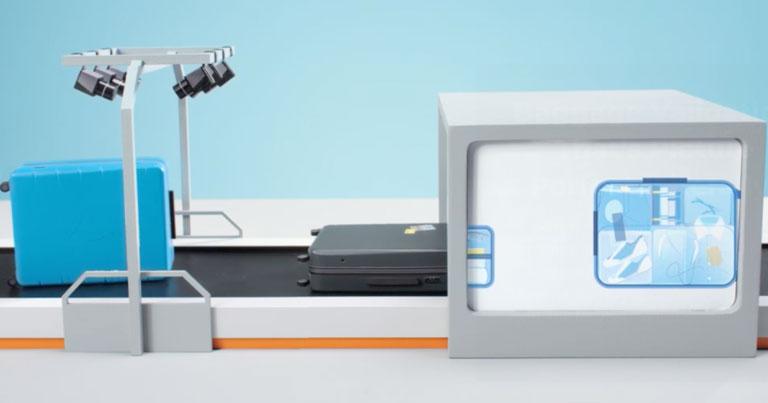 BagsID Network is a baggage identification solution that uses artificial intelligence (AI), deep learning, and computer vision to build smarter baggage solutions for the travel industry. It can detect individual bags by their unique physical characteristics (including scratches, dents and other features) through the technology behind biometrics and photo recognition. No need for solely relying on barcode tags, expensive RFID or other baggage handling processes currently in use. The solution creates less waste, is better for the environment, is more accurate (99% read rate), and can create additional revenue streams through more efficient loading and forecasting. As one of the sponsors for the FTE Baggage Innovation Working Groups, BagsID has been instrumental in driving our vision for the future of baggage forward.
Barich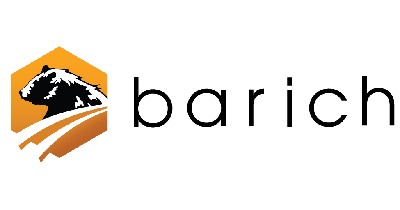 Barich, Inc. is an IT and management consulting firm providing leadership in strategic, business, and implementation solutions that satisfy unique and sometimes differing aviation stakeholder interests. Barich understands where business transformation needs to occur and are experts in aligning technology advancements with business objectives. As a leader in offering strategic and business solutions, the company has extensive knowledge and experience in providing IT strategic planning, business analysis, and technical expertise. Barich offers the full spectrum of programme and project management services. At the event, Barich's Principal Samuel Ingalls will co-lead a workshop on "Establishing and leveraging private networks at the airport", alongside Eduardo Valencia, CIO, Metropolitan Airports Commission.
BEUMER Group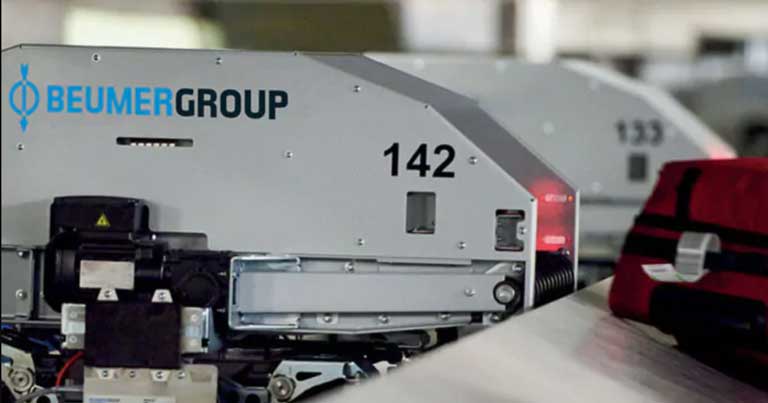 BEUMER Group is an international leader in the manufacture of airport baggage handling systems and intralogistics systems for conveying, loading, palletising, packaging, sortation, and distribution. With 4,500 employees worldwide, BEUMER Group has annual sales of about $1.1 billion. BEUMER Group provides customers with high-quality system solutions and an extensive customer support network around the globe and across a wide range of industries, including bulk materials and piece goods, food/non-food, construction, mail order, post, and airport. BEUMER Group is a Strategic Partner of the FTE Baggage Innovation Working Group.
Register to attend FTE Global 2022 today >>
Cavu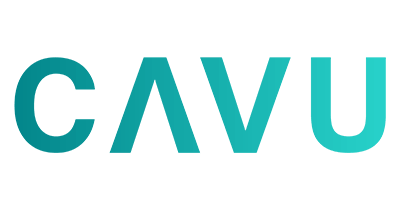 Earlier this year, Manchester Airports Group (MAG) announced the merger of its American and digital divisions – MAGO and MAG USA – to form a new business, CAVU. The newly-formed business aims to help clients worldwide develop better customer experiences and drive value from the end-to-end passenger journey, boosting their non-aeronautical revenue. Examples of products and services developed by CAVU include a proprietary ecommerce platform, which allows passengers to pre-book car parking and other airport products such as lounges and fast-track security. Additionally, its intelligent performance commercial services offer revenue management and digital marketing capabilities, and its distribution solution offers passengers the broadest global choice of airport parking and related services – already spanning 23 countries, 302 airports, 1,191 suppliers and 2,631 individual parking products. Its flagship physical passenger experience brand, Escape Lounges, can already be found in 15 airports internationally.
CLEAR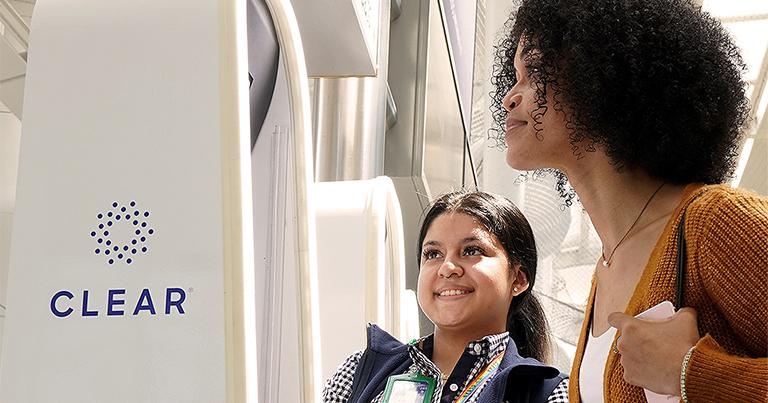 Founded in 2010, CLEAR's mission is to create frictionless experiences. With more than 12 million members and hundreds of partners across the world, CLEAR's identity platform is transforming the way people live, work, and travel. Whether it's at the airport, stadium, or right on your phone, CLEAR connects you to the things that make you, you – making everyday experiences easier, more secure, and more seamless. Since day one, CLEAR has been committed to privacy done right; members are always in control of their own information.
Entrust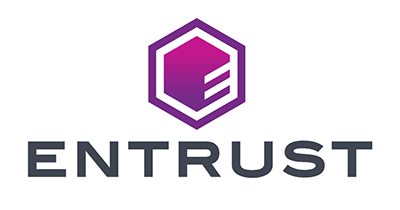 Entrust keeps the world moving safely by enabling trusted identities, payments and data protection. Today more than ever, people demand seamless, secure experiences, whether they're crossing borders, making a purchase, accessing e-government services or logging into corporate networks. Entrust offers an unmatched breadth of identity verification, seamless travel, digital security and credential issuance solutions at the very heart of all these interactions. At the show, Entrust's VP of Identity Verification Gordon Wilson will deliver a presentation, titled "Delivering seamless travel and "zero touch" border management – Learnings from the Chain of Trust, and Eurostar pilot" as part of a session, focusing on Digital Identity Innovation Future Visions & Case Studies.
iProov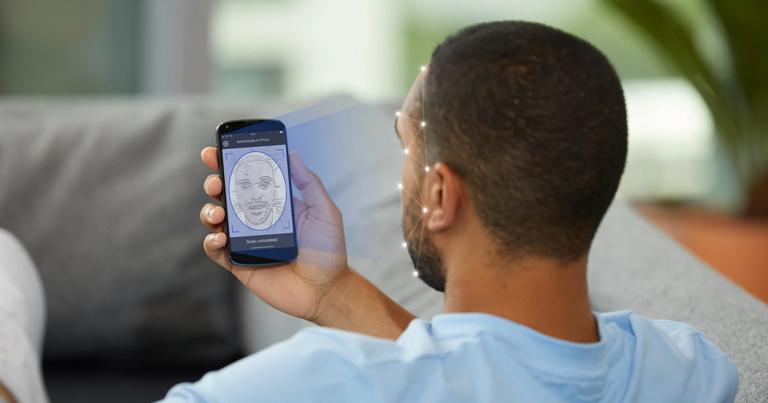 iProov creates digital trust for travel providers and border protection agencies worldwide by securely authenticating remote individuals with face biometric verification, using Genuine Presence Assurance® (GPA). Genuine Presence Assurance enables a touchless, effortless, secure travel experience, allowing the traveller to simply transition from reservation to destination without presenting tickets or travel documents at checkpoints. Creating a face biometric walk-through passenger corridor with GPA helps reduce queues and bottlenecks, its quick, convenient and improves the customer travel experience. iProov works with Eurostar, the US Department of Homeland Security, The UK Home Office and the Governments of Australia and Singapore.
Register to attend FTE Global 2022 today >>
J.D. Power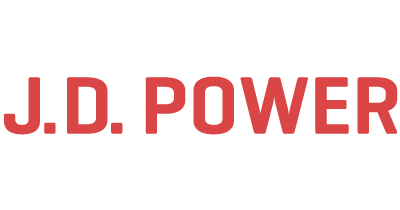 J.D. Power is a global leader in consumer insights, advisory services and data and analytics. A pioneer in the use of big data, artificial intelligence (AI) and algorithmic modelling capabilities to understand consumer behaviour, J.D. Power has been delivering incisive industry intelligence on customer interactions with brands and products for more than 50 years. The world's leading businesses across major industries rely on J.D. Power to guide their customer-facing strategies. Attendees can hear from J.D. Power's Managing Director of Travel, Hospitality, and Retail Intelligence Michael Taylor on how the company is evolving its approaches to customer and baggage journeys.
Just Walk Out technology by Amazon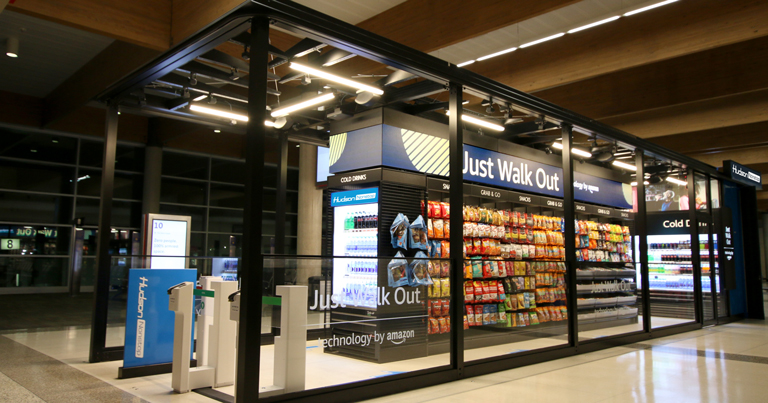 Just Walk Out technology empowers retailers to delight customers while driving operational efficiencies. With a combination of computer vision, sensor fusion, and deep learning, retailers can deliver effortless, convenient, checkout-free shopping. Amazon One is a fast, convenient, contactless identity service that uses your palm – just hover to enter, identify, and pay. The technology has been adopted by Hudson Nonstop across a number of airports in the US, including Chicago Midway International Airport (MDW) and Dallas Love Field Airport (DAL).
JetBlue Technology Ventures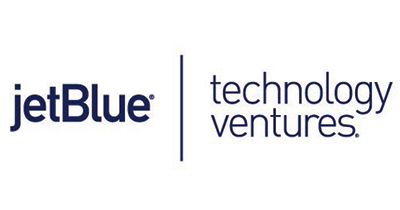 JetBlue Technology Ventures (JTV) is JetBlue's venture capital arm that invests in and partners with early-stage technology startups improving the future of travel and hospitality. It was established in 2016 to invest in JetBlue's innovative future and help enhance our operations and Customer experience. The team is comprised of two main segments: investment professionals with proven experience to source successful deals, and operations gurus that interface directly with JetBlue to integrate emerging technology with our business. JTV offers an exciting and fast-paced environment, seeing beyond the horizon to improve the end-to-end experience for travellers everywhere. JTV's Managing Director of Operations Stephen Snyder will take part in a panel on "Disruptive strategies for the future of travel and accelerating environmental performance", while the company's Investment Principal Ryan Chou will serve as a judge to the inaugural FTE Startup Idol competition, which has been launched in partnership with JTV.
Materna IPS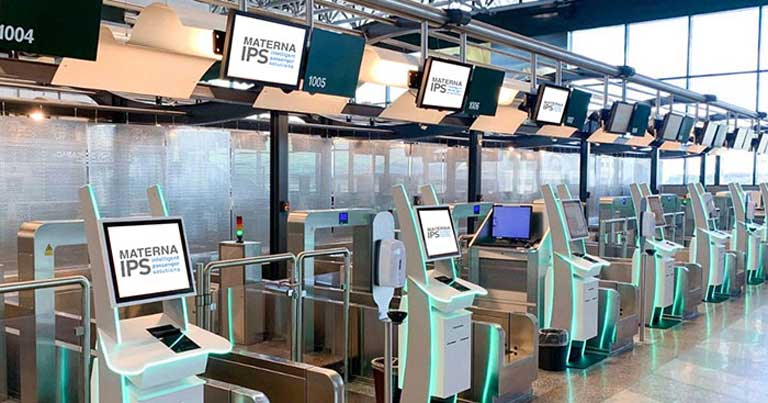 Materna IPS GmbH, the aviation company of the Materna Group, is an international service provider for automated passenger handling for airlines and airports. From kiosk check-in and self bag drop hardware through to software implementations as well as service delivery and maintenance, Materna IPS has huge expertise in this sector with lots of successful customer-projects around the world. The company's well-proven software portfolio includes Common Use-based applications for kiosk, online check-in, self bag drop and solutions for secure access and self-boarding. For a seamless travel experience, biometric identification as well as RFID technology and payment services are also integrated into the respective solutions.
Misapplied Sciences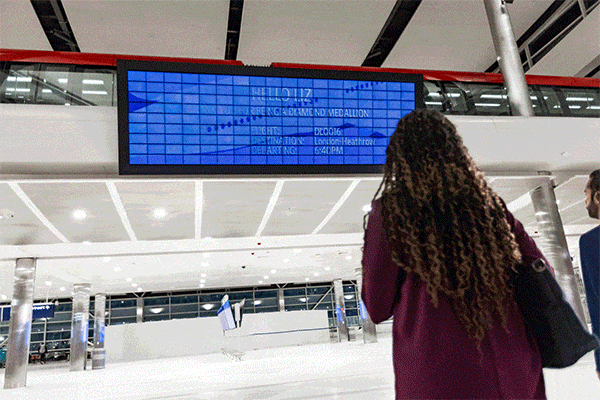 FTE Global 2022 attendees will get an exclusive sneak peek of the ground-breaking PARALLEL REALITY™ technology recently launched at Detroit Metropolitan Airport by Delta Air Lines in partnership with Misapplied Sciences. The technology, first debuted at CES in 2020, allows up to 100 customers to simultaneously see personalised content tailored to their unique journey on a single digital screen. Misapplied Sciences will be on the exhibition floor to showcase this exciting new technology, while Delta's Managing Director Airport Experience Greg Forbes will deliver a special presentation on the benefits it brings for the airline and passengers alike.
Register to attend FTE Global 2022 today >>
NetTracer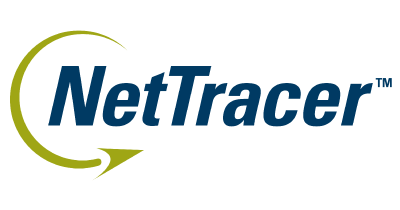 NetTracer is an industry-leading provider of SaaS and cloud-based technology solutions primarily for the travel, transportation, and hospitality industries. Driven by its core strength of innovation, the company's mission is to enable businesses to transform the traveller experience with our next-generation software for baggage tracking, misplaced item returns, and claims processing. NetTracer is headquartered in Atlanta, Georgia and is a key member of The Owens Group International. Areas of focus include: Cloud-Enabled Software, Customer Driven Technology, Automation, Blockchain, AI, Tracing and Management, Baggage Claims Fraud and Detection, Lost & Found Management.
Paravision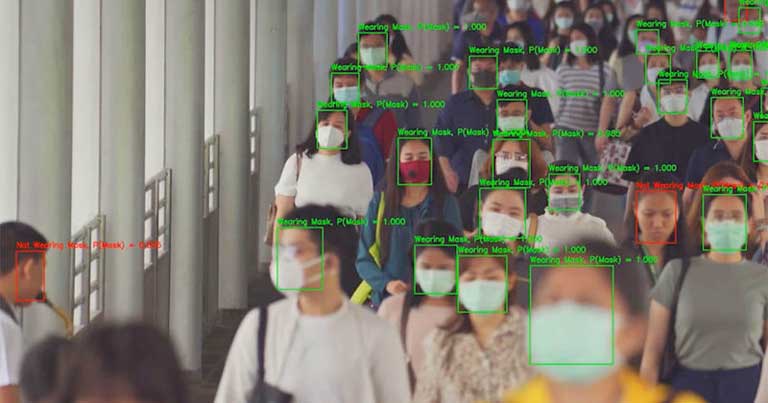 Powered by artificial intelligence (AI) and leveraging the latest advances in deep learning, Paravision's industry-leading computer vision software is trusted globally by security device manufacturers, solution providers, systems integrators, and financial services firms to deliver frictionless experiences and comprehensive safety and security. From the latest in Edge AI platforms to cloud-ready solutions, Paravision powers computer vision-centric solutions with modular, highly scalable toolsets that deliver breakthrough capabilities in the most challenging conditions. Paravision has developed deep expertise in face recognition specifically, and strives to consistently raise the bar for face recognition technology in accuracy, security, inclusion, and convenience.
Plaza Premium Group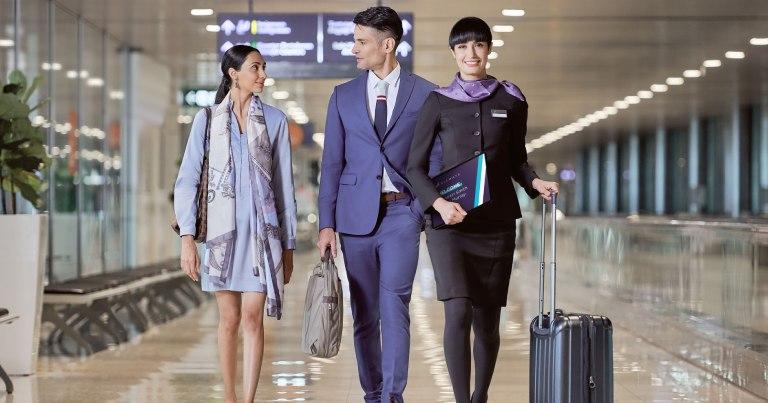 With a mission to Make Travel Better, Plaza Premium Group is the pioneer and industry leader in innovating global airport hospitality services and facilities in over 250 locations of more than 70 international airports across the world. Established in 1998 and headquartered in Hong Kong, the group comprises four core business segments – airport lounges Plaza Premium First and Plaza Premium Lounge; airport terminal hotels Aerotel; airport meet & greet services ALLWAYS and a range of Airport Dining concepts. The Group has also developed Smart Traveller, a mobile-app based global airport membership programme that is designed for air travellers, offering uniquely-curated perks, benefits and rewards experience through points earning and redemption. In addition to its own brands, Plaza Premium Group provides airport hospitality solutions to leading airlines, alliances and corporates around the world, including but not limited to Cathay Pacific Airways, Singapore Airlines, China Southern Airlines, Virgin Atlantic, Air France, Star Alliance, SkyTeam, American Express, Capital One and many more.
🌟Exhibition Wrap-Up session highlights
During the FTE Global Exhibition Wrap-up session on 8 September between 17:30-18:30, attendees will be able to enter Plaza Premium Group's exciting "Wheel of Fortune" competition to win passes to any of Plaza Premium Group's lounges, or earn Smart Traveller points on their app and other free goodies next time they visit the lounge.
Publicis Sapient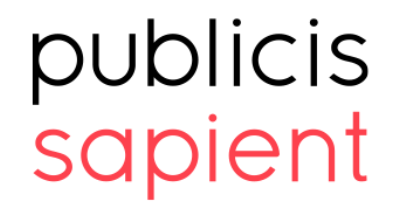 Publicis Sapient helps companies keep up with the pace of technological, societal and cultural change ­– all while meeting the ever-evolving demands and expectations of their customers. How? By elevating customer experiences, modernising organisations and unlocking value through technology and data. By setting bold but achievable visions for digital transformation, Publicis Sapient empowers its business partners with true speed and agility.
Register to attend FTE Global 2022 today >>
FTE Baggage Innovation Working Group (BIWG)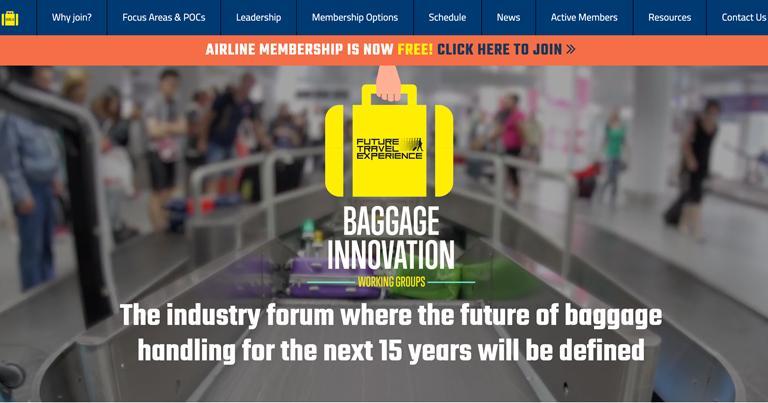 The FTE Baggage Innovation Working Group (BIWG) is the industry forum where the future of baggage handling will be defined. Its fast-growing member list brings together the most innovative and progressive baggage supply chain companies, airlines, and airports, providing a unique platform for cooperation and industry advancement. The members meet every six weeks to share industry insights and learnings, develop innovative industry POCs and pilots, and deliver a framework for a long-term baggage revolution, driven forward by some of the sector's most respected and progressive figures including Darin Juby, Head of Baggage Transformation, FTE & Director of Baggage Services, GTAA; Samuel Ingalls, Principal, Barich, Inc.; Jason Odey, Director, Global Baggage Excellence, Air Canada; Idar Sørgjerd, Manager, Baggage Handling Service, Technical Infrastructure & Innovations, Avinor; and Kevin Kleist, Emerging Trends Advisor, Southwest Airlines. The next in-person members meeting will take place on 6 September, hosted by Harry Reid International Airport (LAS).
SkySquad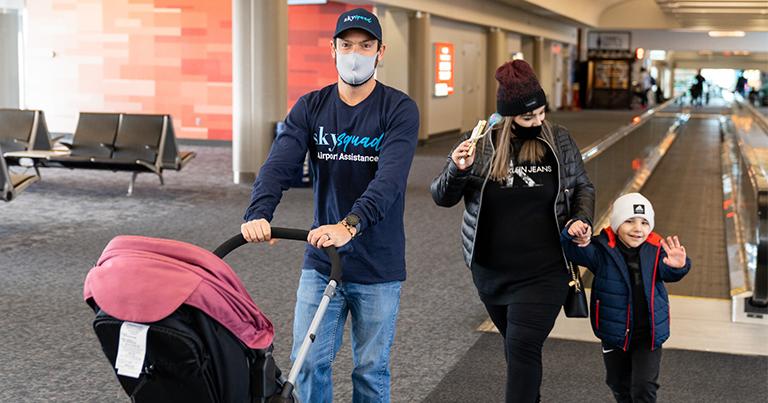 SkySquad's mission is to empower individuals and families to travel with confidence. SkySquad was founded by a mom struggling to travel cross country with her own small children. Today, SkySquad offers airport assistance for anyone who needs a helping hand. Assistance is provided by TSA background-checked, badged airport employees with a strong knowledge of the airport layout and an unwavering goal of helping others. At some airports, SkySquad offers access to expedited security and check-in facilities. SkySquad is available at Baltimore/Washington International Thurgood Marshall Airport, Cincinnati/Northern Kentucky Airport, Ft. Lauderdale-Hollywood International Airport, Philadelphia International Airport, Ronald Reagan Washington National Airport, Salt Lake City International Airport, and Washington Dulles International Airport. SkySquad is planning to open at Las Vegas Harry Reid International Airport in September.
T-Mobile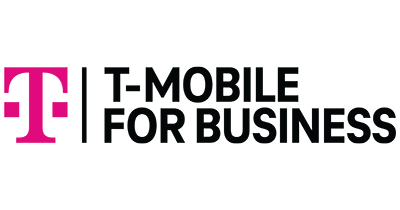 T-Mobile U.S. Inc. is America's supercharged Un-carrier, delivering an advanced 4G LTE and transformative nationwide 5G network that will offer reliable connectivity for all. T-Mobile's customers benefit from its unmatched combination of value and quality, unwavering obsession with offering them the best possible service experience and undisputable drive for disruption that creates competition and innovation in wireless and beyond. Based in Bellevue, Wash., T-Mobile provides services through its subsidiaries and operates its flagship brands, T-Mobile, Metro by T-Mobile and Sprint.
TravelX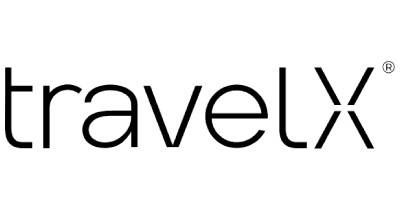 Lead by a team of tech and industry veterans with a track record of pioneering change, TravelXchange was created to accelerate the travel industry's response to Web3, allowing a more transparent, agile, efficient, and frictionless distribution model of travel capacity. TravelX technology allows airlines to tokenise their inventory in NFTs (non fungible tokens) generating a more efficient distribution system by reducing costs, improving profitability and allowing new distribution channels and use cases.
Register to attend FTE Global 2022 today >>
Seikodo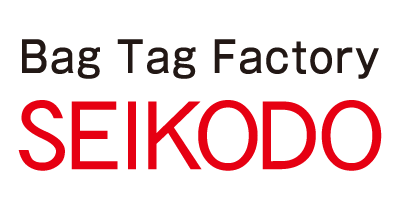 SEIKODO manufactures a wide range of tags, labels and stickers in Japan and sells them to airlines, airports, airport system companies and caterers at low cost, while focusing on quality. The company is committed to addressing the problem of marine plastic waste and boasts its unique environmentally friendly ep-tags. ep-tags is designed for passengers to peel easily so that they can tag it to their baggage without difficulty. It is also optical for CUSS and ABD. At any rate, it is low cost and easy. SEIKODO's line-less tags are environmentally-friendly and easy to use.
Unimark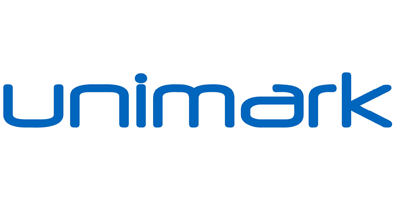 Unimark is one of the global leaders in airline ticket, bag tag and RFID printers. Unimark offers the most advanced printers in the airline industry. Its printers have gained the reputation of being the industry's most robust and reliable, and first choice when considering RFID. They are engineered to withstand the challenges of the airport environment. Unimark printers are designed to maximise each customer's investment from a Total Cost of Ownership. Customers realise an immediate reduction in their overall break-fix budget and are, in most cases, able to maintain printers on-site, avoiding costly depot service.
Vision-Box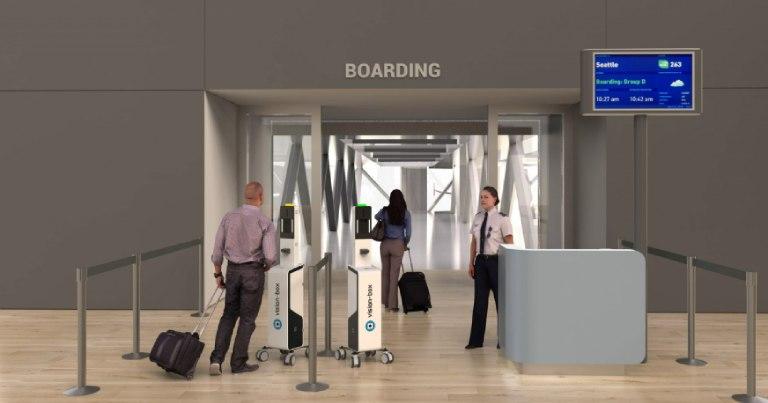 Vision-Box's recently launched Seamless Assistant, a new state-of-the-art security gateway device to make the passengers' processing flow more efficient, will be on display at FTE Global 2022. This flexible and fully standalone mobile device is built with a small form factor on wheels and can be used in different scenarios. With a reduced footprint, the Seamless Assistant allows biometric identification with liveness detection and fast deployment in various locations, through its battery powered capability and mobile WI-FI wireless connection. Seamless Assistant has been developed to provide an exceptional user experience through its biometric and biographic capture performance, replacing the manual and paper-based processes. This new device takes the biometric experience to the next level, by optimising the experience at airport journey, with more passengers being processed in less time.
🌟Exhibition Wrap-Up session highlights
Not only will visitors be able to experience Vision-Box's solutions, but whilst dropping by the booth they may take advantage of the goodies on offer. The company plans to provide items needed when people travel such as travel adaptors, notebooks, power banks and many more, leaving visitors with a little piece of Vision-Box to keep.
Register to attend FTE Global 2022 today >>