The upcoming Future Travel Experience Global 2022, taking place in Las Vegas on 6-9 September, will feature our largest showcase of innovative solutions with over 85 exhibitors and sponsors already confirmed.
This year's focus is on solutions that can help future proof the sector through cutting-edge technology and innovation, including parallel reality, digital twins, NFTs, biometrics and digital identity, cloud computing, baggage handling systems, contactless offering, security processing and many more.
In the second part of the FTE Global 2022 Exhibitor & Sponsor Preview, we highlight a selection of some of the most innovative solutions that will be on display in the exhibition.
>> Read Part 1 of the FTE Global 2021 Exhibitor & Sponsor Preview here 
A-ICE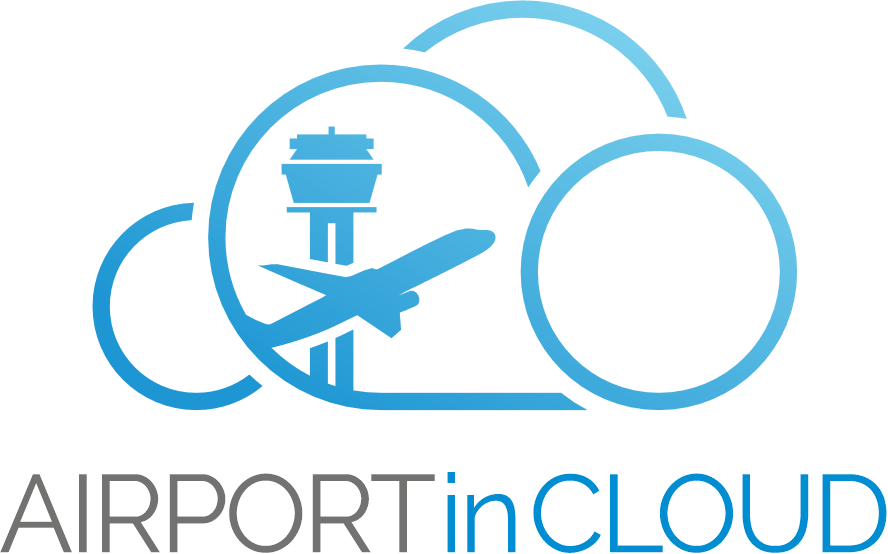 A-ICE provides value added IT solutions and integrated applications to airports, airlines and ground handlers, with a specific experience in the implementation and support of mission critical systems. A-ICE relies on its strong relationship with the air transport community, addressing and anticipating the needs as they evolve. With over 25 years of experience in this field, it provides the most up to date software and IT solutions to satisfy customer requirements. A-ICE offers a consultative approach, which allows the company to tailor each solution to each customer's individual requirements. Visit A-ICE's booth at FTE Global 2022 to see their IT solutions and integrated applications for airports, airlines and ground handlers, including the Airport in Cloud integrated suite of cloud-based solutions and the intelligent decision-making software tool, CLOS (Collaborative Logistics Optimization System).
ADB SAFEGATE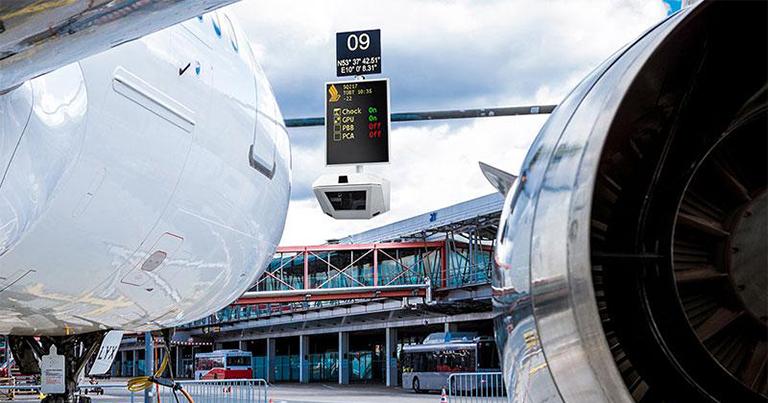 ADB SAFEGATE provides integrated solutions that raise efficiency, improve safety, boost environmental sustainability and reduce operational costs for airports, airlines and ANSPs. ADB works with airports and airlines to solve operational bottlenecks, helping them navigate today's challenges and prepare for tomorrow. Solutions encompass airfield lighting, power and control systems, smart airport and tower software solutions, intelligent docking automation and apron management, as well as aftermarket services. With 1,200 employees, ADB SAFEGATE serves over 2,500 airports in more than 175 countries, from the busiest and largest like Atlanta, Beijing, Dubai, Heathrow, Charles De Gaulle, Frankfurt, Istanbul, New Delhi and Changi to fast-growing airports across Asia and Africa. ADB SAFEGATE comes to FTE Global 2022 this year to share how its Digital Apron offering can help airports and airlines with their post-COVID-19 recovery efforts, as well as facilitate a future-proof digital transformation. The Digital Apron is a connected ecosystem of processes and solutions focusing on an augmented intelligence, human-cantered operational model to support real-time decision making and performance. Intelligent management of apron operations leads to shorter turnaround times, fewer safety incidents and improved revenue, among other benefits.
AirFi America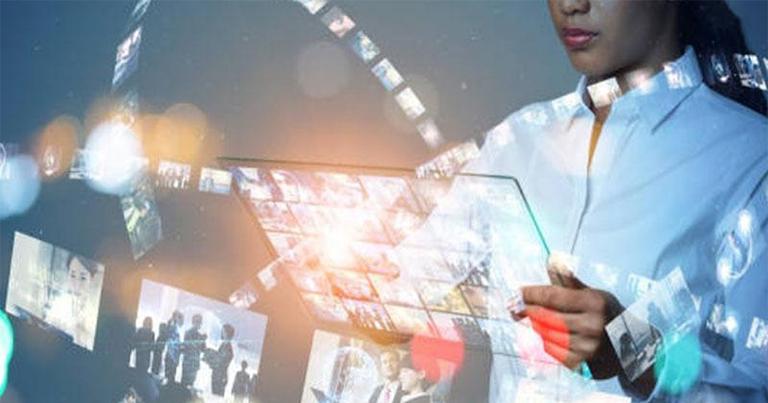 AirFi is a global leader in portable IFE and inflight retailing technology for airlines. The company offers a full suite of flexible and low capex solutions that enable streaming IFE, enhanced crew efficiency, third-party commercial integrations and a healthier bottom line overall. Its innovative solutions include Connected Crew for onboard sales and ancillary revenue, as well as LEO ­– inflight connectivity offering for payment verification and other low-bandwidth data communication purposes. At FTE Global 2022, live demonstrations of the AirFi "Mall in the Sky" will be on display, plus the company will also be showcasing the vast options for revenue to the airline. Its FASE (Fully Autonomous Semi Embedded) units, will be live and available for interactive use.
Amadeus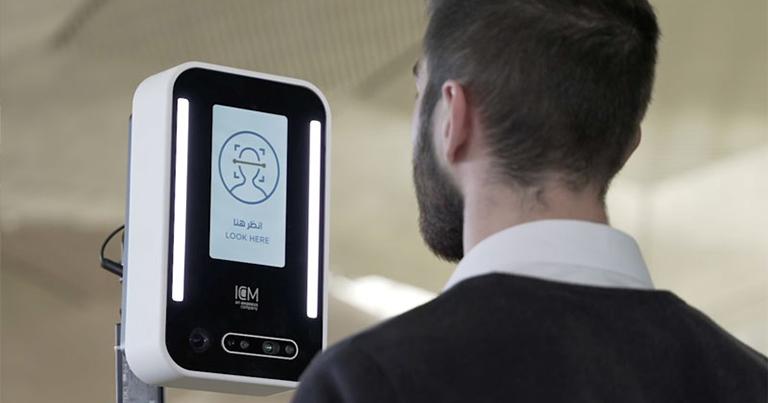 Amadeus' solutions connect travellers to the journeys they want through travel agents, search engines, tour operators, airlines, airports, hotels, cars and railways. The company has developed its technology in partnership with the travel industry for over 30 years. It combines a deep understanding of how people travel with the ability to design and deliver the most complex, trusted, critical systems its customers need. This year, the company will be showcasing a complete end-to-end biometric passenger flow from check-in through to boarding. Attendees are encouraged to bring along their passport to the booth to experience for themselves the ease of a biometric end-to-end airport process. "We're excited to be back at the FTE Global show in 2022 as the aviation industry rebounds," the company says. "FTE Global in December 2021 proved to be dynamic restart and we look forward to building on this in 2022. We believe there will be strong interest in biometrics and processes that employ low touch automated technologies to enhance the passenger journey. We are therefore keen to engage more deeply with potential customers and determine how we shape the industry not only to recover but take significant strides forward. FTE Global has always been about innovation and progress, which is why we have been a long-standing supporter and why we are eagerly looking forward to the 2022 edition."
Register to attend FTE Global 2022 today >>
Analogic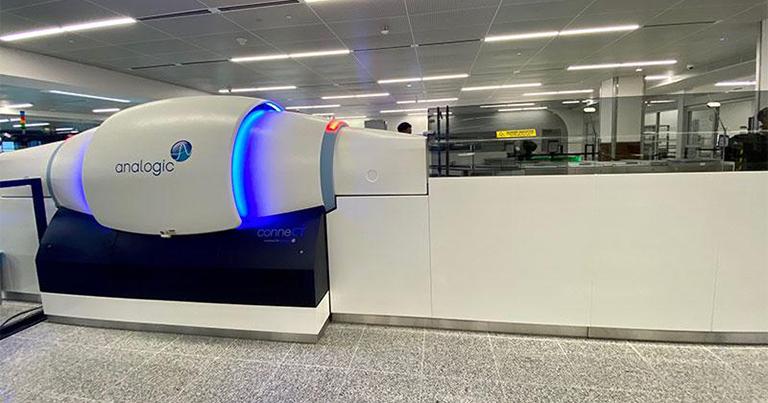 Analogic Corporation, headquartered in Peabody, MA, USA is a global leader in design, development, and manufacturing of advanced and cost-effective imaging and detection for security, healthcare, and other high-end industrial markets. Analogic has been an innovation leader in the field of computed tomography imaging for over 40 years, with over 2,000 CT systems and gantries deployed at airports worldwide through its Original Equipment Manufacturer (OEM) security partners. Analogic's latest innovation is its ConneCT Computed Tomography (CT) checkpoint security screening system, which has been qualified by the US TSA for deployment at US airports in base, mid-size, and full-size configurations. FTE brings together innovators from the entire travel community, which makes it an ideal place for Analogic to showcase its ConneCT™ Computed Tomography (CT) checkpoint security screening system. The ConneCT is truly the future of aviation security. It was designed to address the needs of forward-thinking airports and airlines that want the very best in passenger experience, operational efficiency and aviation security. The ConneCT's sleek, modern, "jet engine" design has overnight set the standard for the look and feel of checkpoint security solutions.
BAGTAG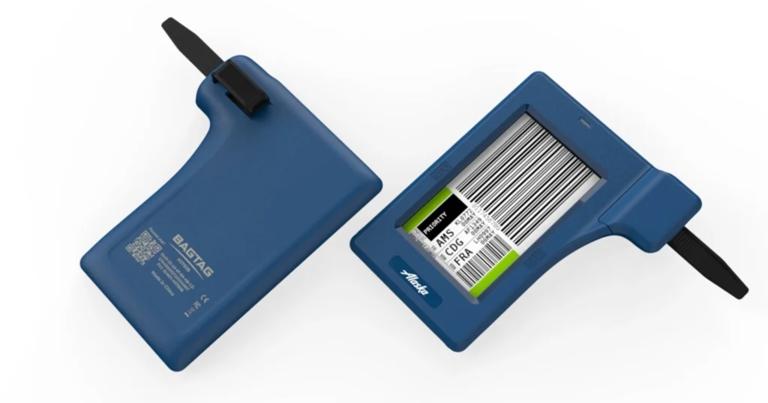 BAGTAG, a member of the FTE Baggage Innovation Working Group, is here to revolutionise the way we travel with baggage forever. Their Electronic Bag Tags (EBT) give passengers, full, paperless and easy-to-handle control over the baggage check-in process. Doing so, BAGTAG pulls the check-in process entirely off-airport. At a time when reducing touchpoints and frictions such as queuing at the airport has become more imminent than ever, BAGTAG enables airlines to further future-proof travelling. In recent news, the company has partnered with Alaska Airlines, which is poised to become the first U.S. airline to launch an electronic bag tag programme later this year. BAGTAG's electronic tags will allow guests to skip the step of printing traditional bag tags upon arrival at the airport. Instead, guests will be able to activate the devices from anywhere – their home, office or car – up to 24-hours before their flight using the Alaska Airlines mobile app. Meet BAGTAG at FTE Global to find out more.
Blupura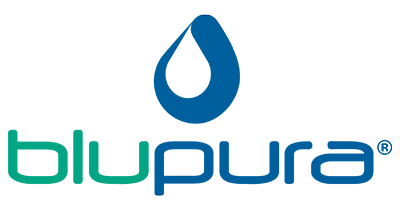 Blupura provides state of the art hydration solutions all-the-while respecting the environment. Developed for the specific needs of each and every user, their extensive range of highly innovative products has led to the worldwide distribution of Blupura. Blupura products are hygienically safe, economically smart and environmentally friendly. At FTE Global, the company will be presenting its latest sustainable products for making your journey unforgettable with its high design water dispensers.
Brock Solutions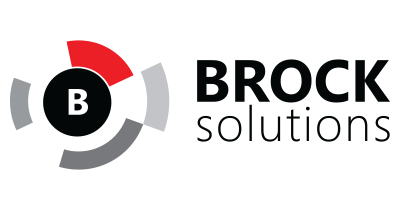 With over 600 employees around the globe, Brock Solutions is a global automation, operational software, and professional services company with expertise in the manufacturing, transportation, and utilities business sectors. Its solutions empower its clients to transform their operations using real-time data to drive performance, profitability, efficiency, and excellence. Over the past 25 years, Brock has successfully completed over $1B in baggage handling projects with its partners. The company has built an excellent reputation for delivering complex solutions in a wide variety of high volume and high risk industrial and operational environments. This year at FTE Global 2022, the company will be highlighting and demoing its latest SmartSuite solutions designed to enhance and streamline the passenger and baggage journey. Brock Solutions is a Strategic Partner of the FTE Baggage Innovation Working Group.
Register to attend FTE Global 2022 today >>
Copenhagen Optimization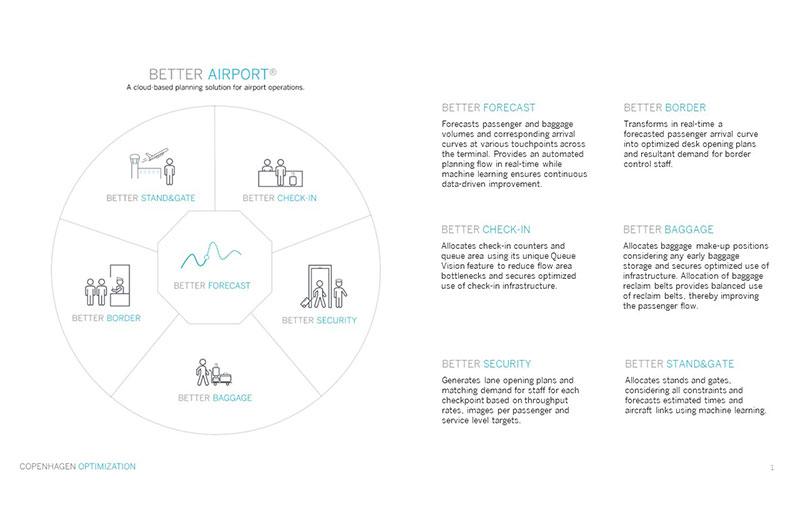 Copenhagen Optimization excels in improving airport operations through data-driven analytics and strategic consultancy combined with its innovative software solution Better Airport®. It covers the entire airport experience, from curb to gate, allowing airport operation teams to forecast, plan, optimise, and operate on a single platform. The system contains six core modules – Better Forecast, Better Check-in, Better Security, Better Border, Better Baggage, and Better Stand & Gate – enabling you to opt in to any one module at any time. Today, airports are using Better Airport to solve a range of tasks from forecasting, schedule handling, planning, staffing, break optimisation, virtual queuing, RMS functions, and more across all the operational areas. At the Copenhagen Optimization stand, attendees will be able to see a product demo of the software solution Better Airport® and explore the innovative Virtual Queuing solution for airports.
Custom America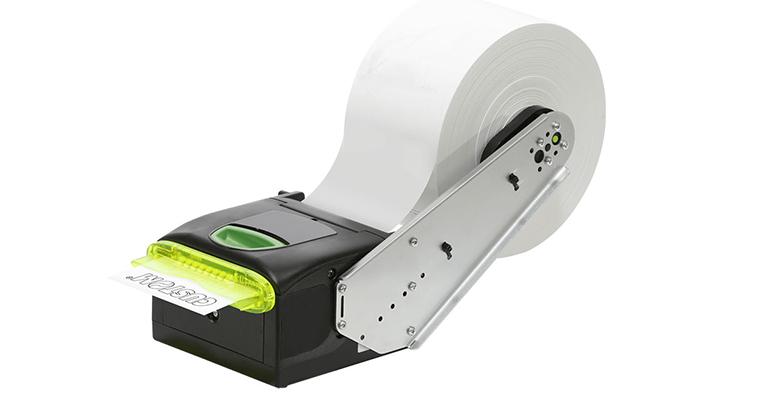 Custom America, Inc. is a division of Custom S.p.a. of Parma, Italy that designs, manufactures and distributes thermal printing and Point-of-Sale hardware.  We reach a variety of vertical markets and technology sectors through six major lines of business while supporting attended and unattended solutions.  Our complete solutions integrate hardware, software and services. Custom America offers both a wide range of standard products in addition to the ability to provide complete product development and customisation to meet specific application needs. Specifically, Custom America designs and manufactures a wide range of Aviation printers.  Our product portfolio offers robust and compact kiosk and attended solutions for boarding pass, luggage tag and ATB printing. Present in over 150 airports, we leverage the same print-engine for kiosks and check-in counters while integrating RFID, multi-feeder and linerless printing capabilities.  Our designs reduce the Total Cost of Ownership (TCO) for dedicated airlines and airports alike by utilising a single hardware platform across various printing needs. Custom America also designs and manufactures a wide range of Ticketing, Printing, and Point-of-Sale solutions to meet complete airport infrastructure needs. Custom America is differentiated by providing Italian quality and design, supported by a global manufacturing network providing local customised solutions.
Cincinnati/Northern Kentucky International Airport (CVG)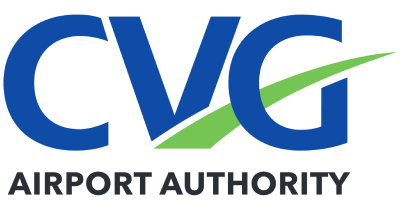 Cincinnati/Northern Kentucky International Airport (CVG) has been serving passengers since 1947. Prior to the COVD-19 pandemic, the airport welcomed more than 9.1 million passengers in 2019, serving a record number of local passengers. As the airport has recovered from the pandemic, it still serves more than 50 nonstop destinations – the most in the region. CVG is diversified in both passenger and cargo operations with an annual economic impact of $6.8 billion. It is the 7th largest cargo airport in North America – home to Amazon Air's primary U.S. Hub and DHL Express Global Superhub for the Americas. Moreover, CVG – a member of the FTE Innovation & Startup Hub, works closely with the startup ecosystem, and at the airport's booth at the show, attendees can meet with representatives from their current startup partners. Additionally, at the conference, CVG's Chief Innovation Officer Brian Cobb will deliver an exclusive presentation title "What is the future of flight, how is it powered and how is it paid for?"
Daifuku Airport Technologies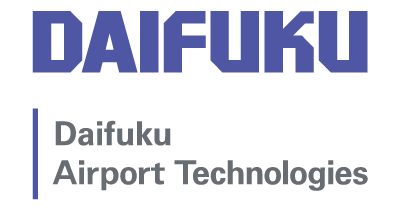 For 100 years, the Daifuku Group, of which Airport Technologies is a key division, has pioneered the development of material handling solutions. Daifuku delivers value to its customers through innovation and meaningful partnerships, deeply understanding their needs, while supporting day-to-day operations and planning for the future.
Register to attend FTE Global 2022 today >>
Denali Advanced Integration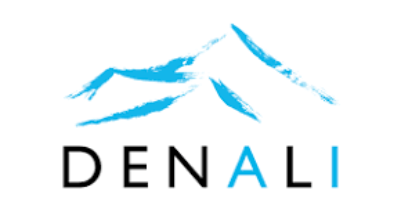 Denali Advanced Integration delivers exceptional technology solutions and services, powered by strategic experts and industry-leading partners to help guide our clients through the most complex IT challenges. Since 1992, Denali has been among the most trusted and prominent technology providers in North America.
DESKO GmbH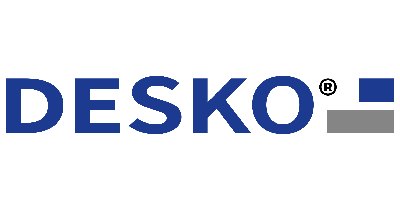 DESKO has been developing professional solutions for passport and boarding pass scanning, access control, security checks and passenger handling for 30 years. At this year's FTE Global, the company will present its brand-new full-page passport scanners PENTA Scanner 4X and the OEM version PENTA Scanner 4X Cube, the latest generation of the class-leading PENTA Scanner family. Besides the new PENTA 4X scanners, DESKO will present a selection of highly efficient boarding gate scanners, swipe readers and keyboards for the check-in. DESKO welcomes visitors at booth B6 to test the airline/airport product range themselves. Live product presentations will be performed during the exhibition to give a practical insight into DESKO's latest technologies and developments.
dormakaba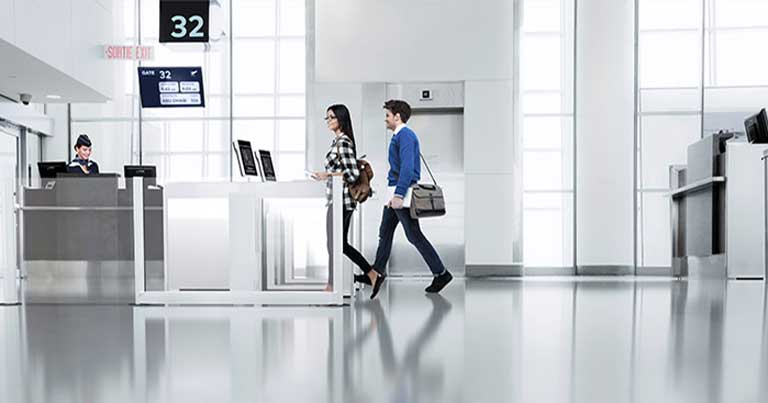 dormakaba supports airports and airlines to meet the complex challenges posed by access control and security to improve their operating efficiency. The company's products range includes automated, secure solutions that meet the specific needs of all touchpoints in the passenger process. dormakaba will present the new Argus Air series: Argus Air Security, Argus Air Boarding and Argus Air Lounge. Also there are the proven solutions for self-boarding, boarding pass control, automated border crossing and exit lane breach control. Good information talks with our experts about actual solutions, necessary developments and dormakaba's response to the ever-important issues seamless travel, One ID and passenger experience are possible.
EASIER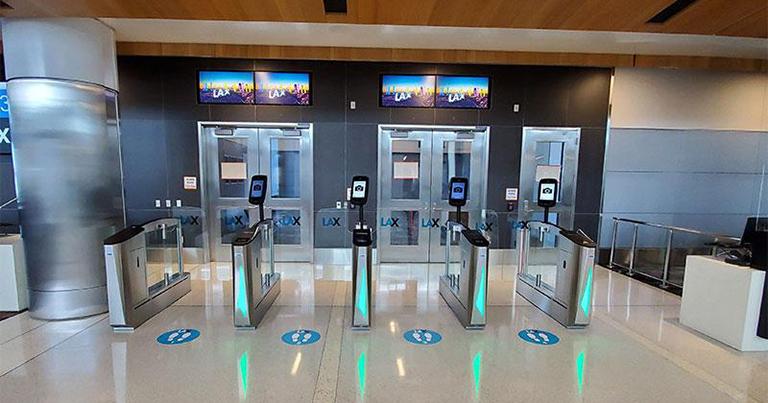 EASIER is one of the leading manufacturers of intelligent passenger processing equipment for airports, airlines immigration and public transportation. Its portfolio includes e-gates, kiosks, baggage drop, exit lanes, printers and scanners. EASIER's solutions integrate curb-to-gate biometrics, DCS and common use connectivity. In the US, EASIER is helping airports and airlines implement biometric boarding for international flights, in support of CBP's US Exit initiative. Its solution is fully operational and integrates state-of-the art biometrics, an interface to CBP's TVS and connectivity to any airline via its pre-existing and common-use certified interfaces. EASIER's unique pre-integrated software eliminates the need for third party software integration. At EASIER's stand, attendees will be able to discover and test their latest innovations such as the Skycheck, EASIER's latest generation of self-service check-in kiosk compatible with biometrics; and also the latest generation of check-in printer, the "Sprinter", renowned for its robustness regardless of the volume of printing required and for its reduced footprint allowing it to be integrated into all check-in counters.
eezeetags®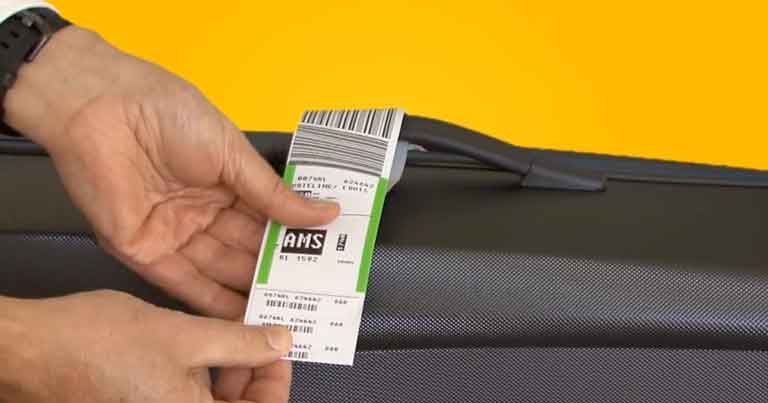 eezeetags understands that airports and airlines aren't just looking for products. They want solutions that will materialise into cost savings and increased efficiencies for their business. That's why the company has developed eezeetags' self-service bag tags, with a successful track record of helping the airline industry to improve operations. Its self adhesive linerless tags for baggage at airports completes a fully touchless tagging procedure. eezeetags' innovative bag tag is currently being used to streamline and enhance the self service check in process at over 100 airports and airlines. Gateway Business Communications based in CT, is the exclusive sales agent for the Americas and will be present to meet with customers at the eezeetags® stand.
Register to attend FTE Global 2022 today >>
Embross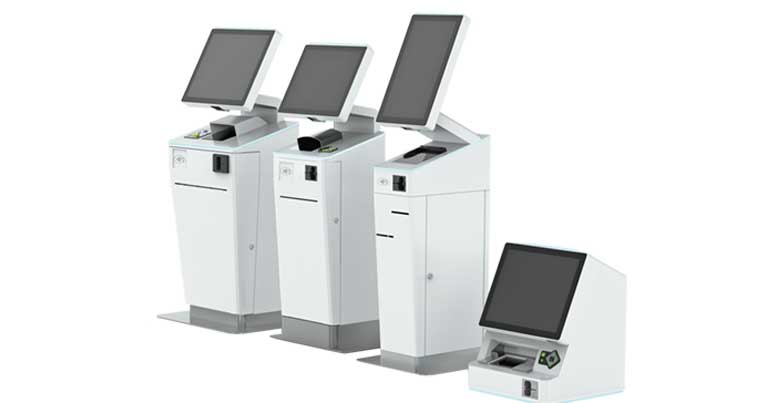 Embross develops passenger self-service technology solutions for the travel industry. Embross has more than 30 years of software and hardware development experience across passenger travel. The company will be showcasing its latest end-to-end passenger solution TravelStream.
Entrust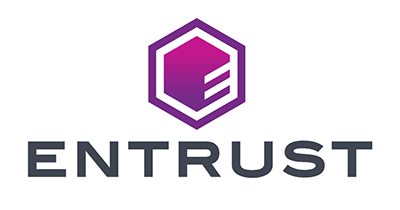 Entrust keeps the world moving safely by enabling trusted identities, payments and data protection. Today more than ever, people demand seamless, secure experiences, whether they're crossing borders, making a purchase, accessing e-government services or logging into corporate networks. Entrust offers an unmatched breadth of identity verification, seamless travel, digital security and credential issuance solutions at the very heart of all these interactions. At the show, Entrust's VP of Identity Verification Gordon Wilson will deliver a presentation, titled "Delivering seamless travel and "zero touch" border management – Learnings from the Chain of Trust, and Eurostar pilot" as part of a session, focusing on Digital Identity Innovation Future Visions & Case Studies.
Gunnebo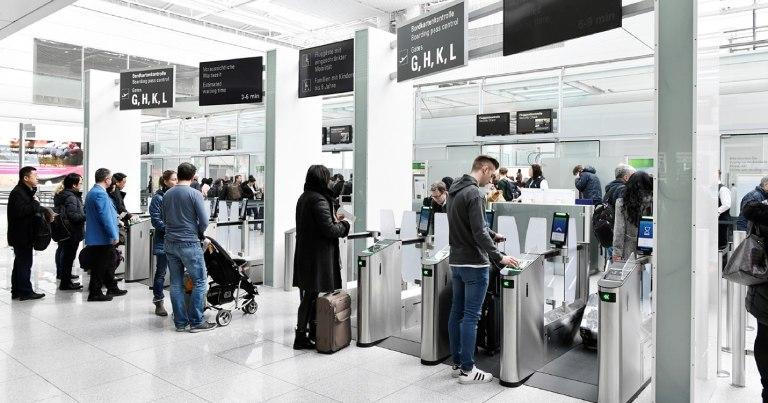 Gunnebo is a major global provider of gated control solutions and passenger automation within airports. Its access control solutions provide streamlined, efficient and touchless automated security in support of One ID and single token travel, improving the passenger experience at all key security touchpoints in the terminal. On the Gunnebo stand, visitors can experience mobile enrolment for passenger boarding with a demonstration of a biometric-enabled boarding gate (AFL). They can experience the complete passenger One ID journey using facial biometrics – visitors can touch, feel and view the product from a user's point of view. The Gunnebo airport security experts will be on hand to answer any questions and discuss all requirements.
International Air Transport Association (IATA)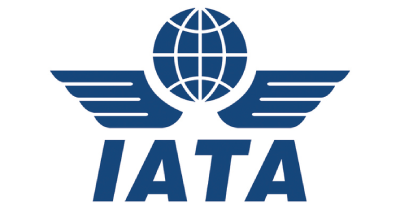 The International Air Transport Association (IATA) is the trade association for the world's airlines, representing over 290 airlines or 83% of total scheduled traffic. The association supports many areas of aviation activity and help formulate industry policy on critical aviation issues. IATA is led by Willie Walsh, Director General & CEO since March 2021.
iboardings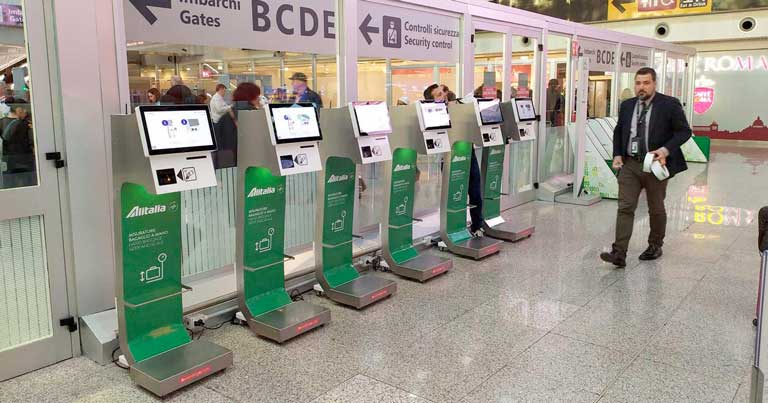 iboardings offers cutting-edge technology solutions that help travel industry stakeholders succeed. The company has designed the Cabin Baggage Checker to solve the carry-on baggage weight and size control nightmare and in doing so, improve airport operations, OTP and increase ancillary revenues. During the COVID-19 pandemic, iboardings enhanced the capabilities of its Cabin Baggage Checker, to feature UVC light to disinfect baggage whilst at the same time, take the temperature of the passenger.
Register to attend FTE Global 2022 today >>
IDEMIA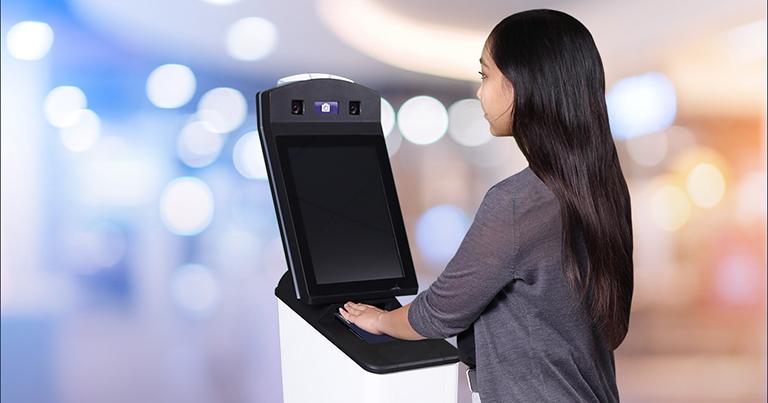 IDEMIA I&S is a leader in identity security and authentication services to governments and private companies, operating in North America. IDEMIA's best-in-class technology delivers Identity with Integrity and helps authenticate and secure physical and digital transactions. IDEMIA is recognised by the National Institute of Standards (NIST) as a top-ranking participant in the Institute's passenger facilitation simulation testing as well as in its regular Face Recognition Vendor Test (FRVT) rankings, reinforcing the trustworthiness and reliability of IDEMIA's facial recognition solutions for government and consumers alike. FTE Global attendees can experience IDEMIA's innovative solutions for a new world of frictionless travel. Additionally, IDEMIA SVP of Travel and Transport Lisa Sullivan will be speaking on advancing seamless and secure travel experiences.
JR Technologies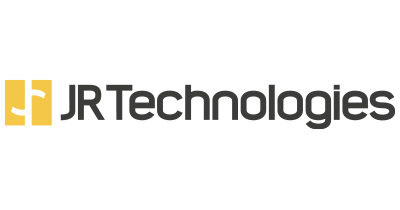 JR Technologies is committed to helping the airline industry evolve from the commoditised, ticket-based reality of today, to the customer-centric world of tomorrow. Its technology is flexible and the team's expertise is vast enough to partner with your airline as you transition into this new world seamlessly. Whether you are looking to move immediately to NDC and ONE Order, or looking for a controlled transformation, the JR Technologies team is here to support you with the technology solutions, consulting services, and business advisory teams you require in order to achieve your airlines' vision.
Kore.ai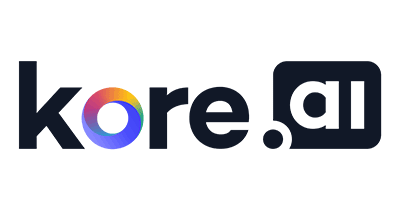 Kore.ai is a global leader in enterprise conversational AI platform and solutions helping enterprises automate voice and digital interactions that deliver extraordinary experiences for their customers, contact centre agents and employees worldwide. More than 200 global 2000 companies trust Kore.ai's experience optimisation (XO) platform and industry solutions to automate conversations and deliver extraordinary outcomes for over 200 million users worldwide. Kore.ai is recognised as an enterprise conversational AI platform market leader by top analysts. The company is headquartered in Florida USA with offices in India, the UK, Japan, South Korea, Europe, South America, and the Middle East. Visit kore.ai at FTE Global to learn more.
Living Map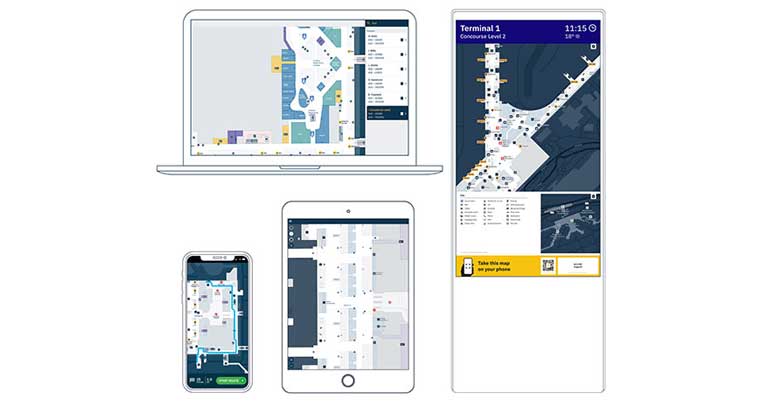 Living Map is a UK based digital location, wayfinding and mapping business, providing digital products to address the challenges faced in the use and management of complex public spaces. Living Map's products sit within clients' touchpoints, be they digital kiosk, web, or native mobile app. They combine to address a number of key industry use cases. Built on the company's unique hardware agnostic 'blue-dot' location software, mapping and wayfinding design heritage, these technologies are used by public bodies, enterprise clients and institutions globally across transport, healthcare and responsive spaces. Living Map's partnership with Star Alliance has developed a set of tools uniquely suited to specific airport and airline use cases; answering operational challenges, improving on-time performance and driving ancillary revenue while also improving the passenger journey.
Register to attend FTE Global 2022 today >>
Lufthansa Systems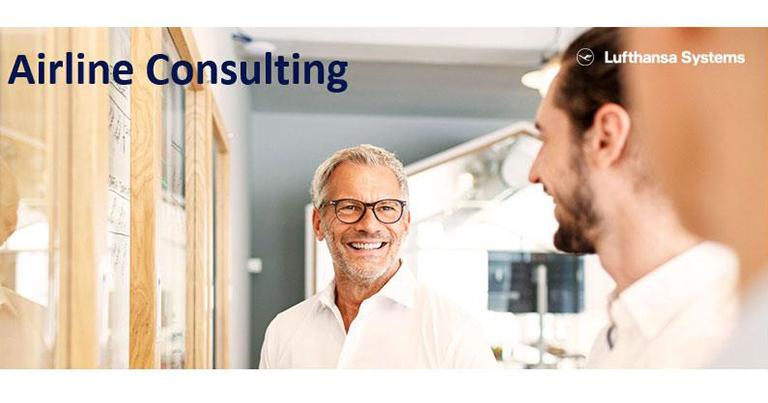 Lufthansa Systems is one of the world's leading providers of IT services in the airline industry. It draws its unique strengths from an ability to combine profound industry know-how with technological expertise and many years of project experience. Formed as a spin-off of the Lufthansa Systems Group's Airline Solutions division, the company continues the brand now familiar to the airline industry worldwide. The company offers its more than 350 customers an extensive range of successful and in many cases market-leading products for the aviation industry. The innovative IT products and services in its portfolio offer customers a wide range of economic benefits while also contributing to improving efficiency and competitiveness. In addition, as a tech company and airline consulting provider, Lufthansa Systems is committed to identifying its own environmental footprint and improving that of its airline customers.
Lufthansa Industry Solutions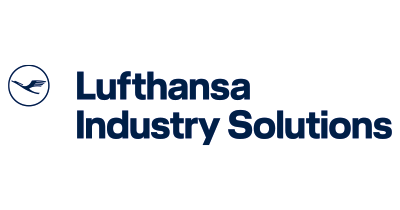 Lufthansa Industry Solutions helps companies to digitise and automate their business processes – from medium-sized to Fortune 500 companies. In doing so, we do not just focus on the IT needed, but on our customer's business as a whole, including its internal and external challenges. This is because digital transformation affects a company's entire structure and culture, and reaches beyond company borders to collaboration with partners, customers and suppliers.
Luggage Logistics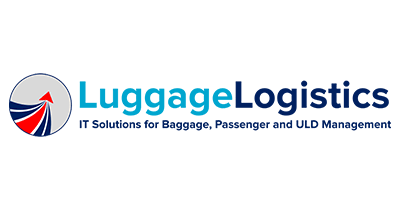 First-time exhibitor at FTE Global, Luggage Logistics is a supplier of innovative baggage, passenger and ULD management IT solutions designed for airports, airlines and ground handling companies. It provides an extensive, cost-effective product suite to its customers with the mission to resolve their key operational challenges. Used in more than 200 airports – from major hubs to smaller regional airports – Luggage Logistics provides customers with complete end-to-end baggage and ULD reconciliation and management capabilities, including all key components of IATA Resolution 753. Visitors to their stand will be able to see first-hand how our innovative Baggage Management system can help solve their operational issues and meet their baggage management requirements.
Magnetic Ticket & Label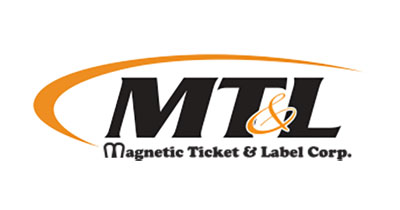 Magnetic Ticket & Label (MT&L) has been the leading provider of aviation travel documents and management solutions for over 30 years. MT&L is privately owned with manufacturing plants located in Dallas, Belleville and Nashville. MT&L is relationship-driven with a commitment to excellence. The company offers full service to its customers and works with many OEMs in its industry.
OpticWash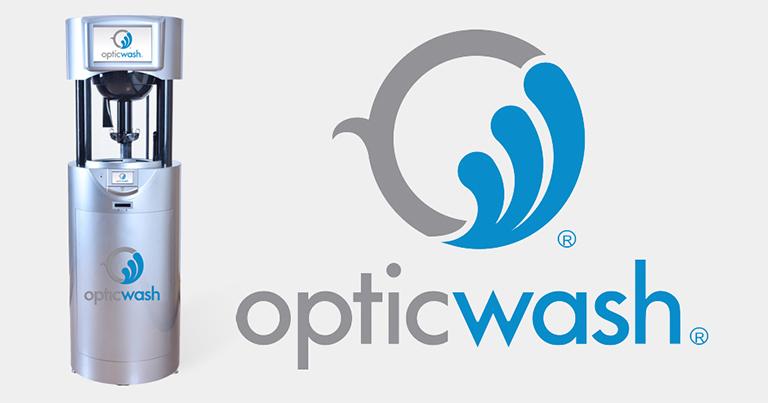 OpticWash is showcasing its automated kiosk dedicated to cleaning and sanitising eyewear. Offering the perfect solution to some of the world's most commonly used (and germ-infested) items, OpticWash uses cutting-edge tech to deliver a fast, affordable, and convenient way to clean and remove bacteria build-up while leaving surfaces scratch free. OpticWash has solved a problem that no one has been able to solve until now – how to clean your glasses without scratching them or touching the lenses, and we do it without chemicals. So how does it work? RO (Reverse Osmosis) water is filtered to the point where it has no minerals or organics. It actually loses its PH balance and attacks and absorbs the dirt. Once the RO water touches the item, it changes the appearance almost immediately. The OpticWash kiosk uses ultraviolet germicidal irradiation (UVGI) as a disinfection method that uses ultraviolet (UV) light at sufficiently short wavelength to kill microorganisms. It is effective in destroying the nucleic acids in these organisms so that their DNA is disrupted by the UV radiation, leaving them unable to perform vital cellular functions. Using the UVGI device in the filtration system creates a deadly effect on micro-organisms such as pathogens, viruses and moulds that are in these environments. Coupled with a comprehensive filtration system, the UVGI removes harmful micro-organisms providing the client with a 99.9% bacteria-free wash.
Register to attend FTE Global 2022 today >>
Paragon ID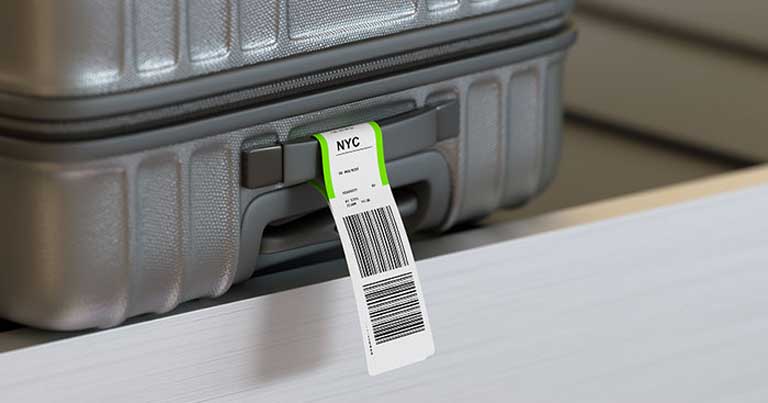 Paragon ID is a global leader in identification solutions in four key areas – Smart Cities & Mass Transit, Payment, e-ID and Track & Trace which includes its airline solution of RFID & conventional baggage tags. The company's Track and Trace expertise includes RFID retail labels alongside RFID baggage tags and a multi-technology fully integrated asset tracking and geolocation platform combining hardware and software to meet its client's diverse requirements. Paragon ID has over 30 years' experience in the aviation sector providing passenger handling, and operational products to airlines and other transportation companies as well as some innovative applications including a dedicated service for luggage trolley tracking. "Paragon ID exhibited at Future Travel Experience in 2019 and 2021 and we were really encouraged by the quality of attendees and the opportunities that followed," the company says. "As a global supplier to the industry and with two manufacturing sites in the US, we feel that it is very important to participate to FTE22, to understand and discuss market trends, customers' expectations and innovations. We are really looking forward to being able to, again this year, meet in person our clients, partners and other industry professionals to promote our brand and solutions and discuss the future of aviation post-pandemic."
Plan3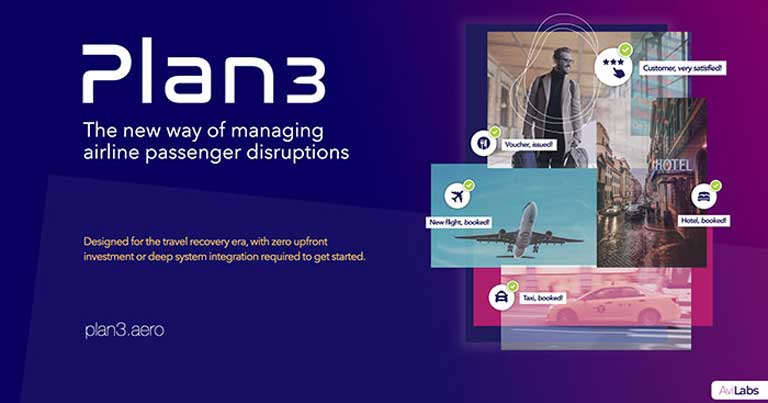 Plan3 is a passenger-focussed disruption management system that puts unrivalled ease of recovery in the hands of disruption customer care teams. Simply put, Plan3 solves every aspect of passenger disruption, automatically sourcing holistic solutions with eyes on the entire passenger journey. Using Plan3's Option Creator tool, airlines can easily bundle together and publish relevant options (e.g. new flight, hotel, transportation, digital meal vouchers), and passengers can self-serve their way to a seamless onward journey.
Quantum Aviation Solutions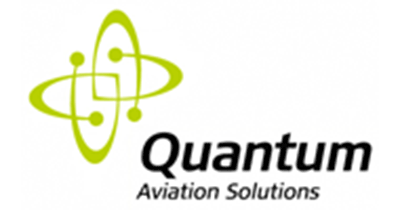 Quantum's sole focus is IT solutions for "below the wing"​ operations. Customers include airlines, airports, ground handlers and IT integrators. Headquartered in the U.S., Quantum has a U.K. office and operations across the globe. Quantum has been a pioneer in hosted applications for the airline industry. Meet the team at FTE Global to find out more.
Regula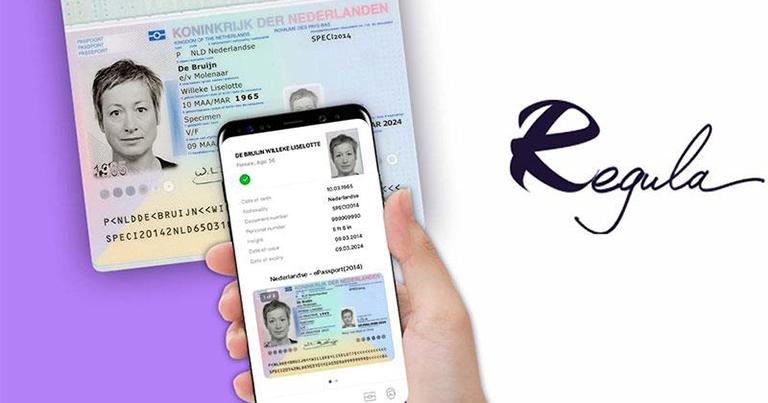 Regula is a global developer of forensic devices and identity verification solutions. With our 30+ years of experience in forensic research and the largest library of document templates in the world, Regula creates breakthrough technologies in document and biometric verification. Its hardware and software solutions allow over 1,000 organisations and 80 border control authorities globally to provide top-level client service without compromising safety, security, or speed. Regula was named a Representative Vendor in the Gartner Market Guide for Identity Proofing and Affirmation in 2022. Visitors at Regula's stand will have the opportunity to see the identity verification process with their own eyes. The company will showcase both its software and hardware performance, and namely the ability to thoroughly check any document in a matter of seconds; how its solutions help spot fraud and forged documents; how biometric identification allows to speed up flight check-in and boarding; how technologies help automate travel document compliance verification, and many more.
Richtech Robotics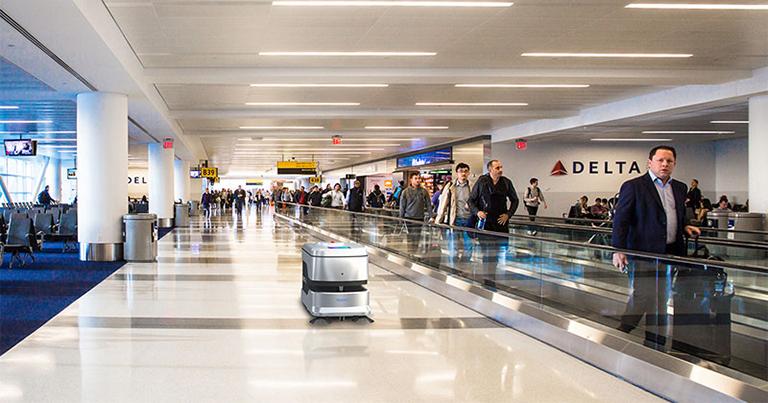 Richtech Robotics is bringing its latest and greatest from its robotic solutions lineup to the FTE Global exhibition floor. The company is introducing ADAM, its bartender/barista/boba tea making robot that generates revenue and provides an exciting customer experience. Also on display will be Matradee and Richie robots, which primarily function as serving robots, but can also operate as mobile vending machines. The DUST-E robots will also be there to show their floor cleaning prowess.
Register to attend FTE Global 2022 today >>
Rohde & Schwarz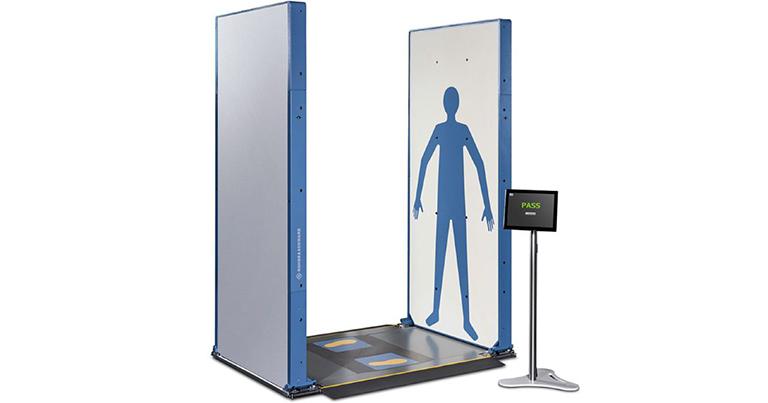 Recently, Rohde & Schwarz announced that its QPS 201 people scanning technology has achieved the TSA qualified products list (QPL) making it possible for air carriers and airports innovating their passenger experience to purchase and deploy the new screening solution. The QPS 201 is fast, accurate and makes air travel more accessible than legacy screening technology (this is the first new AIT system to make the TSA list in 10 years) with a friendlier screening pose (hands slightly apart from hips rather than over head); screening 5x the speed of the blink of an eye which reduces false alarms (and the invasive secondary pat downs) that are often the result of movement during screening. This is also gender-neutral screening, designed and engineered so that its algorithms don't need gender information to accurately screen. Amid staffing shortages coupled with "revenge travel" leading to pre-pandemic travel volumes, technology that enables faster throughput (as many as 100 passengers per hour more than legacy technology) while making travel easier for passengers may be an important addition to any airports security lanes.
SITA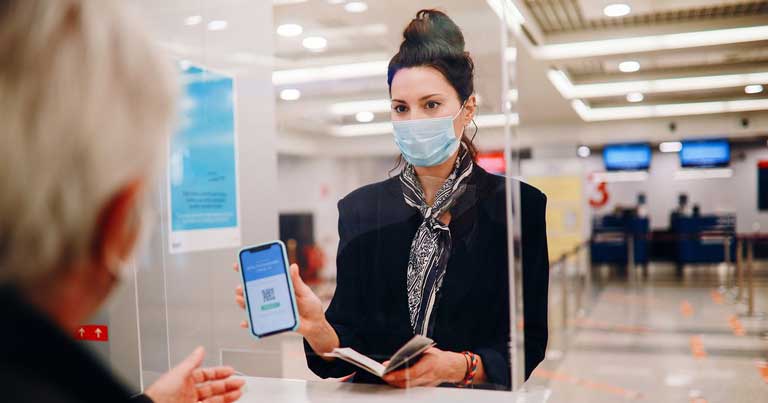 With around 2,500 customers, SITA's solutions drive operational efficiencies at more than 1,000 airports while delivering the promise of the connected aircraft to customers of 18,000 aircraft globally. SITA also provides technology solutions that help more than 60 governments strike the balance of secure borders and seamless travel. SITA's communications network connects every corner of the globe and bridges 60% of the air transport community's data exchange. SITA is 100% owned by the industry and driven by its needs. It is one of the most internationally diverse companies, providing services in over 200 countries and territories. During the conference, SITA's Head of Technology Strategy, Americas Sherry Stein will take part in the FTE Biometrics & Digital Identity Summit.
Sittig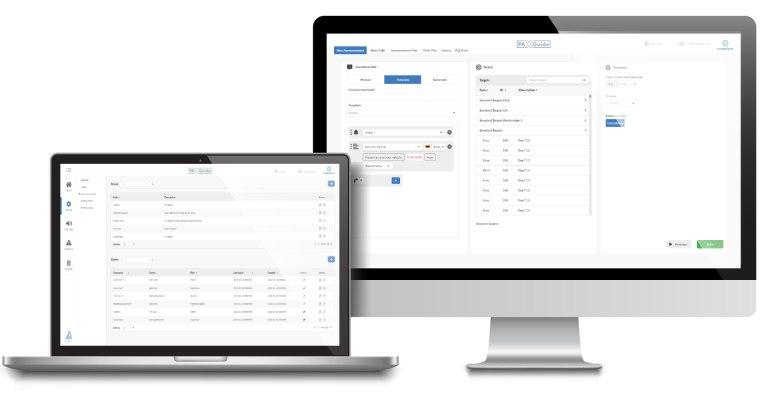 Sittig is a German market leader for automatic announcement systems at airports. The software-based PAXGuide system automates general and boarding announcements in over 40 languages in high quality. This leads to a significant increase in process efficiency and customer experience. For targeted and intelligent automation of announcements, the PAXGuide system is connected to AODB/FIDS systems as well as camera and sensor systems that provide relevant live data. Airlines can use Sittig's multi-airport solution to deploy automated announcements in a cost-effective and scalable manner at many different airports.
Sherpa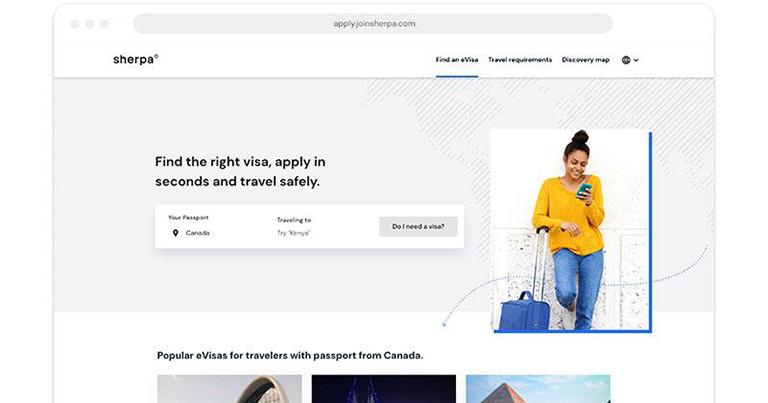 Founded in 2015, sherpa° is a leading global provider of travel requirements and intelligence for the travel industry. Using a modern tech stack and enterprise-grade security protocols, sherpa's flexible solutions and exceptional customer support delivers a seamless and secure experience. The team is excited to return to FTE Global in Las Vegas and to share the story of why many of the world's leading airlines, including American Airlines, Air Canada, British Airways, Air France-KLM, Turkish Airlines and Cathay Pacific have partnered with Sherpa to make border crossing more seamless and secure for their passengers.
Snowfall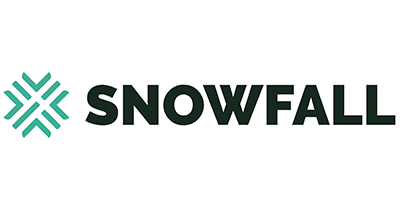 Snowfall is a UK-based, Swedish-founded travel technology company which has delivered products, services and partnerships since 2003. Its next-generation platform empowers travel businesses to deliver value, efficiency and exceptional travel experiences. Snowfall unlocks the power of technology and delivers travel that is accessible, flexible and convenient. By incorporating all aspects of travel in a single, dynamic operating system, the company is transforming the travel industry and empowering travel suppliers to change the way consumers experience travel for good. Snowfall brings hands-on experience from leading roles with SAS, Emirates, Etihad, Sabre, and TUI, and is one of the few travel technology companies in the world to expand into all four verticals – air, rail, ferry and bus. Snowfall provides its partners with the opportunity to offer greater value and efficiency to their customers, realise the power and promise of smart movement, and deliver better travel for every person for every journey.
Register to attend FTE Global 2022 today >>
Softtek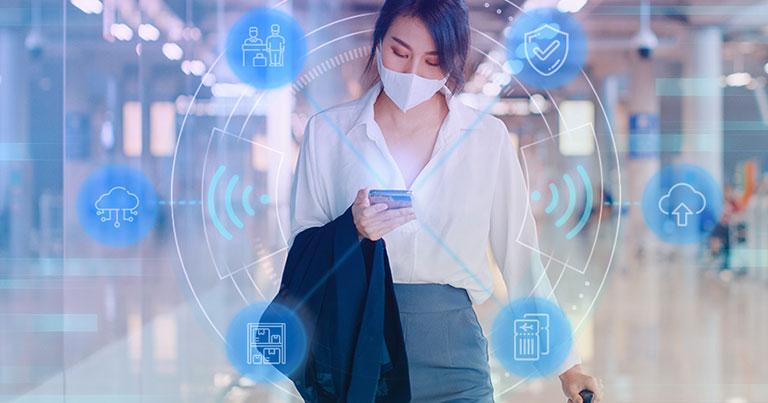 Softtek helps the air travel industry by encouraging digital progression and by helping enterprises shift from a labour-intensive and reactive approach to an automated and virtual model that ensures stable and secure operations. The company specialises in delivering unique and tailored technology and consulting services.
Synaptic Aviation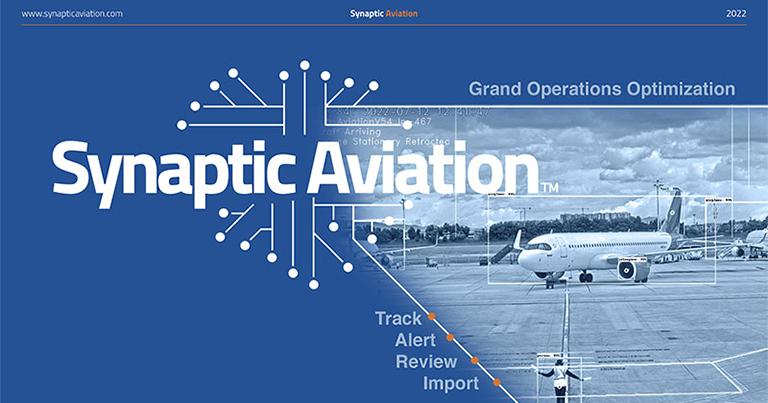 Synaptic Aviation LLC provides unprecedented visibility into ground operations; avoid delays, lower injuries, minimise damages, and operate at your best. With the help of artificial intelligence, you gain control of turnaround activities to prevent avoidable service failures and become predictive over time. Synaptic Aviation's AI system automatically captures turnaround activities starting when the aircraft approaches a stand. It converts video images into data that is actionable in real time to keep your operations running according to plan. Moreover, the technology enhances collaboration, increases safety, lowers costs and reduces CO2 emissions. 
TeamVan Outsourcing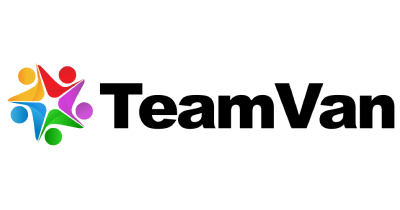 TeamVan is a global provider of expertly Managed Contact Centre Operations and Client Services, including outsourcing, staffing, logistics and operational design. The company has more than 60 years of combined experience in the operations management industry. Visit their stand at FTE Global to find out more.
Transportation Security Administration (TSA)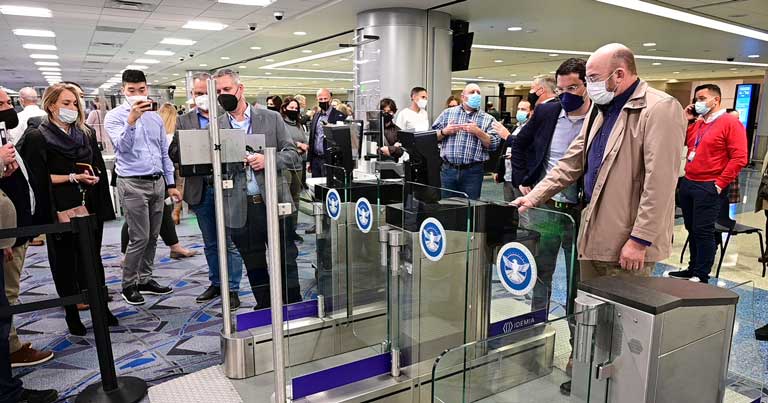 The Transportation Security Administration (TSA)'s mission is to protect the US transportation systems to ensure freedom of movement for people and commerce. Its vision is to be an agile security agency, embodied by a professional workforce, that engages its partners and the American people to outmatch a dynamic threat. At FTE Global, the TSA Innovation Task Force will lead guided tours and deliver a briefing to showcase the latest iteration of the future checkpoint site running at Harry Reid International Airport, which is trialling new technology and new approaches to gather data and feedback on whether the technology is something TSA wants to use at airports nationwide. It will also share its future plans around the evolution of security processes.
TRG Solutions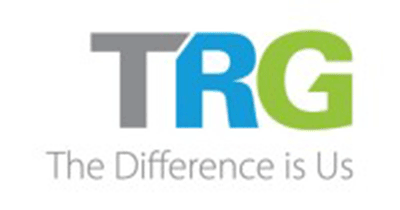 TRG is a global solutions provider focused on enterprise mobility, point of sale and payments. With facilities across the United States, Canada and Europe, the company provides the most comprehensive suite of lifecycle management services – from warehouse to boardroom and deployment to retirement. TRG's mission is to make technology simple, helping customers accelerate projects, drive application success, improve employee & customer experience and maximise ROI.
VidTronix
In addition to being one of the leading manufacturers and suppliers of boarding pass and baggage tag printers for the aviation and travel industry, VidTroniX offers a full line of check-in and security related products. Since 1999, VidTroniX has installed over 85,000 ATP and MAP printers and recently expanded its global presence in the marketplace with major installations in the Middle East, portable check in stations, incorporation of its printers into large scale kiosk projects and RFID baggage tag printers. The new VidTroniX ATP6 printer offers both wireless and Bluetooth connectivity along with 10ips print speeds. The embedded Linux operating system facilitates ATP6 remote management and integration into a user's custom application.
Register to attend FTE Global 2022 today >>
Veovo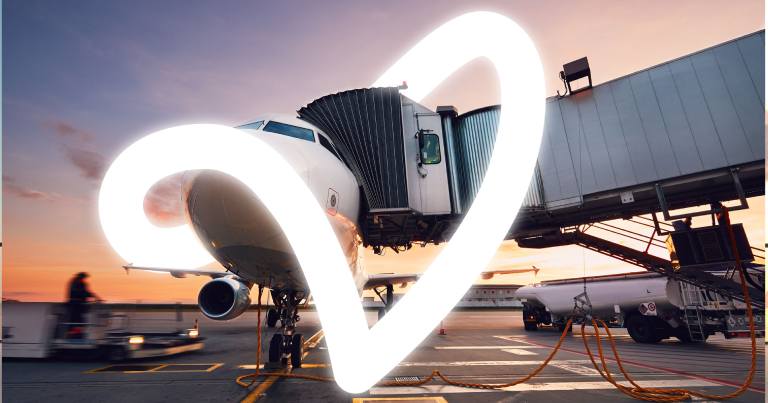 Veovo is showcasing its AI-powered platform, which connects people, systems and sensors across the ecosystem to provide instant situational awareness. With smart automation and intelligent recommendations, the solution perfects the way forward, delivering brilliant outcomes in every situation. Veovo is headquartered in London, UK with its 110 airport customers supported by teams in the US, New Zealand, Poland and Denmark. Join Veovo at FTE 2022 and experience how holistic, smarter decision-making can transform airport performance, travel experiences and financial outcomes. Plus, the company will announce a major deal with an airport operator at the show.
Veridos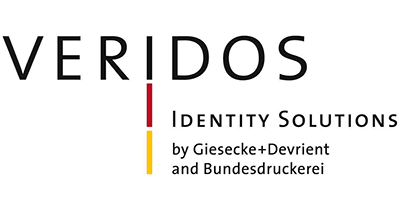 Veridos is a global provider of integrated identity solutions. Governments and public authorities in more than 100 countries trust the company's uniquely comprehensive product portfolio. The company creates end-to-end solutions and services perfectly tailored to meet every government identity need. These range from paper to security printing, electrical chip components, enrolment, identity management systems, personalisation and issuance, mobile ID solutions, and border control solutions including eGates. Governments can acquire best-in-class passports, ID cards, driver's licenses, and more, or even the facilities to manufacture their own.
Whill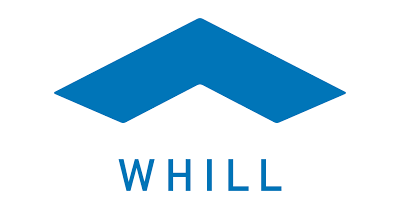 WHILL connects the world with short-distance mobility products and services. Along with designing and selling short-distance mobility vehicles, WHILL provides Mobility-as-a-Service solutions, offering autonomous and manual transportation services that make public spaces more accessible. WHILL now offers products and services in over 20 countries and regions globally.
Willow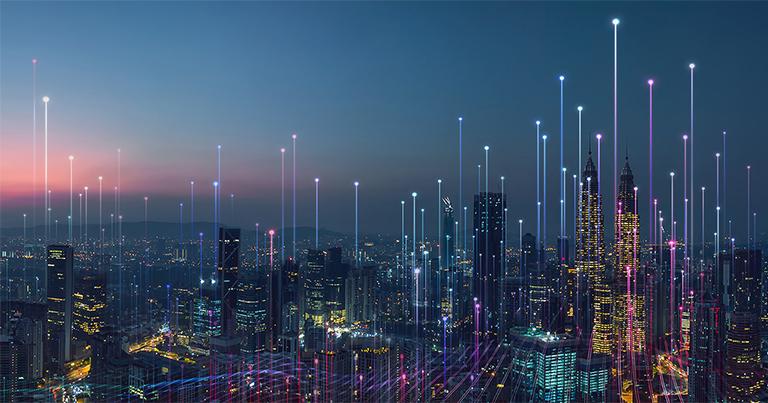 Willow is the digital twin for the built world. Through its software platform WillowTwin™, Willow creates a digital replica of a built asset that collects and aggregates data into a "twin". Through this approach, Willow enables the owners and operators of major portfolios and infrastructure to make smarter, more proactive, and data-led decisions.
Register to attend FTE Global 2022 today >>
STARTUP ZONE 
Airware Solutions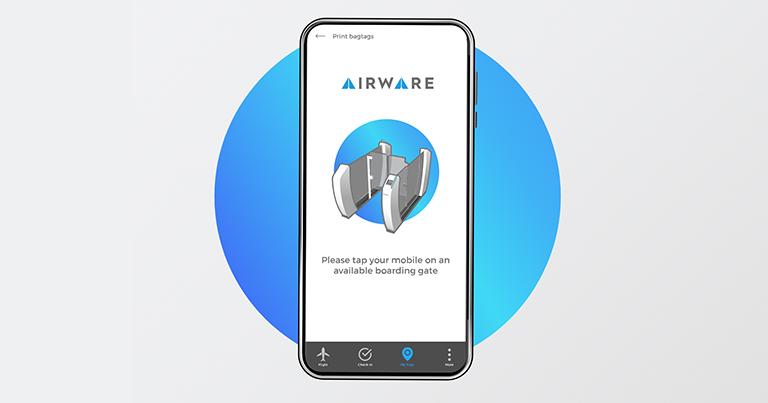 Airware is disrupting the contactless self-service airport market. The company provides simple software components for airline mobile apps that enable passengers to use its low-cost airport devices to weigh, tag, drop bags and board for a fully contactless airport journey. Passengers can pay for ancillary services directly on their phone and airline agents can focus their attention of serving passengers through agent apps on a tablet or phone. New airport services can be created and delivered across an airlines network quickly and at substantially lower cost than present passenger processing technologies permit. After launching in the European market, Airware is now entering the American market. "We are excited to introduce our innovative concept and engage with industry stakeholders on the vast benefits for both airports and airlines. Our team will be at FTE Global to demonstrate the capabilities of this revolutionary solution, showcasing Airware-enabled bag tag and boarding and look forward to discussing opportunities," the company says.
Ariadne Maps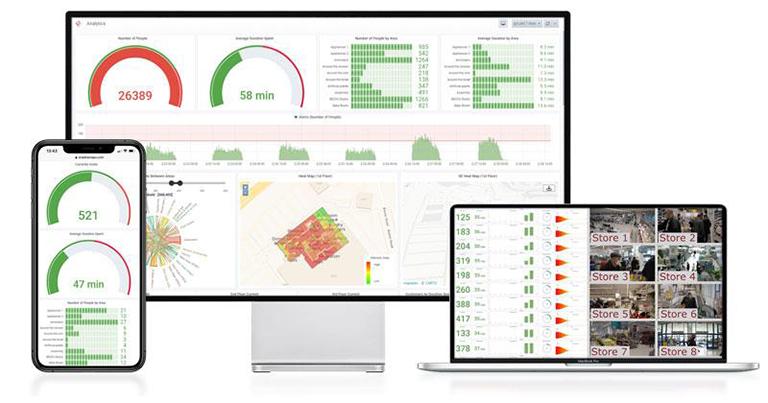 Ariadne is the operating system of airports that provides advanced, real-time passenger analytics enabled with award winning accuracy and certified privacy compliance. Ariadne's low-cost, plug-and-play solution allows airport decision makers to anonymously track the passenger journey, making process simpler, more data-driven, better targeted and with higher ROI. The company states that it has helped clients cut their costs by $7 million per year and increase their sales in the duty-free areas beyond expectations. Visit Ariadne's booth at FTE Global to find out how it has helped customers achieve this.
Register to attend FTE Global 2022 today >>
Avvinue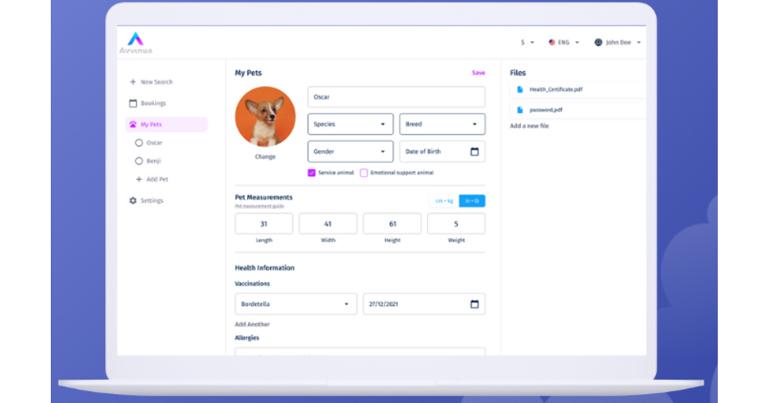 More than 37% of families travel with their pets which has increased 19% over the last decade, and the airline industry has not adapted to this change. Avvinue has launched the Pet Reservation System (PRS) for airlines to generate ancillary revenue and streamline the entire pet transportation process. The PRS system offers dynamic pet pricing RBDs, inventory management and a central warehouse for pet policies. Meet the Avvinue team at FTE Global to learn more about their Pet Reservation System (PRS) and how your airline can reduce expenses and increase revenue by over $1 million this year.
🌟Exhibition Wrap-Up session highlights
Avvinue will be hosting a pet-friendly travel giveaway at its booth with games and activities. Stop by their booth during the Exhibition Wrap-up session on 8 September between 17:30-18:30 to enter the competition!
DutyFreak – Airport TR-Marketplace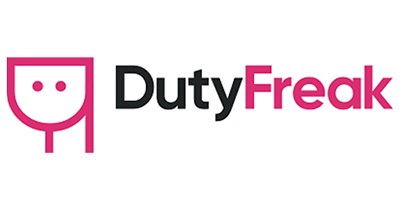 DutyFreak helps airport retail stores get more travellers through the digital reach through the power of the DutyFreak App. Travellers can discover all available products to buy even before departure. The DutyFreak Marketplace App is designed to: increase visibility and reach of the store and products; help travellers experience and discover all shops; generate revenue increase through pre-order in addition to impulse purchases offline only. Meet the team at FTE Global to find out more about how the DutyFreak app can help and increase your travel retail business.
Falco Systems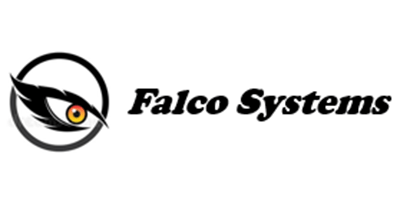 Falco Systems is a technology systems company dedicated to increasing security and improving business processes through the use of biometrics and facial recognition. The company has developed biometric boarding technology by using facial recognition to confirm passenger identity at the boarding gate. It can replace the traditional manual check of the passport and scanning the boarding pass. Its system is designed to integrate with U.S. Custom & Border Protection's Traveler Verification Services (TVS).
Register to attend FTE Global 2022 today >>
femPAQ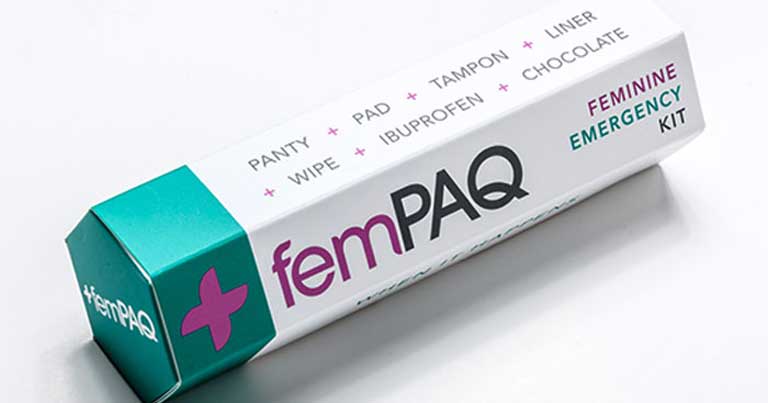 femPAQ provides accessible menstrual hygiene care in every space that women and all menstruating people exist. The company helps businesses to improve productivity, boost company morale but most of all it help them to create a more inclusive environment for their menstruating customers and employees. femPAQ  is coming to FTE Global to showcase its hand-held convenience kits and to support airlines and airports in creating a more inclusive environment for their largest customer segment.
🌟Exhibition Wrap-Up session highlights
Visit femPAQ's booth during the FTE Global Exhibition Wrap-up session on 8 September between 17:30-18:30 to experience a demo of what menstrual cramps feel like from a male perspective. The company will also demonstrate its digital dispenser for airports.
IDENTY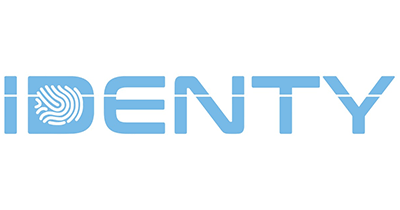 IDENTY delivers multi-factor authentication based on high performance touchless biometrics, right from most mobile phones with standard cameras. It does it so that liveness is ensured all around the remote authentication journey, while making usability a differentiation.
Make Some Noise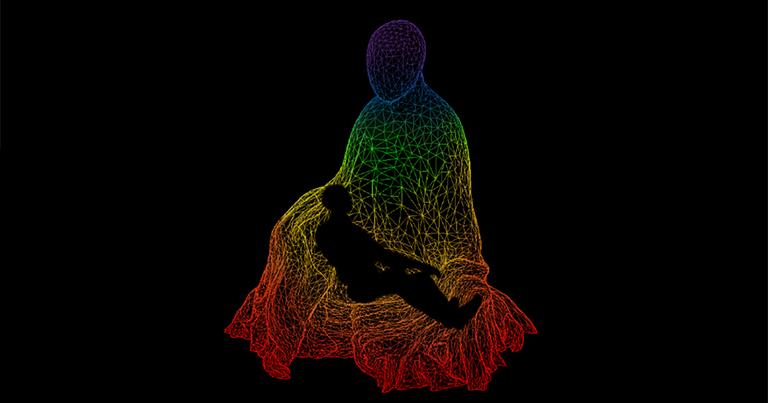 Make Some Noise brings together entertainment and wellness through unique experiences – with the mission to reduce stress and anxiety for travellers. Following the successful launch of the entertainment concept, the HUM, at SXSW in March 2022, Make Some Noise is now bringing this unique experience right to FTE Global attendees' fingertips.
🌟Exhibition Wrap-Up session highlights
Visit Make Some Noise's booth during the FTE Global Exhibition Wrap-up session on 8 September between 17:30-18:30 and enter their exciting raffle. The company will select eight winners to try this one-of-a-kind sound experience.
Oreyeon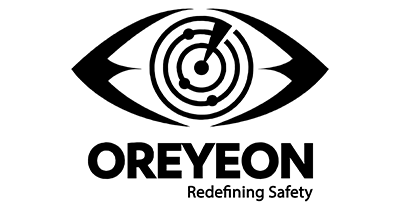 Oreyeon has developed a modern, low-impact, cost-effective approach to building data-driven and automated awareness of the airfield's condition. Its primary goal is re-imagining airport security by implementing proactive safety features, eliminating human error, and reducing costs through the use of Artificial Intelligence.
Register to attend FTE Global 2022 today >>
SeatCash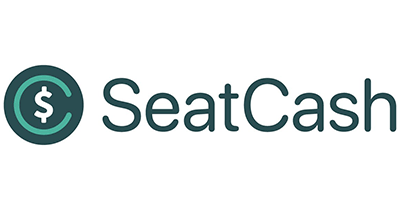 SeatCash is an innovative travel lifestyle technology company, delivering an improved travel purchase and management experience to consumers and travel suppliers. Bringing 100+ years of combined travel industry experience, the SeatCash team is using technology to disrupt the frustrations of today's travel environment utilising the latest in predictive sciences, AutoML, and FinTech innovation.
Shabstec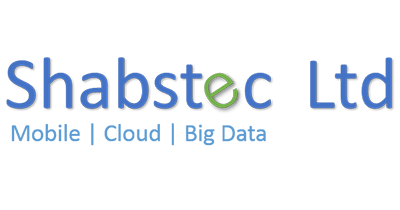 Shabstec specialises in providing products and services to the aviation baggage community. The company's solutions process baggage from passenger pick up, check-in to aircraft hold. On display at FTE Global 2022 will be Shabstec's low cost TagForLife innovation is aimed to help reduce the use of baggage tags and provide a simplified passenger travel experience.
UCPlaces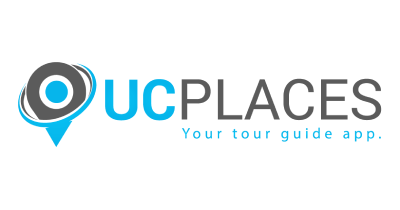 UCPlaces is a mobile web platform that allows any user to create and sell guided tours on one hand and provides a mobile app that turns your phone into your private tour guide on the other. With UCPlaces, travel companies can provide customised and personalised GPS-guided tours that start directly from the customer's hotel door or vacation destination. UCPlaces GPS-guided tours provide your customers with hyper-local tips, interesting historical stories, little known facts, and unforgettable memories, all with the easy-to-use UCPlaces app.
ZestIOT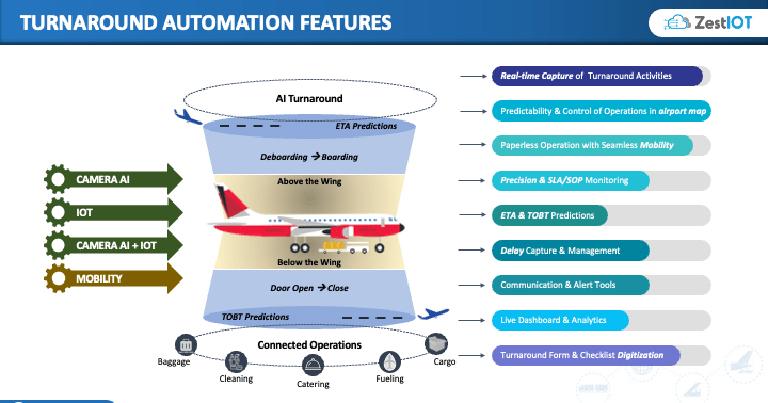 ZestIoT focuses on IoT, Camera AI-based end-to-end solutions for multiple industries like aviation (airports, airlines, ground handler, fuellers, caterer), oil & gas, steel industry, and ports sectors. ZestIoT has delivered end-to-end automation solutions for airports, airlines & Ground handlers to enable real-time tracking of aircraft, vehicles (ground assets), dollies & containers carrying cargo enabling end to the visibility of flight turnaround operations. As a result, aviation customers have observed significant improvement in operational efficiencies, improvement in productivity like additional flights per parking stand & operational cost savings in day-to-day operations.
Register to attend FTE Global 2022 today >>