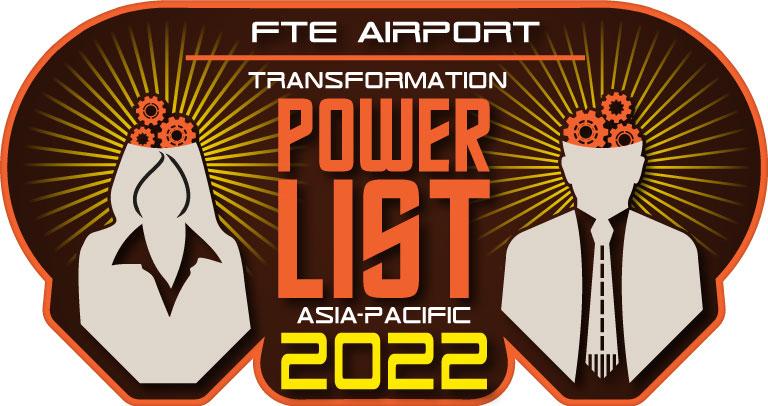 Future Travel Experience is excited to unveil the FTE Airport Transformation Power List Asia-Pacific 2022, following last week's release of our Airline Power List. Here we shine a light on those who are pioneering new approaches that have the potential to improve travel for passengers and make the industry more efficient and commercially successful. The Asia-Pacific edition champions the most transformative change enablers within the airport industry in the region for their outstanding efforts to lead how their organisation has embraced innovation in order to recover and thrive following the wide-reaching impacts of the COVID-19 pandemic. In recognition of their leadership and achievements, each member of the Power List will receive a complimentary VIP "Golden Ticket" to our FTE APEX Asia Expo, taking place at the world-renowned Marina Bay Sands Expo and Convention Centre, Singapore, on 9-10 November 2022, delivered in partnership with Singapore Airlines, Star Alliance, Onboard Hospitality & Changi Airport Group, which is expected to attract over 2,000 participants from across the region and beyond, thanks to its outstanding line-up of speakers, exhibitors, social events and tours.
Three of the nominees will be awarded with an "Outstanding Achievement" trophy during an official awards ceremony at the event on 9 November, which will provide the perfect opportunity for us to announce and honour our nominees and winners, amongst industry friends and colleagues.
After extensive research into each candidate, we believe the following nine airport executives have been right in the thick of it, facing unprecedented challenges, quickly adapting to the new normal, and charting a new course for their organisations and the wider industry.
George Fanthome, CIO, Bangalore International Airport Limited (BIAL)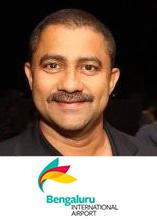 Despite the COVID-19 pandemic, Bangalore International Airport Limited (BIAL), operator of
Kempegowda
International Airport (BLR) has strengthened its digital roadmap towards making BLR Airport the best destination airport for travellers by leveraging the power of cloud computing and digital technologies, and creating an environment for
startups
to innovate and advance in aviation and related domains. Among the initiatives the airport has introduced under the leadership of CIO
George Fanthome include
a parking-to-boarding contactless passenger experience defined by the use of self-service and biometrics technology and contactless dining and retail pre-ordering. The airport has also been pioneering the
DigiYatra
effort from its early concept days and pilot trials have been held at the airport since January 2017. The contactless, seamless processing of passengers at airports, based on the use of single token face biometrics for verification of passengers, is a significant project led by the Ministry of Civil Aviation and the Government of India. BLR Airport is one of the two selected airports in India for the first phase rollout of the
DigiYatra
Central Ecosystem (DYCE), which commenced on 15th August 2022. Meanwhile, the airport has also created a business intelligence and advanced data analytics platform to enable airport staff to make faster and better-informed business decisions, process air travellers more quickly and enhance the airport experience for the customer. Plans are also in place to establish a Joint Innovation Centre (JIC) together with Amazon Web Services to help strengthen BIAL's digital roadmap and develop custom solutions for BLR Airport using a combination of technologies including cloud computing, blockchain, Internet of Things (IoT), analytics, machine learning (ML), artificial intelligence (AI), robotics, and augmented and virtual reality (AR/VR).
Under the theme of "Transforming Tomorrow's Journey", FTE APEX Asia Expo brings together an impressive line-up of speakers from the likes of All Nippon Airways, Changi Airport Group, Trip.com Group, SITA, Star Alliance, SriLankan Airlines, Cebu Pacific Air, Lion Air, Pangiam, AirAsia Malaysia, AWS, Narita International Airport Corporation, and many more, who will share ideas and new strategies for improving efficiency, operations, customer experiences, sustainability and revenues.
Lily Lai, Chief Information Officer, Airport Authority Hong Kong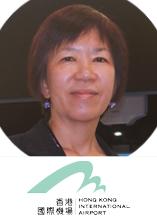 Airport Authority Hong Kong places much importance on innovation and aims to develop Hong Kong International Airport into a smart airport. The company leverages technology to facilitate more efficient operations and a seamless experience for its passengers. In view of the COVID-19 pandemic, the airport has pushed forward the implementation of a seamless boarding experience using facial recognition technology, as well as adopting technologies like antimicrobial coating on high-touch surfaces and disinfection channels, to ensure that both its staff and passengers feel comfortable and safe in the airport. Mobile technology, such as HKG My Flight app, is central to connecting passengers with personalised functions and information, including real-time flight updates, boarding alert, airport directional signage translation, and baggage arrival notice. Automation and robotics are also critical parts of the smart airport plans to enhance efficiency. Digital Twin – a digital 3D replica of the physical structure and facilities of HKIA – has been built to facilitate holistic airport management, predictive decision making and maintenance. Its application will cover design, construction, operation and maintenance for the full life cycle of the airport buildings. Big data intelligence is the overarching technology powering the above technologies allowing AAHK to gain insight to further optimise airport operations. As Chief Information Officer Lily Lai is leading many of these efforts, which is why we believe she is a worthy nominee in the FTE Power List.
Register for FTE APEX Asia Expo – free to attend >>
Vijaykumar Dayinde, General Manager IT Delivery & Covering CIO, Malaysia Airports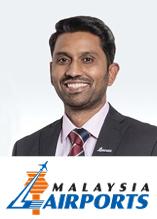 Malaysia Airports' digital innovation framework, called Airports 4.0, focuses on four key digital transformation themes – terminal operations, passenger experience, staff mobility, safety & security. Malaysia Airports has already launched a number of integrated initiatives such as mobile app, surveillance for crowd management and retail analytics, single token for contactless and seamless passenger experience, connectivity and Airport Collaborative Decision Making (ACDM) to drive its vision of "connected and digital airport". The airport group has invested in a robust network technology foundation to be able to support these digital initiatives. In 2020, the company launched its Network Refresh Project in a record-breaking time of 4.5 months in collaboration with Huawei, something that usually takes 12-18 months to complete. The network refresh project enables KLIA and KLIA2 now compatible with state-of-the-art technologies such as 5G, Wi-Fi 6, Internet of Things (IoT) and AI. Digital-led technology such as an ACDM system is also helping the airport to collaborate more effectively with its airline partners through the sharing of real time information. Moreover, as part of its efforts to optimise terminal use, increase operational efficiency and grow revenue, Malaysia Airports has upgraded the passenger experience with the implementation of SITA biometric-enabled self-service touchpoints at Kuala Lumpur International Airport (KLIA) and KLIA2 with automated and low touch experiences. As General Manager IT Delivery & Covering CIO, Vijaykumar Dayinde is involved in defining the IT strategy in line with Airports 4.0, delivering the key transformation projects, spearheading the IT ecosystems across airports, while ensuring all business and technical operations of the IT Division.
Register for FTE APEX Asia Expo – free to attend >>
Rama Iyer, Head – Innovation, GMR Group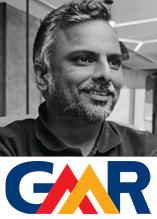 GMR is at the forefront in terms of development and adoption of technological innovations in the region. As one of the largest private airport companies in India, GMR Group is driving several initiatives to enhance business prospects in terms of superior customer experiences, revenue enhancement and cost reduction opportunities as well as agile and efficient internal processes. To foster innovation culture and build a philosophy of open innovation that enables free flow of ideas and resources between GMR and external ecosystem partners, GMR Innovex, the innovation vertical of GMR, was established. It interacts, engages, and collaborates with startups, academia, ecosystem players and other companies in developing both digital and non-digital next generation solutions such as e-boarding, image-based passenger processing and full body scanners. It has institutionalised an "Innovex Fellowship Program" to identify talent early and co-create industry-leading solutions. With a major focus on airports and with a broad array of industries under its span, GMR Group is investing in multitude of technologies like cloud technologies, video analytics, computer vision, data sciences, blockchain, DroneTech, smart tagging, AI/ML, contactless technology, RPA, EV, autonomous, AR/VR, IoT, and Human Machine Interactions (HMI Bots), just to name a few. Leading these efforts is Rama Iyer, Head – Innovation, GMR Group, who is focused on building the entire innovation culture and charter for GMR Airports, while driving the airport of the future vision through innovative products/solutions partnering with startups and building a slew of offerings for airport consumption and beyond.
Register for FTE APEX Asia Expo – free to attend >>
Kittipoj Venunantana, Senior Executive Vice President (Digital and Communications Technology), Airports of Thailand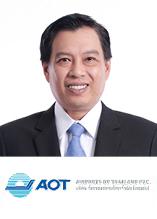 Innovation and digital technologies are also central to the
 operations strategy at
Airports of Thailand
(AOT)
. AOT has continuously applied Information Communication Technology (ICT) to support airport operation and internal affairs management. AOT has created
a
Digital Action Plan
, which consists of the following elements: elevating service quality and security by applying ICT innovation; developing information system and applying technology to increase management efficiency; strengthening its digital workforce; and developing and improving the ICT infrastructure to increase capability and support future demands. AOT has set the direction in applying digital technology to facilitate the passengers in the airports under the concept of "A Life Airport". 
Among the highlights of AOT's innovation projects, led by Senior Executive Vice President (Digital and Communications Technology)
Kittipoj Venunantana,
include: fast automatic
self check-in
kiosks for passengers;
self bag
drop-off points with barcode luggage tags for effective tracking and management; passenger baggage reconciliation system; advance passenger processing system; and the AOT Mobile Application, which provides passengers with real-time flight status, as well as information of shops and restaurants at the airports.
Register for FTE APEX Asia Expo – free to attend >>
Hideharu Miyamoto, Senior Executive Officer / Deputy Executive Divisional Director of Corporate Planning Division, Narita International Airport Corporation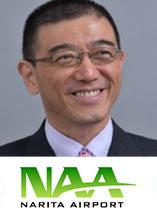 Narita International Airport is pressing ahead with the "AIR Narita" system innovation project the company launched to rebuild multiple systems into an integrated format as a means of overcoming the labour shortage, promoting workstyle reforms and remaining ahead of the competition between airports. In this project, the airport builds the foundations for continuous business optimisation by integrating all services and systems into one across all departments with the main aim to contribute to the sustainable growth of the airport. The airport is proactively incorporating robotics, artificial intelligence and other cutting-edge information and communications technologies to promote business efficiency and enhanced productivity. The airport is promoting the use of vehicles with driverless technology at Narita International Airport to overcome the shortage of labour due to the decline in the country's working age population. Meanwhile, the airport is also moving forward with the use of artificial intelligence with the aim to improve customer satisfaction by using and analysing AI trained on real customer feedback. The airport has introduced an AI chatbot service, called BEBOT, to provide real-time responses in chat format to customer questions and requests. In 2021, Narita International Airport Corporation introduced Japan's first end-to-end biometric boarding process, enabling passengers to travel through the entire airport without using paper documents or touching screens.
Hideharu Miyamoto is taking part in the FTE APEX Asia Expo Premium Conference, where he will deliver an insightful presentation on Narita Airport's journey to establishing an end-to-end biometric passenger experience.
Véronique Austruy, CIO, Kansai Airports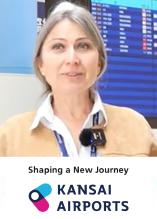 Kansai Airports – operator of Kansai International Airport (KIX), Osaka International Airport, and Kobe Airport – launched the largest airport renovation project in the region for 50 years at Kansai International Airport to support Japan's post-pandemic recovery. Instead of building a new terminal, Kansai Airports is improving the existing terminal and KIX's operational efficiency by proactively introducing cutting-edge technologies in a bid to ensure a comfortable, stress-free travel experience for all passengers. Kansai Airports is implementing its own Fast Travel initiative with self-check-in kiosks and self-service bag drop units to streamline departure procedures and increase KIX's processing capacity, ultimately allowing passengers more time to enjoy the terminal's facilities before boarding. Furthermore, with an aim to direct passengers to less crowded security areas and improve the security processing capacity, the airport has enabled passengers to see the congestion level and estimated waiting time of each international security checkpoint on their website as well as on the departures floor. This has been made possible with a Passenger Flow Management (PFM) system that uses sensors to recognise and count passengers in a queue and predicts the time required for security and passport clearance, factoring in the number of lanes used for security check and other elements. At the entrance of each security checkpoint, Kansai Airports has installed e-gates to automate the verification of boarding passes, which makes departure procedures even smoother. At security checkpoints, Smart Lanes, the latest security screening machines, have been installed. Moreover, to make the passenger experience more comfortable and secure, various robots are working actively at KIX. A security robot, Secom Robot X2, monitors images using its built-in cameras; cleaning robots enable autonomous cleaning of the terminal buildings. All robots are all equipped with sensors to avoid collisions with passengers and objects. As a measure against COVID-19, the airport also installed and automated robotic PCR testing. Kansai Airports has also set a target to reach net zero greenhouse gas emissions by 2050 for the three airports its operates and recently signed a Memorandum of Understanding (MoU) with Airbus to explore the use of hydrogen.
Register for FTE APEX Asia Expo – free to attend >>
Jonathan Good, Chief Technology and Marketing Officer, Auckland Airport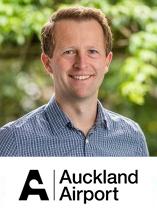 As borders gradually reopened, Auckland Airport triggered a suite of capital expenditure projects across technology, transport and terminals that will transform the airport into a world-class travel experience with seamless customer journeys. These include the development of a world-class transport centre to be built at the front doorstep of the international terminal – the first of a major new suite of projects about to get underway. Work on the Auckland Airport Transport Hub – a $300 million-plus development – began in June 2022 and it aims to transform how travellers arrive and depart from the main airport terminal, while paving the way for any future mass rapid transit to deliver passengers direct to the airport terminal precinct. The project is also the critical initial step in enabling delivery of the future new combined domestic and international terminal. Along with the Transport Hub, the airport is progressing a suite of major developments that will transform the travel experience, including $185 million enabling works for its combined international and domestic terminal and other projects to ensure a smooth travel experience. The international terminal's eastern baggage hall will be replaced with the development of a high-tech baggage handling system that will transform the way travellers' luggage is managed. Auckland Airport has progressed design work for an entirely new baggage handling process, introducing new technology and enhanced operations via an Individual Carrier System (ICS). The automated solution uses real-time data to track baggage as it journeys around back-of-house airport infrastructure. Bags are loaded into intelligent carrier trays tagged with radio frequency identification devices that communicate their location as they travel through an elaborate conveyor network, both speeding up the luggage journey between check-in and aircraft loading as well as reducing the risk of lost bags. The airport has also introduced new digital channels include The Mall, Auckland Airport's online shopping site. The Collection Point service means off-airport and online tax and duty free purchases can be collected by travellers when they arrive at the terminals. As Chief Technology and Marketing Officer, Jonathan Good is responsible for the strategy and execution of world class technology and marketing programmes to improve the customer experience and ensure operational excellence to meet Auckland Airport's current and future growth needs.
Register for FTE APEX Asia Expo – free to attend >>
Tom McCormack, Chief Technology Officer, Western Sydney International Airport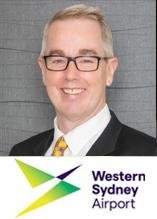 Construction of Western Sydney International (Nancy-Bird Walton) Airport is well underway and the airport is on track to begin operations in 2026, with the aim to serve 10 million passengers per year. This transformational infrastructure project will provide employment opportunities for people in the Western Sydney region, meet Sydney's growing aviation needs, and deliver seamless travel experiences for passengers through smart design, technology and 24/7 service. The infrastructure project, planned and designed with 21st-century thinking, aims to deliver simple and intuitive wayfinding around the terminal that will be easy to navigate, will come together with great customer service to ensure passengers have a stress-free airport experience. Moreover, the airfield will be able to support emerging technologies such as electric aircraft in the future. As a member of the Western Sydney International Executive Team and leading the airport's technology team, Tom McCormack has the responsibility for the design and implementation of all technology and cyber security of Australia's first Smart Airport, and is empowered to create a digital-first, technology-enabled airport from scratch.
Register for FTE APEX Asia Expo – free to attend >>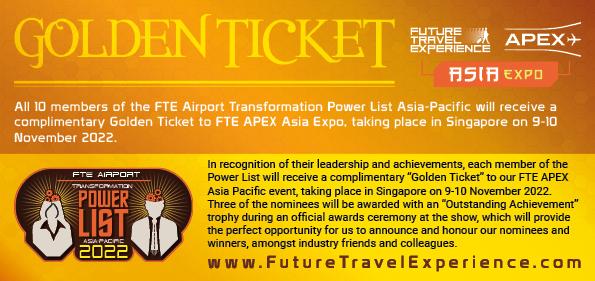 Last week, we announced the nominees for the FTE Airline Transformation Power List Asia-Pacific 2022. Click here to find out which airline executives made it to the top 10.