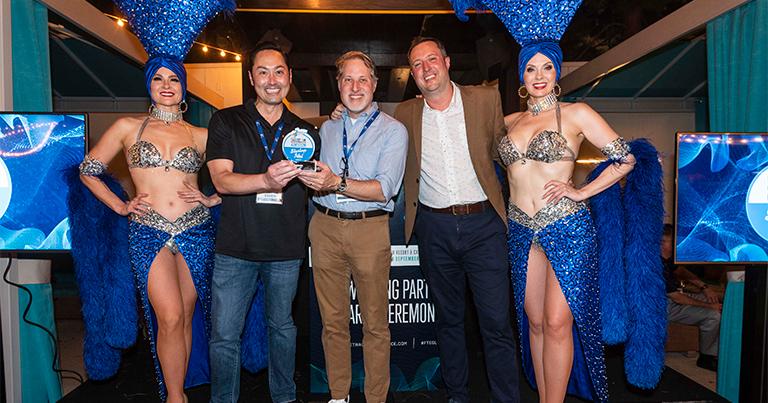 Autonomous vehicles are playing an important role in improving and future-proofing airport operations by increasing efficiency, safety and sustainability. One company that is advancing the use of autonomous vehicles at airports is ThorDrive – the winner of the inaugural FTE Startup Idol 2022 competition, which took place at FTE Global 2022 with the official support of JetBlue Technology Ventures. Headquartered in Cincinnati, ThorDrive released its proof-of-concept autonomous cargo and baggage tractor in 2021 and has been operating at Cincinnati/Northern Kentucky International Airport (CVG) for over three years with plans in place to expand into nearby airports and cargo hubs. FTE caught up with Edward Shelton, ThorDrive's Vice President – Business Development, to find out more about the pioneering startup.
Future Travel Experience (FTE): For anyone who isn't familiar with ThorDrive, can you please tell us a little bit about the company and your products?
Edward Shelton (ES): We develop full-stack autonomous driving solutions focused on the aviation industry. Our autonomous cargo and baggage tractors were developed in the safety-critical, planeside environment and are now expanding to additional airports and cargo hubs.
FTE: ThorDrive has achieved some significant traction already, including through a partnership with CVG Airport. Can you tell us a little bit about this partnership, how it came about, and what it entails? 
ES: In support of their vision of "The Airport of the Future", the CVG Innovation Team investigated several different approaches to and uses of autonomous technology and were eventually introduced to ThorDrive. After a brief visit and demo at our headquarters, then in Silicon Valley, we were asked to consider adapting our technology to the planeside environment using CVG Airport as our R&D lab. Recognising a very attractive first-mover opportunity in a large market, ThorDrive eventually shifted our focus completely to aviation and made Cincinnati our home.
FTE: Are you working with any other airports or airlines at the moment?
ES: That is the most exciting part of our business right now, making significant progress toward practical implementation and this year has been our most critical. In September we finished POCs with two major airlines in two new locations in the most challenging environments for an autonomous tractor to operate. Currently, I can't speak publicly about who our customers are but I can say that both POCs ended very successfully and we have proven the most critical factors necessary at this stage. First and foremost, we are safe. Second, we are capable of fully autonomous trips.
FTE: Bringing automation to the airside is a complex task. What are some of the biggest challenges that you have to overcome to bring your technology to the mainstream?
ES: It is, indeed, a very complex task and one reason for that is that it's never been done before. I believe we have overcome some of the biggest challenges, one being aircraft detection, which in and of itself is a very significant challenge. Other significant challenges are mainly navigating through very dynamic, densely packed, high-traffic environments where we must safely operate given the human factors of other GSE operators and ground workers.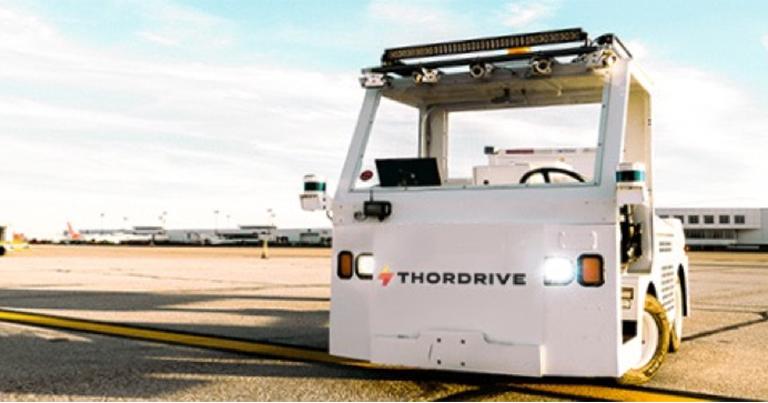 FTE: When do you expect airside autonomous vehicles to become the norm? What do you need from industry stakeholders to help accelerate the adoption of this technology?
ES: In general, I believe we are not very far away in terms of years but maybe more than the industry thinks. The answer to this question involves several stakeholders – the technology providers, the customer and all those working around the autonomous tractors. Everyone involved needs to have a high level of comfort in the safety of this technology and the only way to get there is to slowly and steadily prove it with a "crawl, walk, run" mentality.
In the initial stages, we certainly need the airport itself to be open to the use of autonomous technologies on their campus. For example, CVG Airport's Board approved an ordinance allowing pilot programmes of autonomous technologies on their campus as long as they are aware of it and the progression of testing toward driverless. Beyond that, we all need to think about how we extract the most value from this technology. It's not just about replacing a driver but about how we create "autonomous friendly" environments that support the maximum safety and efficiency of the technology. Since none of the existing airports or cargo hubs were constructed with this technology in mind there is a limit to what can be done, however, there are generally simple actions that can be taken or small modifications to processes and area layouts that significantly help the autonomous system operate safer and more efficiently.
FTE: Looking ahead, what do you expect the next three to five years to look like for ThorDrive? What are your main targets and ambitions?
ES: We intend to continue the growth path that we're currently on, expanding our reach to new airports and cargo hubs in North America before we begin to look at a true global footprint by expanding to Europe and Asia.
Our main targets in the next 3-5 years are to have all the global leaders in passenger and cargo aviation at some stage of transformation to a completely autonomous fleet and leverage our partnerships with these customers as a catalyst to expand and serve them globally.
Here at FTE we believe startups have an important role to play in reimagining the future of the air transport industry, which is why we are passionate about discovering the best of the best and providing a platform for them to spread the word about their pioneering products and services through our FTE Digital, Innovation & Startup Hub and global events.  
At the upcoming FTE APEX Asia Expo, taking place in Singapore on 9-10 November, FTE will host a Startup Pitch Session, which will showcase a selection of startups that can help airlines, airports and their partners improve the passenger experience, enhance operational efficiency and increase revenues. You can learn more about the event and register for your free pass here >>