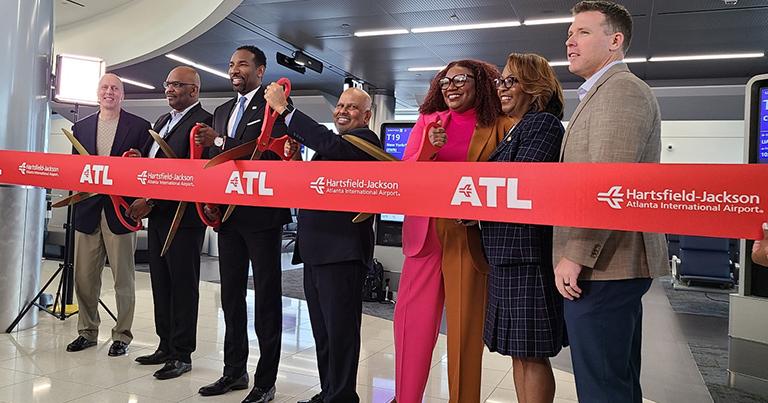 Hartsfield-Jackson Atlanta International Airport has opened its $341 million Concourse T-North Extension in time for the busy holiday travel season. The addition of five new gates increases the airport's capacity to handle larger aircraft.
"Adding to our infrastructure simply strengthens our position as a global gateway," said Atlanta Mayor Andre Dickens. "The extension will enhance the customer experience, so I'm happy to say that this is yet another example of how we are moving Atlanta forward together."
The extension – made necessary to accommodate an increasing number of passengers – has more than 35,000 square feet of concourse and concessions space. Additionally, new gate areas, boarding bridges, apron-level tenant spaces, and airfield apron pavement with hydrant fuelling are included in the space. The five new gates will primarily be used by United Airlines.
"The T-North Five Gate Extension Project will increase efficiency as we are able to accommodate an ever-growing number of travellers at the world's busiest and most efficient airport," said Balram Bheodari, General Manager, Hartsfield-Jackson Atlanta International Airport.