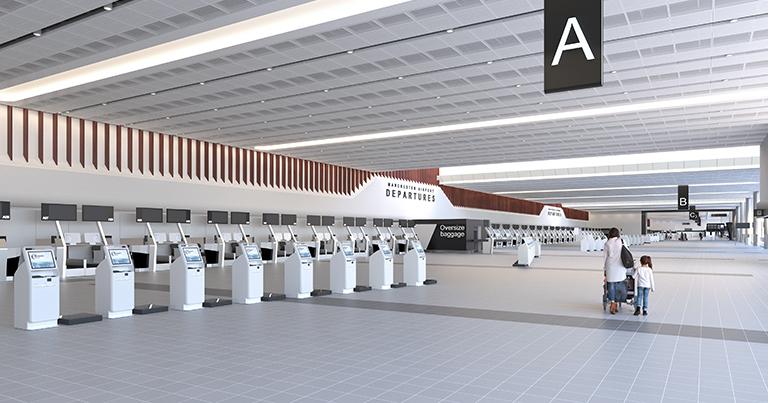 Manchester Airports Group (MAG) has announced a £440 million investment in the final phase of the £1.3 billion Manchester Airport Transformation Programme (MAN-TP).
The investment will transform the passenger experience, with new spacious facilities, state-of-the-art technology and equipment, and new shops, bars, restaurants and airport lounges.
"Manchester Airport is a key economic asset for the North, and this investment will maximise the contribution it makes to creating a balanced and globally competitive UK economy," said Charlie Cornish, CEO, MAG. "Our £1.3 billion transformation programme demonstrates our long-term commitment to providing a great airport experience for passengers who travel through Manchester. I'm delighted to be announcing the go-ahead for the final phase, which will open in 2025, connecting the people and businesses of the North to dozens more global destinations, and creating jobs and stimulating increased levels of trade and tourism."
MAN-TP was first announced in 2015 with a 10-year vision to revolutionise the customer experience. The first phase saw Terminal 2 more than double in size in July 2021.
This latest investment will complete the transformation of Terminal 2, delivering improvement to all stages of the passenger journey – from check-in to baggage reclaim – as well as upgrading the airfield to cater for next generation aircraft.
Upon completion in 2025, around 80% of all passengers will use the expanded Terminal 2, with Terminal 1 set to close.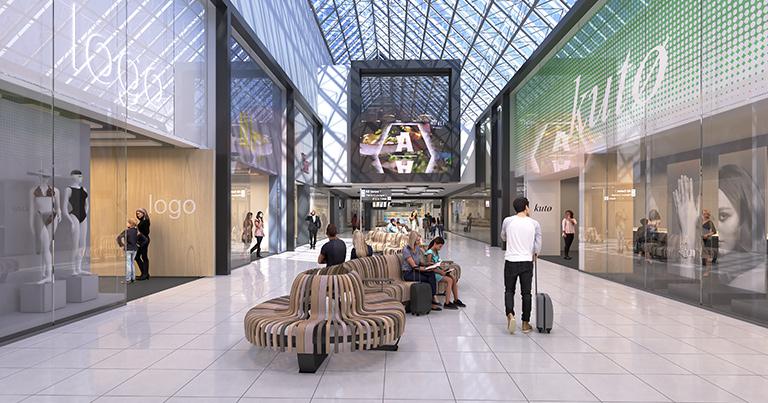 "It is hugely exciting to be announcing this significant investment in Manchester Airport," said Chris Woodroofe, Managing Director, Manchester Airport. "It represents a major milestone in the history of both our airport, and the region as a whole. By completing the transformation of Terminal 2, we will not only be offering passengers across the North an unrivalled choice of destinations, but also providing them with world-class facilities and a great overall experience when they travel through Manchester. I cannot wait to see the plans come to fruition, for the benefit of all of our customers, colleagues and supporters."
Enabling works for the second phase of the project are already underway, and planned improvements include:
Doubling the size of the existing departure lounge, with a wider selection of shops and food and drink outlets, showcasing the best of what the North has to offer.
The construction of an additional security hall fitted with next-generation security scanners.
A new pier, matching the look and feel of the first pier that opened in 2019. It will include spacious gates.
A new dual taxiway system to improve airfield efficiency, with flexible aircraft stands.
More than doubling the terminal's hold baggage capacity to over 5,000 bags per hour, with two new teardrop check in islands.